RCXiVY2+ (RCX320 / RCX340) Reduced start-up time
Yamaha's own unique solution for integrated robot vision
Reduced start-up time
013 easy steps for parts registration
From image acquisition, registration takes just three steps.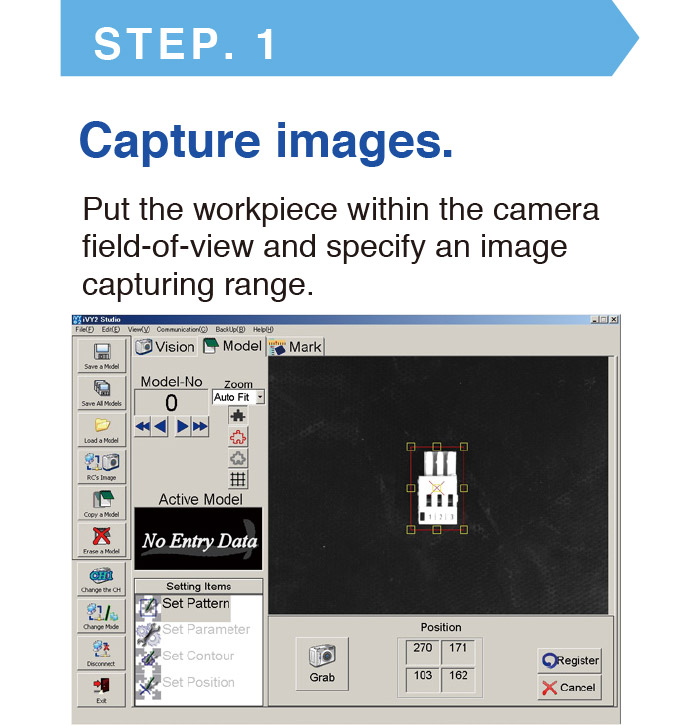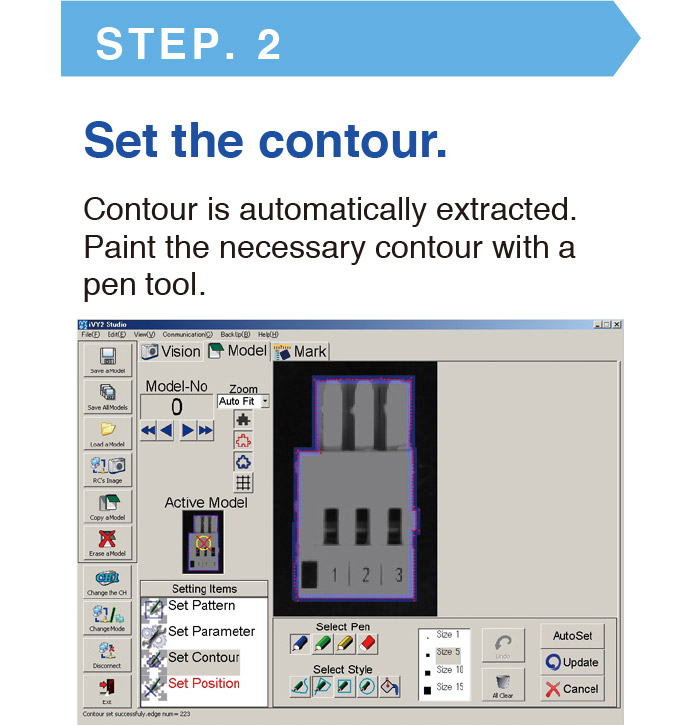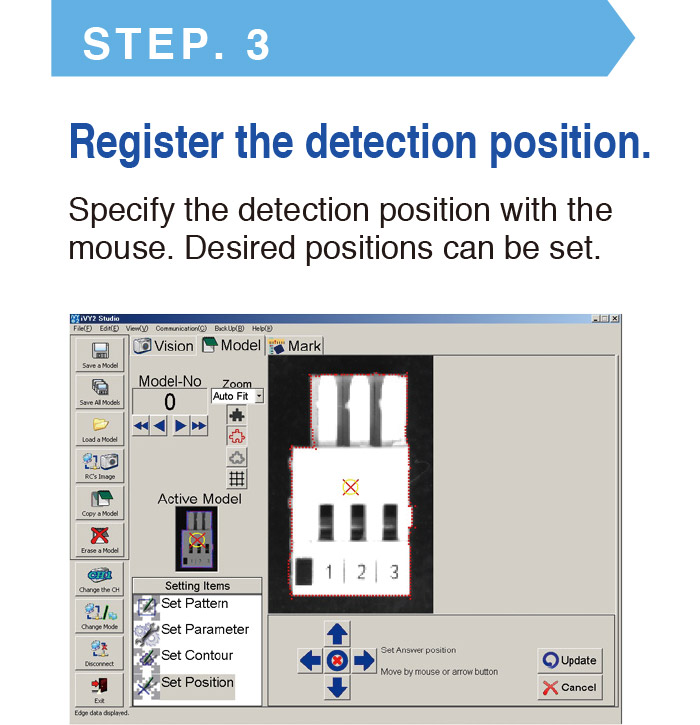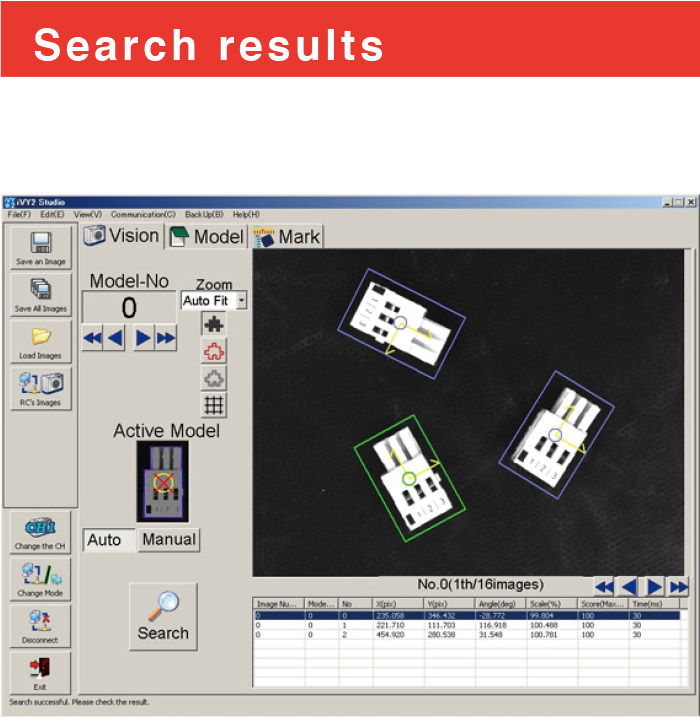 02Simple parts judgement process

Usage example of contour setting pen
When a workpiece with a partially different shape needs to be distinguished and recognized or when the top or bottom needs to be judged, the detection can be performed by painting the contours in different colors by combining the contour setting pen with the priority area pen and reduction area pen.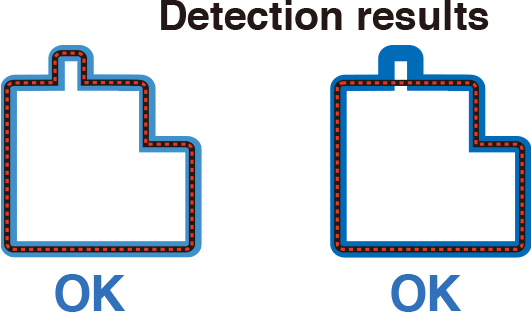 The score may slightly vary depending on the presence status of the protrusion. However, both are detected.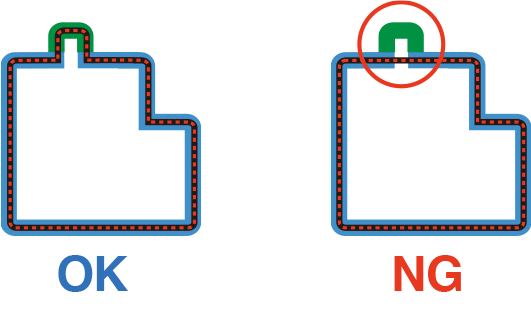 When no edge is detected in the area set as priority area, this is judged as NG and the workpiece is not detected.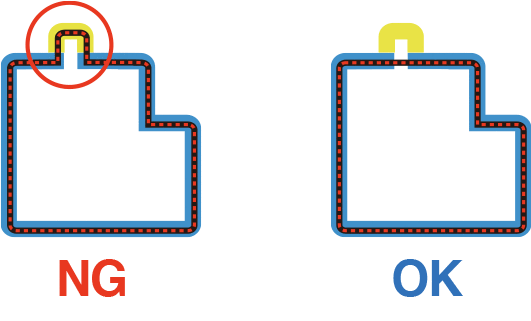 When an edge is detected in the area set as unnecessary area, the score is reduced and the workpiece is not detected.
03Simple calibration
Conventional equipment combining "image processing unit + robot" requires many steps in "calibration" that aligns the camera coordinates with the robot coordinates. With the RCXiVY2+ system, following the wizard to perform the opera-tion will complete the calibration easily within a short time. In addition, even when the setting position deviates, the calibration is executed and restored immediately.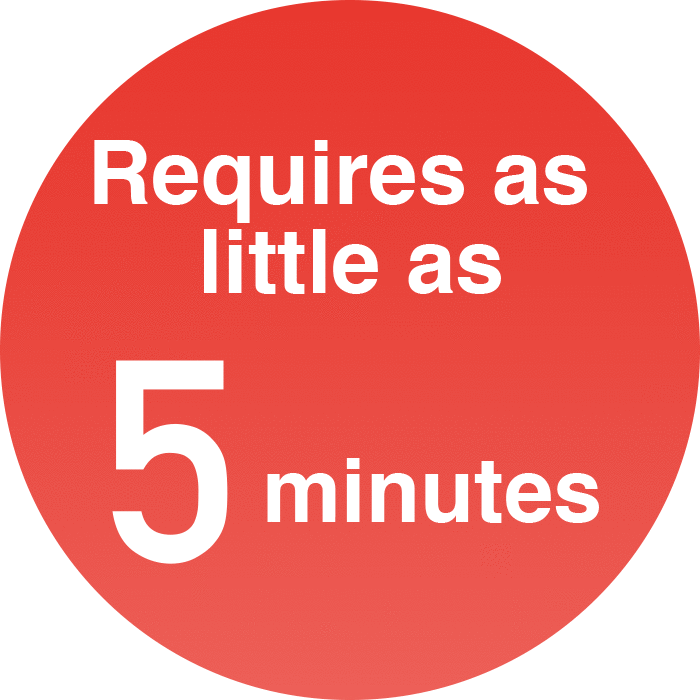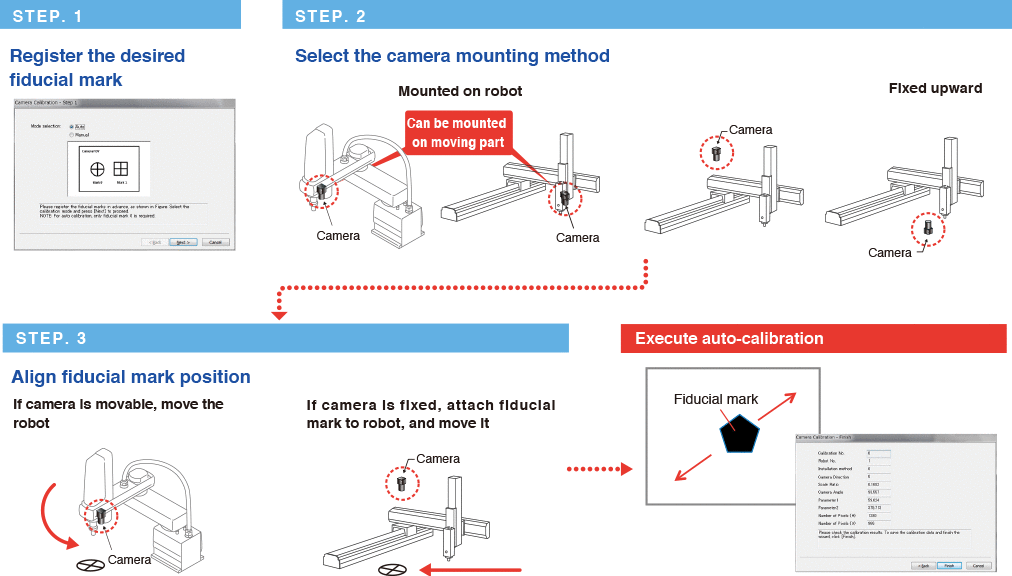 04Calibration is automated with the dedicated jig.
By automating the calibration using the advanced calibration function, highly accurate calibration can be achieved easily without depending on the operator's skill.
The hand data can also be created automatically and the time necessary for the calibration is reduced greatly.
Since the dedicated jig is the standard part (option part), the jig does not need to be designed and manufactured and can be used immediately.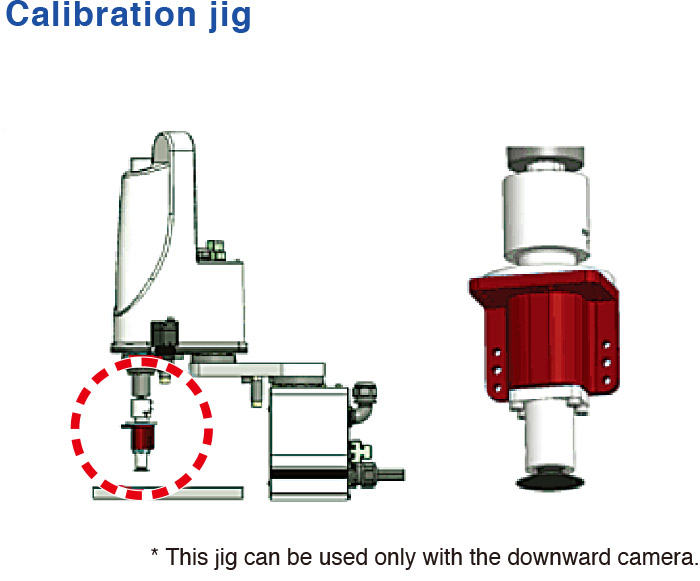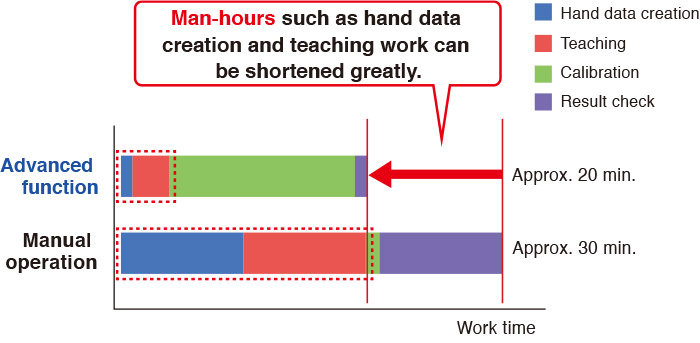 05Setup time reduced greatly
When using third-party vision, a coordinate conversion program needs to be created in the robot controller since the robot coordinate data differs from the vision format.
In RCXiVY2+, vision system is incorporated in robot controller the robot coordinate data can be stored into the robot point data using single process. This ensures very simple operation. Additionally, the unified control of the camera control and light control can be performed using the robot program. Start-up process will be greatly simplified.
Comparison of setup time

06Easy link with peripheral equipment
One controller provides unified control of robot, gripper, and lighting.

07System configuration illustration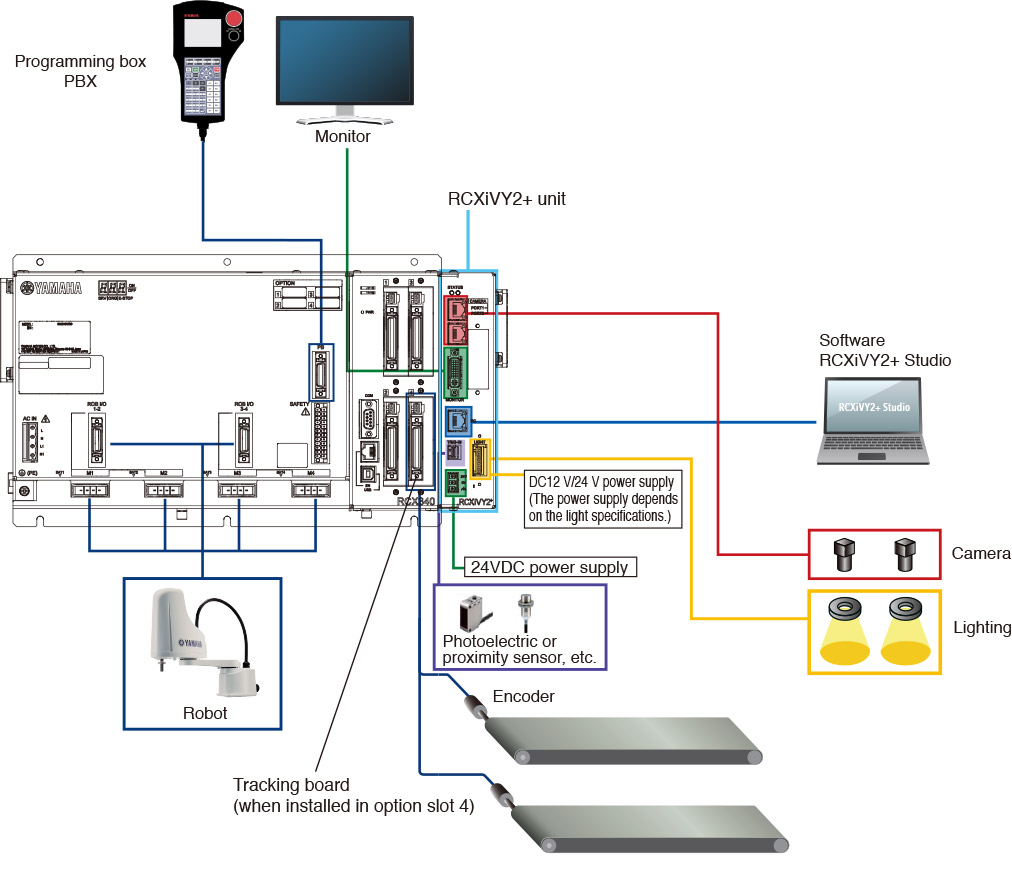 * Shows a system configuration example of the RCXiVY2+ unit (with light control board option).
* To the STD.DIO, ACIN, and SAFETY connectors not shown.
---
RCXiVY2+ (RCX320 / RCX340)
Related contents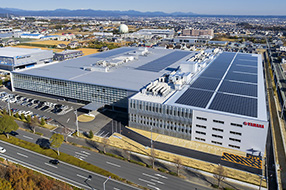 Robotics Operations
Sales & Marketing Section
FA Sales & Marketing Division
127 Toyooka, Kita-ku, Hamamatsu, Shizuoka 433-8103, Japan
Telephone +81-53-525-8350 /
Facsimile +81-53-525-8378