Linear Conveyor Modules LCMR200
Yamaha's answer to Next Generation of Production Line design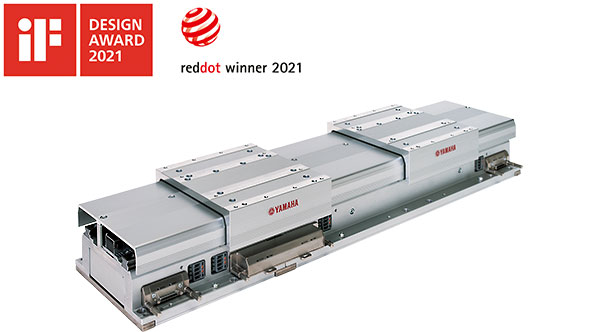 Linear Conveyor Modules LCMR200
Advanced linear conveyor module with high speed transport.
Repeatability :
±5μm
Maximum speed* :
2,500mm/sec


* When the conveying weight exceeds 10 kg, it will drop to 2,000 mm/sec according to the weight.

Minimum spacing between robot sliders :
210mm
Efficiency of time and space in production
Yamaha's answer to Next Generation of Production Line design
Adding productivity to transportation process
Convert transfer process into "value-added" assembly process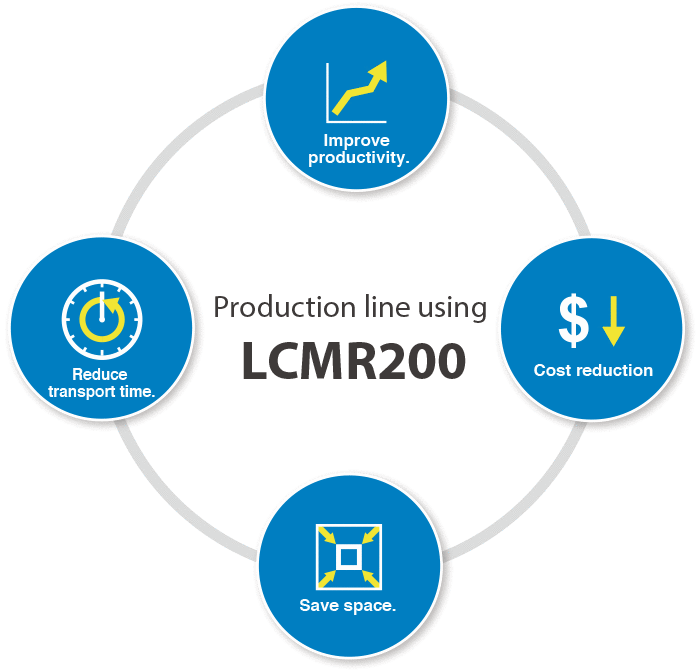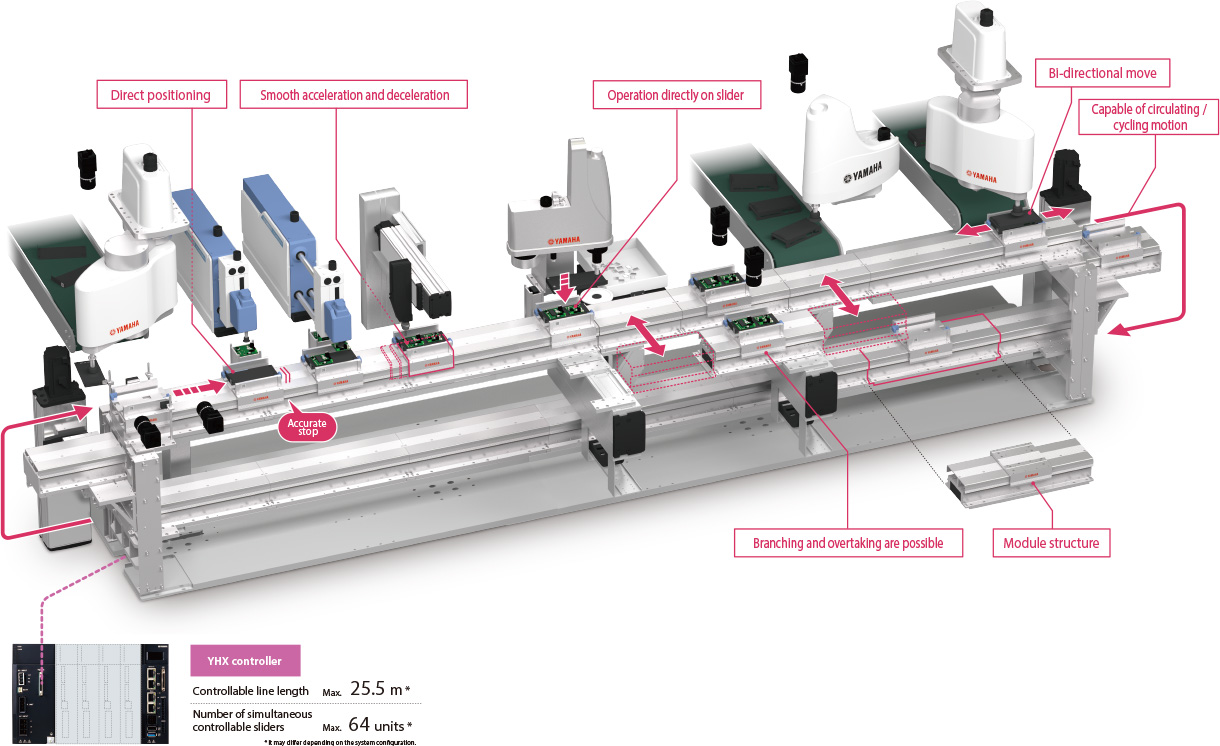 Able to perform narrow pitch and high speed transport.
Individual ID recognition.
Complete absolute position system.
No origin process needed.
Built-in driver and reduced wiring.
Feature
From ordinary "passive flow" to "active position transport".
By converting conveyor flow into active production process improves profitability.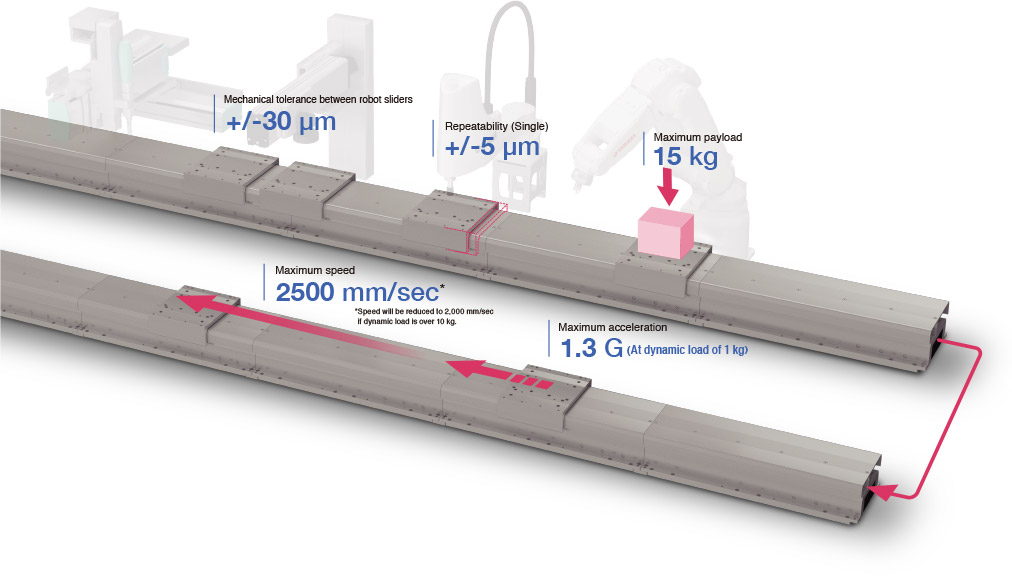 01Reduce transport time.
<Comparison between LCMR200 and a conventional conveyor>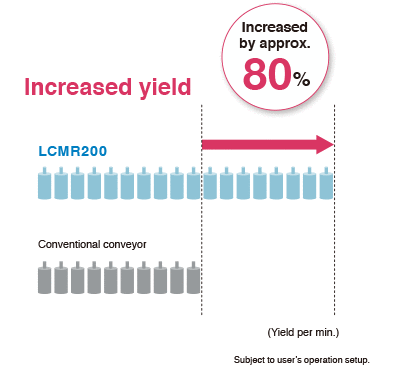 02LCMR200 vs Conventional Conveyor System

Superior performance that improves the transfer environment.
01No origin process needed
Newly developed high-precision full-range absolute server eliminates the need for return-to-origin. The operation can be started and stopped easily, so there is no time loss even when starting or restarting.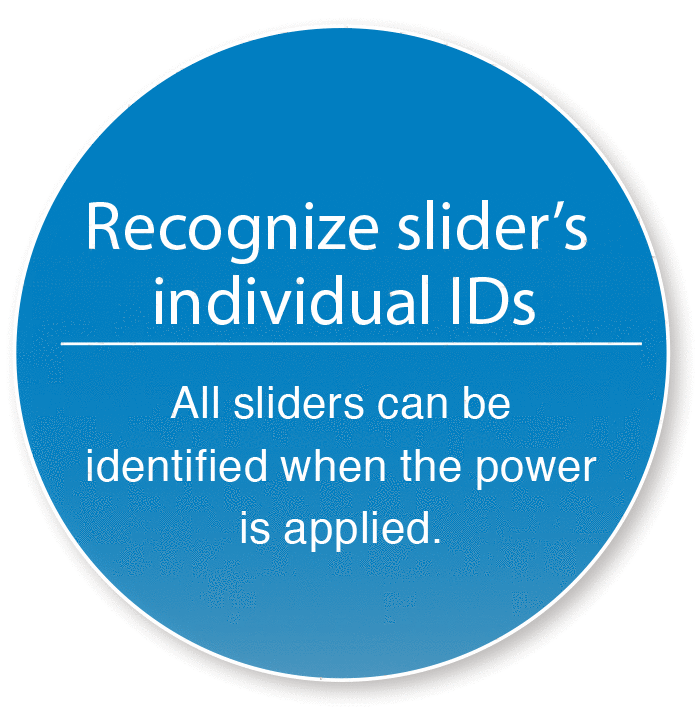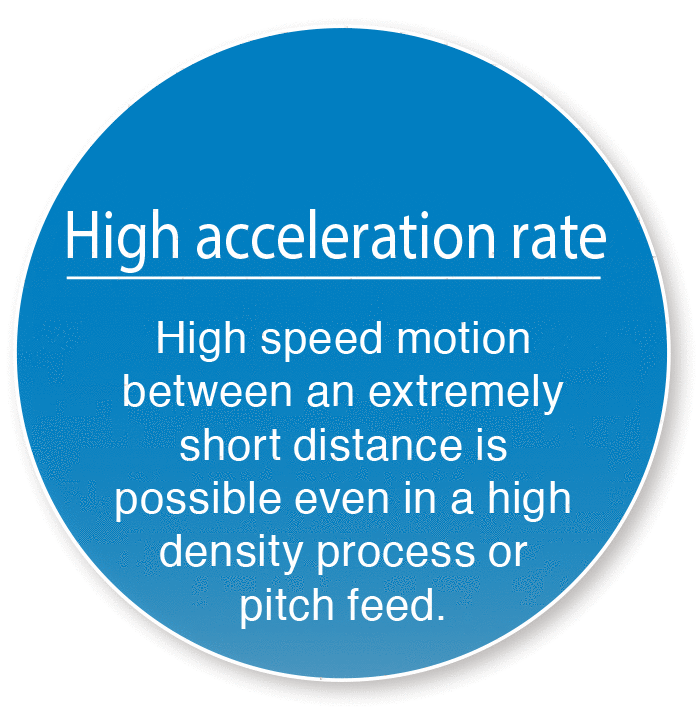 02Easy modular connection with Connecting Plate and Connecting Unit
Mechanical connection by Connecting Plate and signal communicating by Connecting Unit. Simple yet, secured connecting method of modular system.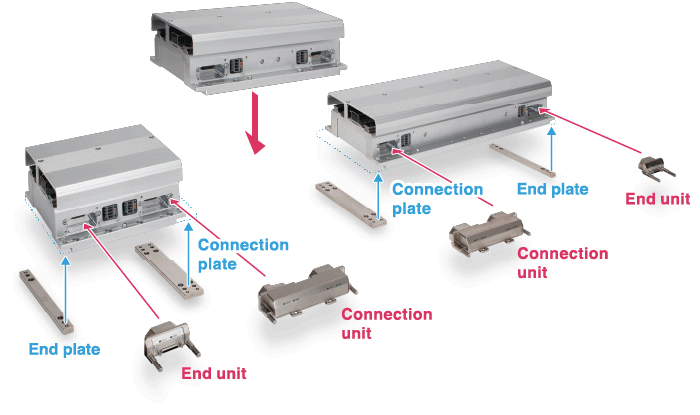 03Saves space through proximity installation of forward and returning modules
<Cable extraction direction can be selected Front Rear >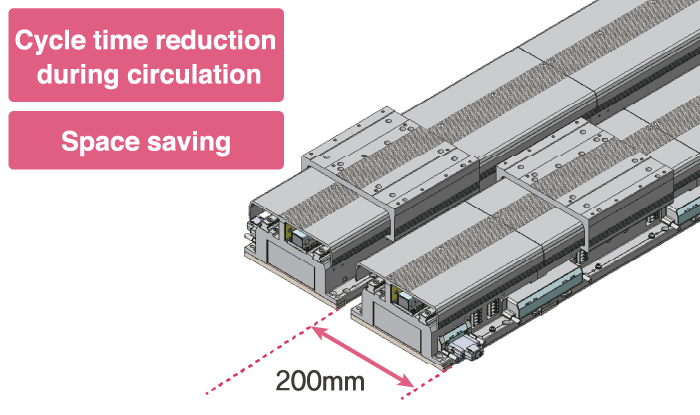 The cable extraction direction of a module can be selected. When installing on a device, it increases the flexibility of electrical wiring layout. Especially in the horizontal circulation layout, by making the cable extraction direction reverse in the forward and returning modules, the modules can be positioned as close as 200 mm apart at most, and therefore, cycle time reduction is possible at circulation and installation space can be reduced. The LED indicator that shows the module state can be visually checked from both front and rear side of the module.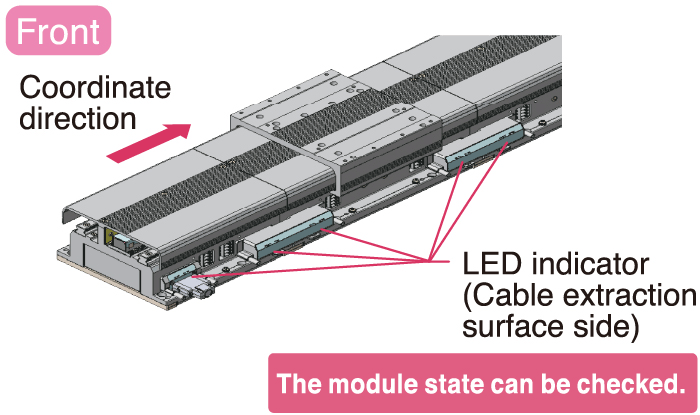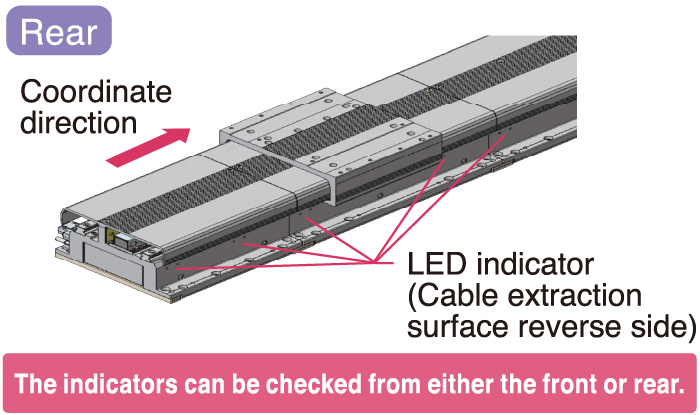 04Low profile structure
By adopting a newly developed linear motor, the module height is approx. 30 % down compared to LCM100. The space under the frame can be effectively utilized.

05Built-in driver saves electrical wiring
Motor driver is incorporated inside module and entire LCMR200 is controlled by YHX controller through YQLink cable. It also contributes to space saving inside the control panel.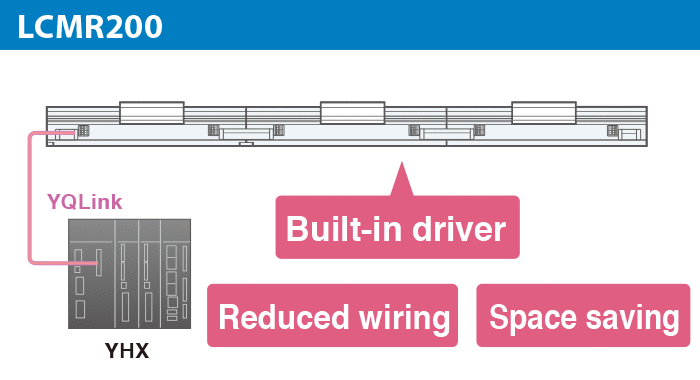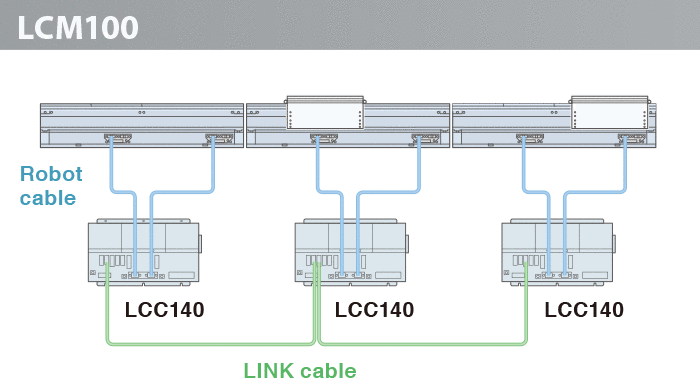 06All the sliders can be operated / programmed independently.
Speed and acceleration can be programmed by each move. All carriages can be controller individually.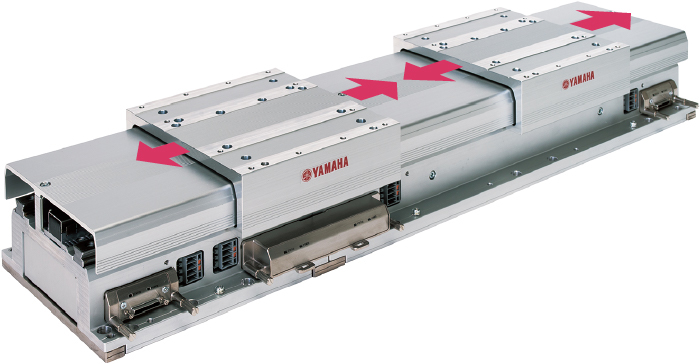 07Top enclosure design for protection.
Top enclosure was designed to protect internal mechanism from any fallen object during line setup process.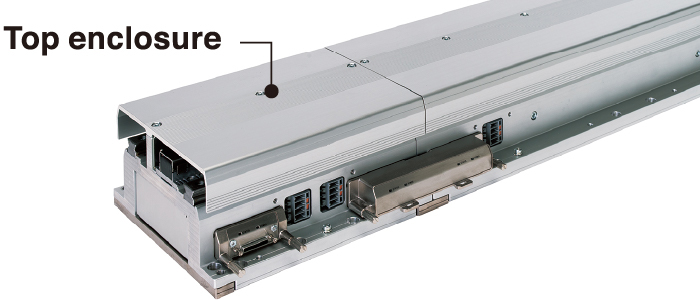 08Mechanical tolerance between sliders +/-30 μm (Dowel hole standard)
Due to tis machined accuracy, each carriage has own tolerance at one stopping point, however, LCMR200 can limit the slide machine difference to +/-30 μm, and is suitable for high precision process. As RFID, etc. is not necessary, cost reduction is possible.
Versatile and value added transport between work process.
Improve cycle time and reduce line floor space. Increase productivity and cost performance.
01Process sharing
[Direct drive] [Slider backward travel]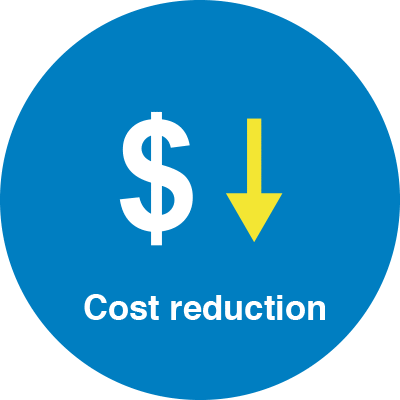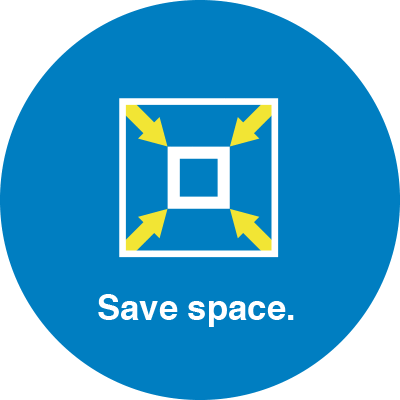 ● Carriage is bi-directional and one work station can perform more than one task. Saving total line cost and floor space.
● High speed bi-directional move and simultaneous independent operation of multiple carriages.

02Variable speed control between work stations.
[Direct drive] [Narrow pitch operation]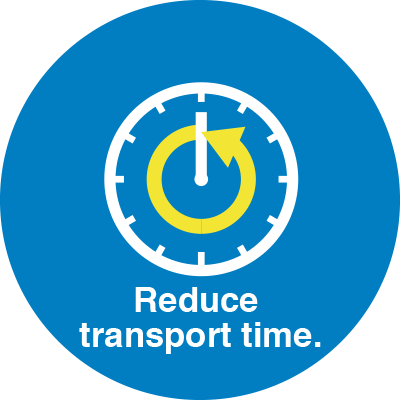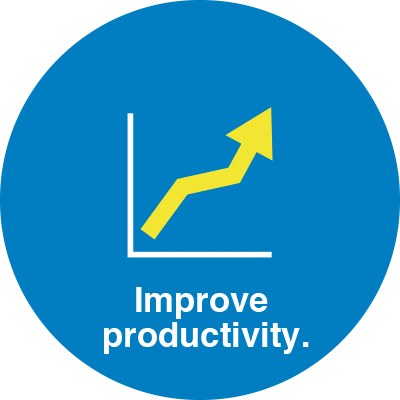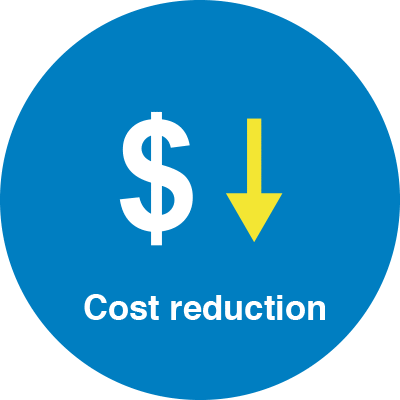 ● Servo controlled direct drive eliminates mechanical stoppers and position sensors.
● Simple position setting by entering point data in a program.
● Flexibility in setup for production lot change
● Saving flow time by narrow pitch incremental move and high speed move.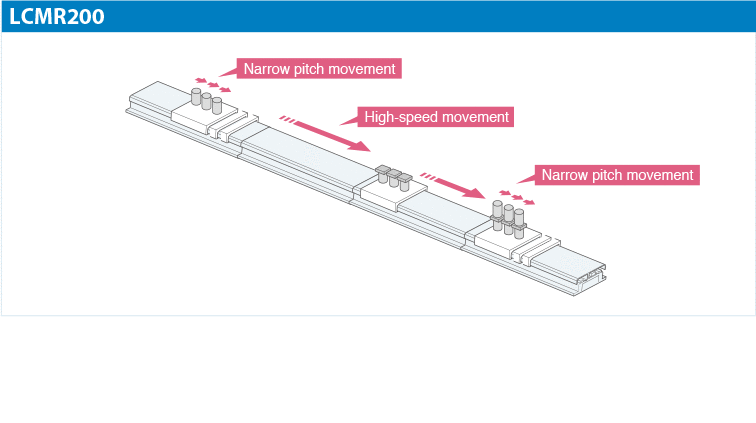 03Assembly can be done while parts are on conveyor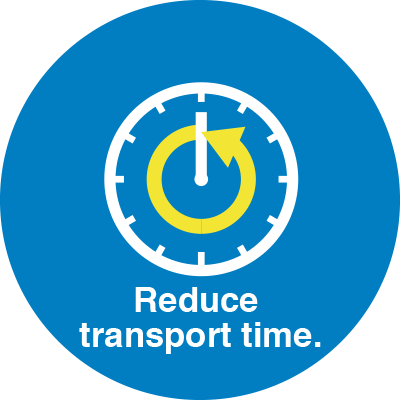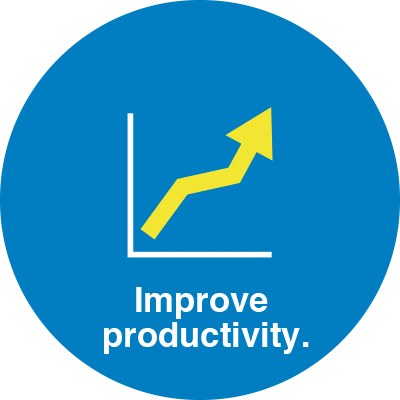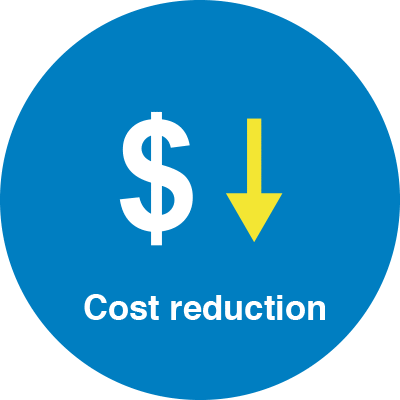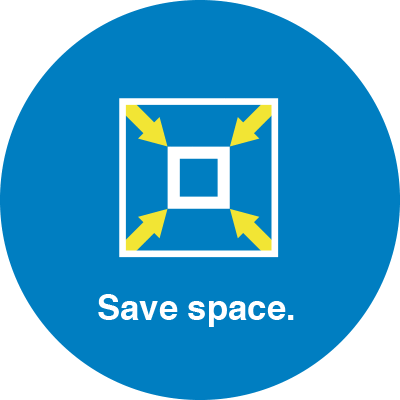 ● The highly rigid guide enables assembly and processing on the transport line.
● No need to reposition parts to/from conveyor. Floor line space is reduced substantially.

04Easily serviceability = Easy troubleshooting
● Covered structure of module keeps internal mechanism free from foreign objects
● The environment-resistant magnetic sensor is resilient to contamination.
● Easy positioning with no precision setting.
● Non-contact motor and linear scale design eliminates mechanical wearing
● Low particle generation (only mechanical contact is guide rail)
● Standardized components reduce spare parts SKU.
● Parts can be replaced easily.
● Operation can be restored just by replacing the slider or linear module, and the manufacturing line down time can be kept to a minimum.
Sleek and simple configuration.
Simplified line design process with flexibility and efficiency by modular concept.
All carriages and peripheral linear robots can be controlled by PLC through one YHX controller.
● Layout example with a combination of the module and circulation unit.
Horizontal circulation example
Linear Conveyor Modules LCMR200
Related contents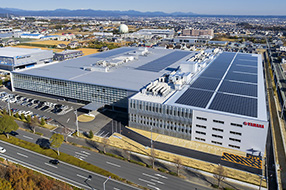 Robotics Operations
FA Section
Sales & Marketing Division
127 Toyooka, Kita-ku, Hamamatsu, Shizuoka 433-8103, Japan
Telephone 81-53-525-8350 /
Facsimile 81-53-525-8378