Single axis robots Robonity series
New addition to Robonity series. Complete servo control system.
Ball screw driven single-axis robot actuators are used in a variety of production processes, such as automotive parts, electrical and electronics parts, food, medical products, and cosmetics. The lineup includes the motor-less [LBAS/LGXS] and [ABAS/AGXS] with motor.
Feature
01Intuitive x Reliable x Low costHigh-quality YAMAHA single-axis robots are provided at affordable prices

YAMAHA single-axis robot featuring ease of use and long service life.
New single-axis robots "Robonity series ABAS/AGXS" have been developed as more affordable single-axis robots by revising the controller design for more affordable system with reliability.
02Most suitable specification from wide range of selection.

Many selection of leads,  stroke length, and size to choose from.
03Long stroke
Strong length from 50 mm to 1450 mm to choose from.
04Low cost high performance line-upEasy operation and affordable system with Industrial Ethernet
Robot positioner "EP-01" is a newly designed positioner for a better Ethernet platform and the cost performance.  As a result the price of Ethernet is now offered at the same price level as parallel I/O (NPN).  While achieving a lower cost design, "EP-01" positioner has expanded features such as standard Ethernet, feedback pulse output, direct value control function, and real-time output. 
[Supported field networks]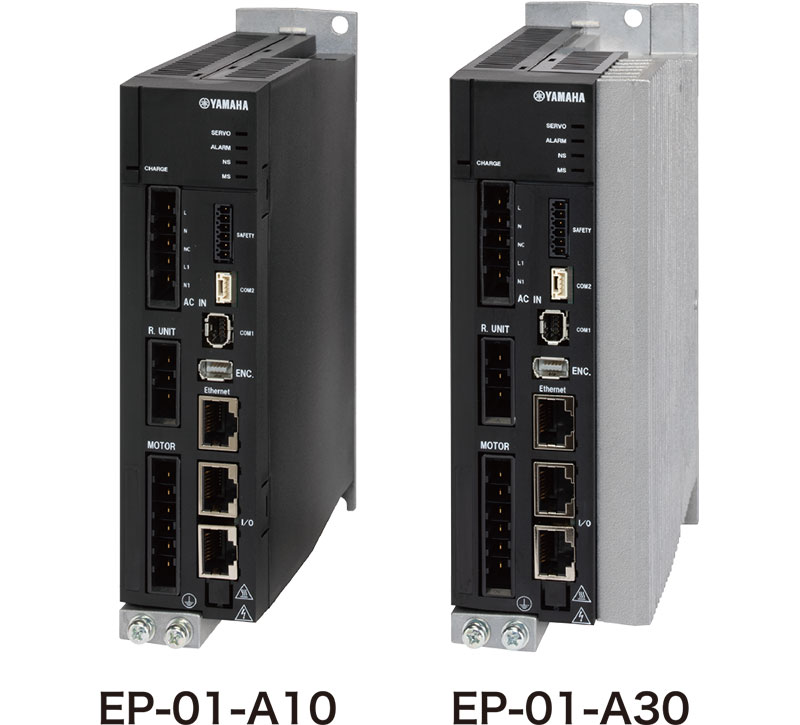 05Reliability backed by Yamaha's history.Design concept is long service life and low cost.
All Yamaha products have gone through stringent internal evaluation process for a long service life.
06Space efficient compact design.Industry-leading compact design
Compact design for machine size reduction.
Basic model (ABAS)

Robot positioner EP-01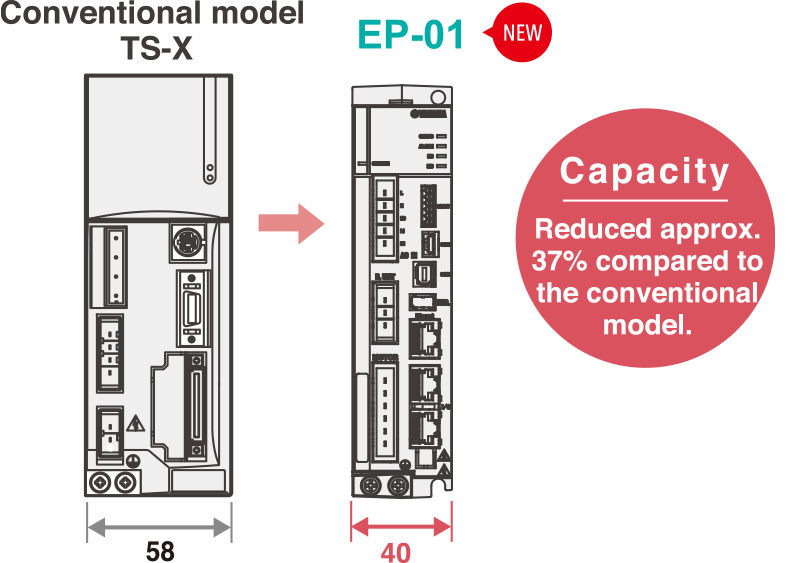 Installation space comparison
Saves spaces inside a control panel

07User friendly setupThe hassle of startup is reduced.
Ethernet port is standard on a controller and dedicated PC programming cable is no longer required. Startup procedure is reduced and simplified.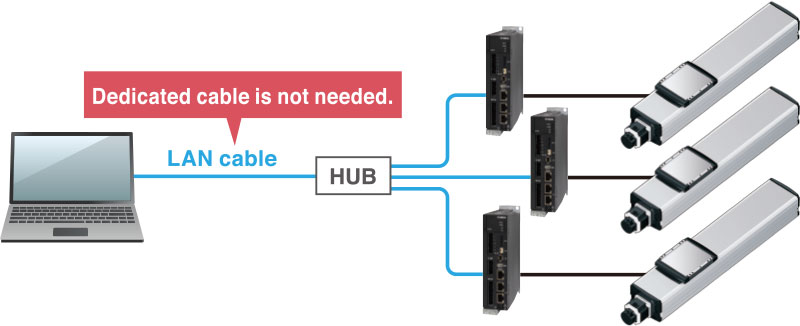 08Easy model selectionSimple cycle time and service life calculation.
The service life and cycle time can be calculated at the same time by simply entering the required information at the website. The result can be conveniently saved as PDF file.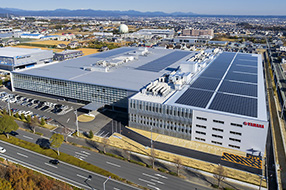 Robotics Operations
Sales & Marketing Section
FA Sales & Marketing Division
127 Toyooka, Kita-ku, Hamamatsu, Shizuoka 433-8103, Japan
Telephone +81-53-525-8350 /
Facsimile +81-53-525-8378