Support software POPCOM+ (PLUS)
Improves the operability while inheriting the resources of the POPCOM and also supports Windows 7 (including 64-bit version).
Feature
Robot operation, programming creation and edit, and point teaching can be easily operated visually.
Applicable to Windows Vista/7 (64-bit version).
Programs and points can be edited through multi windows.
Program resources used by POPCOM can be used without processing.

*

Some models are not applicable to this feature.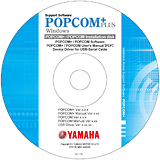 System requirements
| | |
| --- | --- |
| Operating system (OS) | Microsoft Windows XP / Vista (32bit / 64Bit) / 7 (32bit / 64bit) |
| CPU | Processor that meets or exceeds the suggested requirements for the OS being used. |
| Memory | Suggested amount of memory or more for the OS being used. |
| Hard disk | 50MB of available space required on installation drive. |
| Communication method | RS-232C |
| Applicable robot controllers | SRCX / ERCX / DRCX / TRCX / SRCP / SRCD / ERCD / SR1 |
*

Microsoft and Windows are registered trademarks of Microsoft Corporation.
Data cables
Select from USB cable or D-sub cable.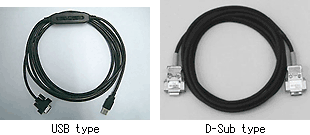 Model
USB type (5m)
KBG-M538F-00
D-Sub type 9pin-9pin (5m)
KAS-M538F-10
*

USB cable is applicable to Windows2000/XP or higher.
*

POPCOM+, POPCOM, and VIP+ communication cables are common to one another.
*

USB driver is included in the support software CD, but it can also be downloaded from YAMAHA's website.
Related contents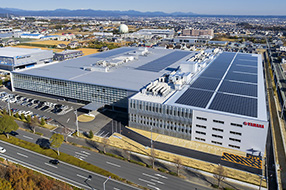 Robotics Operations
Sales & Marketing Section
FA Sales & Marketing Division
127 Toyooka, Kita-ku, Hamamatsu, Shizuoka 433-8103, Japan
Telephone +81-53-525-8350 /
Facsimile +81-53-525-8378