LOW COST HIGH PERFORMANCE SCARA ROBOT YK-XE
For improved efficiency and reliability in production at affordable price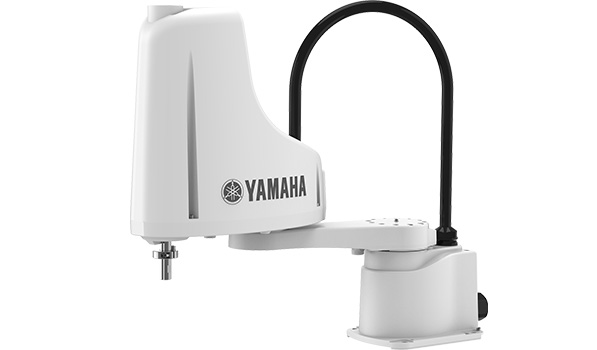 LOW COST HIGH PERFORMANCE SCARA ROBOT YK-XE
Efficiency In Production
For improved efficiency and reliability in production at affordable price
Arm length:
400mm to 710mm
Maximum payload:
4kg to 10kg
Feature
01Optimal for transfer and assembly of automotive parts

02Improvement of productivity by high-speed operation
By reviewing the arm structure, the vibration is reduced and the motion is optimized to shorten the standard cycle time. High-speed, less-vibration, and agile operation contributes to improvement of the productivity.


03For a wide variety of applications Maximum payload 4kg to 10kg
Assembly
Packaging
Palletizing
Sorting
Inspection
Labelling
Soldering
The models support a wide variety of fields such as assembly work that requires a high precision or food sorting work that requires a high-speed operation. As the maximum payload is 10 kg, heavy workpieces such as automotive parts can also be supported.
04Application Examples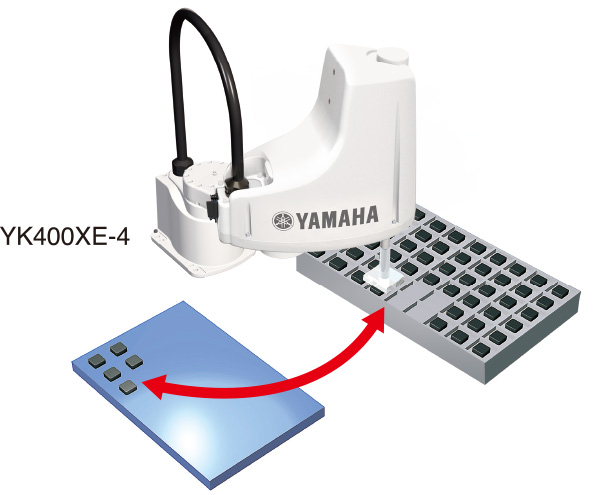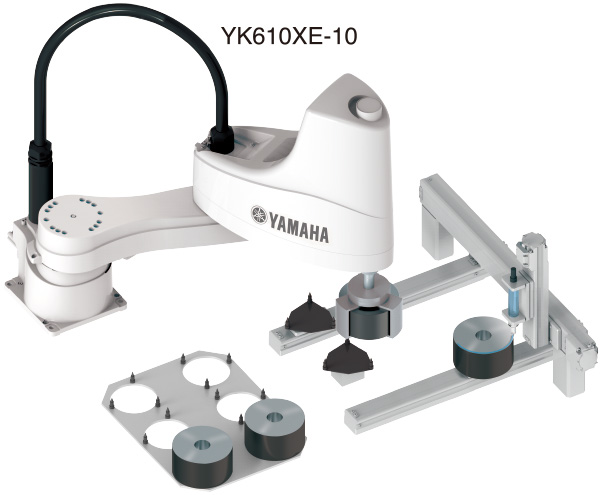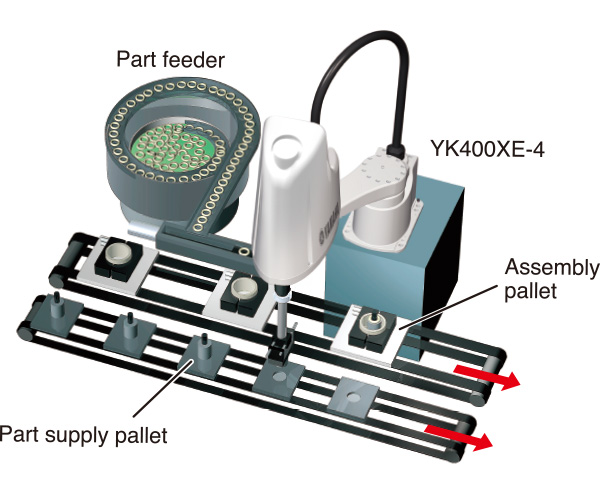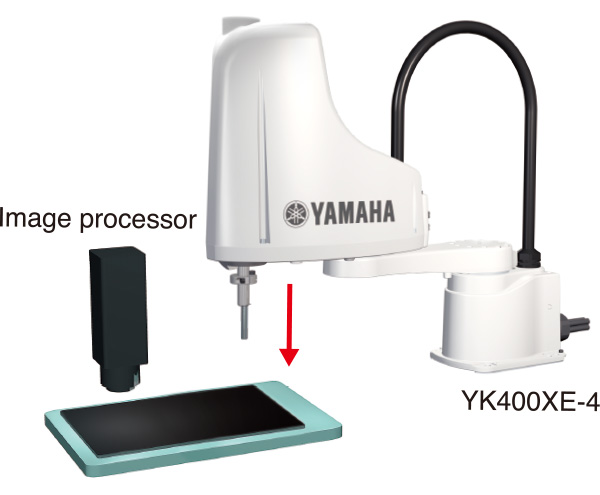 05Affordable Price and Improved Performance
Both the high operation performance and affordable price are achieved. Production equipment with high cost performance can be constructed.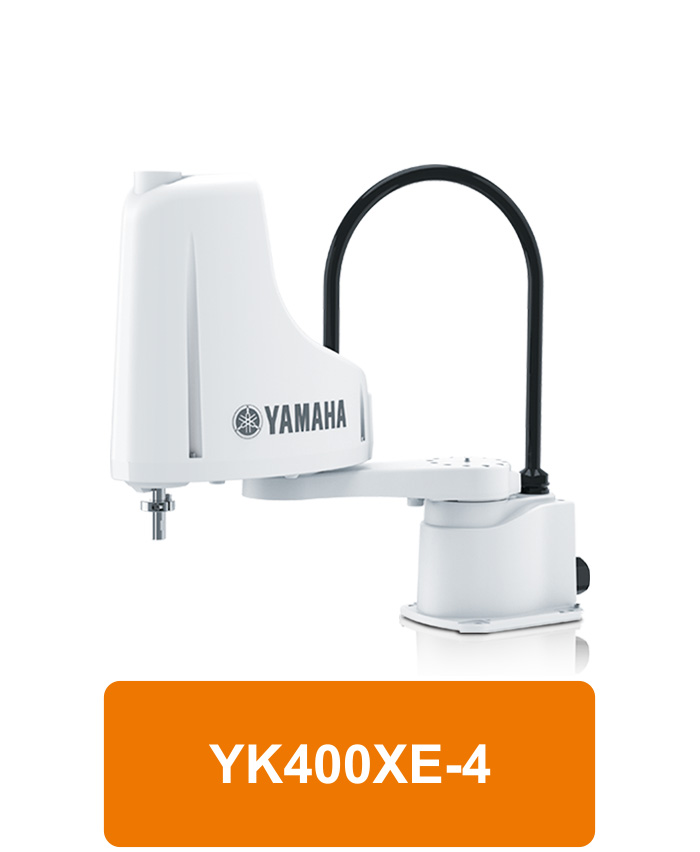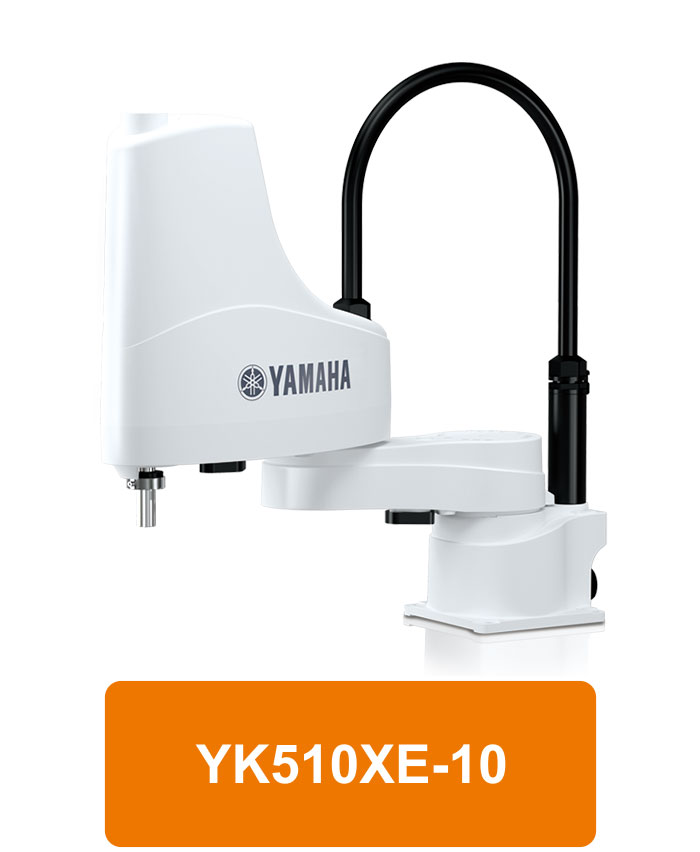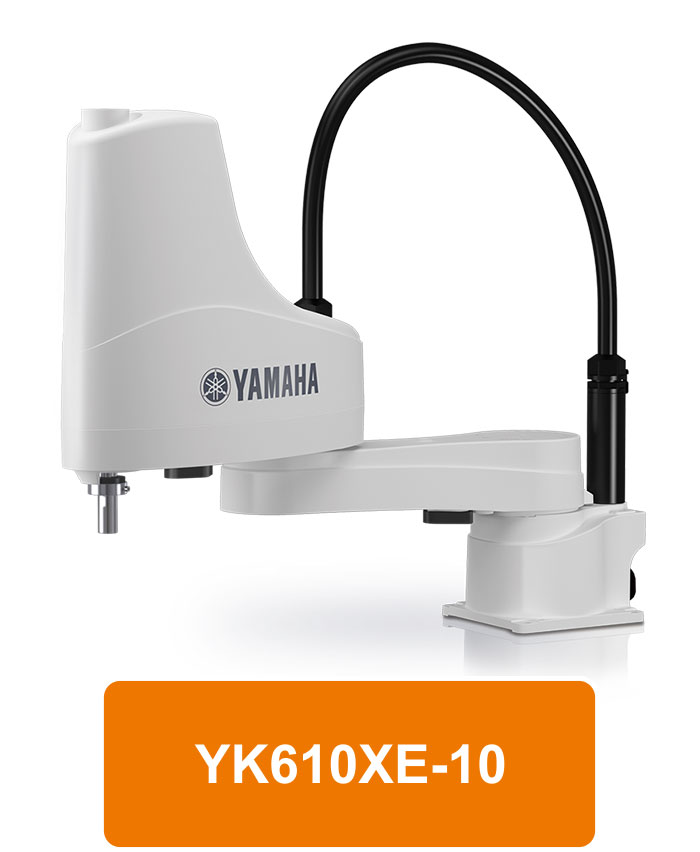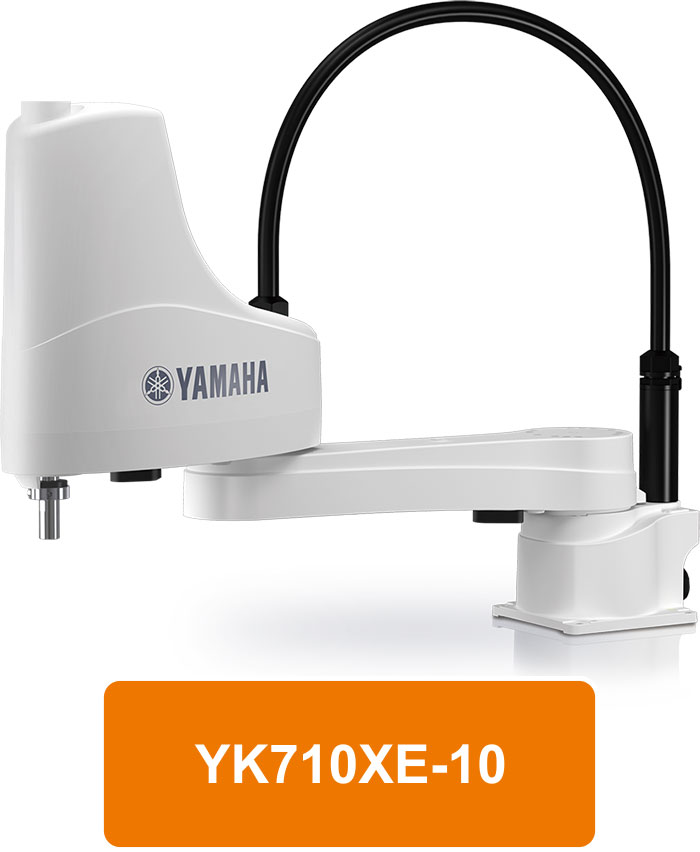 06Improved User Interface
Enhanced size and numbers of air tubes and user I/O for end effectors. Tubes and wires are positioned for easy layout and reduced risk of disconnection. (YK610XE-10 and YK710XE-10)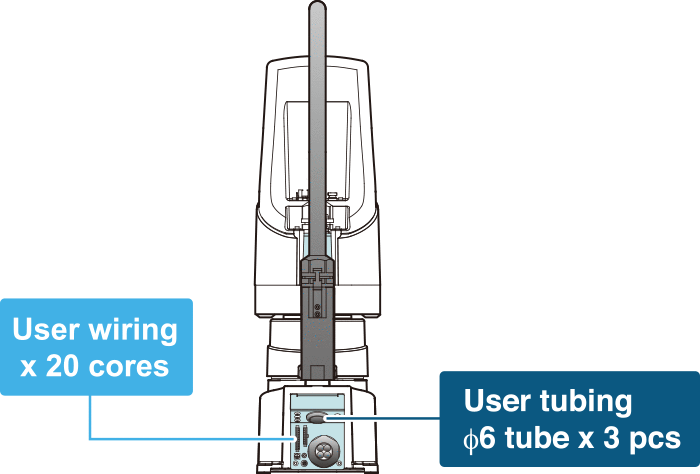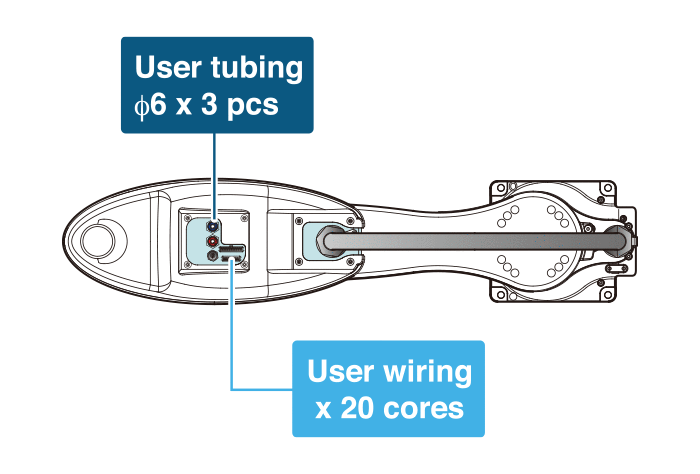 07In Yamaha YK-XE series Acceleration/Deceleration is optimized automatically
The optimal acceleration and deceleration are automatically selected from the arm posture at the time of operation start and the arm posture at the time of operation end. The motor peak torque or the tolerable peak torque of the speed reducer is not exceeded by inputting only three parameters*. The full power of the motor is always output to maintain the high acceleration/deceleration.
* Payload, R-axis moment of inertia, and offset amount of R-axis moment of inertia

08Through-shaft and through-cap have been added. NEW (Option specifications)
"Through-shaft" or "through-cap" option for wiring and tubing that is convenient to run the air tubing and wiring can be selected. The wiring and tubing routes can be investigated easily without designing and manufacturing a stay for installing the wiring and tubing. In addition, by passing the wiring and tubing through the inside of the main body, worries about wire breakage or disconnection are reduced during operation. (Only through-shaft is available in YK400XE-4.)

09Brake release switch is selectable. NEW (Option specifications)
In the emergency stop state, the Z-axis brake is released and the Z-axis can be moved up or down while the brake release switch is held down. Releasing the switch applies the brake to the Z-axis. This improves the convenience during installation adjustment.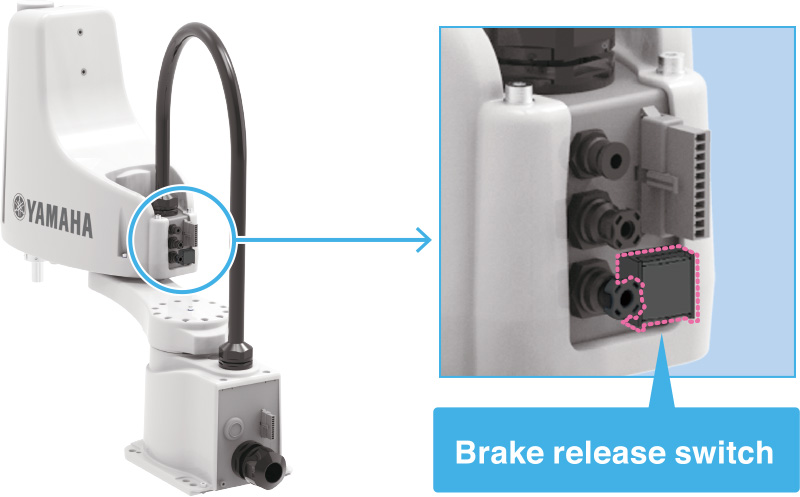 10Drop-In upgrade by common platform design
The installation position of the YK400XE-4 is fully compatible with that of the conventional model YK400XR.
This ensures easy replacement work.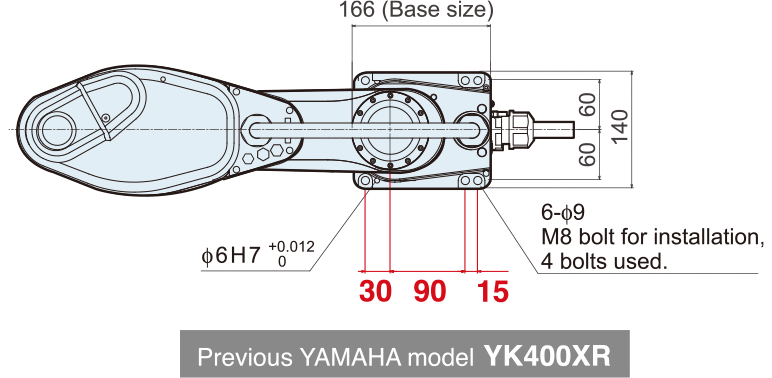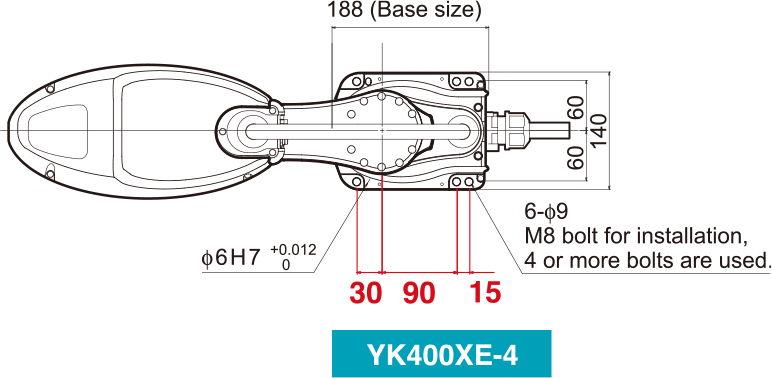 11Easier operation in combination with the RCX340 controller
RCX340 comprehensive controller brings out maximum potential of YK400XE robot system. Optional integrated vision system "iVY2" provides simplified image processing. Choice of PC Programming Software or Teaching Pendant available.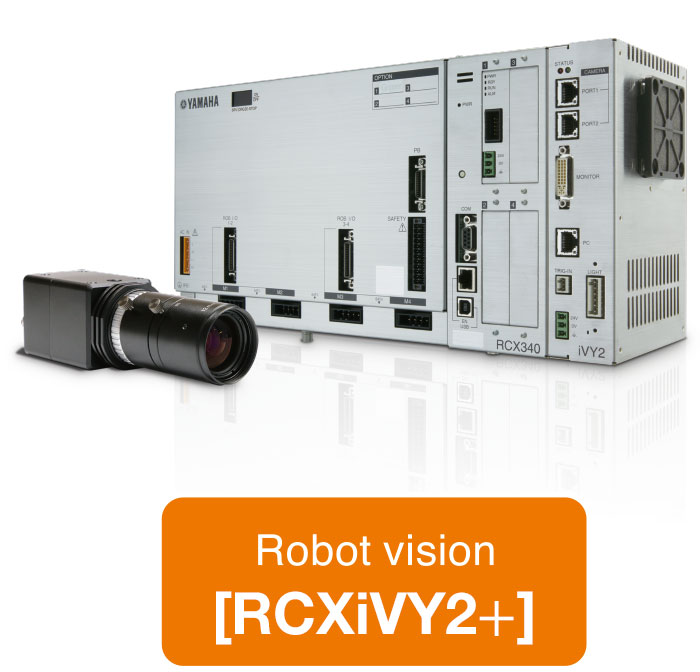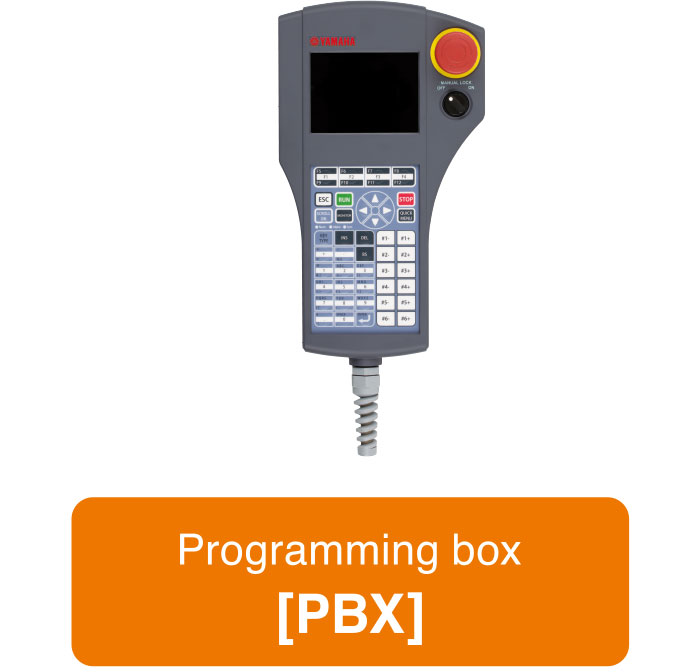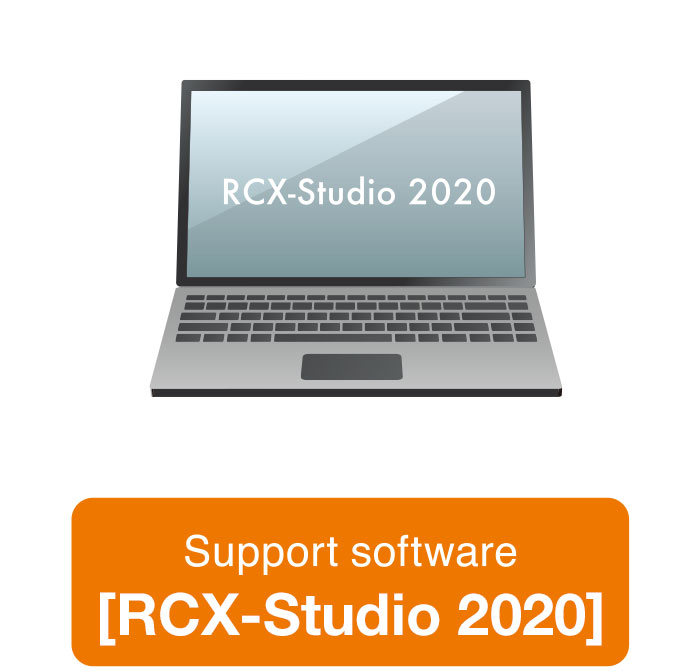 12Simple and Easy integration of Vision System
Robot controller with vision and gripper interface

13Compatible with various field networks
The robot is compatible with full field networks such as CC-Link, EtherNet/IP™, DeviceNet™, PROFIBUS, PROFINET, and EtherCAT.

14Reliability backed by 43-year experience of SCARA robot development
Originally developed in-house to provide durable and accurate motion control in harsh environment of motorcycle manufacturing, Yamaha SCARA robot has been "road tested" and proven over 43 years in various fields.
* The product release was 1984.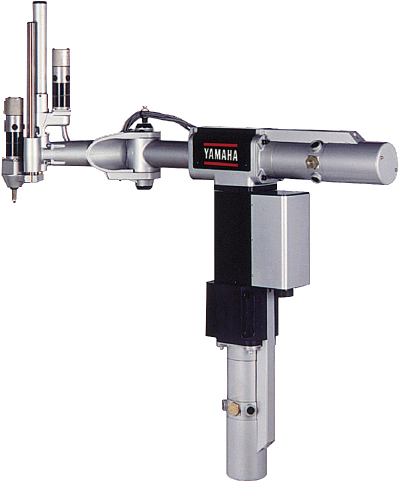 LOW COST HIGH PERFORMANCE SCARA ROBOT YK-XE
Related contents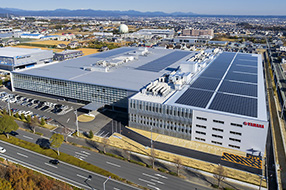 Robotics Operations
Sales & Marketing Section
FA Sales & Marketing Division
127 Toyooka, Kita-ku, Hamamatsu, Shizuoka 433-8103, Japan
Telephone +81-53-525-8350 /
Facsimile +81-53-525-8378