Single-axis robots GX series
Highly efficient, highly accurate ground ball screws are a standard feature for all types and models. The high precision models proudly with high reliability and durability.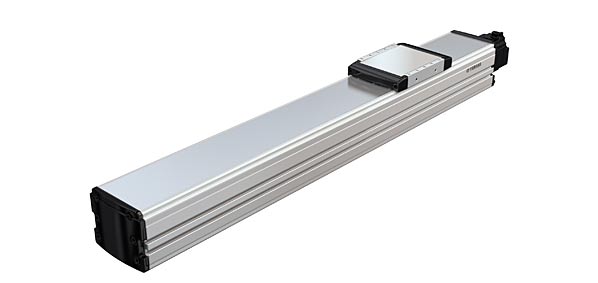 Single-axis robots GX series
Ground ball screws as a standard feature.
All models comply with JIS Standard accuracy class C5.
Positioning accuracy repeatability:
±5µm
Stroke range:
50 mm to 1,450 mm
Maximum carrying capacity:
160kg
Feature
01All models equipped with ground ball screws
All product models employ highly efficient, highly accurate ground ball screws as the standard features.
The lead accuracy complies with JIS accuracy class C5 that brings about the positioning accuracy repeatability of ±5 µm. The accuracy is about two times better than the previous.
This highly accurate positioning accuracy repeatability improves yield, too.
In addition, the unit is quieter with a longer service life.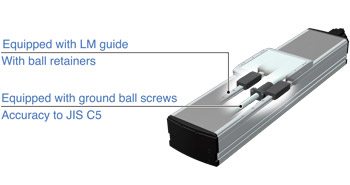 02Shortest overall length in the industry
The overall length with reference to the stroke is the shortest in the industry.
This significantly contributes to saving production facility footprints.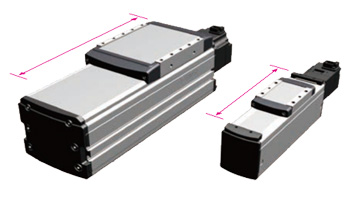 03Made to the clean specification as a standard feature
The top face on the main body of all models is lined with dustproof, excellently durable stainless steel sheet. The arrangement suppresses foreign matter contamination from outside.
Yet another standard feature suction tap only needs piping joint for drawing air to be used in a clean environment.

04Easy to alter specifications
The "Forget it now, think it later" concept significantly decreases man-hours for design check.
Attaching angle unit
Attach a developed angle unit to a standard motor. This enables left and right motor to change directions while making the units layout high density.
Changing the location of robot cable pullout
The direction of cable pullout can be changed to customer's specification.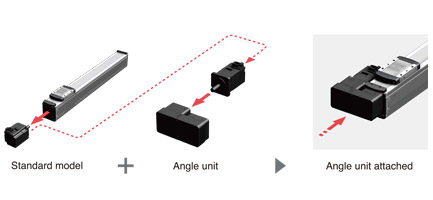 Single-axis robots GX series
Related contents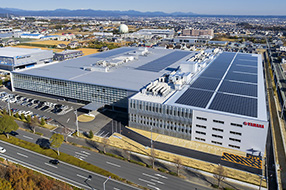 Robotics Operations
Sales & Marketing Section
FA Sales & Marketing Division
127 Toyooka, Kita-ku, Hamamatsu, Shizuoka 433-8103, Japan
Telephone +81-53-525-8350 /
Facsimile +81-53-525-8378