Feature 2: Minimizing Cost : Universal Controller YHX series
All labor, time and space cost minimization such as space efficiency in control panel, significant reduction of wiring man-hour, cost down of parts expenses can be planned.
Minimizing labor and control space
System operation restricted to the labor cost of installation and setup. YHX controller provides more choices and options.
Stacking modular structure
No wiring between modules needed.
Wrapping up a control power supply, motor drive power supply, high speed network communication, safety circuit into a stacking structure overwhelmingly saves the electrical wiring. This eliminates wiring between units, reducing conventional wiring cost and wiring man-hour to 30% to 50%. The stacking structure including host, power and driver is the very first in the industry.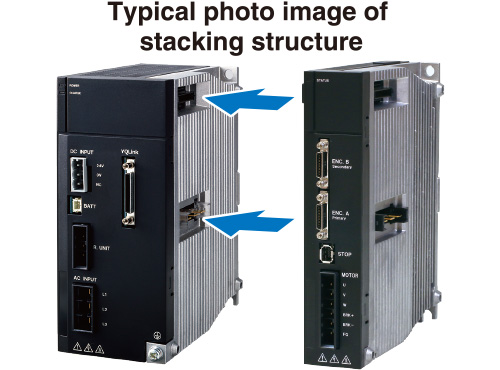 Space efficiency in control panel
One stop solution to problems with control panels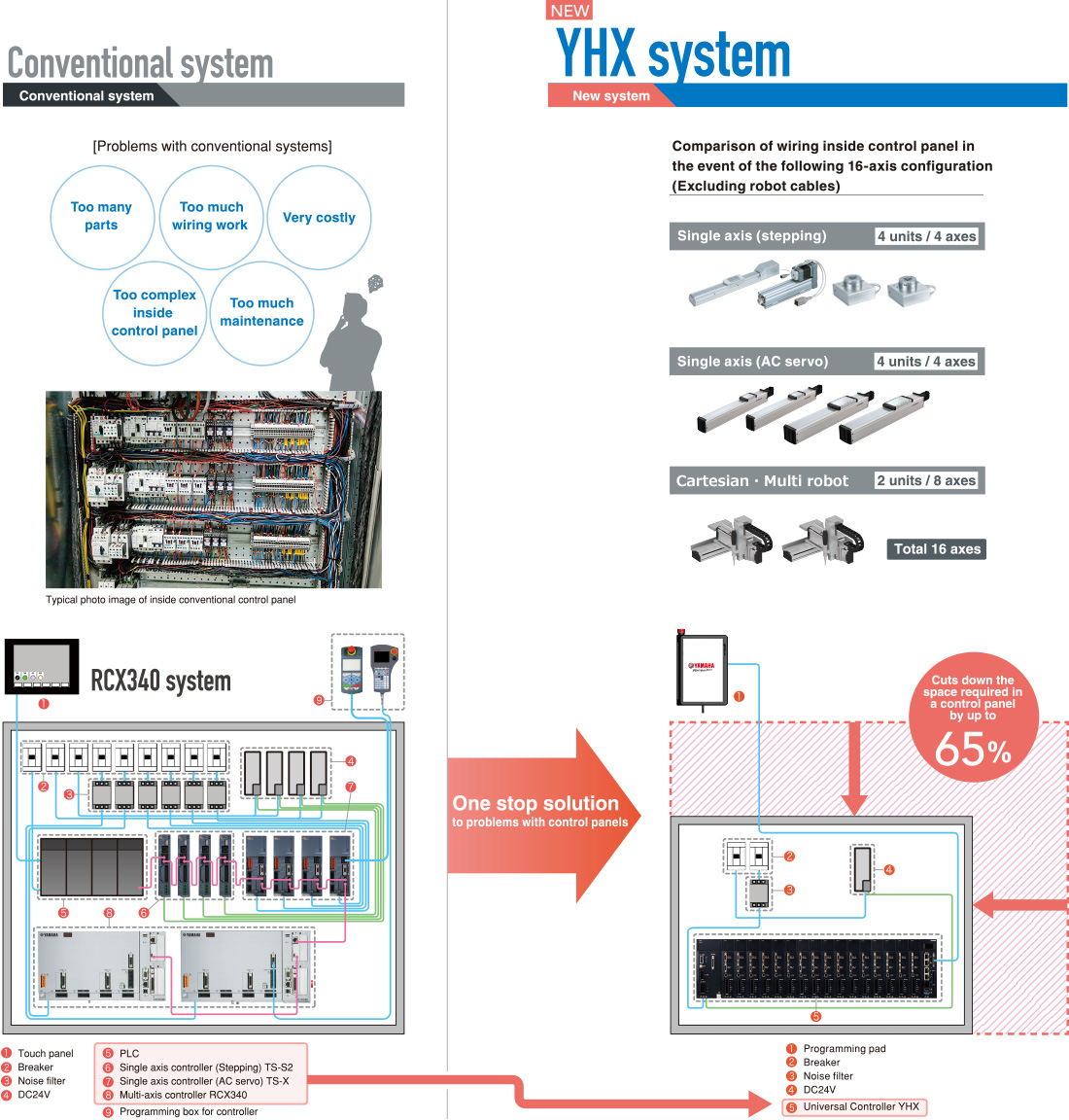 The remote IO unit wiring convenience
Reducing actual wiring lengths and simplifying wiring work
The remote IO unit controls the input and output of parallel IO. When having to lay out many wirings for pneumatic valves, sensors and switches, install a remote IO unit with the single dedicated YQLink cable near these devices. You can reduce actual wiring lengths.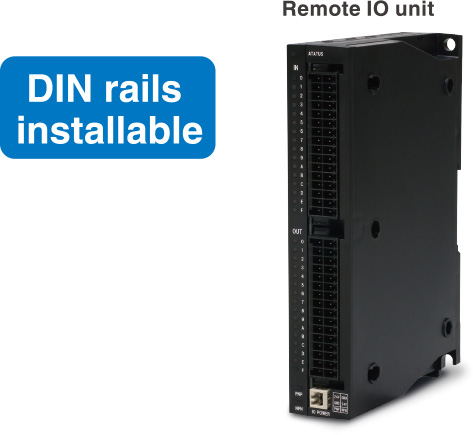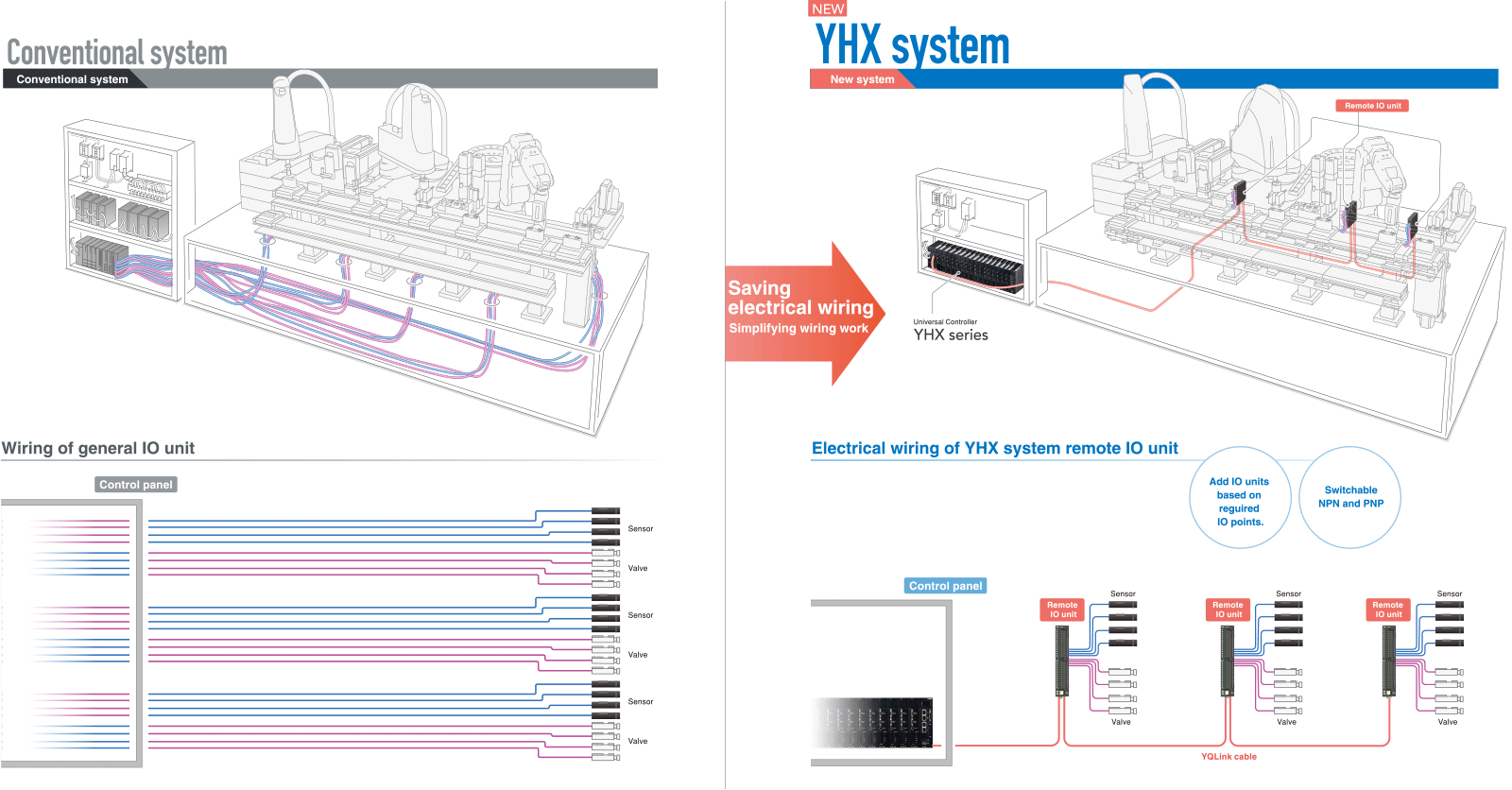 Universal Controller YHX series
Related contents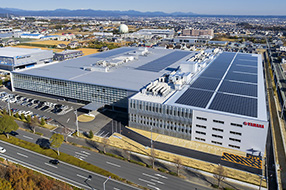 Robotics Operations
FA Section
Sales & Marketing Division
127 Toyooka, Kita-ku, Hamamatsu, Shizuoka 433-8103, Japan
Telephone 81-53-525-8350 /
Facsimile 81-53-525-8378