Single axis robot controller ERCD
Introduces the single-axis robot controller ERCD.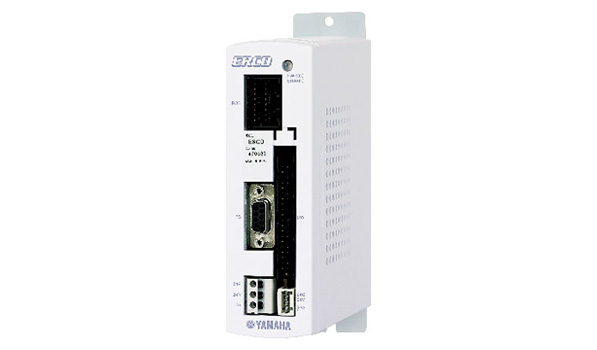 ERCD
Dedicated for T4L / T5L / C4L / C5L / YMS. Pulse train control
Controllable robots :
FLIP-X series T4 / T5 / C4 / C5 / YMS
Operation method :
Program, Point trace, Online command, Pulse string
Points :
1000 points
Input power :
DC24V
Position detection :
Incremental
Feature
014 command formats
Select from 4 command formats including program operation that allows using diverse commands, or point trace operation that works just by specifying a point No., or online commands, and pulse train input.
02Compact design
Along with sophisticated functions, the ERCD also has a compact box shape of W44 × H142 × D117. It is compact, only taking up about 62% of the area used by the prior YAMAHA ERCX model. This allows greater freedom for use of installation space.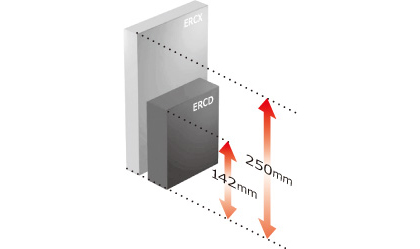 03Diverse input/output functions
The ERCD includes a feedback pulse output function that allows easily controlling the current position from a host control device. Moreover, movement point numbers can be easily output in binary during point trace so operation points are easy to check. Teaching functions can also be added by way of I/O, and there is more freedom in building up the system and it is easier to use. This output is also effective for program and point trace operation, and the number of outputs can be changed as needed by a divider setting.
04Torque restriction control
As the torque restriction can be controlled using the program command, the axis can be stopped with the torque applied. This function is usable for continuous positioning of works of different sizes, press-fitting work and work retaining operation.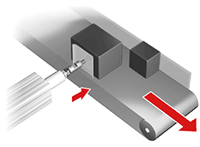 05Zone output function
It is possible to set ON / OFF of the general purpose output between any points by using the parameter setting . Also, the axis posi tion can be judged easily by using an external equipment as positive logic / negative logic settings can be made. Settings are acceptable up to 4 patterns.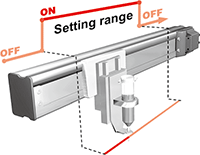 Single axis robot controller ERCD
Related contents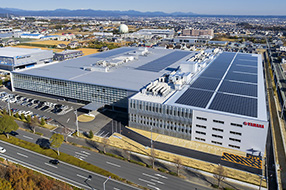 Robotics Operations
Sales & Marketing Section
FA Sales & Marketing Division
127 Toyooka, Kita-ku, Hamamatsu, Shizuoka 433-8103, Japan
Telephone +81-53-525-8350 /
Facsimile +81-53-525-8378