R type Rotation axis model
Introduces the single-axis robot type R, rotation axis model.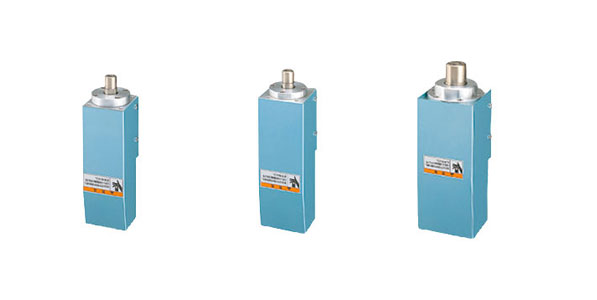 R type
Rotation axis type model
Position repeatability accuracy of +/-30seconds (0.0083°).
The R type can be used as the rotation axis when combined with other robots, or utilized for a wide range of applications such as index tables.
Harmonic drive delivers high-strength and high-accuracy.
Rotation range:
360°
Maximum speed:
360°/sec
Maximum allowable moment inertia:
0.12 to 1.83kgm2
Feature
01Resolver with excellent environment resistance is used for the position detector.
A resolver is used for the position detector. The resolver has a simple and rigid structure without using electronic components and optical elements. Detection problems due to electronic component breakdown, dew condensation on or oil sticking to the disk that may occur in optical encoders do not occur in the resolver. The resolver provides excellent durability. Additionally, as the absolute specifications and incremental specifications use the same mechanical specifications and common controller, desired specifications can be selected only by setting parameters. Furthermore, even when the absolute battery is consumed completely, the robot can still operate as the incremental specifications. So, even if a trouble occurs, the line stop is not needed to ensure the safe production line. Furthermore, the backup circuit has been completely renovated and now has a backup period of one year in the non-energizing state.

02Long service life greatly reduces the maintenance cost.
As the acceleration is determined by the weight parameter, the service life can be assured when the weight and position of center of gravity are known.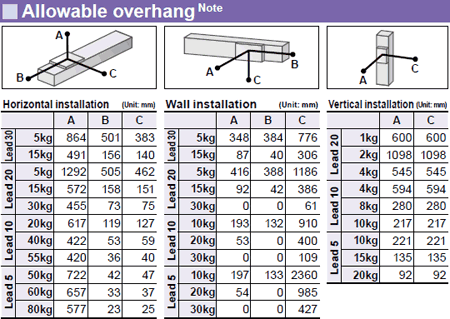 YAMAHA's robot uses high rigidity ball screw or guide, it provides excellent durability. This greatly contributes to reduction of the customer's maintenance cost.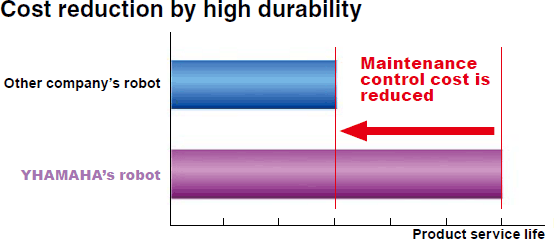 03Controllers suitable for applications are prepared.
In addition to the robot program operation and pulse train control, a positioner that is operated by specifying a point number was added to the product lineup. Additionally, multi specifications that control multiple robots using one controller are also supported. You can select an optimal controller suitable for your application.
*Clicking an image will jump to relevant controller page.
04Various custom specifications are supported.
YAMAHA supports custom orders flexibility to meet the customers' various needs.
| | |
| --- | --- |
| Addition of free slider | Free slider is added. Various applications, such as rigidity increase or use of two heads are supported. |
| Wide slider | To increase the slider rigidity, the standard slider is processed to the wide slider. |
| Specified stroke | A stroke smaller than the minimum stroke may be supported. For details, please consult YAMAHA. |
| Lead beyond catalog | The lead may be changed to that not stated in the catalog. For details, please consult YAMAHA. |
| Origin non-motor specifications | Even when not stated in the catalog, the origin may be changed to the non-motor side. For details, please consult YAMAHA. |
YAMAHA has a wide variety of custom order results other than those shown above. If you have any requirement or request, please feel free to contact YAMAHA.
R type Rotation axis model
Related contents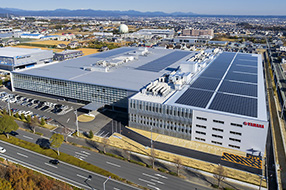 Robotics Operations
Sales & Marketing Section
FA Sales & Marketing Division
127 Toyooka, Kita-ku, Hamamatsu, Shizuoka 433-8103, Japan
Telephone +81-53-525-8350 /
Facsimile +81-53-525-8378