RCXiVY2+ PCVision Feature
PC-based image processing system. Usability and robot affinity that are equivalent to the "RCXiVY2+ system" are achieved by the PC vision.
RCXiVY2+ PCVision
(Compatible with RCX320/RCX340)
PC vision functions are added to the RCX controller.
・When you have a PC and camera, you can perform the recognition test of workpieces.
・"Robot + vision" allows you to perform the pre-verification using the simulator.
・High-pixel camera up to 25 megapixels is supported.
Feature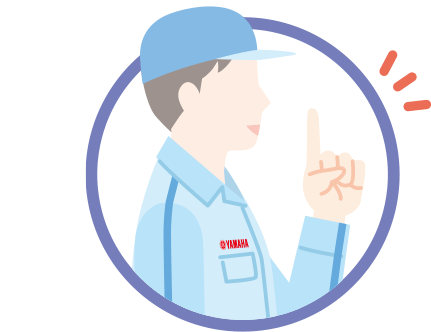 When using the "RCXiVY2+ PCVision" with building it into the equipment
The system can be used for pre-evaluation.
Simply install the "RCXiVY2+ PCVision" software and connect the camera to check the vision system even without an RCX controller.
It is possible to register the component type of the target workpiece, check the detection status, and adjust parameters from the camera connected to the PC or the images stored in the PC.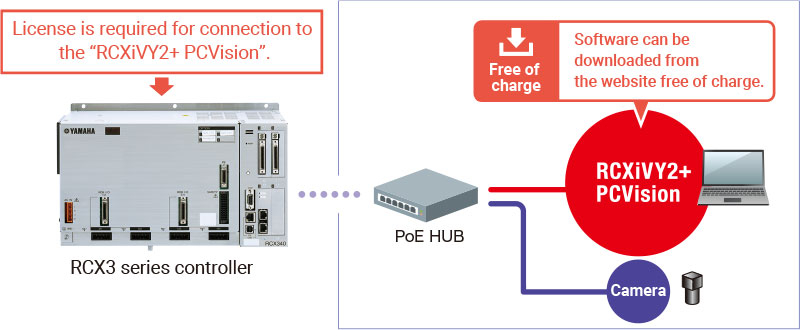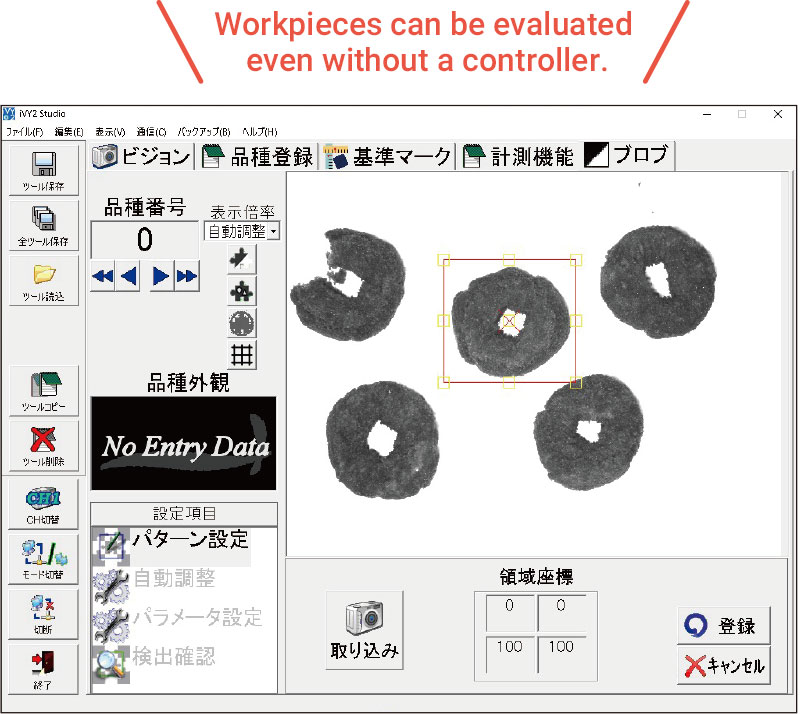 Dummy camera can be set.
By setting a dummy camera, images can be loaded from the specified folder at the time of the image capture command.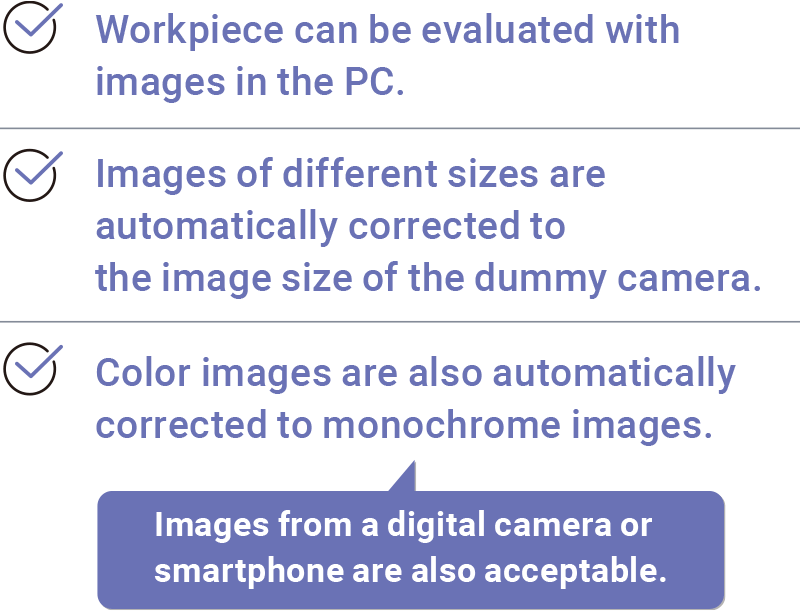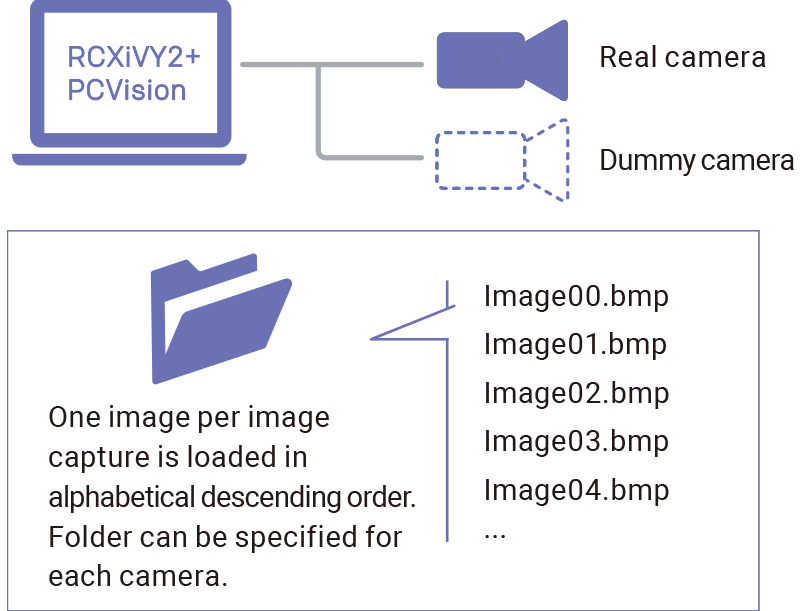 From camera layout examination to operation verification can be performed on the emulator.
Simple equipment layout with RCX-Studio 2020
Camera can be installed in the 3D simulator.
Field of view size and WD can be checked by the combination of camera and lens.
Program simulation with RCX-Studio 2020
Test execution of programs containing vision commands can be performed.
Program debugging and tact measurement can be performed without an actual machine.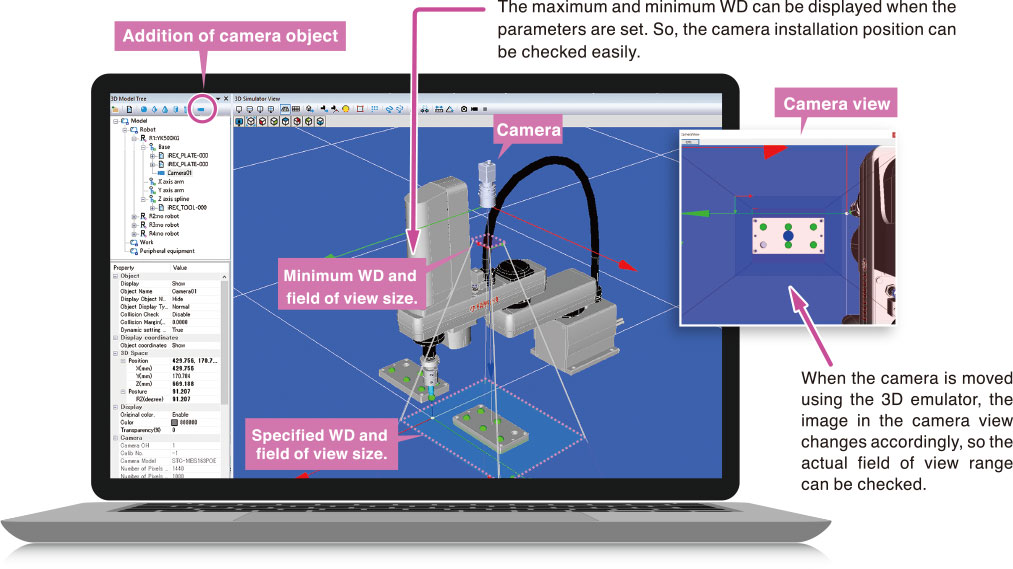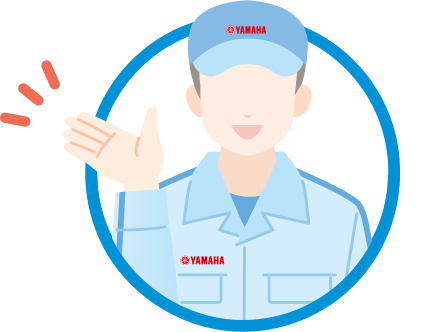 When using the "RCXiVY2+ PCVision" without building it into the equipment
Vision can be built into the PC of the equipment!
In the conventional "RCXiVY2+ System", the dedicated vision unit needs to be built into the robot controller.
In the "RCXiVY2+ PCVision", your PC resources can be utilized for the equipment instead of the dedicated vision unit.
The equipment can be designed at a less expensive price, and the degree of freedom in designing equipment and systems that utilize PCs is expanded.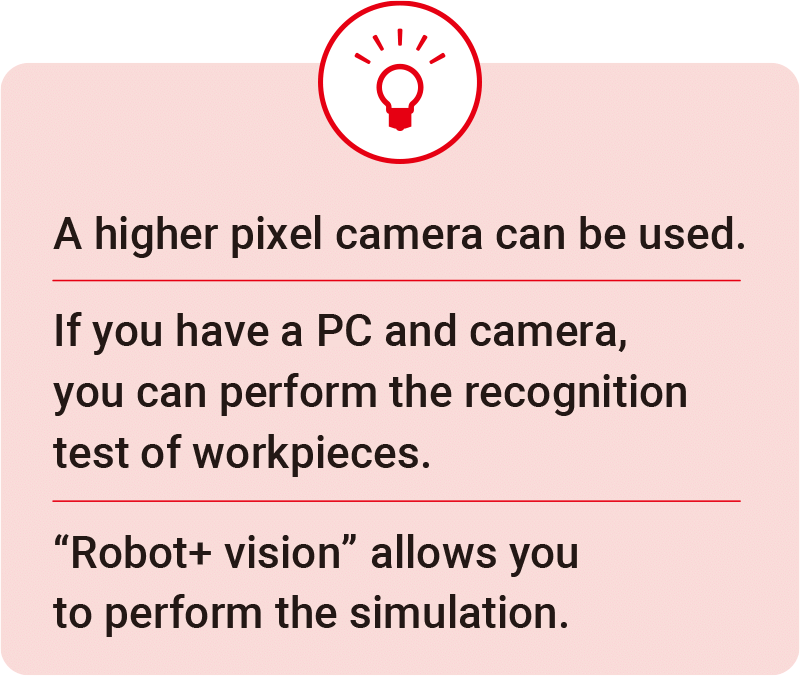 Easy to use
Various cameras are supported.
GigE and USB cameras compatible with the GenICam standards can be used. In addition, a camera with 5 megapixels or more can also supported.
Use of a high-resolution camera makes it possible to perform more accurate detection and expand the field of view.
Usable camera
RCXiVY2+ unit
RCXiVY2+PCVision
OMRON SENTECH
OMRON SENTECH
HIKROBOT
BASLER
Other camera manufacturers


(*Camera needs to be compliant with the GeniCam standards.)

Number of camera pixels
5 megapixels or less
25 megapixels or less
There is a compatibility with the "RCXiVY2+ system".
There is a compatibility with the conventional built-in type "RCXiVY2+ system".
Robot commands, component type data, and calibration are common to the "RCXiVY2 + system".
The "RCXiVY2+ PCVision" can be controlled by conventional robot commands.
[Comparison of "RCXiVY2+ PCVision" and "RCXiVY2+"]
RCXiVY2+ unit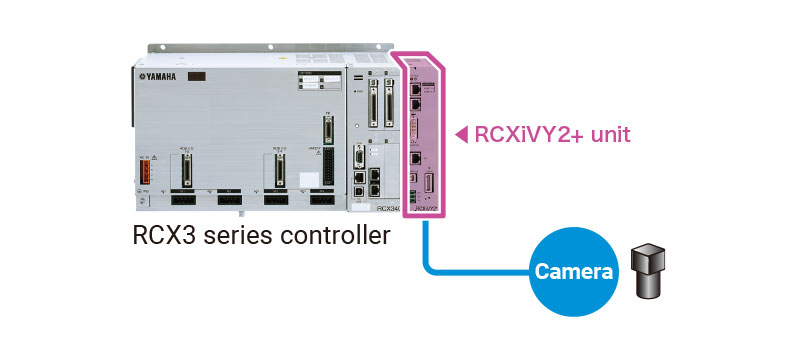 RCXiVY2+PCVision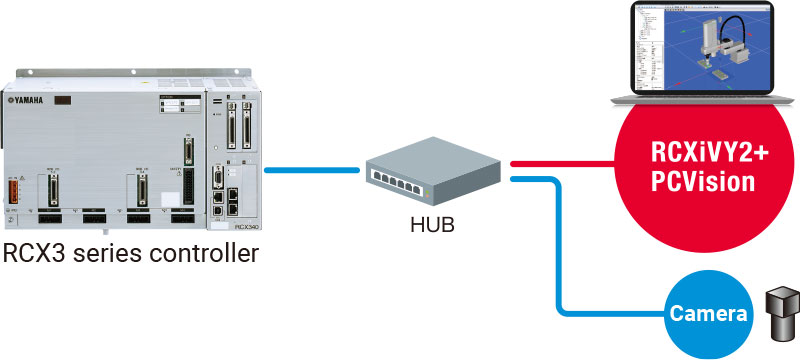 RCXiVY2+ PCVision Feature
Related contents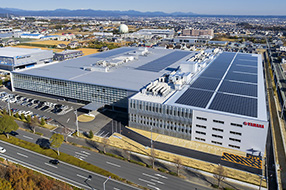 Robotics Operations
Sales & Marketing Section
FA Sales & Marketing Division
127 Toyooka, Kita-ku, Hamamatsu, Shizuoka 433-8103, Japan
Telephone +81-53-525-8350 /
Facsimile +81-53-525-8378