Reduce setup time by 80%. Why does it take surprisingly short time to build up a robot vision system?
We interviewed the customers who had in fact installed YAMAHA robots. You can find tips that may provide solutions to your problem.
Electronics devices manufacturer, Firm E Production engineering department
Firm E manufactures car-mounted electronics devices. The firm was expanding its business, riding on the booming tide of automobile industries.
Issues
Keys to the issue
Establishing an interlock between a vision system and robots takes man-hours.
Capable engineers are in short supply.
A new system might leave maintenance issues.
Improving the production efficiency is an absolute must. But we are unable to spare time for startup ...
Firm E launched task improvements throughout the firm to further improve productivity. Since the production engineering department was responsible for increasing the production, they were considering replacing the manufacturing equipment.
Introducing a robot vision system was among others as an effective means to increase production. Some persons in charge of system control, however, were a little reluctant to introduce a robot vision system.
"When starting up a vision system before, it took a lot more time than we had expected. It was a bitter memory that the commercial production delayed. We do not want to go through such an experience over again", recalled Mr. U, then manager of the project.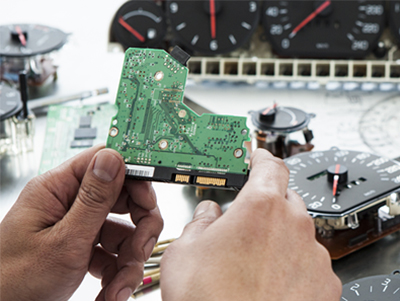 Building up a robot vision system requires technological power and knowledge such as calibration, registration of workpiece data, and communications setup among the devices. However, the engineer well-versed on vision systems was then working overseas with no such resources left in-house. On top of that, since the manufacturing schedule for a next product had been all set in the plan, we by all means had to get it done in a short period of time.
Support from manufacturer in an emergency – The desire from maintenance personnel
Upon selecting components and devices, the maintenance personnel confessed this. "It is hard to single out a cause of problem with a vision system malfunction. Nobody knows what is to blame – vision devices, robots or some other things. It is difficult to call for support from a system manufacturer at the site if we cannot clearly point out the cause of the problem. As a result, restoration takes a great deal of time. What should we do with this?"
There were a lot of problems to solve. However, we could not fall behind our competitors when our business was booming now. Introduce a vision system at an early stage and start commercial operation any time soon. This was what we had to do.
Solution
Points to solution
Decrease the setup man-hours by up to 80%.
The operation is simple and does not require special knowledge.
A system supplier has to support both robots and a vision system.
The compatibility among system products turned out to be important. A dedicated system provides a solution!
Mr. U watched the demonstration of the YAMAHA's robots at an exhibition center where he visited for collecting information. "While the robot motion interested me of course, the word [vision system dedicated to robots] drew my attention more." (Mr. U)
Mr. U spoke to a YAMAHA representative on the spot. "The [iVY2] made by YAMAHA is a vision system dedicated to robots. It is certainly well compatible with other devices while offering excellent operability. YAMAHA takes all responsibility for support. You definitely know who you have to speak to in times of trouble." That was the reply from the representative.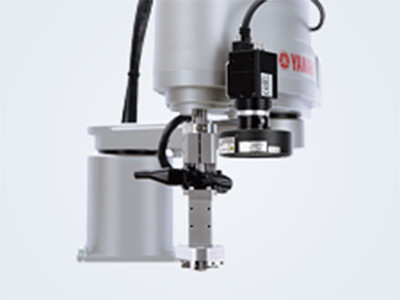 Reduce the setup time by 80%! A short time setup that defies the conventional wisdom is possible.
Mr. U contacted a sales representative later to collect details.
The YAMAHA's "iVY2" is excellently operable for such operations as calibration and workpiece registration. It is designed so that a person with little experience can simply build up a high precision system. The sales representative also showed a case example that YAMAHA's system shortened a set up time by 80% compared with a general vision system. This really surprised Mr. U.
Following his intuition that "this should definitely shorten startup time significantly", he decided to deal with YAMAHA on the spot.
Mr. U recalled the event as follows.
"YAMAHA's support system covered a lot of things, including a concrete planning and proposal, conducting workpiece evaluation before introducing a system, and providing robot training along with the actual purposes. This made me feel confident and relaxed. The setup was really simple so that I had to change my previous way of thinking. I was greatly satisfied because the new system considerably reduced the equipment startup schedule. In addition, even if we experience a problem whose cause we don't know, call up YAMAHA is all we have to do. This gives me a really big comfort and peace of mind that makes me sit back and relax." (Mr. U)
Because of the improved efficiency by replacing the production equipment, Firm U made further business achievements.
Here's a solution that gets rid of this issue.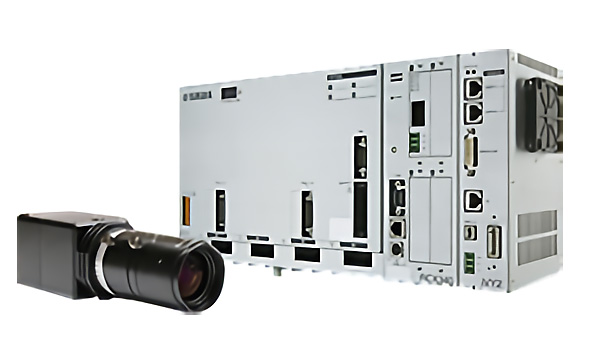 iVY2 SYSTEM
The "iVY2 SYSTEM" is a vision system integrated in a robot that the ROBOT manufacture YAMAHA can produce. Only a robot program can totally control such devices as robots, cameras, lighting devices, and grippers. You can simply build up a robot vision system.
Related Case Studies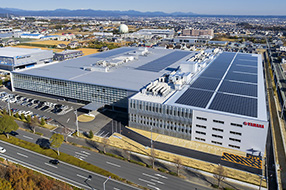 Robotics Operations
Sales & Marketing Section
FA Sales & Marketing Division
127 Toyooka, Kita-ku, Hamamatsu, Shizuoka 433-8103, Japan
Telephone +81-53-525-8350 /
Facsimile +81-53-525-8378