Linear Conveyor Module LCMR200 Realization of productivity improvement
Yamaha's answer to Next Generation of Production Line design
Versatile and value added transport between work process.
Improve cycle time and reduce line floor space. Increase productivity and cost performance.
01Process sharing
[Direct drive] [Slider backward travel]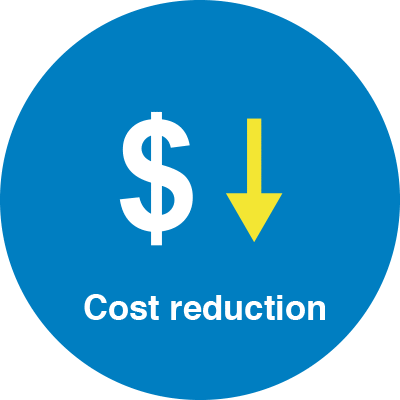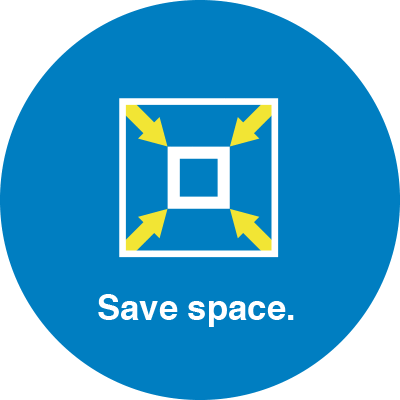 ● Carriage is bi-directional and one work station can perform more than one task. Saving total line cost and floor space.
● High speed bi-directional move and simultaneous independent operation of multiple carriages.

02Variable speed control between work stations.
[Direct drive] [Narrow pitch operation]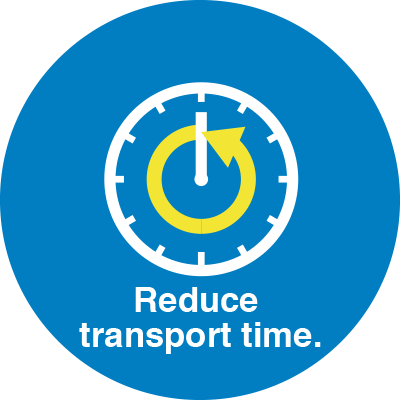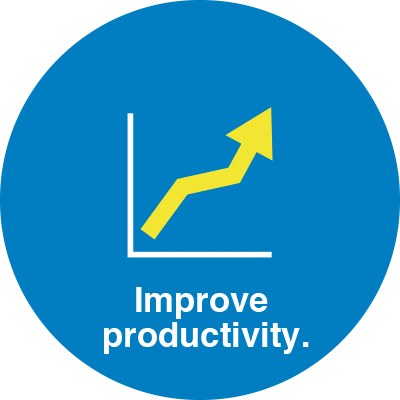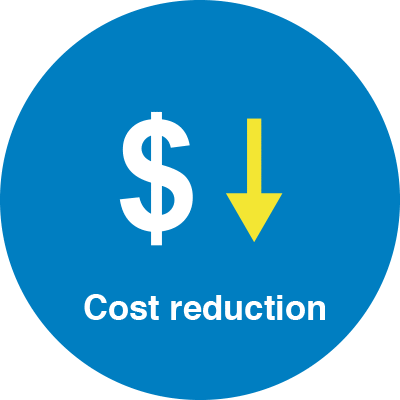 ● Servo controlled direct drive eliminates mechanical stoppers and position sensors.
● Simple position setting by entering point data in a program.
● Flexibility in setup for production lot change
● Saving flow time by narrow pitch incremental move and high speed move.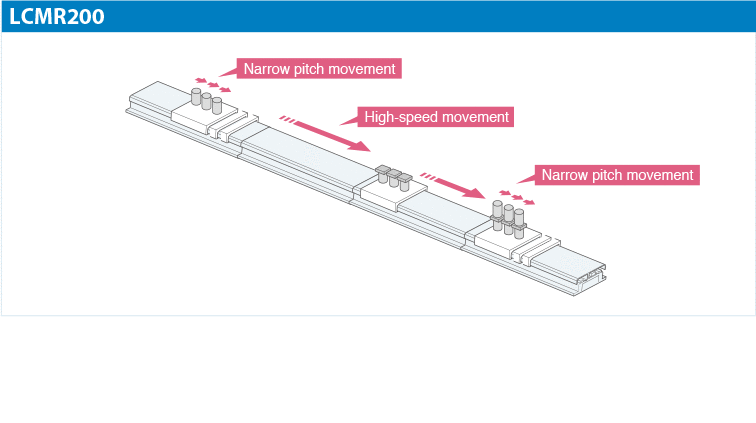 03Assembly can be done while parts are on conveyor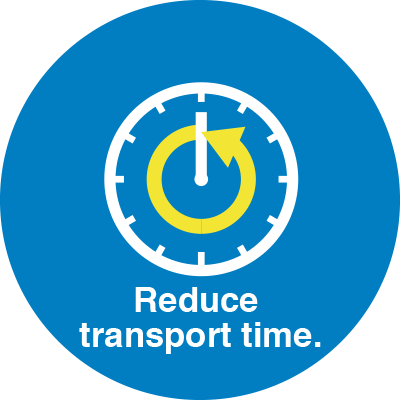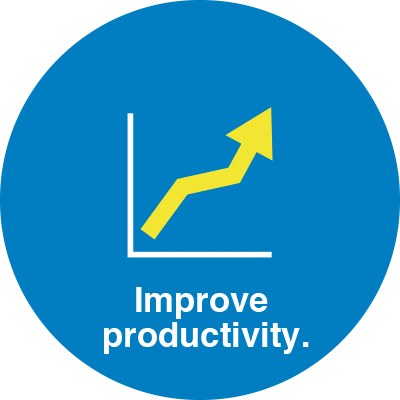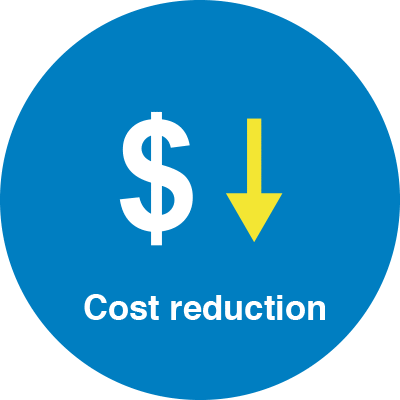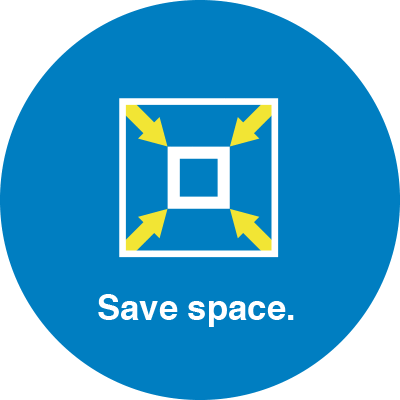 ● The highly rigid guide enables assembly and processing on the transport line.
● No need to reposition parts to/from conveyor. Floor line space is reduced substantially.

04Easily serviceability = Easy troubleshooting
● Covered structure of module keeps internal mechanism free from foreign objects
● The environment-resistant magnetic sensor is resilient to contamination.
● Easy positioning with no precision setting.
● Non-contact motor and linear scale design eliminates mechanical wearing
● Low particle generation (only mechanical contact is guide rail)
● Standardized components reduce spare parts SKU.
● Parts can be replaced easily.
● Operation can be restored just by replacing the slider or linear module, and the manufacturing line down time can be kept to a minimum.
Linear Conveyor Module LCMR200
Related contents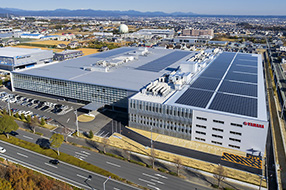 Robotics Operations
Sales & Marketing Section
FA Sales & Marketing Division
127 Toyooka, Kita-ku, Hamamatsu, Shizuoka 433-8103, Japan
Telephone +81-53-525-8350 /
Facsimile +81-53-525-8378