Manufacturing Expo Exhibition
Realize productivity improvement of production lines

A full lineup of Yamaha robots that provides various industrial robots necessary for automation production lines ranging from conveyor robots to single axis robots, SCARA robots, vertical articulated robots, and vision systems.
By providing the best solution to a variety of automations, we realize productivity improvement of production lines.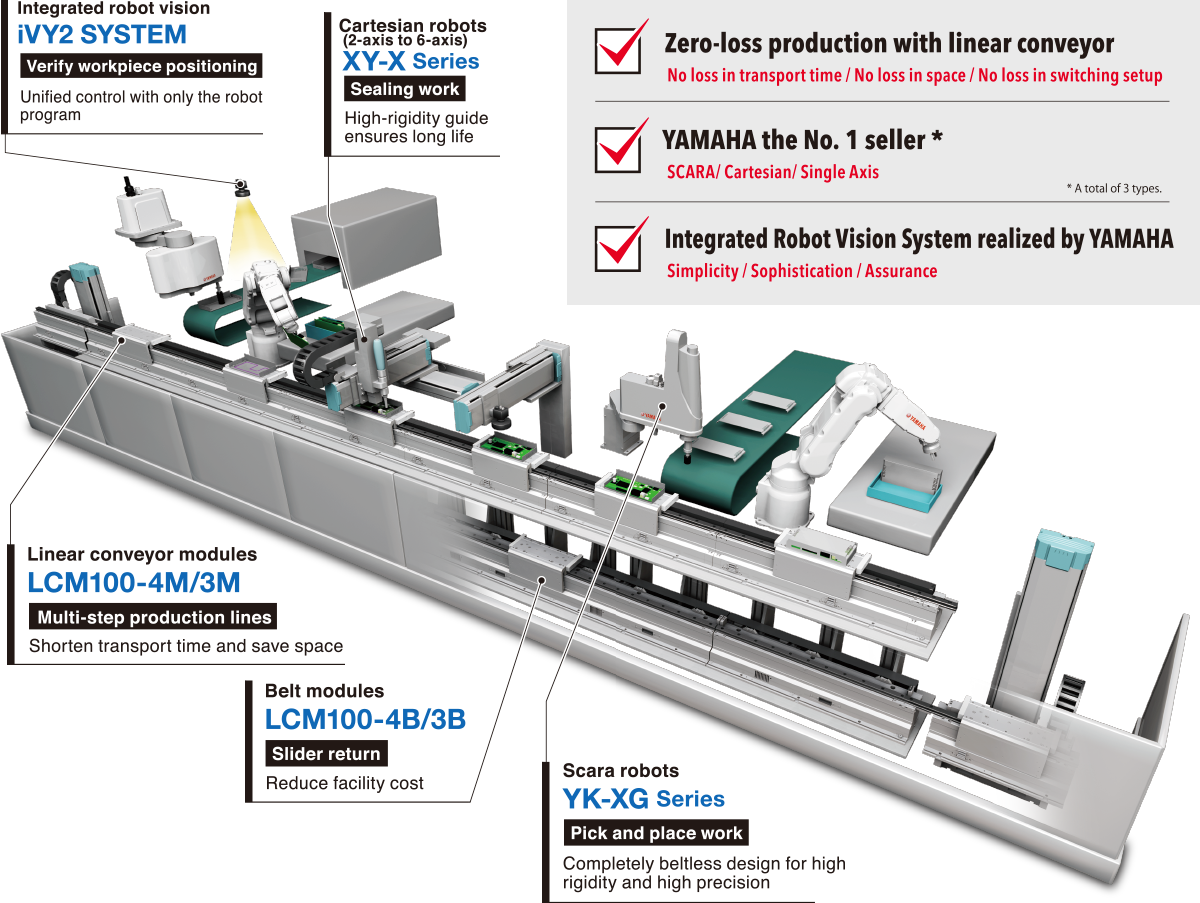 2019 Welcome to YAMAHA MOTOR's Booth
Exhibition date

June 19 - 22, 2019

Show hours

10:00-18:00

Venue

BITEC
Bangkok International Trade & Exhibition Centre
88 Debaratna Road (Km.1), Bangna Tai,
Bang Na, Bangkok 10260, Thailand


Booth No. 0 A27

Attender

HAMASHO CORPORATION (THAILAND) LTD.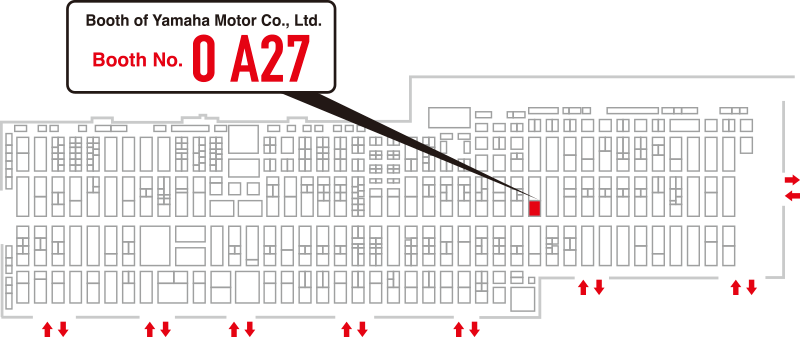 Speaker assembly demo with the linear conveyor robot LCM100
Linear Conveyor Module LCM100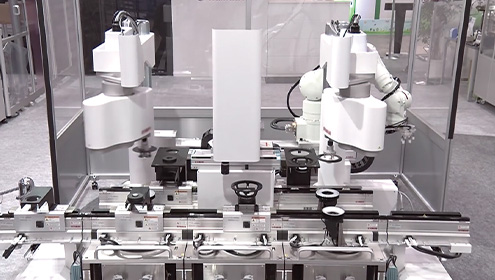 ■New generation transfer system
■Improve productivity
■Realized flexible conveyor
Since a work can be directly assembled by conveying on the slider in high speed, the conveying time can be significantly reduced and productivity can be improved.
Also, through the linear motor control, change of stopping position and identical work process can be standardized, and a high freedom production line design can be performed.
YK400XR + iVY2 Tracking Demo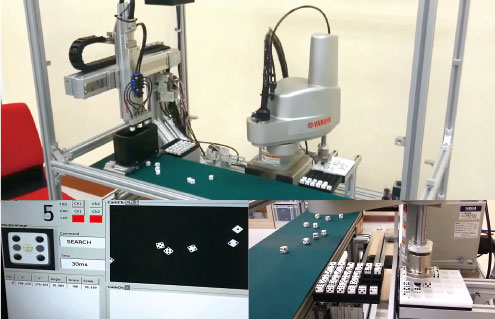 ■Plug and Play
■Efficiency improvement
■Operated from the touch screen
This Machine will contribute to a significant your production line efficiency improvement. Robot, Camera and Lighting, with Conveyer Tracking all module control by only one controller and realize the process between the shuttle operation with Auto sorting machine and operate by touch screen.
• Integrated Robot Vision System with "plug-and-play" simplicity
• The machine can be operated from the touch screen. (Beijer)
• The PC can select screen of each machine for show real time process on a monitor.
Non Stop Screw Tighten
[ YAMAHA ROBOT + Vessel Screw Driver]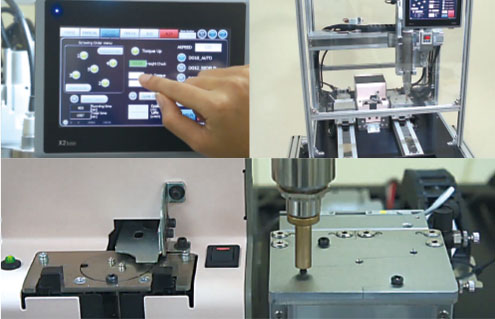 ■Non Stop Screw Tighten
■Improve productivity
■Quality control by robot controller
It is the screw tightening application controlled by only YAMAHA RCX340 controller with Beijer HMI.
Dual lane layout enable Non Stop operation by eliminating exchange time of workpiece.
Having flexibility in screwing position and its order, a certain tightening quality check is possible, because both push torque and tool height by a robot can be controlled in addition to tightening torque.
One-stop robot system solution
■"ONE-STOP" module machine
■Provide economical stand alone machine
■PLC Less robot system solution
This concept model allows customers to easily manufacture stand-alone machines using robots.
As robot, touch screen (Beijer), and aluminum frame (NIC) integrated products are provided at less expensive price, the customers can focus on developing applications.
The robot controller can perform the collective management of overall machine controls without using any PLC.
Contact information for inquiries: HAMASHO CORPORATION (THAILAND) LTD.
Thai : sales@hamasho.co.th 
Japanese : jp@hamasho.co.th
Vertical Screw pump dispensing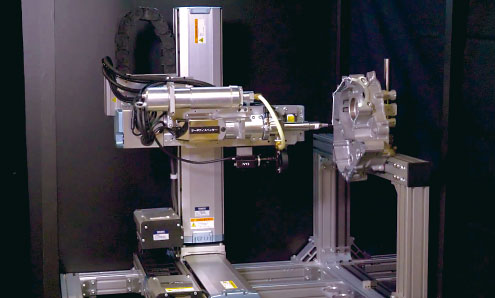 ■Vertical dispensing
■Stable dispensing by vison and laser sensor
■Unnecessary high accuracy "jig"
A dispenser nozzle is attached to the Cartesian robot (SXYX) to make the sealing process automated.
Even when the workpiece deviates from its original position, the vision system "iVY2" and laser sensor detects the deviation, inclination and offset check for stable dispensing process.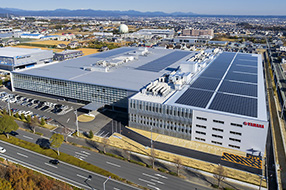 Robotics Operations
Sales & Marketing Section
FA Sales & Marketing Division
127 Toyooka, Kita-ku, Hamamatsu, Shizuoka 433-8103, Japan
Telephone +81-53-525-8350 /
Facsimile +81-53-525-8378