Hannover Messe Exhibition
Abundant Robot Line-up Provides Optimal Solutions for Diverse Automation

A full lineup of Yamaha robots that provides various industrial robots necessary for automation production lines ranging from conveyor robots to single axis robots, SCARA robots, vertical articulated robots, and vision systems.
By providing the best solution to a variety of automations, we realize productivity improvement of production lines.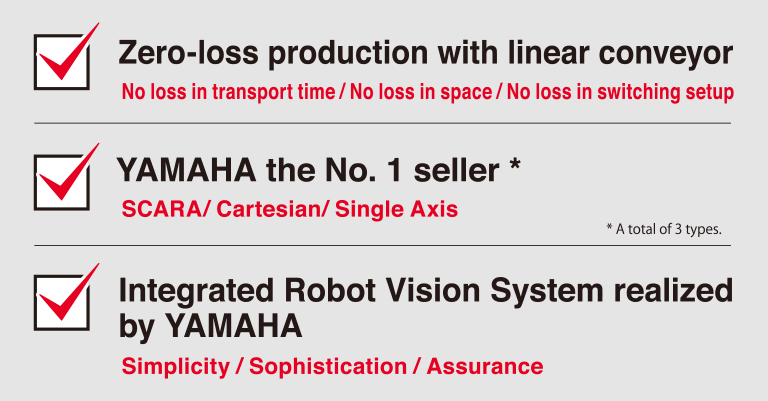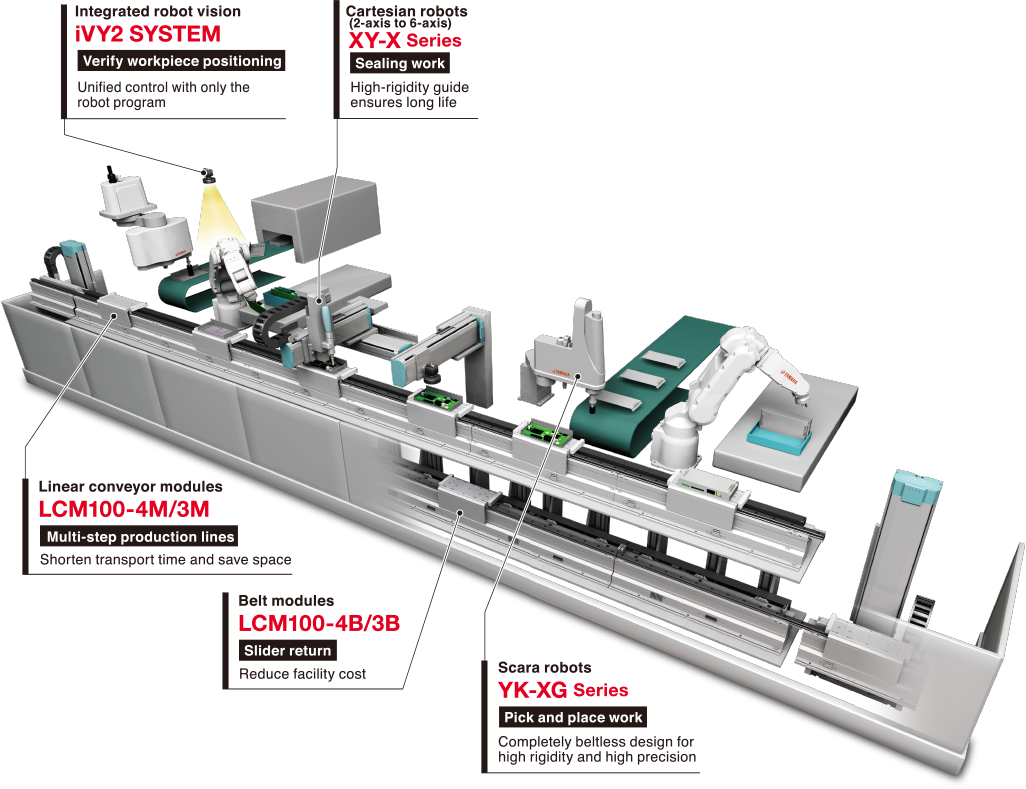 Automobile parts sealing demo
SCARA robot × Cartesian robot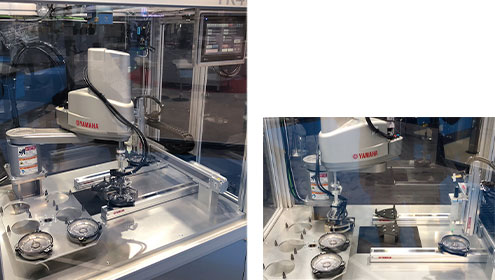 A cycle time of application process can be significantly reduced with SCARA robot YK400XR in its outstanding 0.45 seconds of standard cycle time, and a Cartesian robot assembled on a dual lane.
For the work on two lanes of a Cartesian robot, one performs application, and the other performs switching with a SCARA robot. This enables to increase the operation rate of the dispenser and significantly improve the productivity.

Speaker assembly demo with the linear conveyor robot LCM100
Linear Conveyor Module LCM100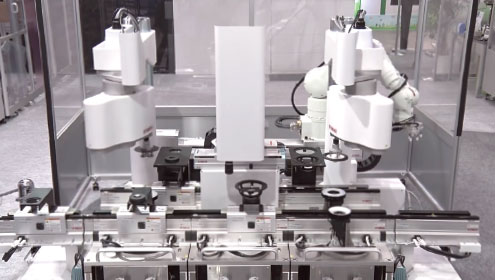 Since a work can be directly assembled by conveying on the slider in high speed, the conveying time can be significantly reduced and productivity can be improved.
Also, through the linear motor control, change of stopping position and identical work process can be standardized, and a high freedom production line design can be performed.
On the fly function
(Non-stop recognition camera)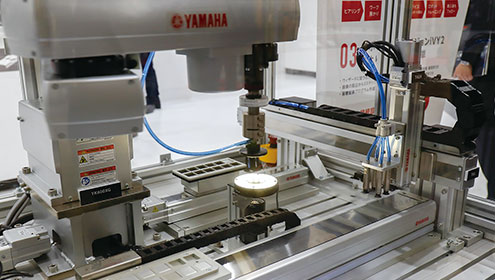 Let us introduce a function to reduce pick & place tact time that accompanies position correction after work handling. With Yamaha multiple axes controller RCX340, recognition, correction, and loading on a work can be conducted without stopping robot operation.
This enables to significantly improve throughput.
Robonity series
Motor-less single axis actuator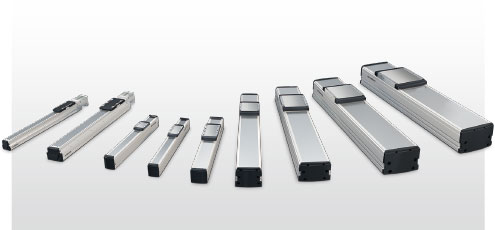 By utilizing the knowhow we engaged in development and manufacturing of single axis robots for many years, a motor-less single axis robot is newly added to our lineup.
In addition to high rigidity, high precision, and compactness, it supports overwhelming lead variation and long stroke with 1450 mm at maximum, which can be used for a wide range of applications.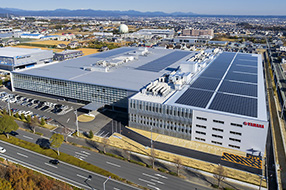 Robotics Operations
Sales & Marketing Section
FA Sales & Marketing Division
127 Toyooka, Kita-ku, Hamamatsu, Shizuoka 433-8103, Japan
Telephone +81-53-525-8350 /
Facsimile +81-53-525-8378