Super High Efficiency Dual Lane Modular YRM20DL Feature
The 1 head solution has reached an ultimate stage. A dual-lane surface mounter delivering great productivity, flexibility and ability to take on PCB.
1 head solution provides broad-range production capability
Super high-speed rotary RM head achieves 120,000CPH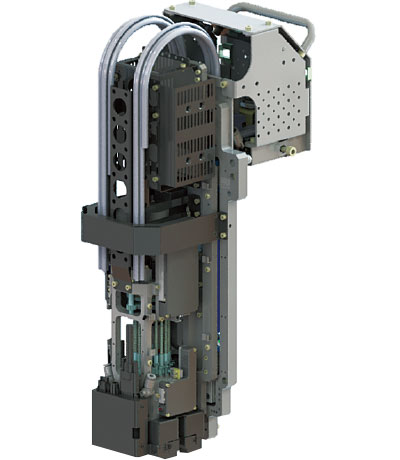 Rotary head boosts component mountability of tiny components. This maintains high speed production since head replacements are no longer needed. This is technology that helps carry on the 1 head solution concept. This head can handle components ranging from super-tiny 0201mm components on up to medium-sized odd-shaped components of 12 x 12mm dimensions with heights of 6.5mm
High-speed multi-purpose in-line HM head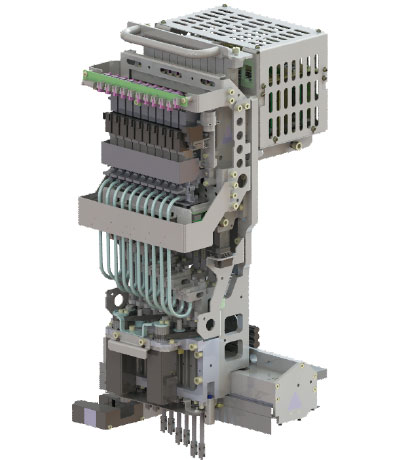 The flexible "all-around" head not only has high-speed, but also has the versatility essential for mounting super-tiny 0201mm components all the way up to large-size components of 55 x 100mm and heights up to 15mm.
Odd-shaped components capable in-line FM head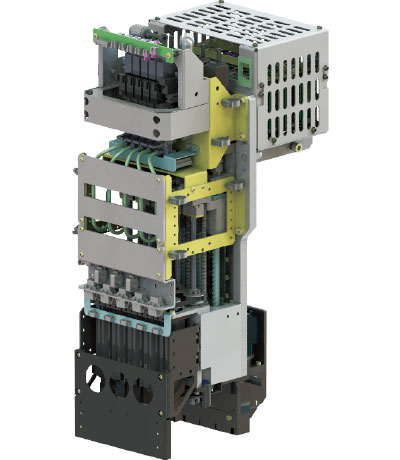 The ultra-wide-range head fully handles components ranging from super-tiny 03015mm chips on up to ultra-large components of 55 x 100mm and heights of 30mm. Force control is also available.
RM head / HM head / FM head

Solution for variable-mix, variable volume production
Takes on various types of production with super high efficiency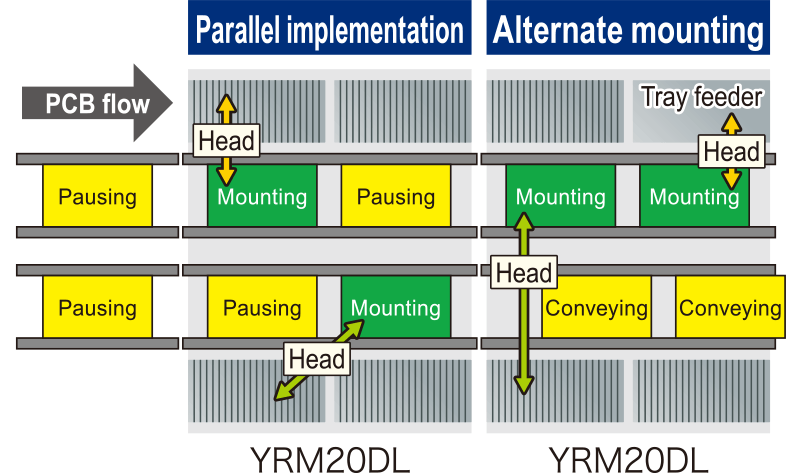 Ensures super high efficiency for production of various types, by combining parallel mounting and alternate mounting, and 4-stage mounting with the newly developed dual-lane conveyor. Achieves high productivity even when production type varies by lane.
W330mm Dual lane
Produces L-size PCB of up to L810×W330mm in Dual-lane. Can increase PCBs to be picked up and carriers transported, raising production efficiency.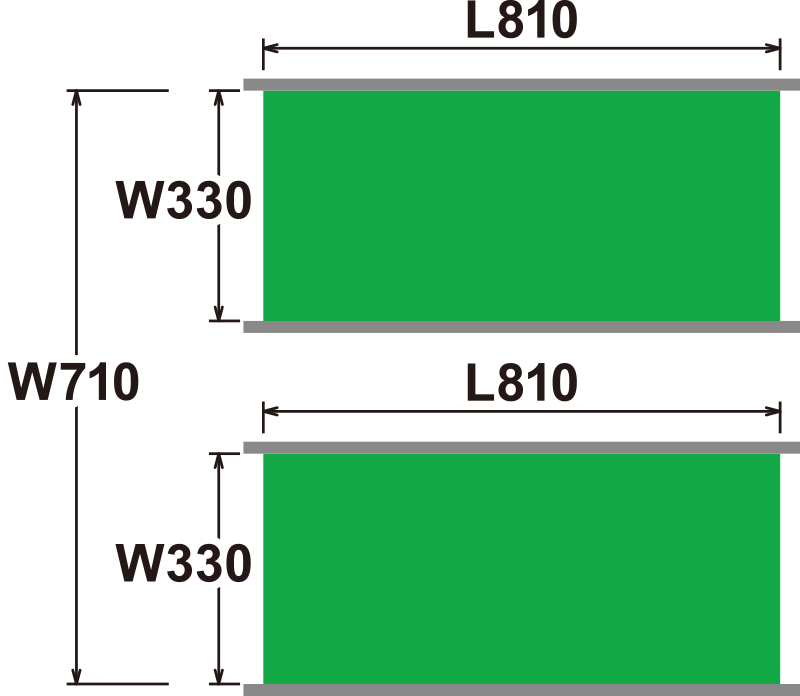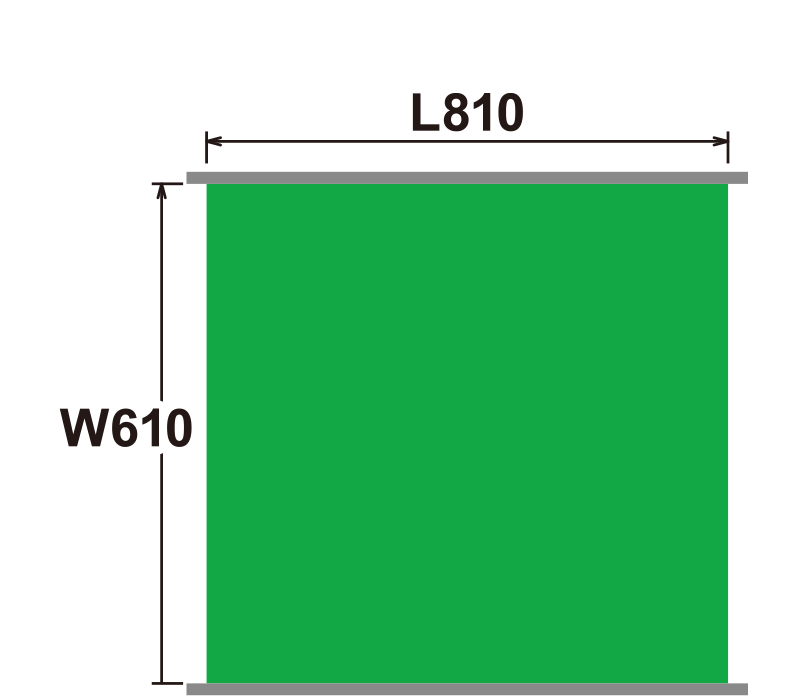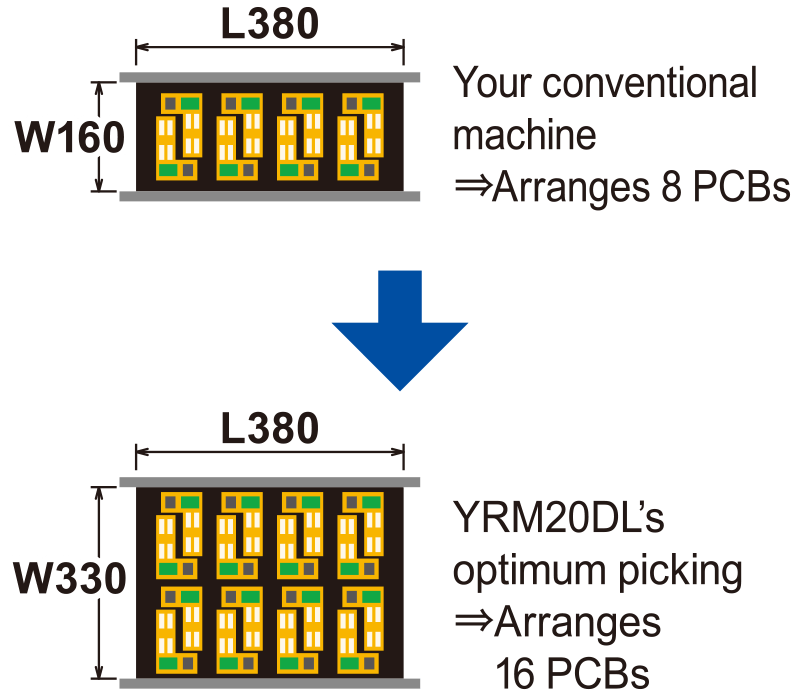 Automatic push-up pin exchange system Included in the automotive PKG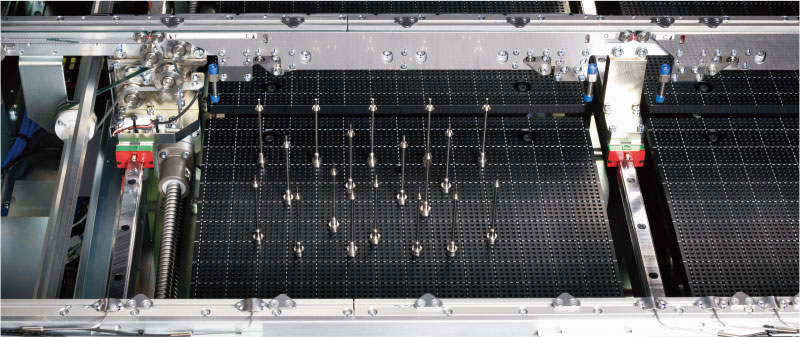 This automatically positions the pushup pins. Using along with the automatic program change over function drastically reduces the workload during production changeovers.
Auto nozzle station Included in the automotive PKG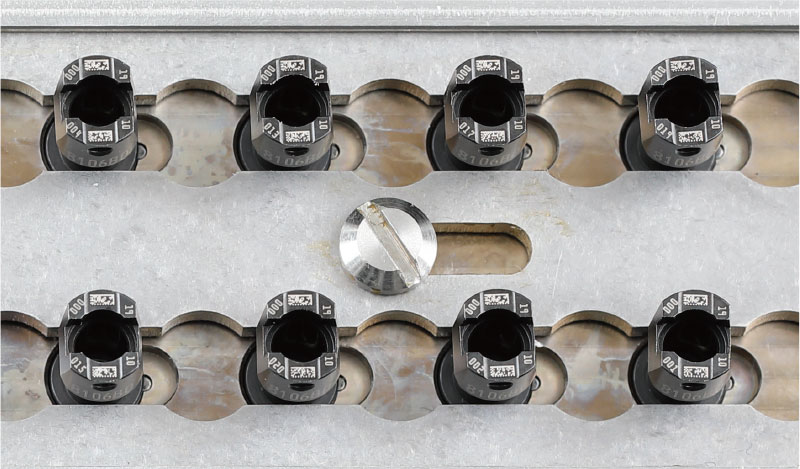 The nozzle is automatically exchanged for efficient production. The nozzle holder can be exchanged with a single touch which makes setup and maintenance easy.
High accuracy mounting and steady production of micro components
High accuracy mounting level of ±15μm (Cpk≧1.0)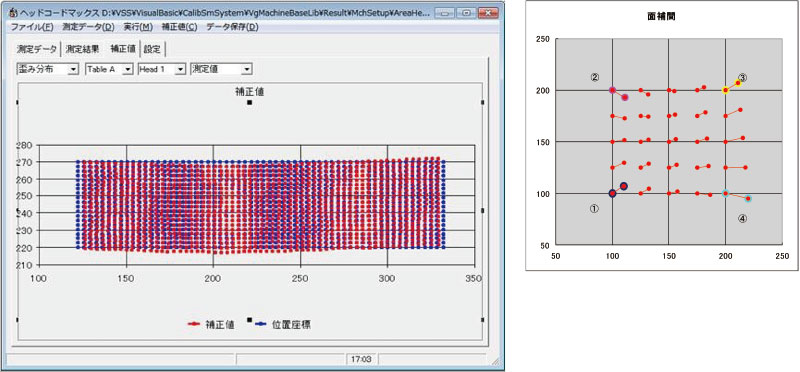 Machine vibration controlled with a very stiff base, etc., and adjustment accuracy improved with Coord MACS, achieving a high accuracy mounting level of ±15μm.
Low-impact mounting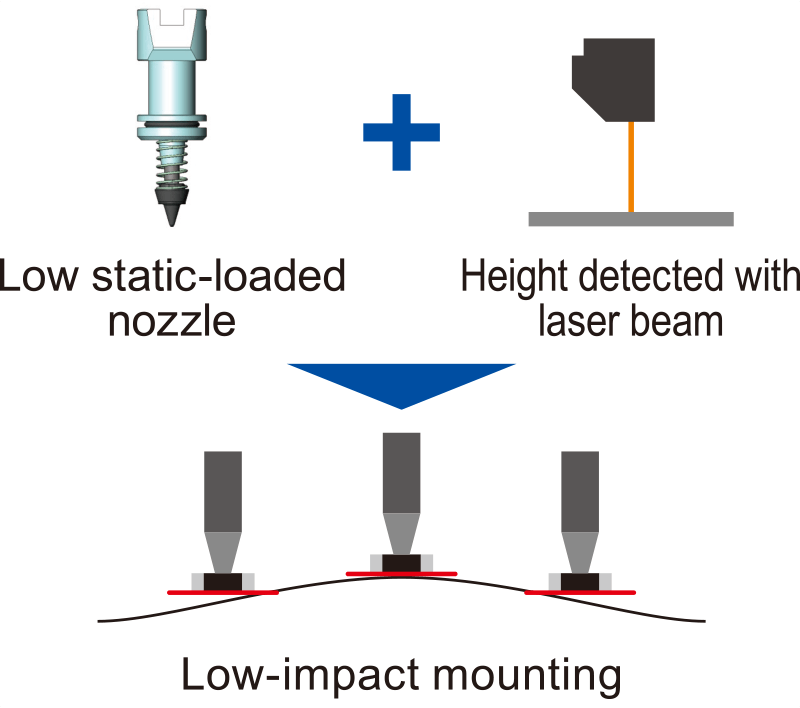 Relative height of the mounting surface and component bottom controlled by measuring PCB height to control mounting height, which minimizes impact on micro components together with a low static-loaded nozzle.
Steady pick-up and mounting
Multiple Accuracy Compensation System "MACS" realises stable pick-up and mounting by recognizing correction marks in the machine during production.

High-efficiency production with various features
Non-stop tray feeder eATS30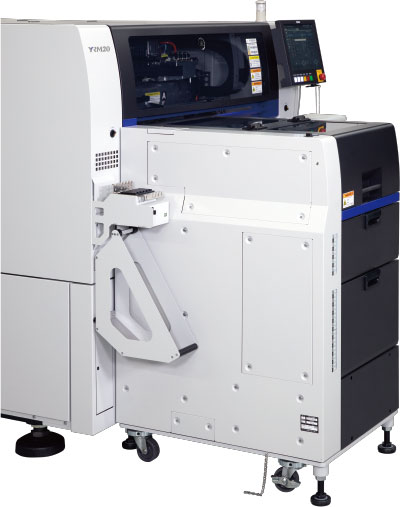 High-capacity tray feeder that can store up to 30 pallets. Provides a non-stop supply of tray components, achieving non-stop production. The lineup also includes a 10-stage tray component feeder "cATS10R" as well, with excellent space savings and cost performance.
Nozzle and feeder maintenance warnings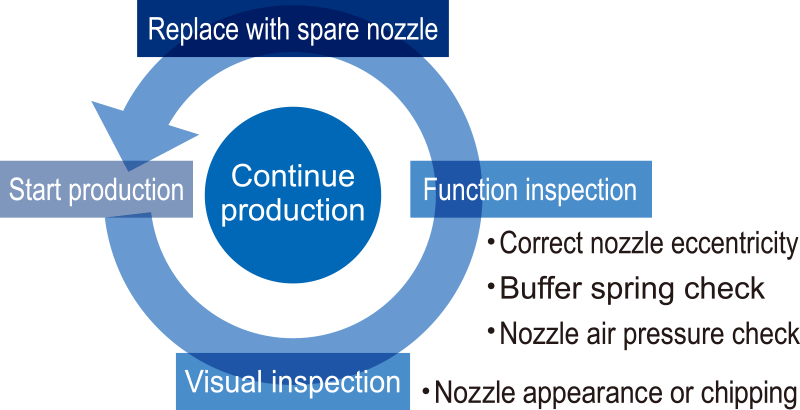 Self-diagnosis and self-recovery functions continuously maintain nozzles and feeders in a clean state for continuous high-quality production.
Auto loading feeder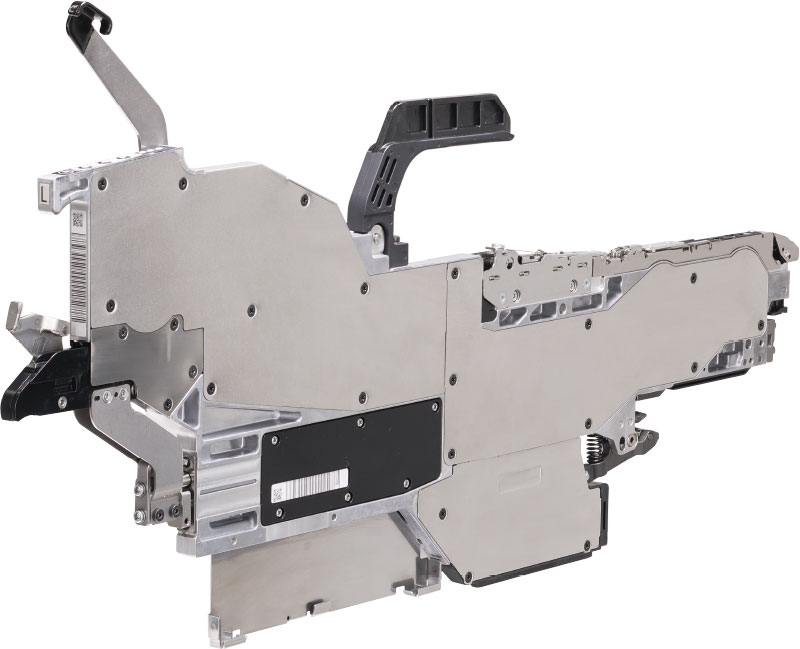 A simple task of cutting and inserting a tape reduces the load in the component supply work. Setting two reels makes it possible to level off the component supply timing, minimizing the risk of line stoppage due to failure of component supply.
Vision system further enhancing component mounting quality
The side-view camera improves quality for mounting of tiny components. Coplanarity checker can also be installed as an option. All Image Tracer Plus (option) saves every component recognition image, providing strong support for analysis of the mounting quality.