Function and Feature
YAMAHA's original 3S head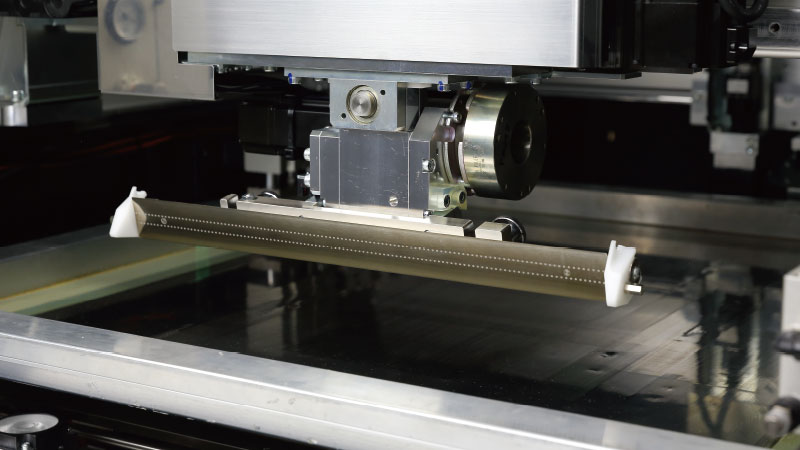 Built-in Features from High-end Machine Models Deliver High Print Accuracy and Quality!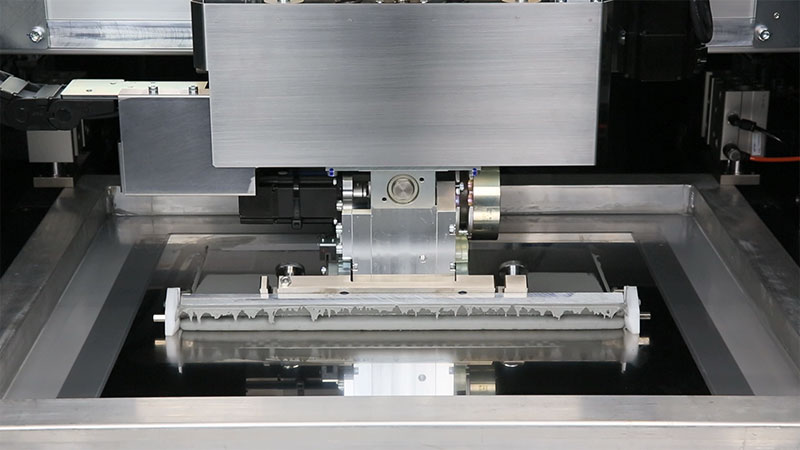 Stencil vacuum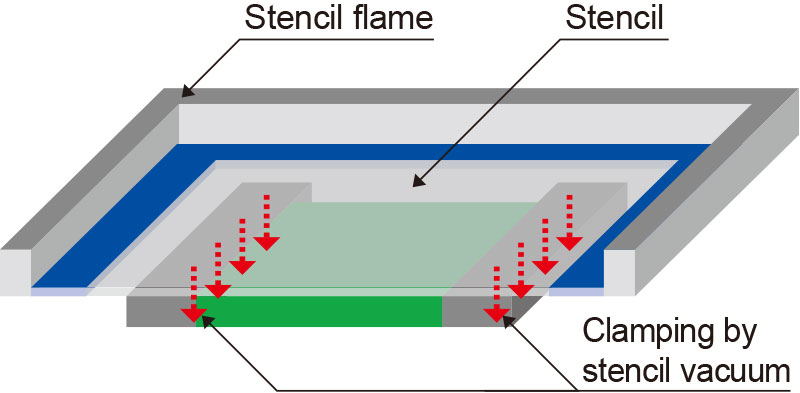 Solder remaining quantity detection function (Option)

Recommend for Such Production Site
For customers requiring high print quality and user-friendly operation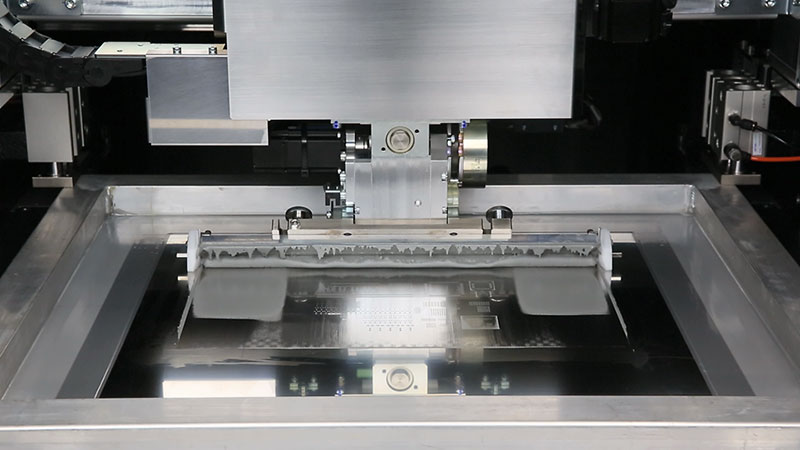 Loaded with various functions to ensure user-friendly operation and stable printing quality.
The original 3S head allows it to handle a broad range of PCB and solder paste types
Attack angle is variable so a wider range of print conditions are available and a flexible response can be made to every production need with the adjustable attack angle function. It meets all kinds of printing conditions for all types of production tasks.
The single squeegee uses less solder paste and stencil cleaning time is short.
Stencil pickup and attach function with stencil vacuum achieves high accuracy printing and stable print quality.
The PCB and stencil adhere tightly together during printing to prevents print deviations due to stencil warping.
Stabilizes and improves print quality with micro-aperture stencils
Minimizes variations in squeegee back-and forth path to achieve high printing quality
Graphic alignment function allows easily checking and adjusting print position alignment with no special skills needed
Composite image of PCB and stencil appears on the screen to support position alignment
Even a beginner can easily do print positioning and adjustment. This achieves high-accuracy printing possible without needing special skills.
Our 2D inspection function prevents defect products from reaching the customer
Using a dedicated camera and lighting projection achieves high-speed inspection functions just as good as solder paste inspectors (SPI)
Auto feedback function prevents blurring from overlapping printing and does auto-cleaning when bleed defects occur