Function and Feature
YAMAHA's original 3S head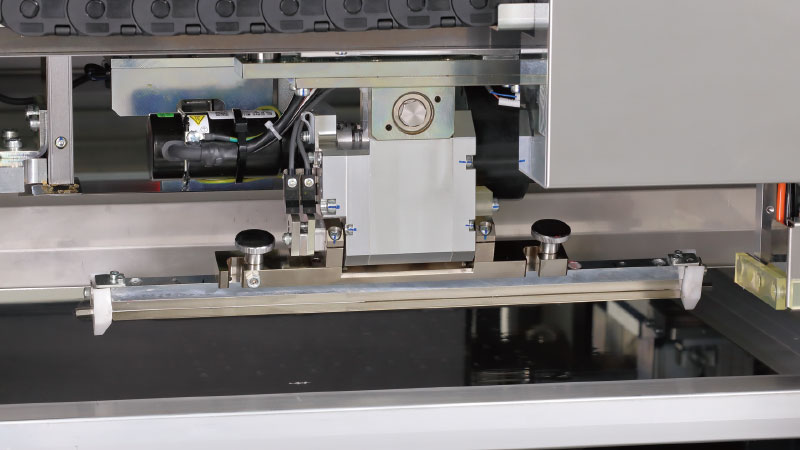 Supports fully autonomous stencil exchange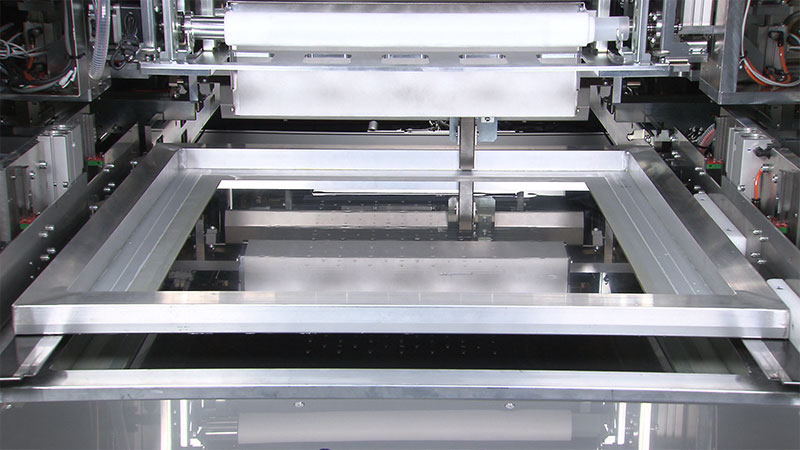 Ultra Fast Cycle Time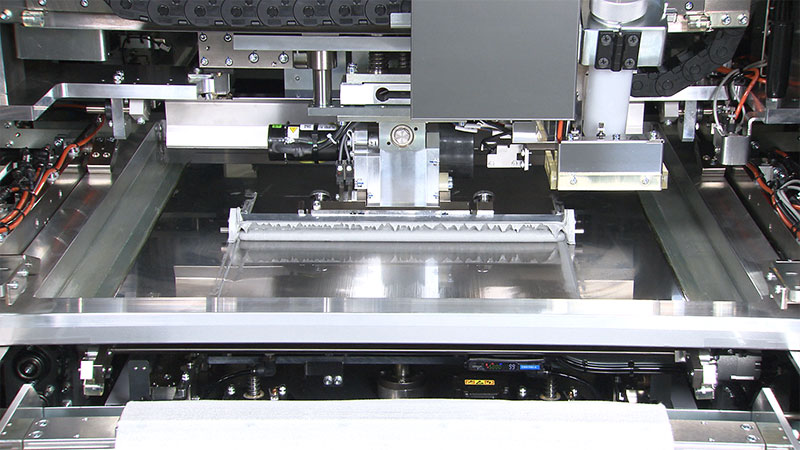 Supports extra-large boards & large-size stencils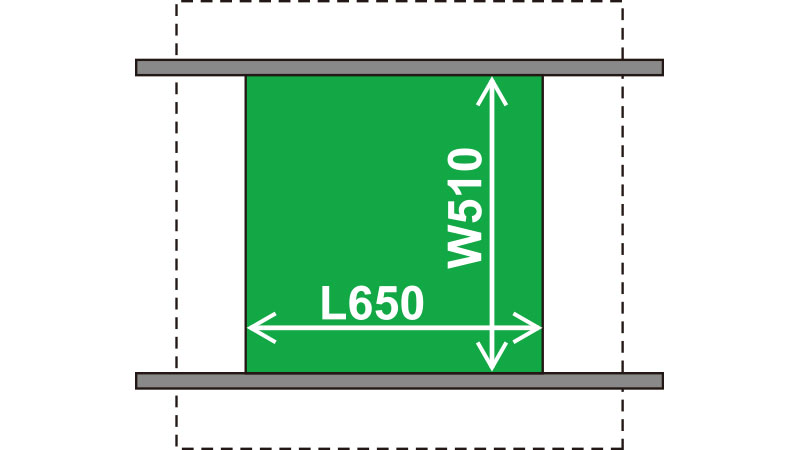 Recommend for Such Production Site
For customers doing multi-product production with many setups and changeovers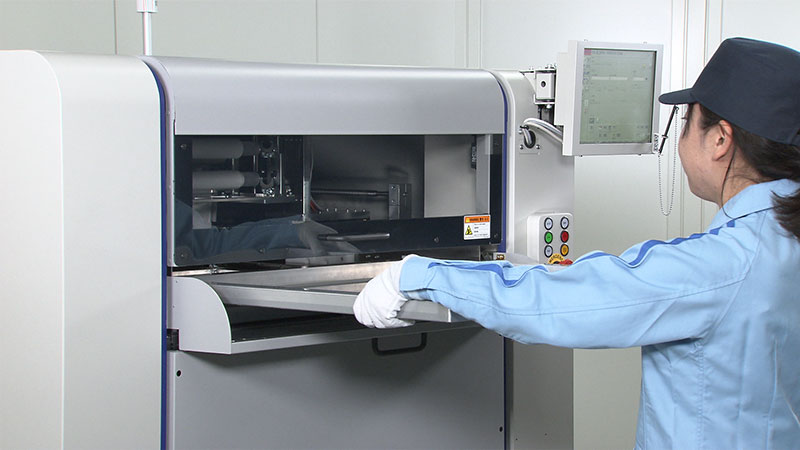 Achieves operator free operations and drastically reduces downtime during changeovers Drastically cuts downtime during setups-changeovers to free the operator from time-consuming tasks
3 automated steps achieve operator-free setups and changeovers
Automatic stencil replacement: After presetting the stencil needed for the next production run, the machine automatically replaces the stencil as scheduled
Automatic push-up pin exchange function: Automatically exchanges the push-up pins and stencil simultaneously to reduce operator tasks and pin placement errors
Automatic solder transfer : Automatically transfers solder to maintain the solder roll diameter. Eliminates the rolling taks.
Automated solder refills with various functions
Automatic solder supply by 12 ounce solder cylinder PSC.
Solder remaining quantity detection alerts operator before the solder syringe runs out of solder
Solder remaining quantity detection constantly maintains solder at the preset width
Provides stable print quality
3S head: adjustable attack angle, refill compensator, printing conditions are easy to find and use
Stencil vacuum function: Superior repeatability
Solder auto supply option and solder remaining quantity detection
Allows scheduling the next model
Operator can schedule next production run so doesn't have to directly go and check the operator screen on the next machine. This reduces the operator work load.
For customers requiring high-speed printing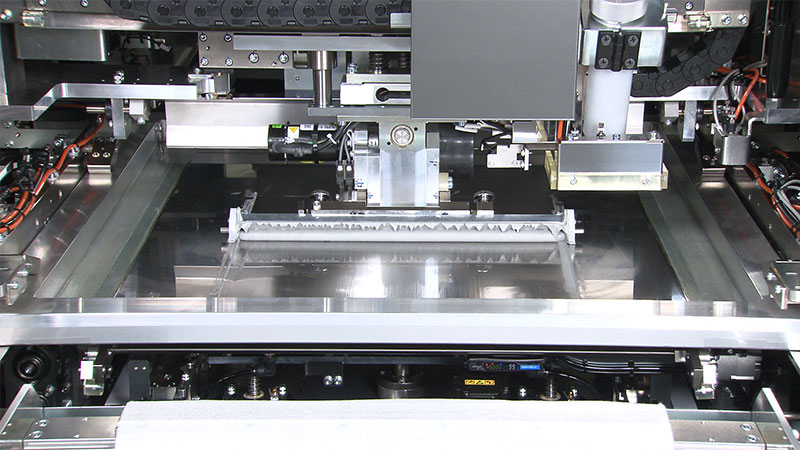 High speed printing on the world's fastest level.
Achieves a cycle time on the world's fastest level of 12 seconds including cleaning.
Achieves short cycle time with 3S head servo control and efficient PCB transfer specs.
Achieves short cycle time with parallel stencil cleaning and PCB transfer.
For customers requiring user-friendly operation and stable printing quality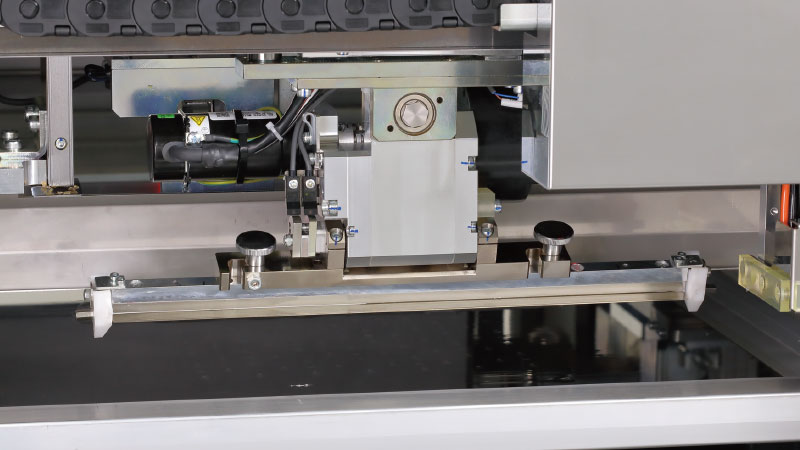 Equipped with various functions to ensure higher printing stability and better operability
Yamaha's unique 3S head can handle all types of PCBs and paste materials that make it easy to operate.
Adjustable squeegee attack angle of 3S squeegee is compatible with a wide range of printing conditions to flexibly adjust to all types of production scenarios.
3S single squeegee uses less solder paste and is cleanable in a short time.
Stencil pickup and attach function achieves high accuracy printing and stable print quality
Strongly sealing the stencil to the PCB during printing reduces print deviations caused by stencil droop.
Improves micro-aperture printing quality and stabilizes printing.
Graphic alignment function allows even persons without skills to easily adjust and check the print position.
Composite image of stencil and PCB appears on the monitor to support position alignment tasks.
Even beginners can easily check and adjust the printing position. This ensures high accuracy printing even if the operator lacks skill.
Adding a 2D inspection function prevents defects from reaching the customer.
Using a dedicated camera and lighting achieves high speed equivalent to a dedicated solder paste inspector (SPI)
Automatic feedback function corrects blurred print defects due to print overlap and does self-cleaning when bleeding starts to occur.