Function and Feature
High-quality, highly durable single head that is easy to handle single head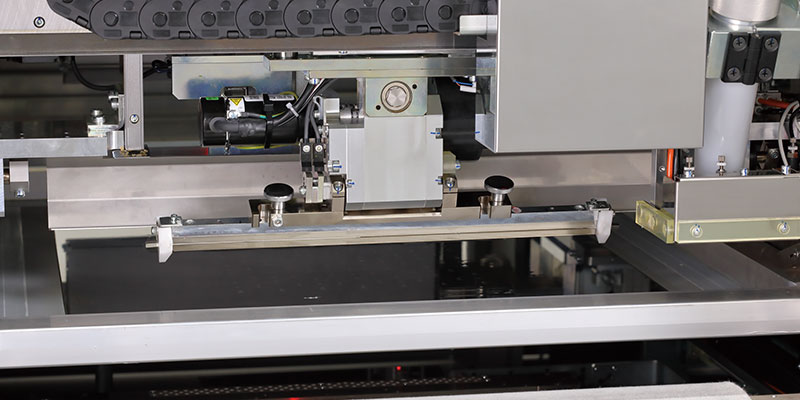 Dramatically reduces man-hours by completely automatic setups and changeovers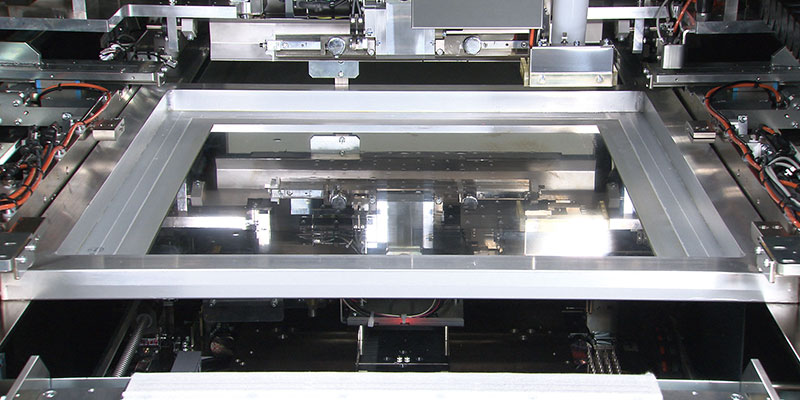 Automatic setup function and dual-lane production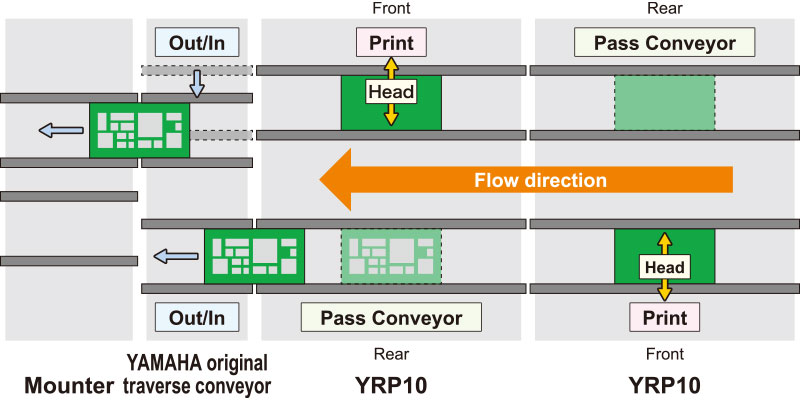 W330 mm large PCB dual lane transfer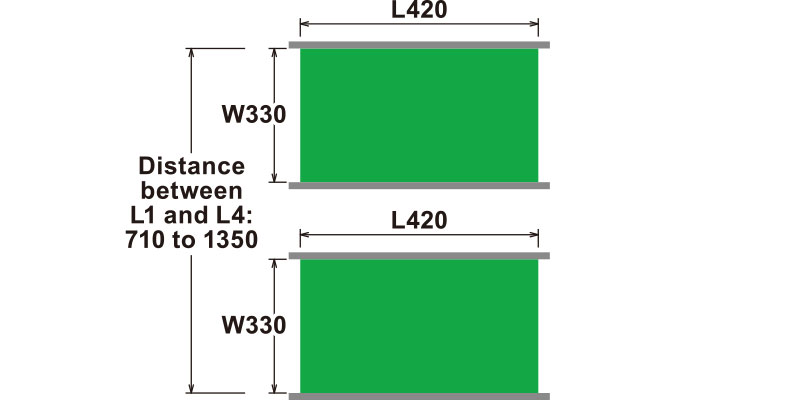 Recommend for Such Production Site
To those customers who want to realize prolonged, unmanned, nonstop solder printing
Realization of production that does not require any operator
Completely automatic setups and changeovers
Stencil is automatically replaced by presetting the stencil for the next model and making a production reservation.
Push-up pin arrangement is automatically changed in parallel with stencil replacement, reducing operators' workload and the number of mistakes in pin arrangement.
Realizes transfer to a new stencil with the solder rolling shape maintained, eliminating waste in the rolling operation.
Supply of a large amount of solder that realizes a nonstop operation for 8 hours a day
Solder is automatically supplied for many hours with a 12-oz. solder syringe PSC.
The solder width is always monitored and kept constant, resulting in stable printing quality.
The syringe can be replaced within a minute, minimizing the downtime.
To those customers who pursue difficult, high-quality printing
YAMAHA's original functions that support difficult printing
Basic performance that realizes high printing precision
Rigid body that realizes printing precision of μ±6σ : ±16μm Cpk≧2.0
Contact with PCBs is ensured by a stencil vacuum system, improving the solder filling.
The printing position is adjusted automatically by SPI link, realizing high-precision printing.
YAMAHA's original functions for various types of paste and PCBs
YAMAHA's original 3S head whose squeegee attack angle can be changed.
Automatic Push-up Pin Exchange system can be supported by the entire board.
Own process completion by closed loop
High-speed, high-precision built-in SPI using dedicated cameras.
Executes double printing and cleaning from inspection results of the built-in SPI.
To those customers who want to use single-lane and dual-lane lines efficiently
Single/dual-lane printer that adopts a common platform
Realization of completely automatic setups for dual lane
The two-printer straight layout enables adaptation of various automatic setup functions to dual lane.
A YAMAHA original traverse conveyor realizes flexible connection to downstream equipment.
Supports dual lane for large PCBs whose width is up to 330 mm.
Platform common to single lane and dual lane
The number of maintenance parts required is minimized by commonalizing parts.