Function and Feature
Superb mounting performance 95,000 CPH (under optimum conditions as defined by Yamaha Motor)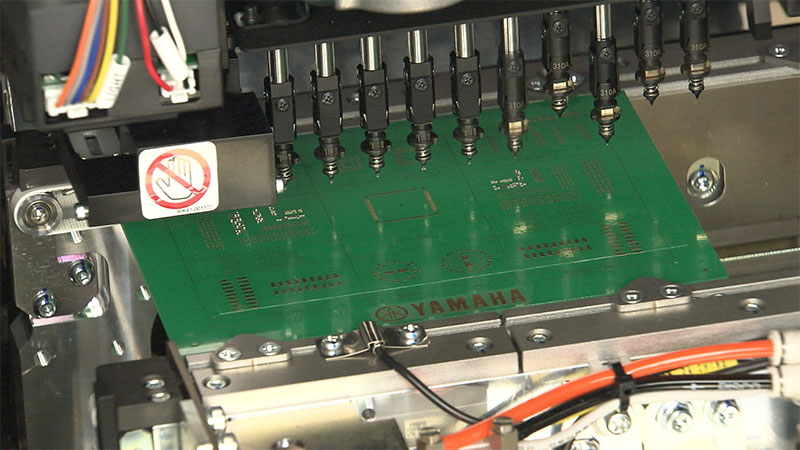 Needs no head replacement! 0201mm to large-size components

Conveyors available in freely configurable variations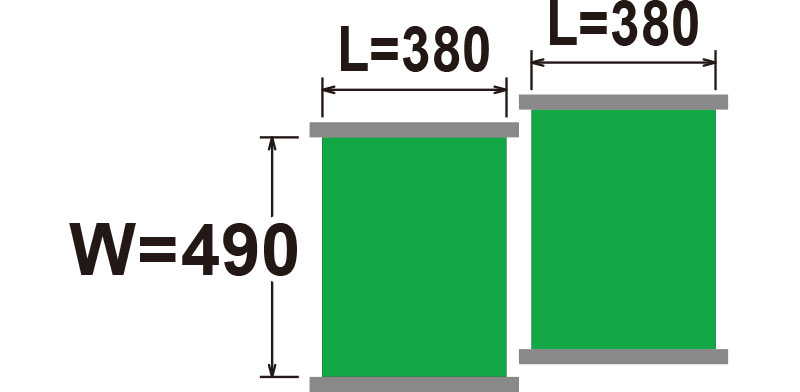 Realize non-stop components supply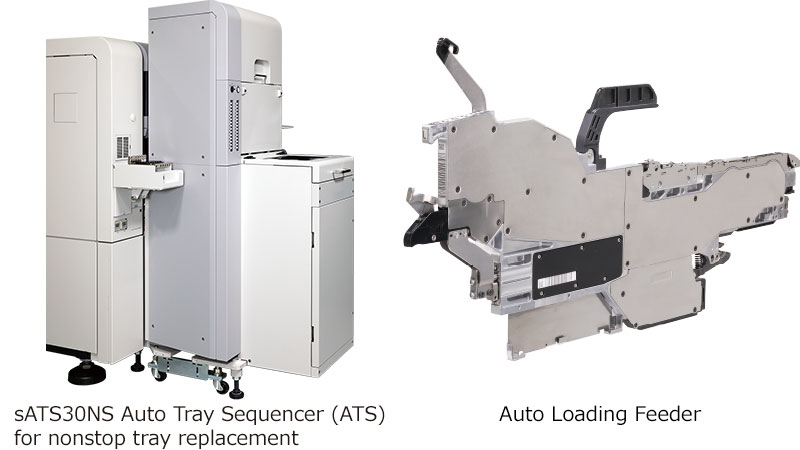 Recommend for Such Production Site
For customers dealing with many PCB-component types and many changeovers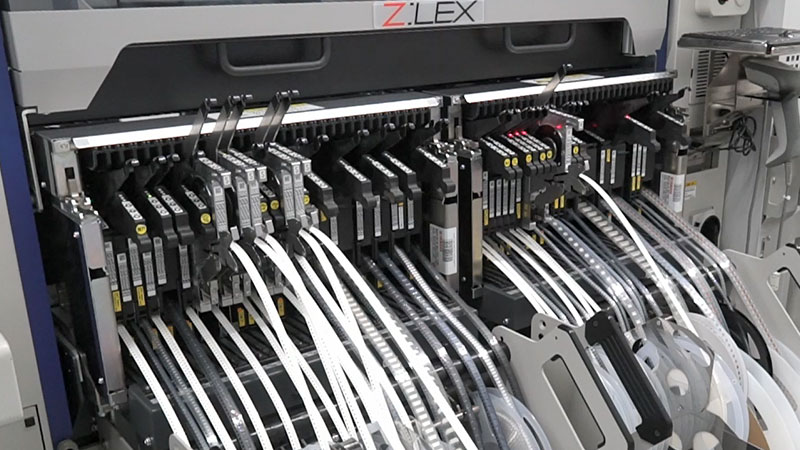 Highly flexible heads and efficient changeover operation ensure seamless high-mix production.
Capable of handling different component and PCB sizes on the same platform
HM head: One head handles more than 90% of component sizes (in-house research)
FM head: is a high-precision high-efficiency head that holds up to 5 nozzles while also handling large-size-tall and odd-shaped component. The FM head also has a force control function.
HM head: Wide scan camera that comes with the HM head recognizes components from 0201mm to 12x12mm. Realizes high productivity via linear head line-of-flow movement.
Handles ultra large PCBs to a maximum size of L810 x W490. Dual stage mechanism ensures no wasted movement for each PCB size.
Reduces loss from line stoppages due to product changeovers to realize a "keep working" line even for high-mix production jobs.
Holds a maximum of 140 feeder slots (fixed component table bank specification). Allows setting multiple component types in one batch.
Using "Auto-grouping function and "Common-setup optimization function" provides maximum throughput with a minimal number of product changeovers.
Easy operability along with using just 2 compact feeder carriages each at front and rear ensures optimal operation with minimal feeder carriage changeovers.
Auto Programming Changeover function eliminates human worker tasks including program changes, support pin placement and other tasks.
Z:LEX supports a high degree of mounting quality through meticulous follow-up-tracing in production environments using diverse component types and by revising setup-changeovers.
Z:LEX includes component data creation support functions as standard features to automatically generate recognition data for special shape components and automatically write recognition data for the equipment.
Automated correction and teaching functions for pickup position and pickup height ensure stable and accurate component pickups.
Self-preventive maintenance functions such as "Blow station", "Feeder maintenance notification", and "Nozzle health check" do monitoring and management of Z:LEX's own status.
A PCB range of applications are available fostered by multi-component production market including automotive production lines.
An extensive range of component supply devices are available including non-stop feeder carts and auto-tray feeders capable of supplying components without having to stop the machine, other choices include stack stick feeders, waffle tray feeders, and bowel feeders for bulk components.
Linking operation with AOI stops continuous defects from occurring.