High-Performance Compact Printer YCP10 Feature
Printing quality similar to flagship models, compatible with large PCBs and a wide variety of stencil frames
Built-in Features from High-end Machine Models Deliver High Print Accuracy and Quality!
YAMAHA's original 3S head
[3S:Swing Single Squeegee]
Program change squeegee attack angle (1 degree units between 45 to 65°) and speed to an ideal setting to provide optimal printing conditions that match the solder being used.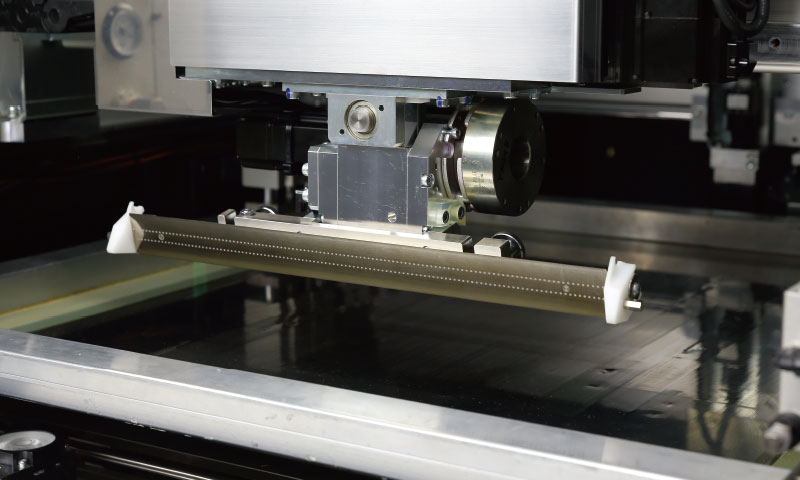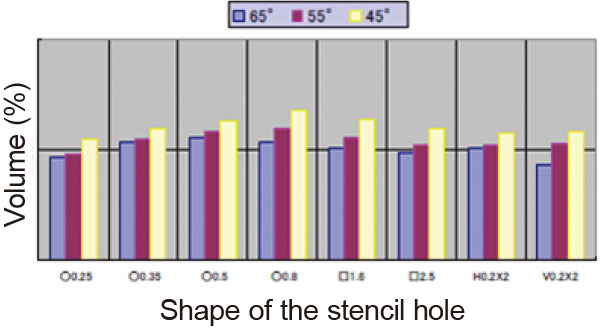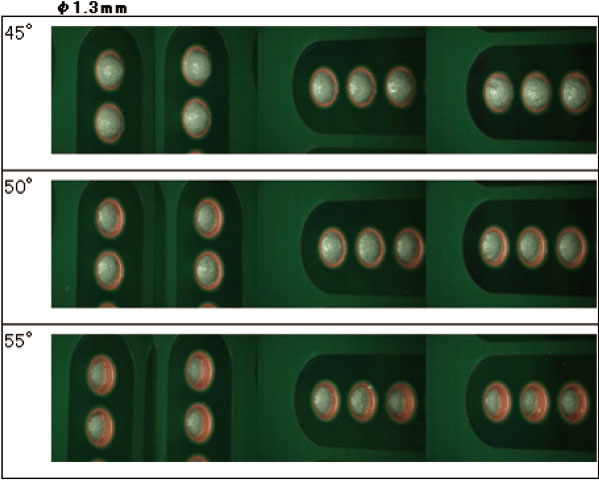 Stencil vacuum
A stencil vacuum mechanism delivers consistent high accuracy printing with no effects from stencil droop. Also drastically cuts the setup time since no offset entry is needed during back and forth printing movement.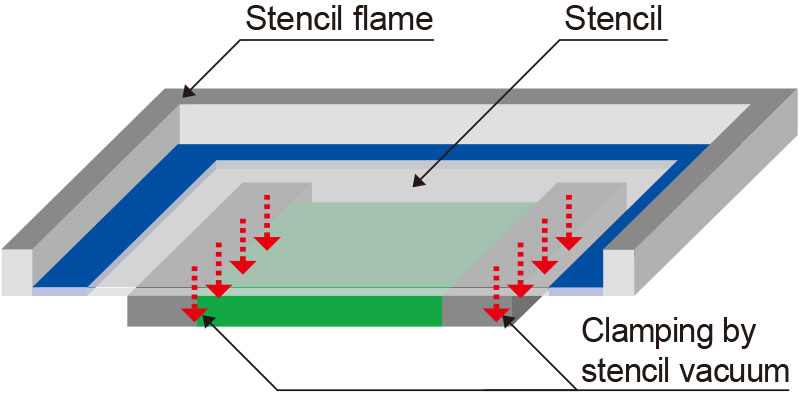 Filling adjust
Handy function corrects solder fill amount for the PCBs which have just finished cleanings and in this way cuts down on solder print irregularities.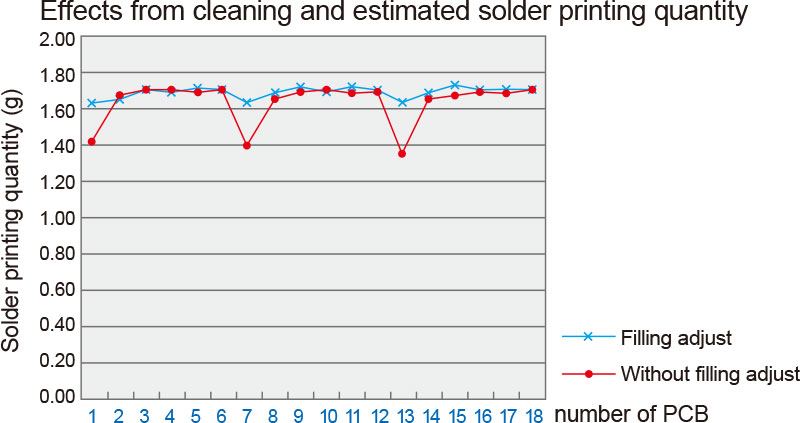 Multiple Functions and Extreme Versatility All Wrapped into 1compact Unit!
Ideal for large-size boards and extra-wide stencils!
Though housed in a compact body, it handles large PCBs of L510×W460mm as well as a variety of stencils sizes to boost line productivity to the max!
| Standard | Option |
| --- | --- |
| L750×W750mm | L600×W550mm |
| L736×W736mm | L550×W650mm |
| L750×W650mm | L584×W584mm |
| L650×W550mm |   |
Printing inspection function
(option)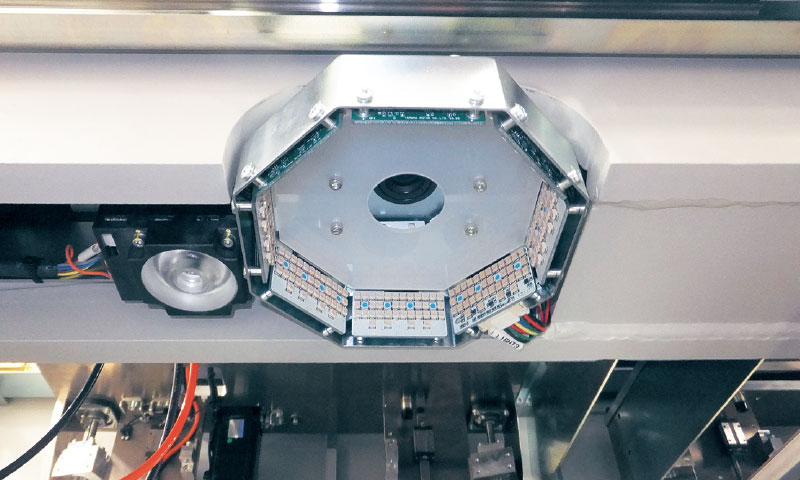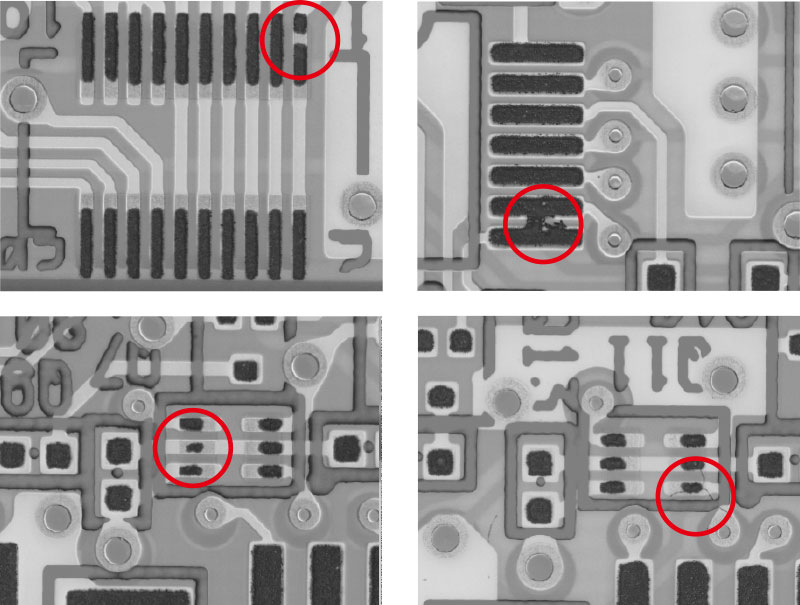 Make full-on print inspections with a dedicated inspection camera offering a wide field of view and excellent resolution.
Graphic layer base alignment function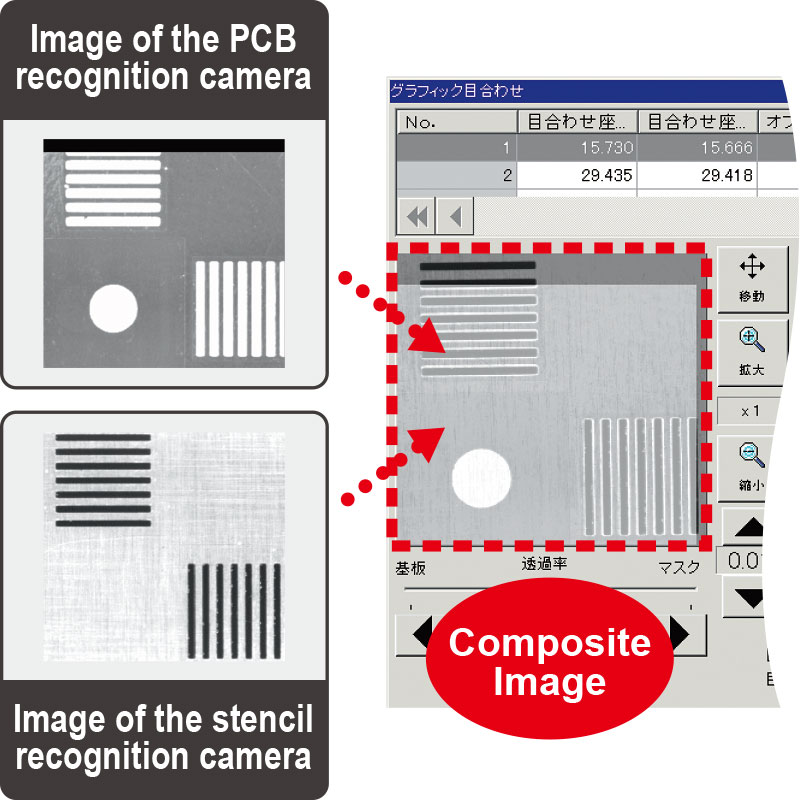 Advanced feature, superimposes 2 images in layers on the monitor, so position alignment can be checked at a glance. Now even a beginner can instantly make fine parameter adjustments for print position alignment.
Auto cleaning system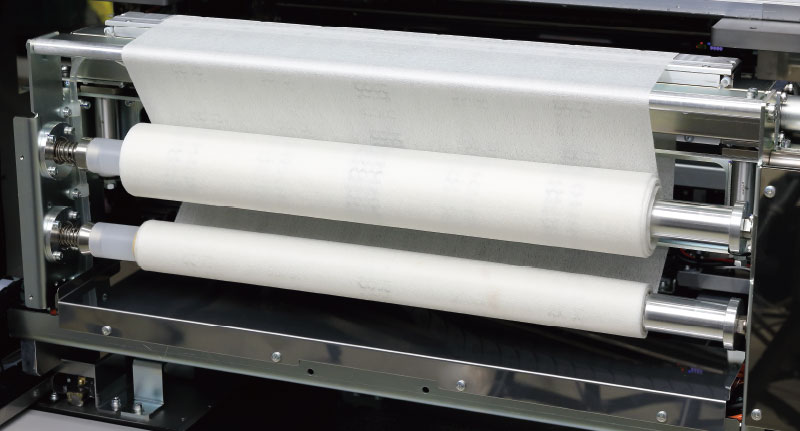 This system ensures cleaning that matches work conditions after making settings such as cleaning type, speed and suction.
Cleaner fluid bottle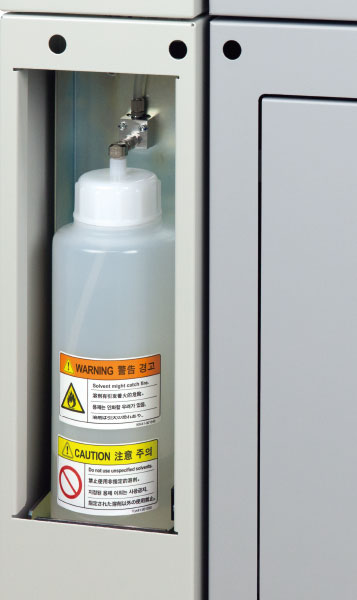 Cleaner fluid is easily replaceable during production from a large capacity bottle mounted on front side of machine. The fluid remaining in the bottle can be easily checked at a glance.
Support for YAMAHA SMT Production Line Network, Delivers Highly Efficient Production.
IT option
(Option)
ID monitoring of solder, stencil, and squeegees via barcodes prevents entry setting errors during setups and changeovers by matching PCB data with actual work task. This also lets the operator check solder expiration dates (humidity, oxidation, Guaranteed Time Limit).
ID monitoring of barcodes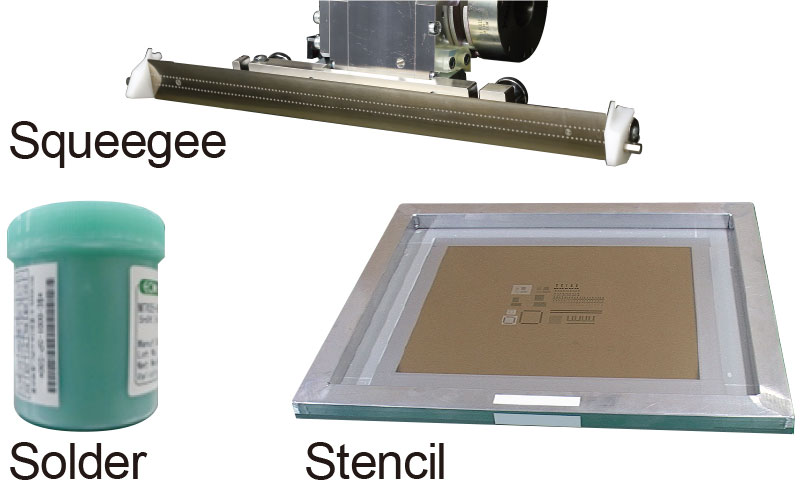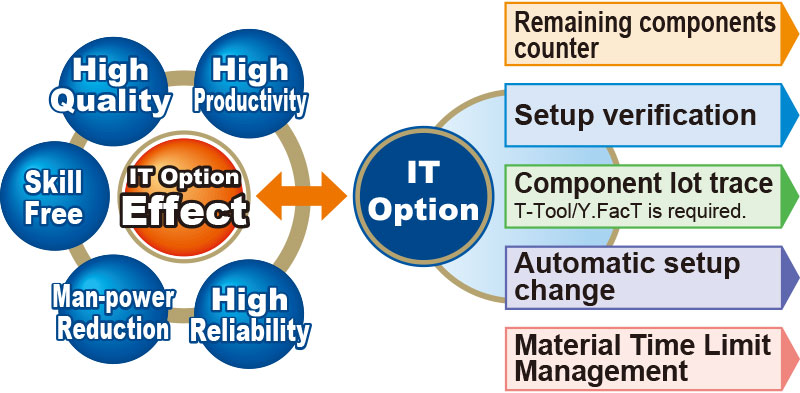 Solder remaining quantity detection function
(Option)

Function periodically measures (1 back-and-forth motion) rolling width of solder on stencil. An alarm notifies the operator when resupply is needed to prevent missing resupply periods and eliminate irregular resupply timing.
Bad mark transfer
(Option)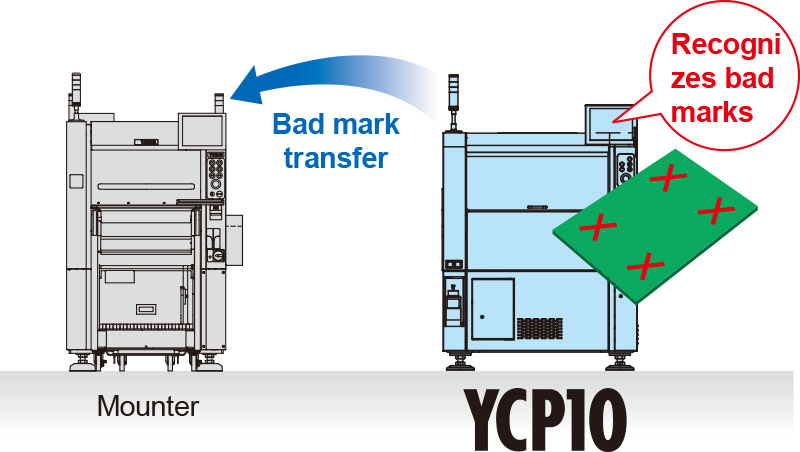 Bad mark data recognized by the YCP10 is transferred to the mounter to drastically cut total line loss and boost production
YAMAHA SMT
High durability SMT products with "made-in-Japan" extra-high standards! YAMAHA makes the most of its stance as a "full lineup manufacturer" of mounting equipment including printers, dispensers, surface mounters, inspectors to offer a higher degree of efficiency and quality spanning the entire production line.

Full Range of Options
Print inspection camera
Temperature control unit
UPS system
PCB vacuum system
Transformer for Temperature control unit
Solder remaining quantity detection
IT option
Double squeegee
Bad mark transfer