Satisfaction on the production line Quantity x Quality x Labor-saving: SMT solution
Here are various SMT solutions that can be realized by adopting a production line consisting of Yamaha's SMT equipment.

Minimize losses due to line stoppage from setup

Maximizing productivity in variable-mix variable-volume production
The number of setups performed is directly relevant to improving productivity.
Yamaha offers a rich array of solutions to reduce operators' setup workload in variable-mix variable-volume production.

High-speed flexible head that can handle a wide range of components
Yamaha's original highly flexible mounter head can reduce the number of setups required, as it can mount components measuring up to 55 x 100 mm despite being a high-speed head.
No need to exchange the head and the nozzle holder according to the PCB.
Easy to balance the line.
Common setup reduces the number of setups needed, while maintaining cycle time.
If the head has only a narrow range of component handling capability
PCB 1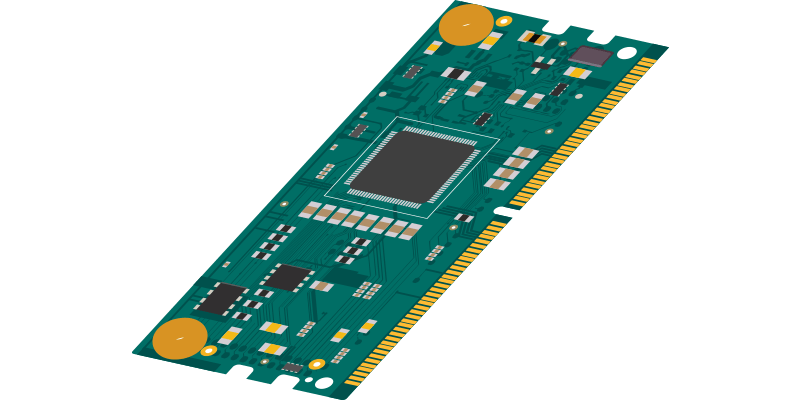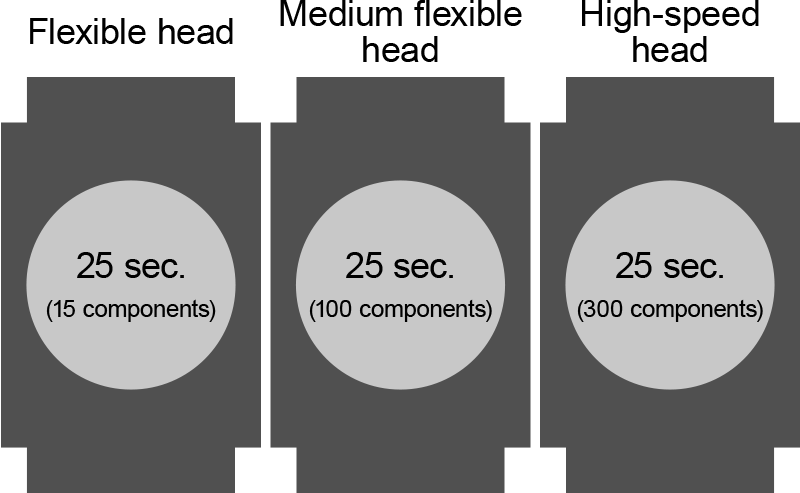 Cycle time can be properly balanced by mounting large numbers of chips with a high-speed machine and mount large components on a machine for odd-shaped components.
PCB 2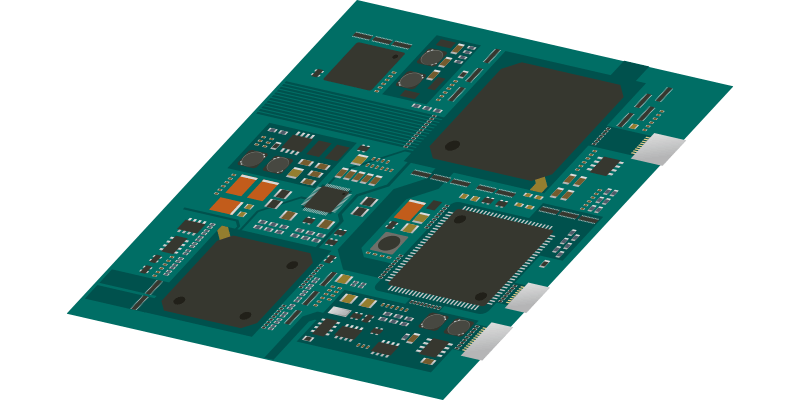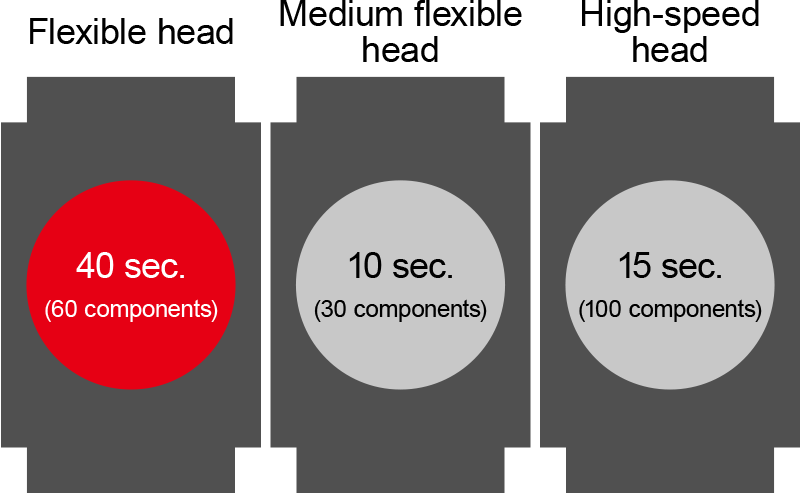 When there are many large components that cannot be mounted on a high-speed machine, the cycle time of a machine for odd-shaped components deteriorates, so proper line balancing becomes impossible.
For YRM20
PCB 1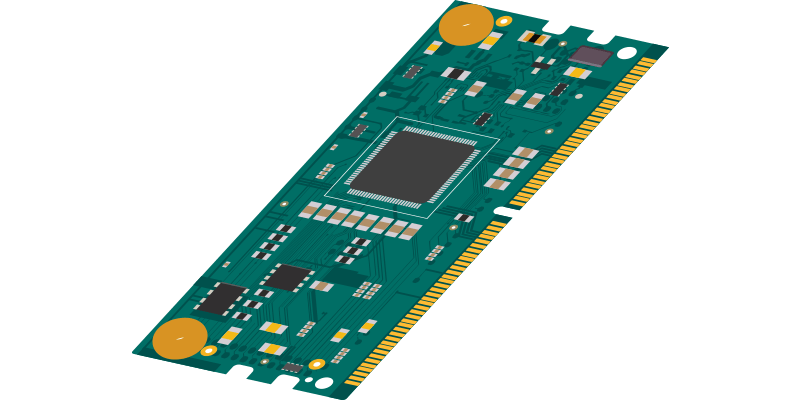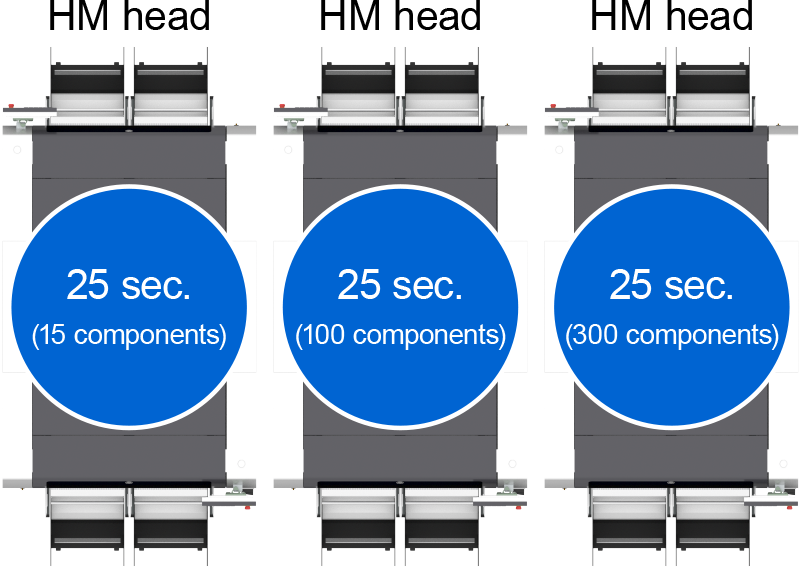 A considerable number of chips can be mounted on an upstream machine and large components on the downstream machine to balance cycle time appropriately.
PCB 2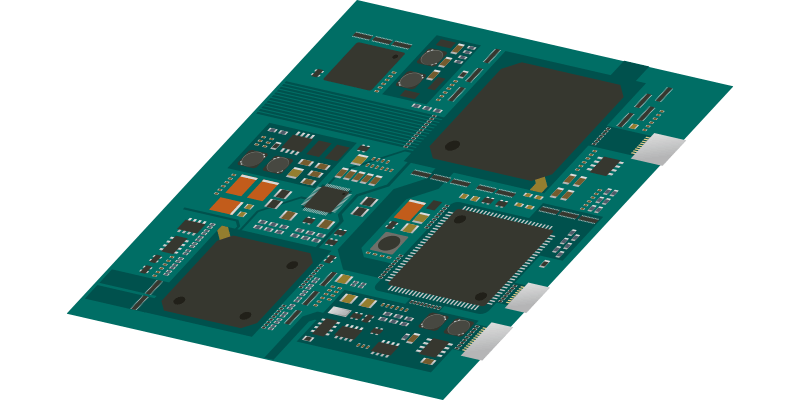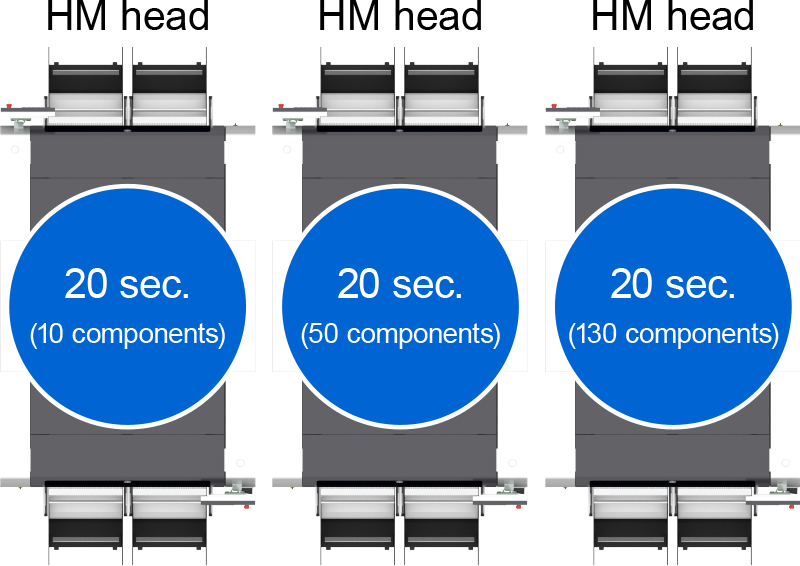 Because the HM head can handle a wide range of components, an appropriate number of components can be assigned to each machine even when there are many odd-shaped components, enabling you to properly balance cycle time.

Minimizes the number of setups for efficient high-mix production
Yamaha mounters have high feeder capacity, so using common setup will reduce the number of setups needed.
Yamaha's unique slim and lightweight single feeders are simple to manage with just one hand, making setup far easier.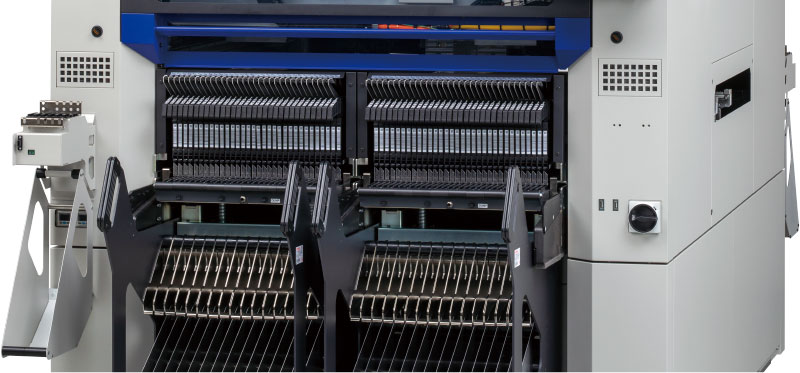 Single feeder (Yamaha)

Double feeder


Setup verification for error-free setup
The greatest fear in setup work is setting a wrong component on a wrong position.
If PCBs are produced with the wrong components or solders, they need to be discarded.
To perform this task with peace of mind, Yamaha offers a verification feature that is simple and enables operators to do the setup work without worry.
Setup verification


Production is completed quickly, making it easy to improve the operation

One of the world's best high-speed heads
It's not only mounters — every Yamaha system is capable of high-speed production.
This means developing a line with Yamaha systems will enable you to complete production quickly, freeing up time for other work.

One of the world's fastest SMT systems
Our printers and inspection systems, especially the YRM20's RM head that mounts chips at super high-speed, are among the world's fastest machines in their respective categories.
That means developing a line under the 1 STOP SMART SOLUTION concept will realize productivity like nothing else in its class.
YRM20 RM head/high-speed mounting
YSP10 / High-speed printing
YRi-V / High-speed 3D inspection
Automatic setup minimizes your workload

M2M linking to maximize Overall Equipment Efficiency (OEE)
High-mix SMT production takes a lot of effort and workload for operators who do the setup work.
1 STOP SMART SOLUTION can automatically configure the whole line with its automatic setup function.

Yamaha's original automatic setup function
The system can scan the barcode on the Kanban (instructions) and PCB to configure the entire line setup automatically. This can significantly reduce the number of processes.
Conventional setup : you need to change programs for each system

Automatic setup: While systems are automatically setting themselves up, human operators can do work that only humans can do

As such, Yamaha's fully automatic setup lines not only reduce labor, but they do not stop and are operator-free. Discover how to create the line in more detail.
Yamaha has collaborated with various peripheral SMT system manufacturers a number of times, including conveyor manufacturers and reflow furnace manufacturers, to work on automatic setup.

SEMI SMT-ELS automatic setup
Yamaha systems also support automatic setup based on the shared communication standard "SEMI SMT-ELS" regulated in 2019. By using SEMI SMT-ELS, lines with systems from different manufacturers can also be set up automatically.