Intelligent SMD Storage System YST15 Feature
Achieved automation of storage and refill management for surface mounter componentscan now monitor a max. of 1542 reels and load and unload a max. of 33 reels in one batch.
Smart component and refill functions
One machine unit can store a max. of 1542 reel components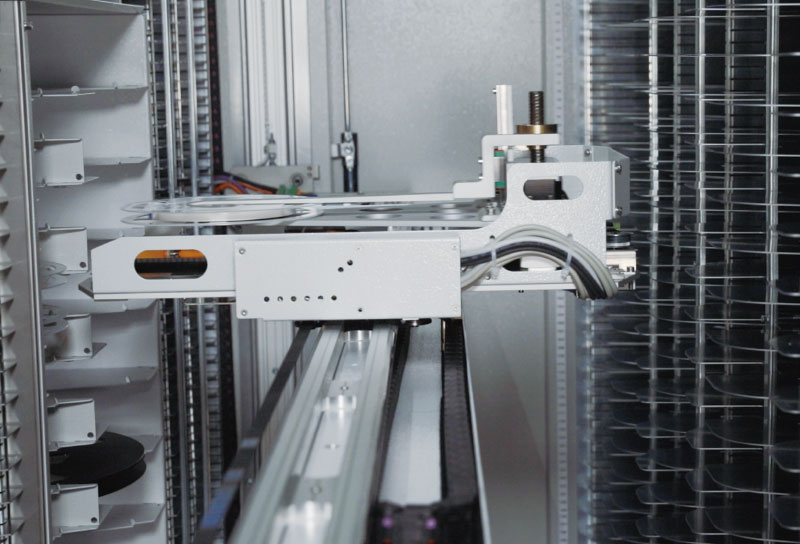 Stores a max. of 1542 pieces via 7 inch, 8 mm reel conversion. Also supports 15 inch reels and tray components.
Loads or unloads 33 reels from stock in one batch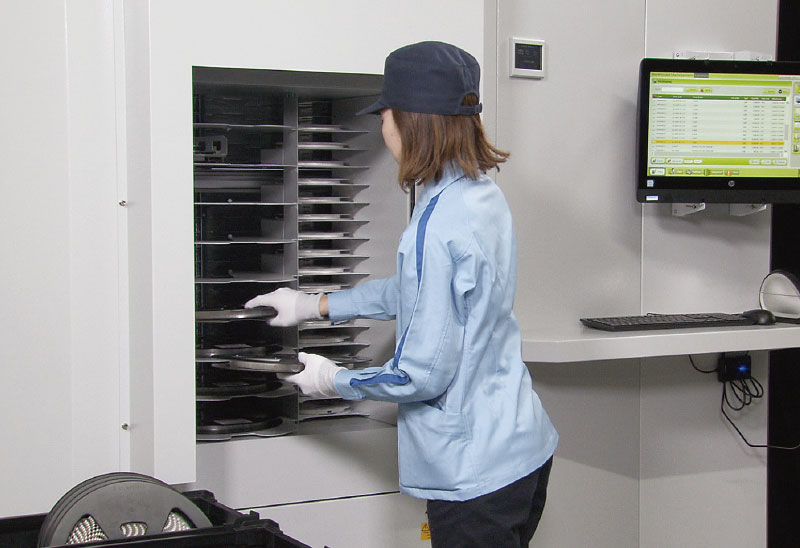 A max. 33 reels can be loaded and unloaded from stock in one batch which drastically reduces waiting time and shrinks job time compared to when taking the reel one by one. Reels can be directly handled in their packed state for convenience and speed.
Centralized management linking a maximum 99 units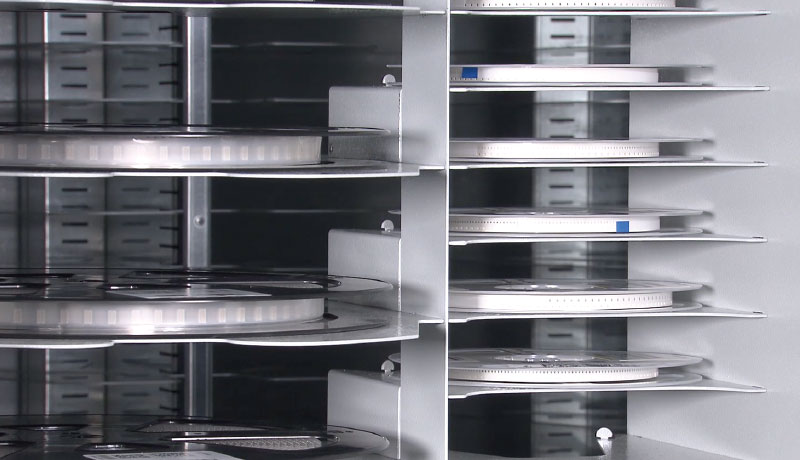 Also helps prevent human error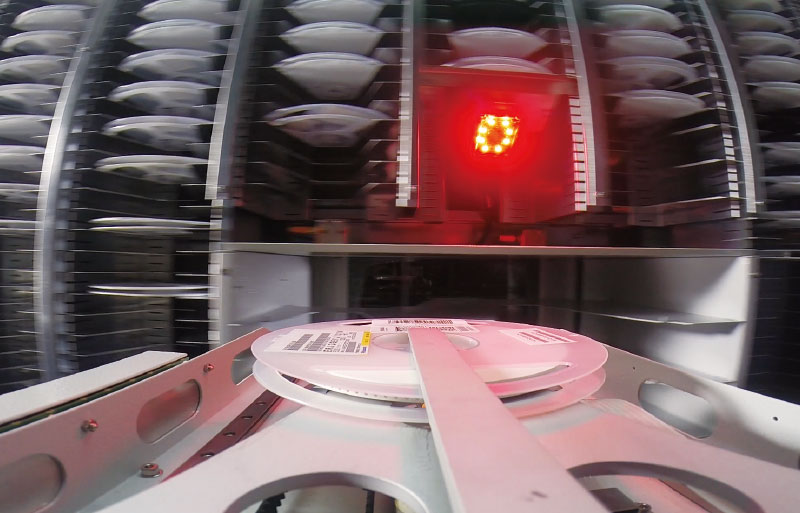 Component ID are automatically scanned during entry and retrieval from stock which prevents human error such as misreading components numbers.
Compound effects from diverse functions cut lost work losses
Setup-Changeover Support
Retrieves parts needed for production from stock in one batch by using mounter setup information (P‑tool setup list). All-around support for small-volume multi-product manufacture also cuts the man-hours needed for component shipping. Also supports optimizing for joint setups and changeovers.
Component Refill Support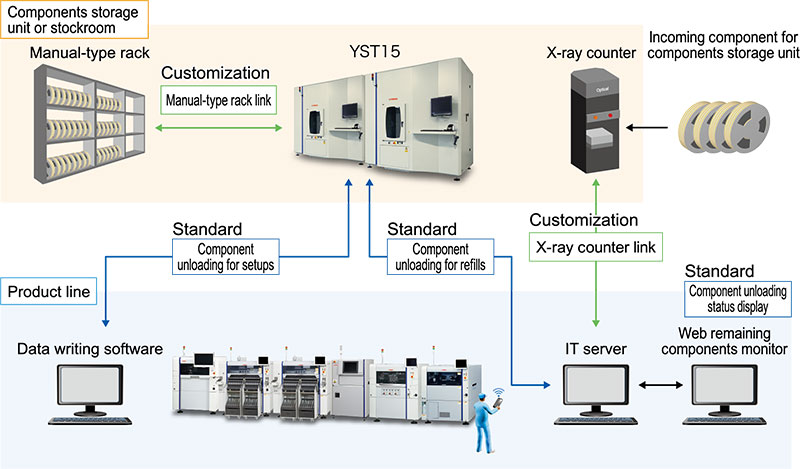 Replacing or refilling components that suddenly get used up on the production line usually requires making multiple round-trips to the stockroom and back, however the YS15 uses joint refill software to retrieve components together in one batch from stock when component refill time approaches during operation linked with the mounter.
Links to Auto loading feeder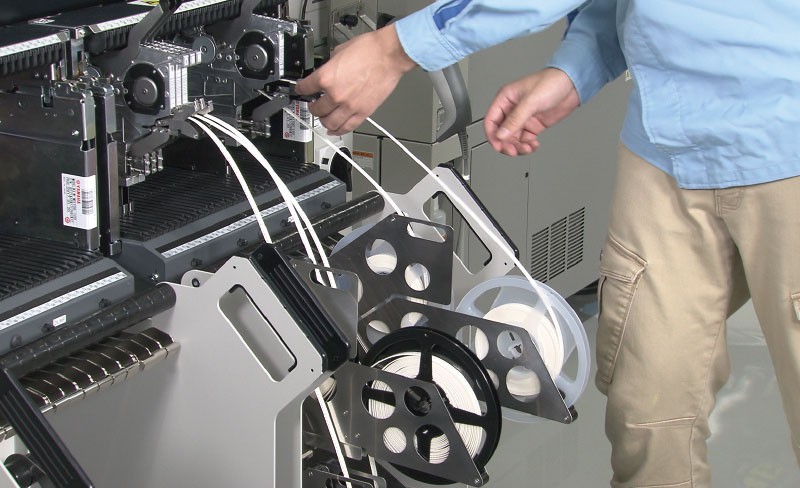 Attaching an auto loading feeder capable of presetting the next reel means you can now refill components without having to stop machine operation. Linking the auto loading feeder to the YST15 allows making component refills all in one batch!