Hybrid Placer i-Cube10 Feature
Yamaha proprietary hybrid placer, best suitable for module device, that consists of semiconductor and SMD.
Mixed mounting of semiconductor and SMD
It is capable of various types of the production process, and YRH10 realizes SMT for semiconductor, SMD in one unit. Post-mounting inspection is provided as a standard feature.
Supply patterns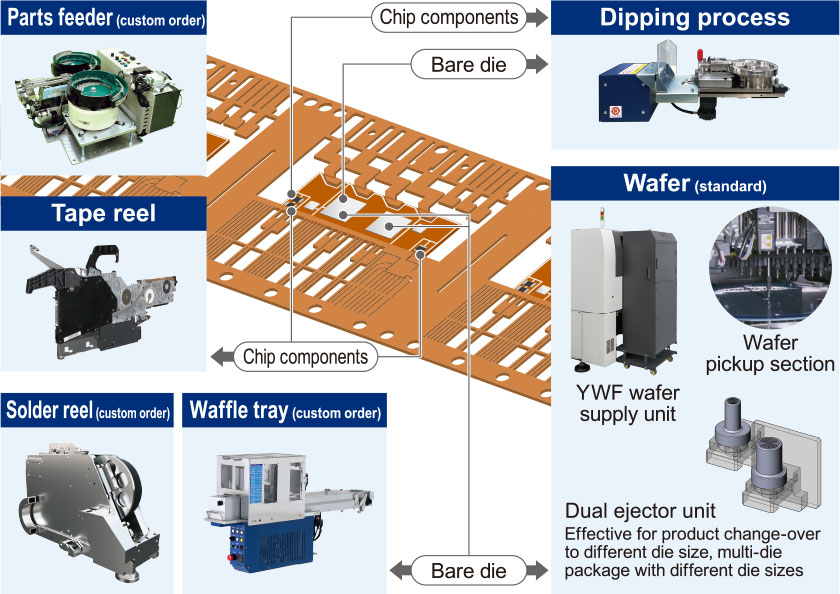 Pin transfer of adhesives
(option)
Example of module component packaging process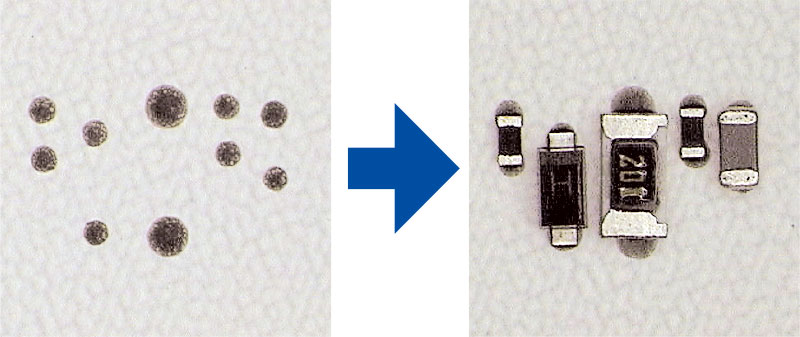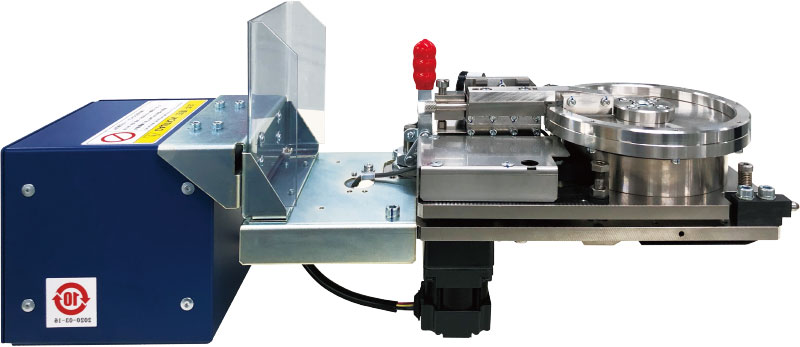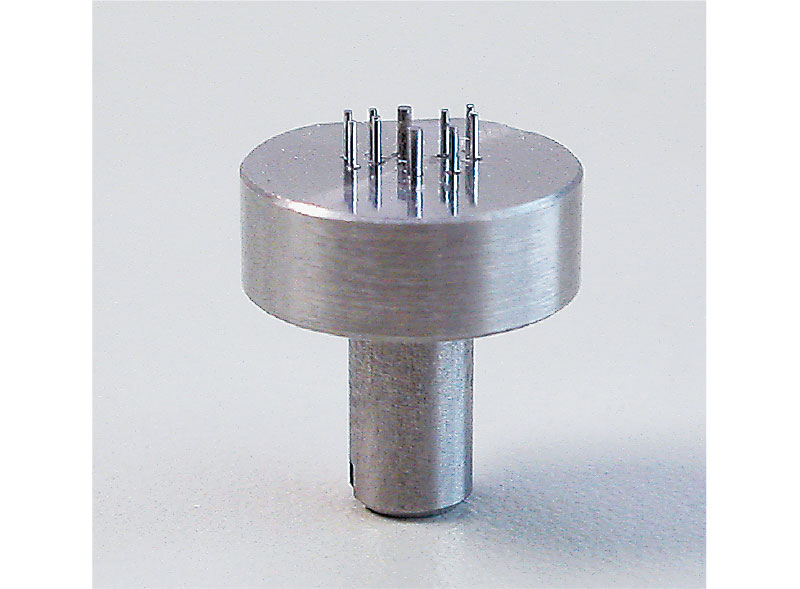 Pallet types
Wafer pallets
(standard)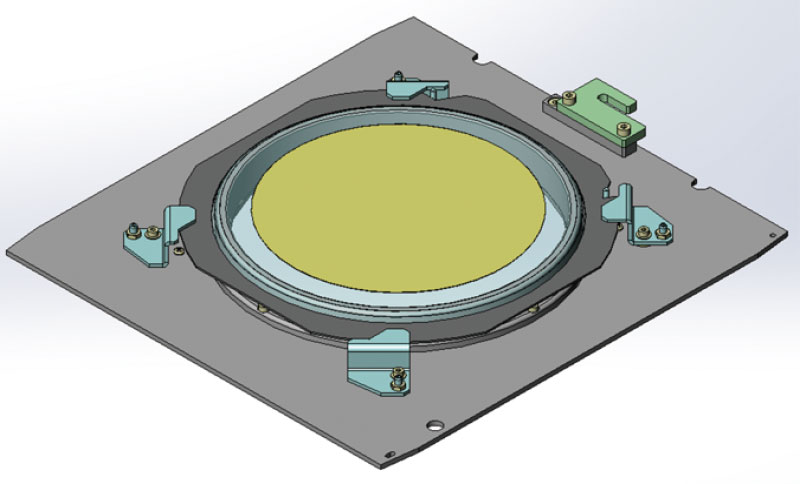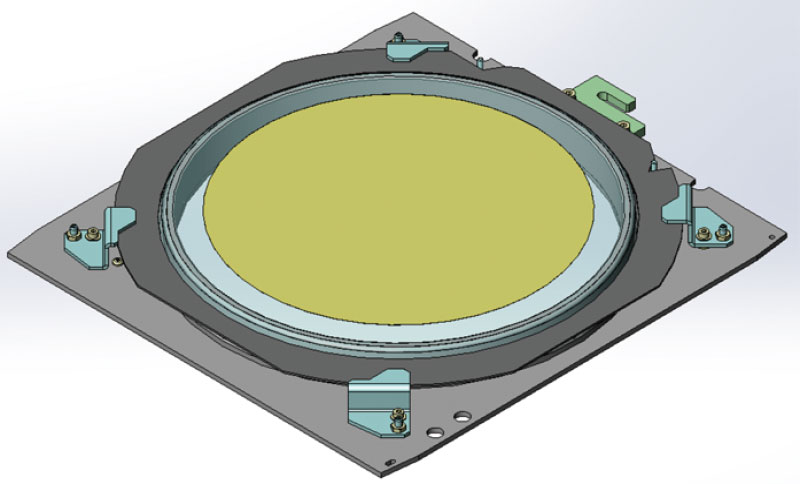 Waffle tray pallets
(custom order)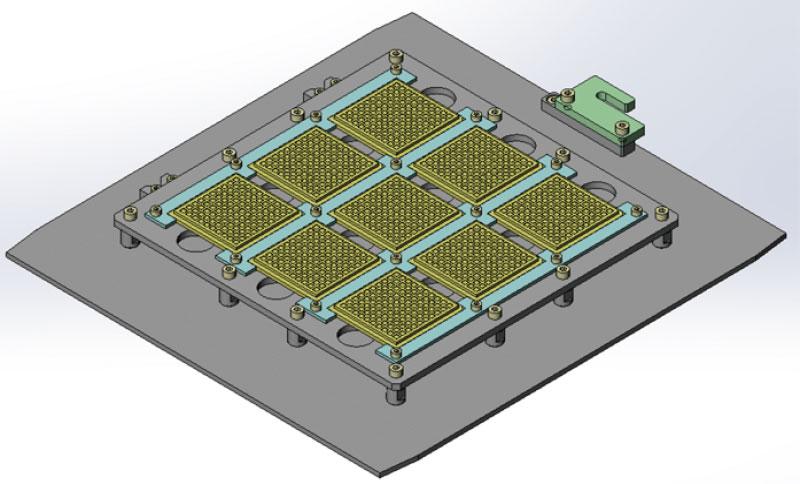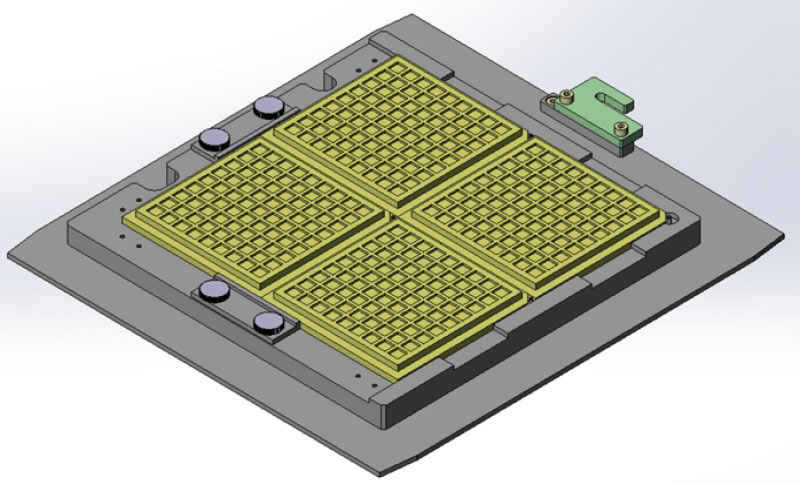 High-speed and high-accuracy mounting
Placer with 10-nozzles on the mounting head realizes high productivity while maintaining high-level mounting accuracy.
Inline head with a scan camera
High-speed flexible head covers from super-tiny components to middle size odd-shaped components. The adoption of a scan camera makes the operation distance from pickup to mounting shortest, which achieves high productivity.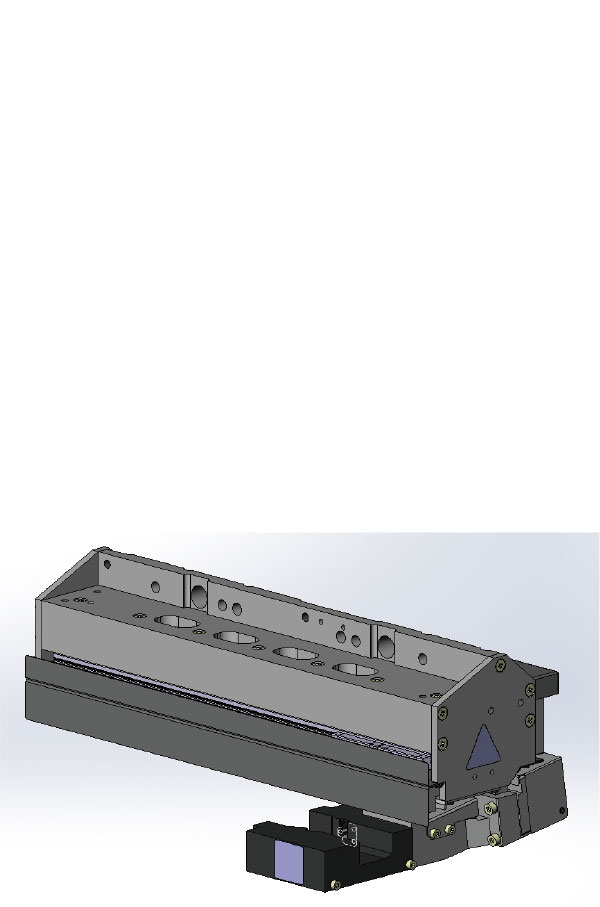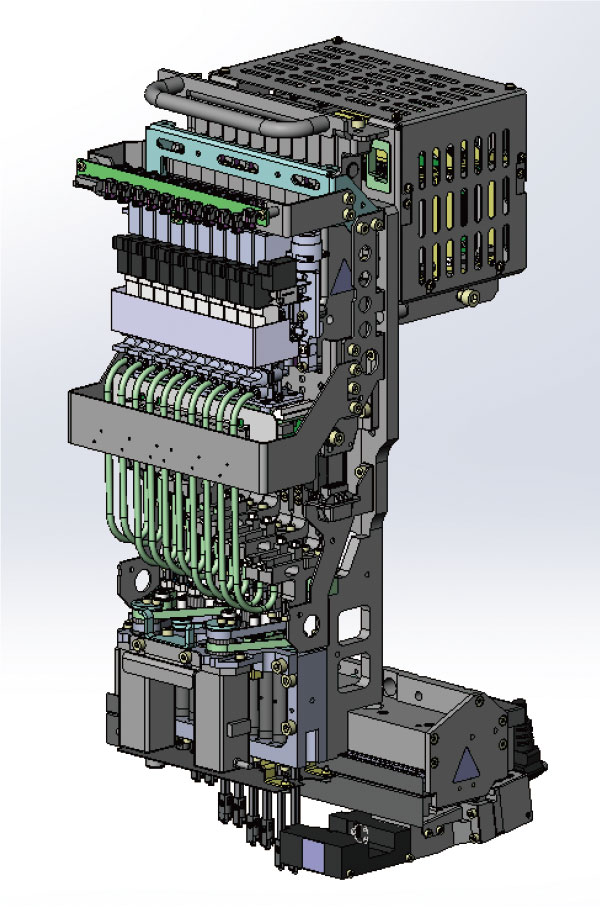 Multiple Accuracy Compensation System (MACS)
New compensation function + high-accuracy positioning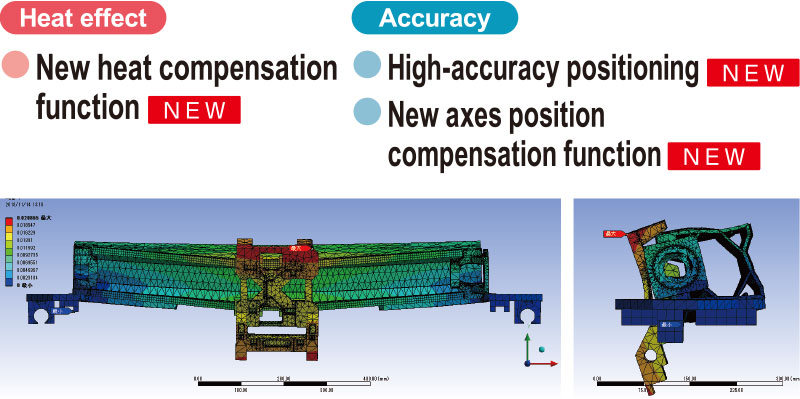 Yamaha proprietary Compensation System realizes high mounting accuracy of ±15μm (μ+3σ).

Available for intelligent feeder and various options
Available for intelligent feeder which improves the pickup accuracy for tape reel component.
Combining with the Multiple Accuracy Compensation System MACS realizes high-accuracy component pickup and mounting.
ZS feeder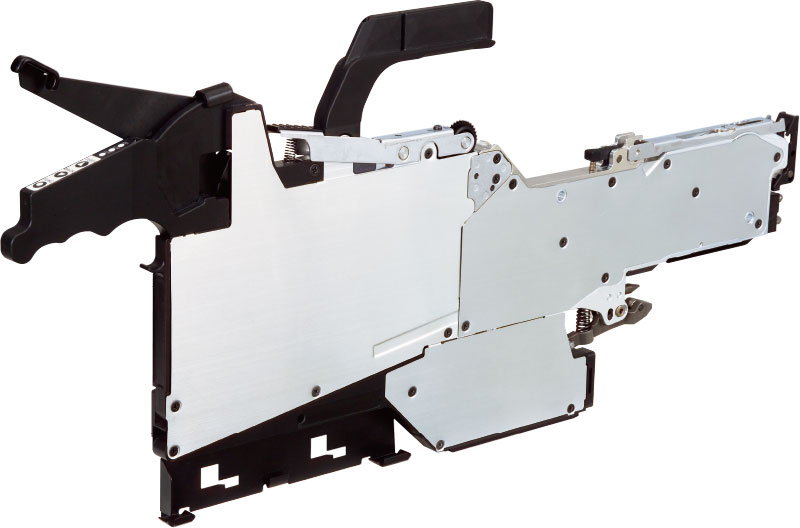 Available for electric intelligent feeder which are also used for machine. Compact and light-weight feeders improve the workability and reduces burdens to operators.
Auto Loading Feeder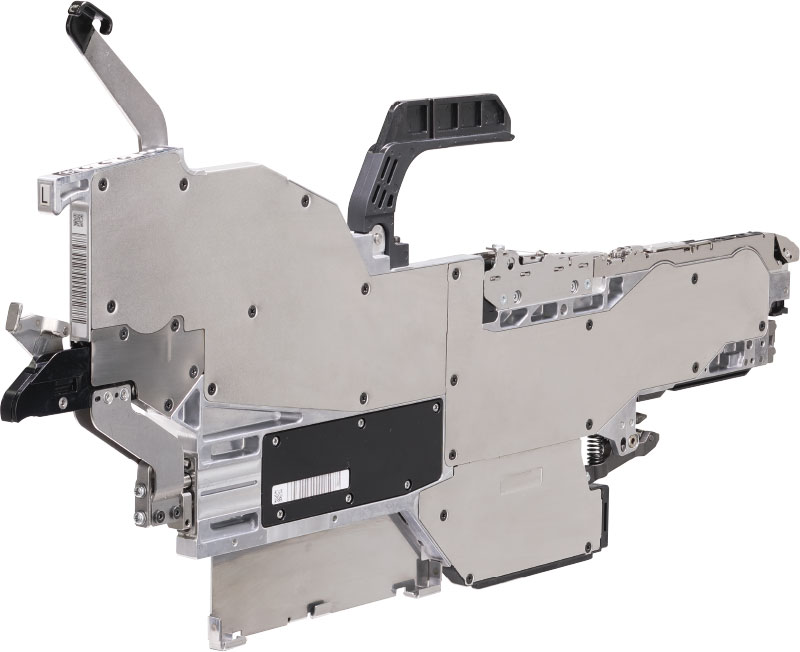 An Auto Loading Feeder for which two reels can be set in advance is also supported. This type eliminates the need for splicing and can vary the supply timing. This significantly reduces the decrease in the operating rate due to running out of components.
Various options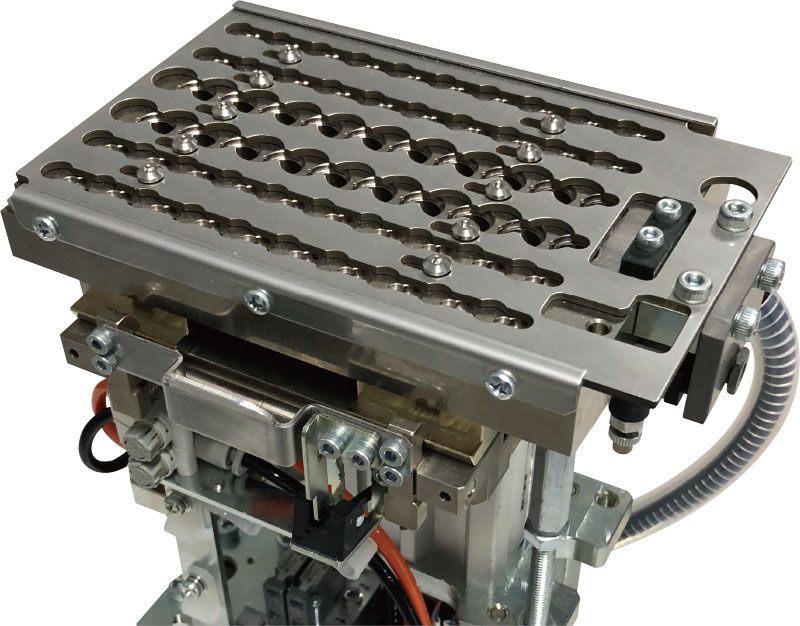 Available for nozzles stations, blow stations, and other options for various applications.
Applicable for various production processes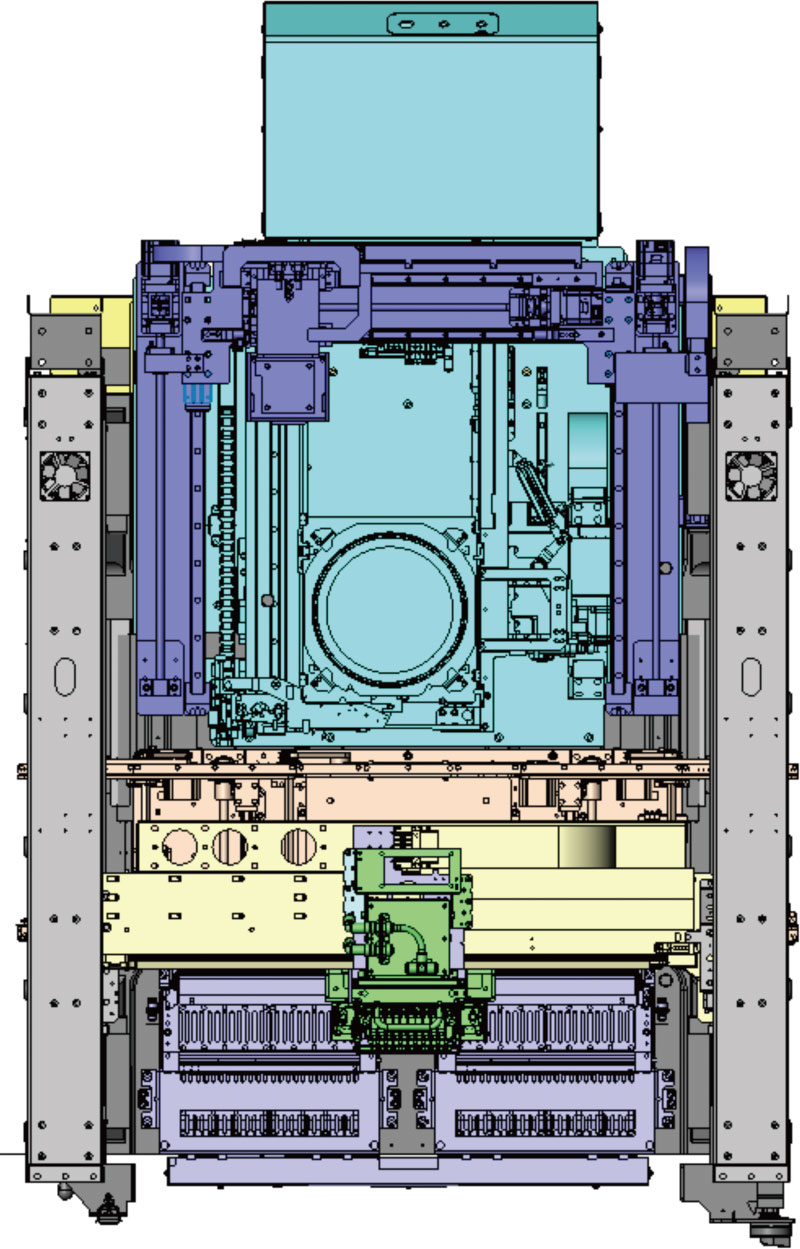 Customizable for various production layouts based on product types.
The highly productive flexible placer contributes to realizing highly efficient production processes.
Standard layout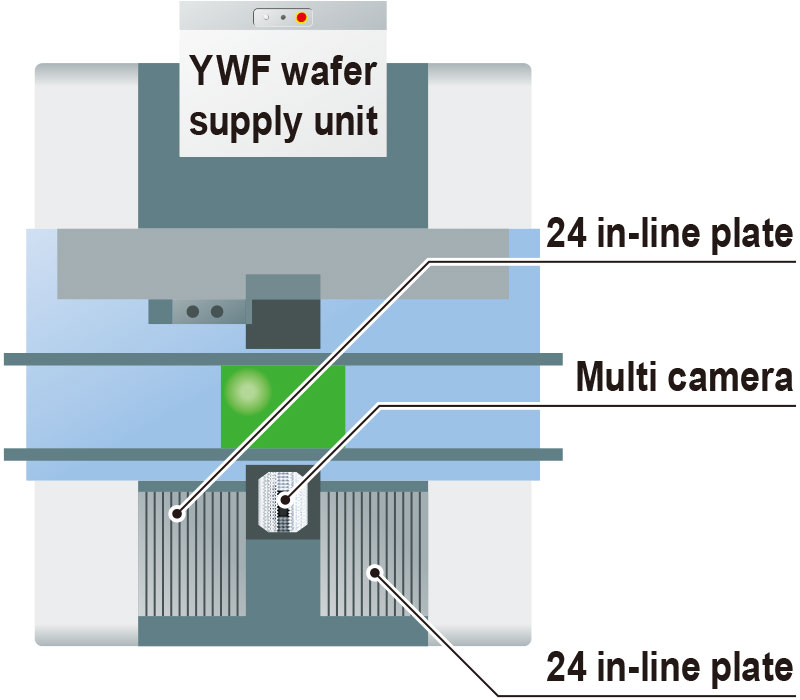 For power modules
(custom-order layout)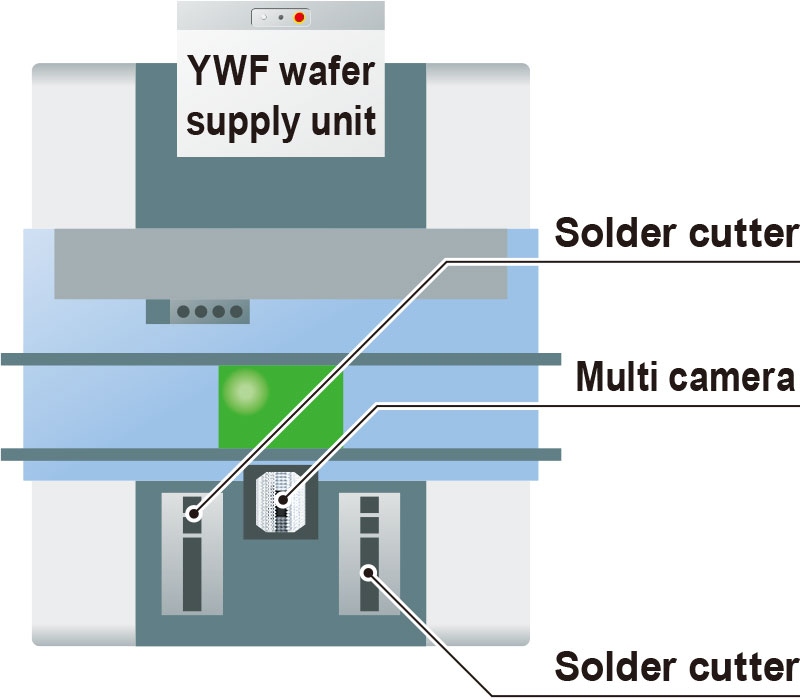 For MEMS sensors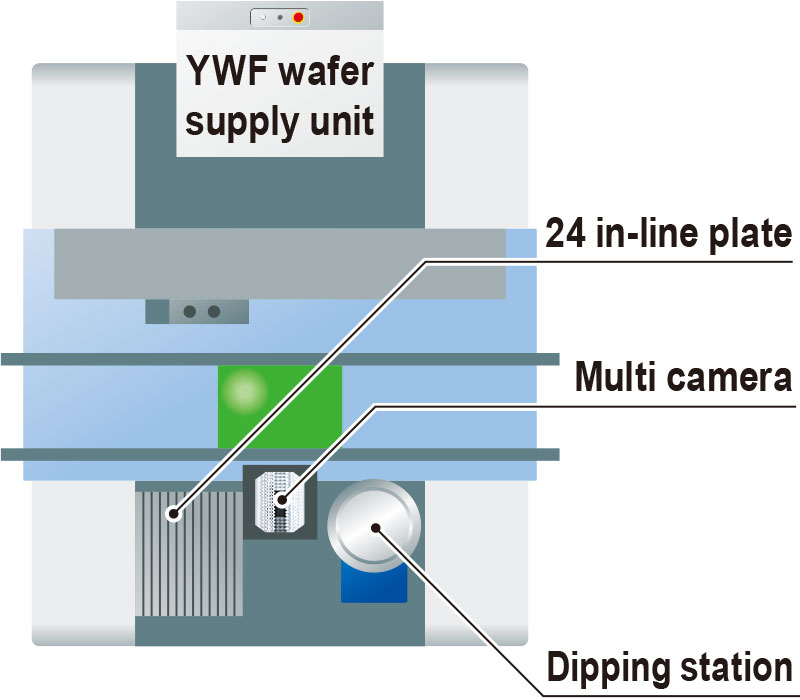 Options
Nozzle station
Blow station
PCB height measurement laser sensor and nozzle height compensation touch sensor
Multi camera (A complete set for the front is available as an option,field of view : 20mm)
Ionizer (tape feeder side and wafer side)
IT option available
YSUP supported
UPS
Dipping station