Premium Modular Σ-F8S Feature
The "1-head solution" rotary head provides speed, versatility and high operating ratio.
Achieves high-speed, high accuracy and high quality mounting
High-speed one-by-one pickup & mounting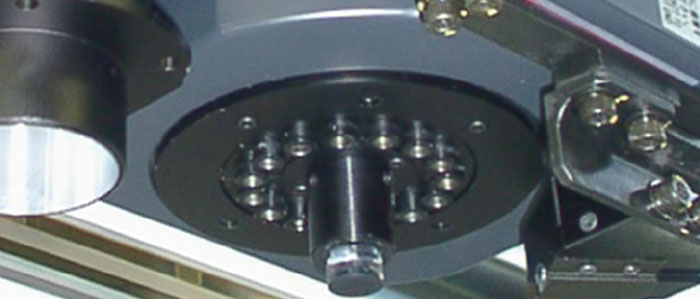 Using 15 nozzles per head produces 37,500 CPH which is the top industry production level!
Rotary direct drive head has simple design using no external drive parts such as gears or belts yet gives high-accuracy mounting.
Even on rotary heads, Yamaha gives the 1-head solution!
Head variations & compatible components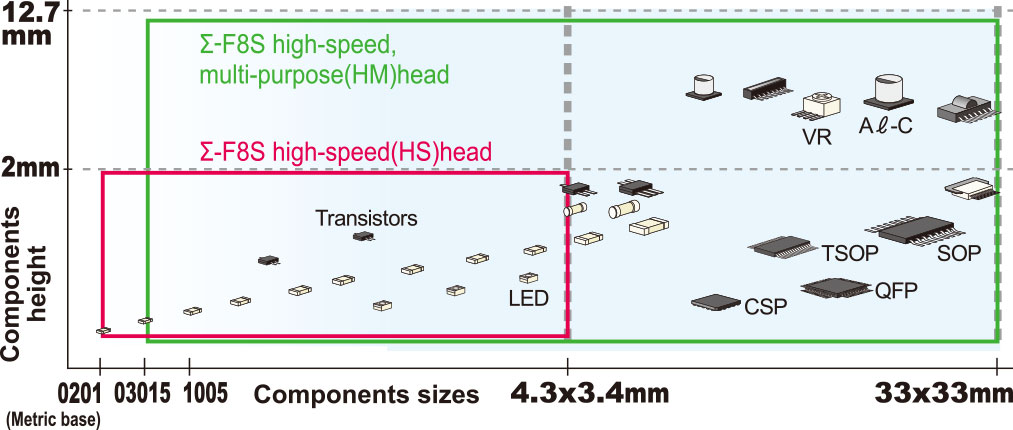 The Super Loading Feeder totally innovates components supply tasks!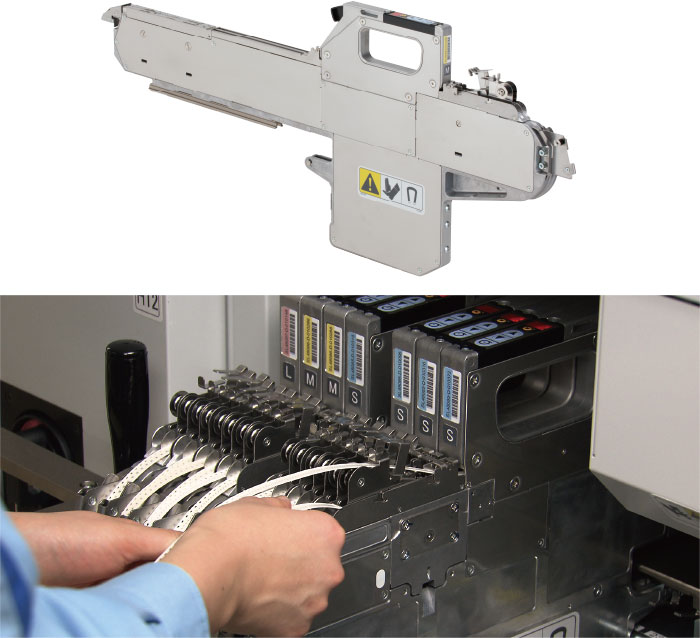 Auto-loading lowers the burden on the operator so that "anyone, anytime, can easily set" components for feed and supply.
Supports continuous non-stop operation and needs no splicing!
Top tape non-peeling method has no static electrical charges, is dustproof, and the top tape doesn't have to be recovered later on.
Full range of feeder and supply device options to match your production format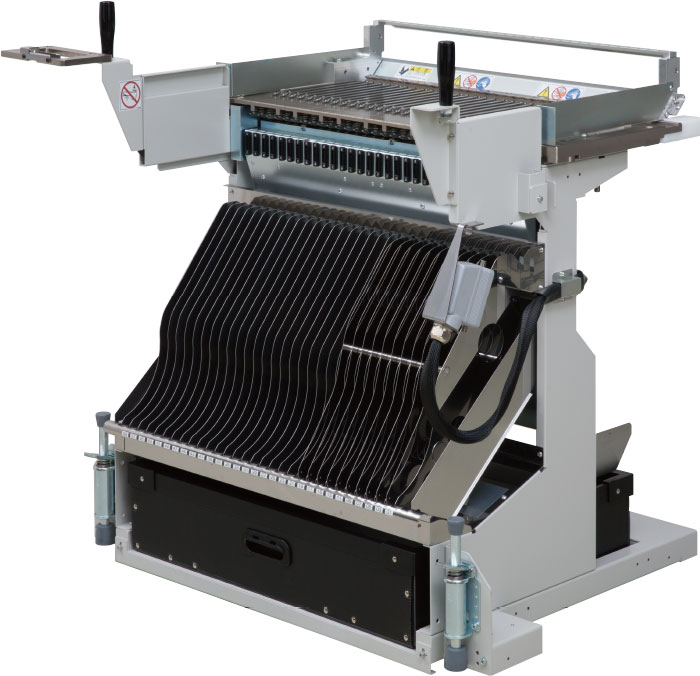 ACV (Advanced Component Validation)
LISA (Line Information Support & Administration))
Application software