3D Hybrid Optical Inspection System YRi-V Feature
Multi-purpose optical inspection systems for all markets that realize super high-speed and high-accuracy 3D inspections. The mounted coaxial lighting and 5μm lenses added to the lineup support high-accuracy inspections in the device sector.
Super high-speed and high-accuracy inspections
New type of inspection head
The newly developed high-performance inspection head significantly improve the inspection performance of the 2D inspections, 3D inspections, and 4-angle cameras. The inspection performance can be applied to all SMT sectors.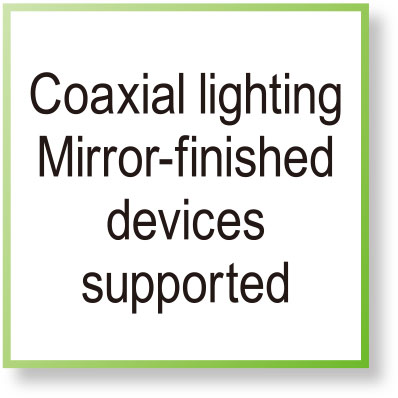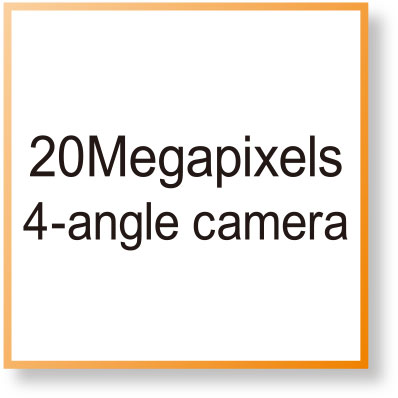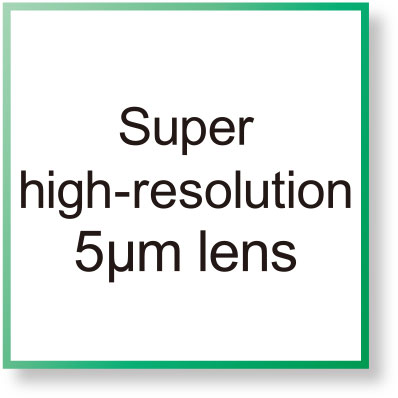 Super high-speed inspections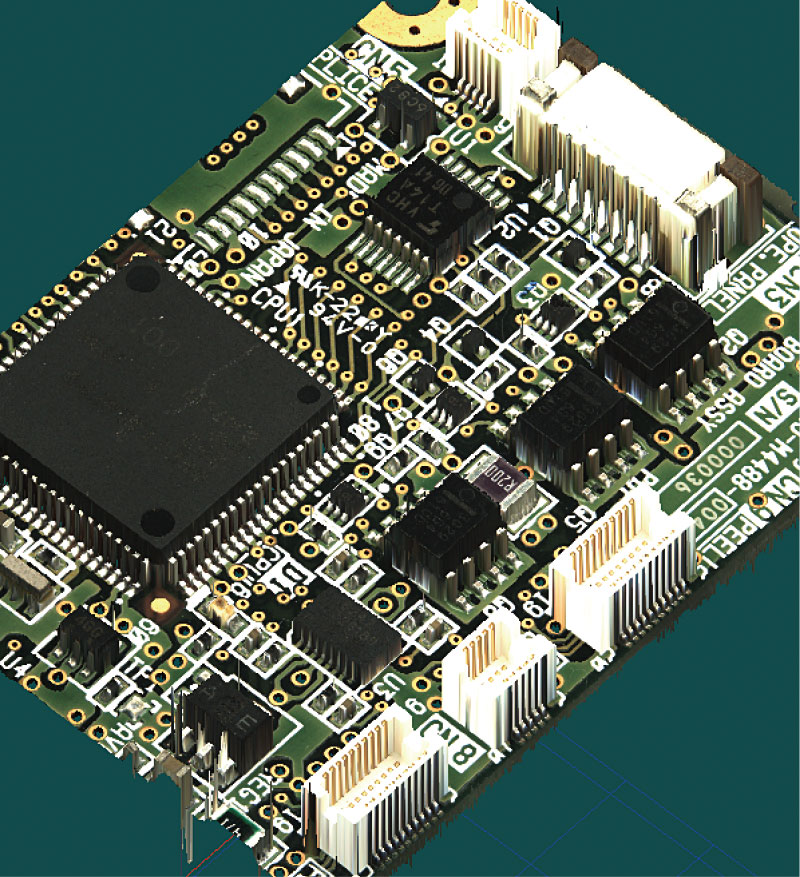 Yamaha's proprietary high-rigidity frame realizes high-accuracy and super high-speed inspections. The inspection speed is 1.6 to 2.0 times as before, which supports inspections in mass-production.
8-way projector / 4-way projector
(select)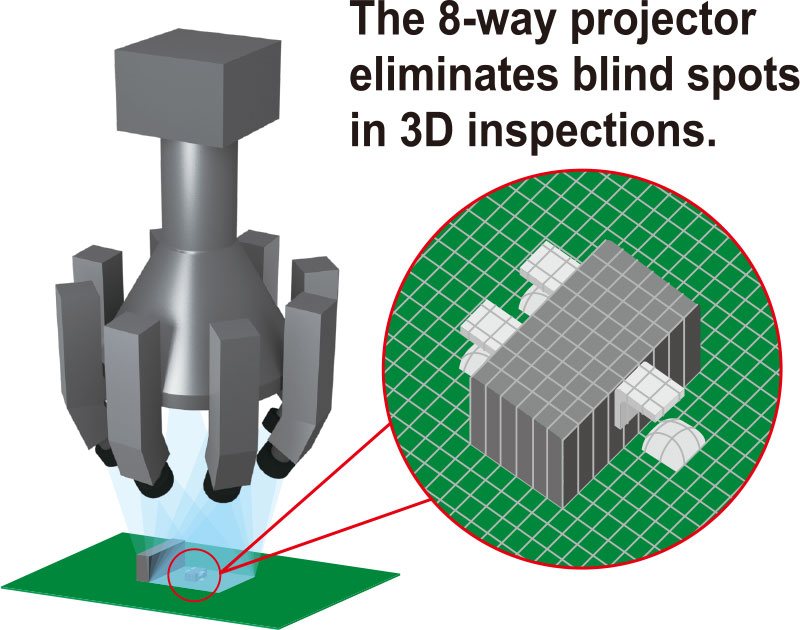 The 8-way projector added to the lineup has enabled inspecting 0201mm components mounted adjacently. The projector reduces the number of blind spots for large components, realizing high-accuracy 3D inspections. The increased 3D measurement range enables 3D inspections of components with heights of up to 25mm.
20Megapixels 4-angle cameras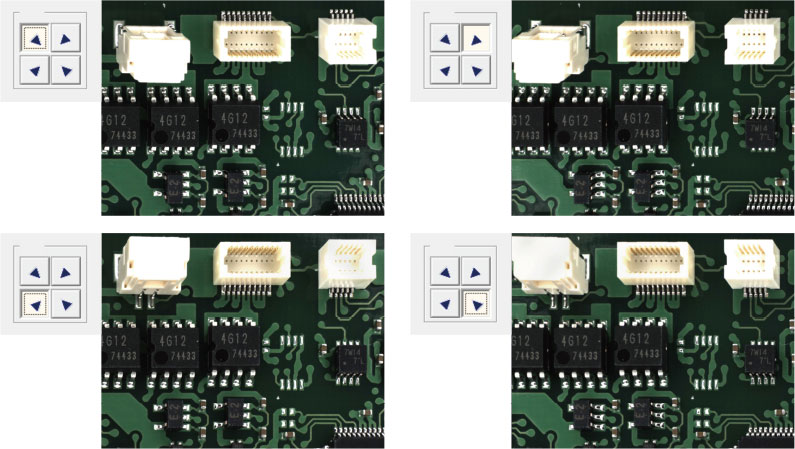 20Megapixels high-resolution cameras were adopted. Clear images enable accurate secondary judgment. The higher picture quality improves the accuracy of automatic inspections based on oblique images.
Capable of inspections in the device sector
New inspection functions required in the inspection process in the device sector were developed. Capable of detecting minute problems such as cracks and chips on semiconductor components (e.g., wafers and WLCSPs), contributing to improving the quality of device products.
Super high-resolution 5μm lenses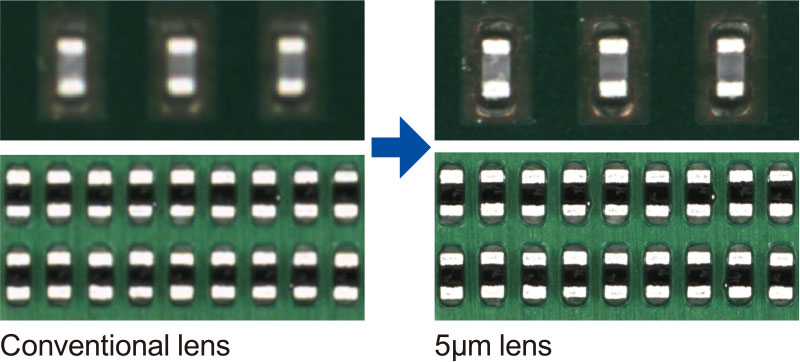 The 5μm lenses added to the lineup are capable of higher definition inspections compared to the conventional 7μm lenses. The lenses improve the performance of high-accuracy inspections of super-tiny components (e.g., 0201mm components) and inspections of minute problems such as cracks and chips on components.
Coaxial lighting mounted
For accurate inspection of the surface of mirror-finished components, coaxial lighting was added to the Yamaha's proprietary 3-step white dome-shaped lighting. The system for which the inspection performance required in the device sector was improved takes images of the surface of semiconductor components (e.g., wafers and WLCSPs) clearly.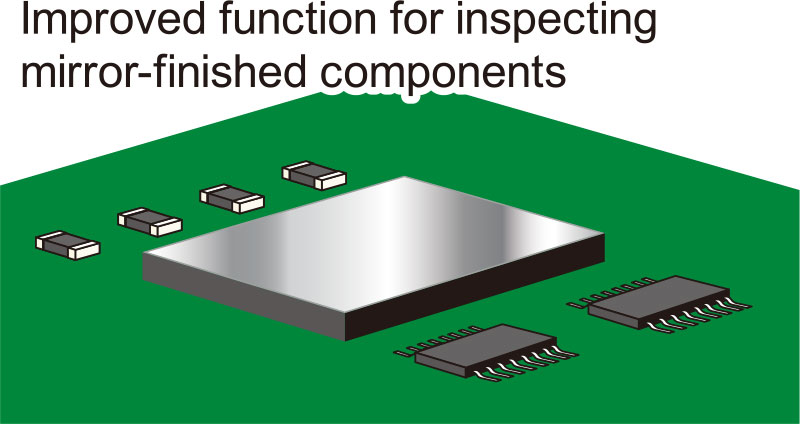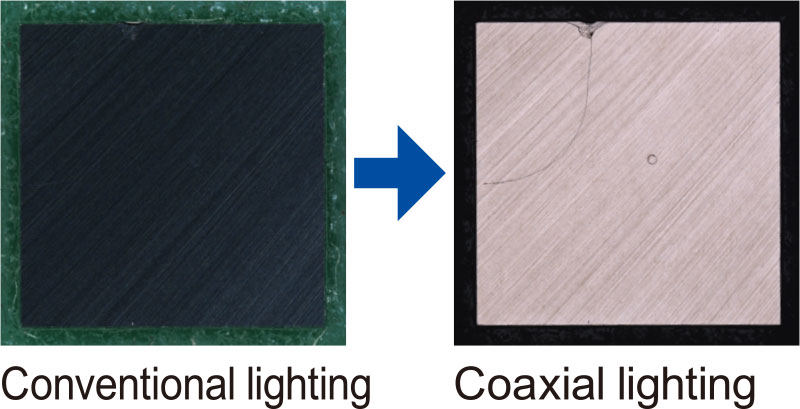 Enhanced PCB conveyance capability
Large PCBs conveyable
YRi-V can handle large PCBs with L610mm and W610mm as a standard. The dual lane system can convey large PCBs with W320mm on the two lanes.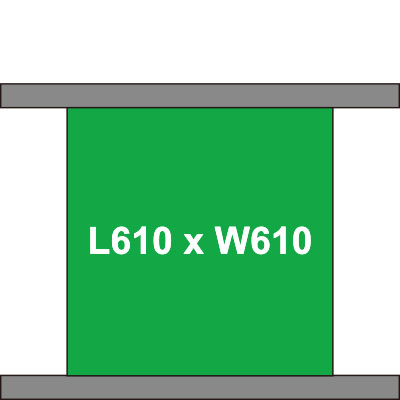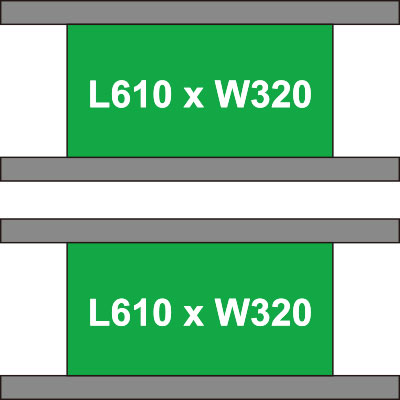 Dual lane system
The newly developed dual lane system can operate each lane flexibly. The system that can be easily connected to upstream and downstream equipment contributes to establishing dual-lane lines flexibly.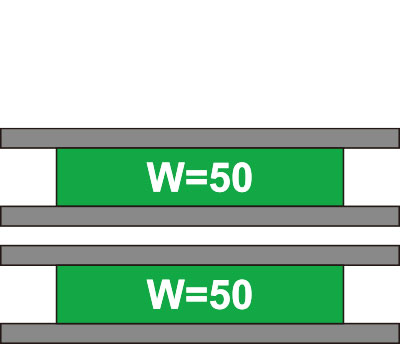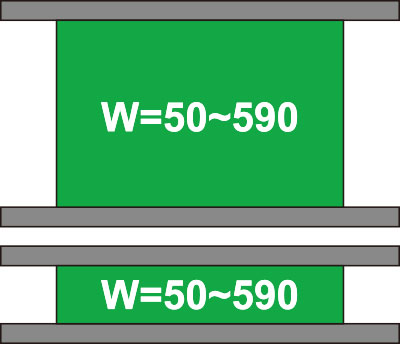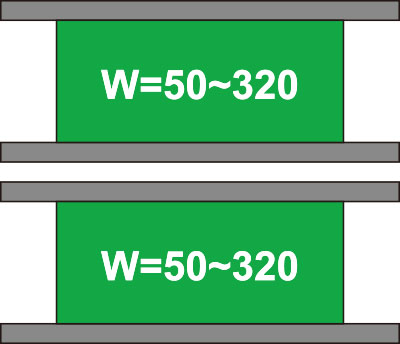 Latest software solution using AI
Latest software solution using AI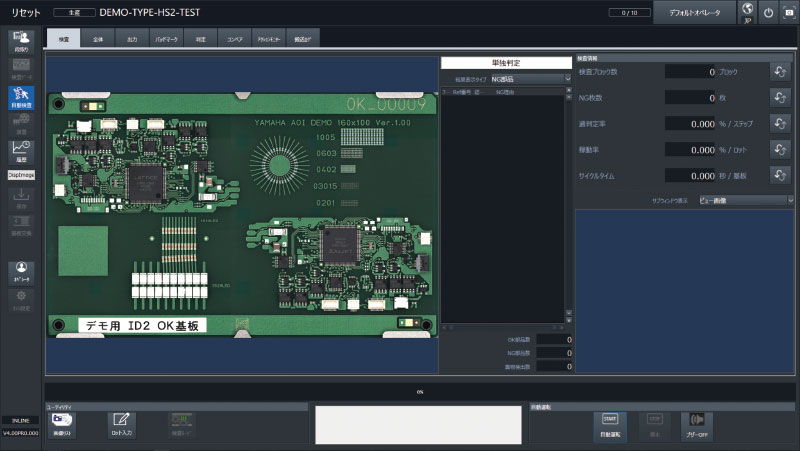 New easy-to-see operation screens with advanced design were adopted. New functions mounted make it possible to create data in a simple way.
Mobile Judgement and QA option
Inferior images are sent to the operator's mobile unit via a wireless LAN, which makes it possible to judge pass or fail remotely. The system allows line operators to also make decisions, contributing to labor savings.

Automatic inspection data creation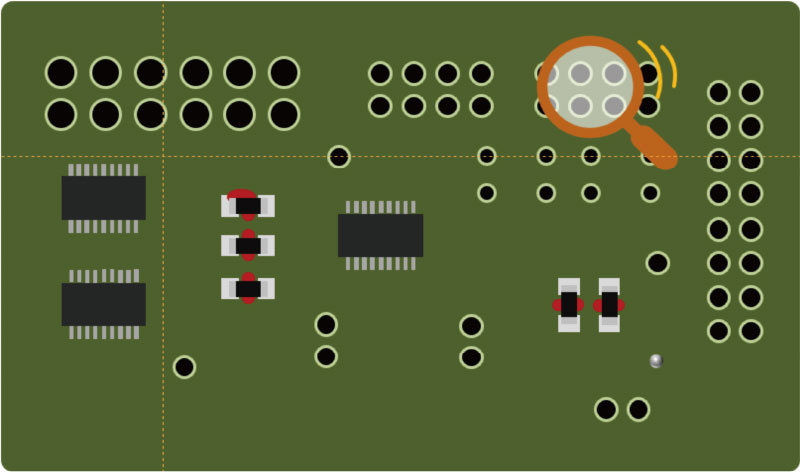 The system can directly convert all types of data (e.g., CAD, CAM, and mounter data) into inspection data and automatically creates PCB images from Gerber data. The system detects through holes on DIP PCBs automatically and can create inspection data automatically.
Automatic component library matching [AI function]

AI automatically identifies the component types based on images taken by the camera and applies the optimum component library automatically, contributing to simplifying the inspection data creation.