Satisfaction on the production floor. Quantity x Quality x Labor-saving: SMT solution
Here are various SMT solutions that can be realized by adopting a production floor consisting of Yamaha's SMT equipment.

No need to walk to the equipment, minimizing steps walked by operators

Mobile devices, etc. improve work efficiency
Normally, operators need to walk to the equipment to check what step to take next and look at the screen on the equipment. 1 STOP SMART SOLUTION enables the operator to use a mobile device, or a large-screen monitor or similar to check the next step from anywhere.

Visualizing the state of the production line
1 STOP SMART SOLUTION can display information collectively on the dashboard. This allows operators to check the line's progress on the floor, or the operational status of equipment, from anywhere, so if something happens, they can get to the equipment right away.


Supports efficient replenishment of components
The number of components left for each piece of equipment is displayed collectively on a large monitor or a tablet or similar, enabling the operator to instantly see which components need to be supplied next. This solution improves the efficiency of component supply by eliminating wasteful movements such as having to go and stand in front of the equipment's screen.
WEB monitor for remaining components (YSUP-MT)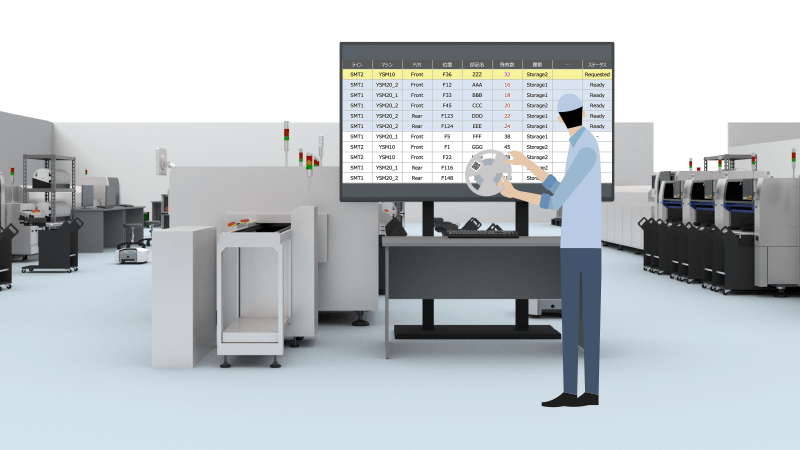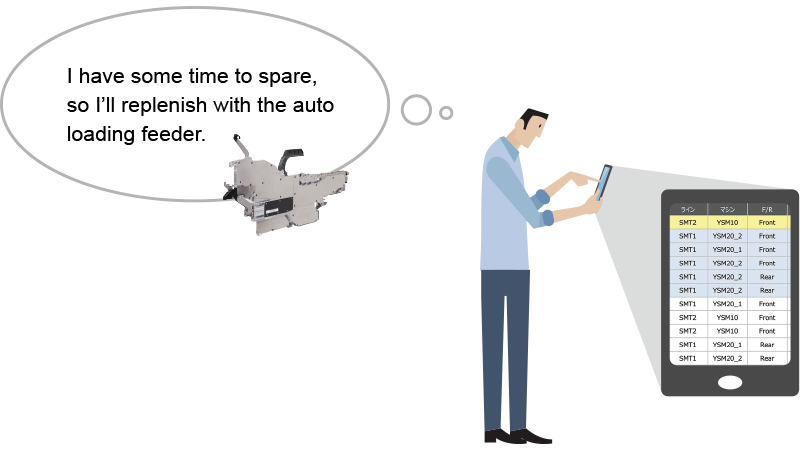 Components can be replenished efficiently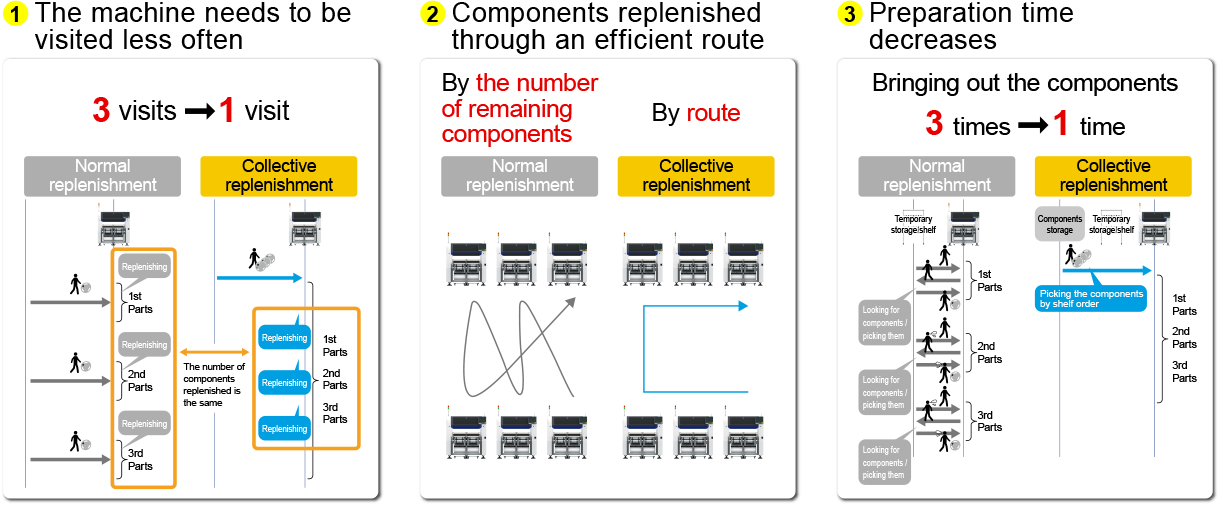 Remote secondary AOI judgment
The results that were deemed defects by AOI will be displayed on the operator's mobile phone to enable the operator to make a judgment on the spot.
This way, the operator no longer needs to go to the AOI. The line operator can perform multiple operations including AOI's judgment.
Mobile judgment feature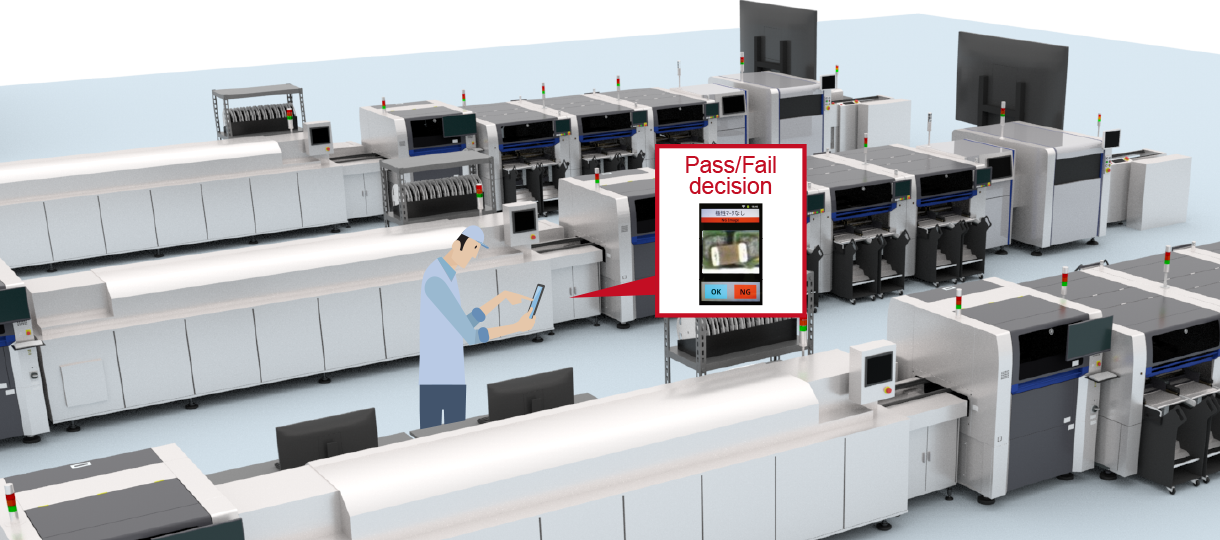 Data collection is simple, making it easy to reflect improvements on site

Analyzing sources of disabled operations and failures
SMT production sites are always making improvements to lift production efficiency and quality. To deliver these results faster and more effectively, 1 STOP SMART SOLUTION offers features to support operations for making such improvements.

Analyzing the entire production line
1 STOP SMART SOLUTION enables multi-faceted analysis by displaying all information from the production line on a single dashboard.
Because the data can be collected and analyzed automatically, you will no longer need to do it manually. This means that you can implement improvements faster.
Analysis dashboard


Proposals to promote improvements
Improving your equipment's operating rate and quality through collecting and analyzing information on production results takes a lot of work. But we can ease this load. If you introduce our remote maintenance service, on request we can analyze the state of your production from production log data and make suggestions for improvements.
Machine operation report