D×D Printer YSP20 Feature
BUILT-IN HIGH–SPEED & MULTI-FUNCTIONS SURPASS ALL PREVIOUS LIMITS!
Ideal for High-Speed Multi-Function Printing
With dual stage & dual stencil
Printing has a line tact time of approximately 5 seconds. More than doubles the YSP productivity.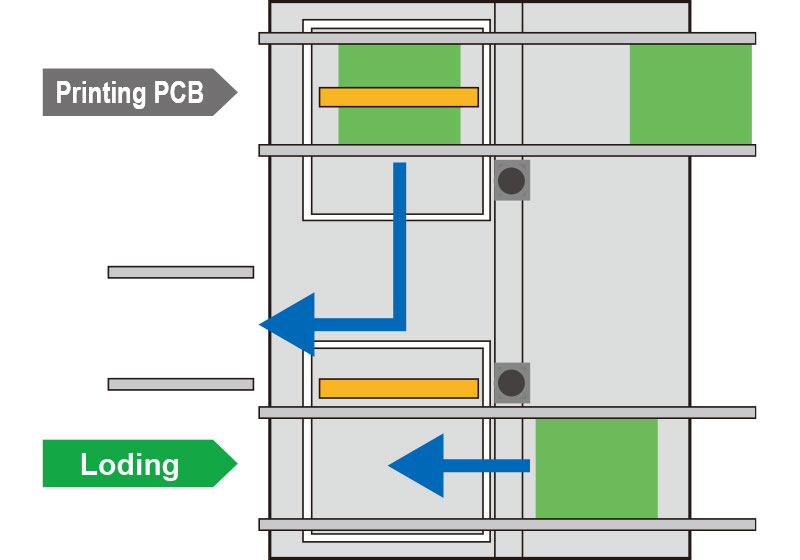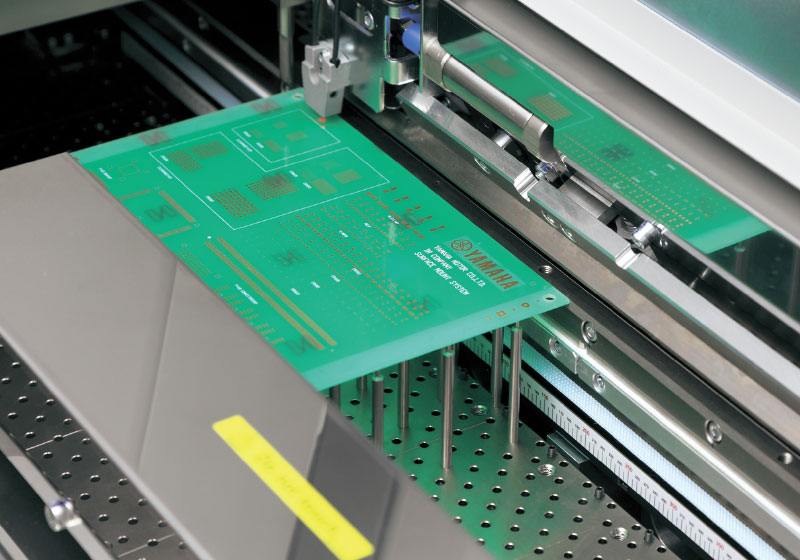 Non-stop setups & changeovers
One side sets the stencil backup while other side prints PCBs.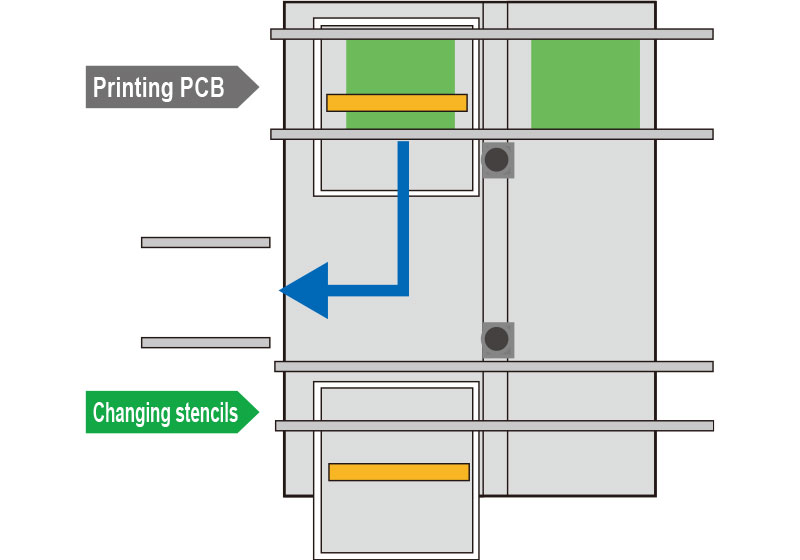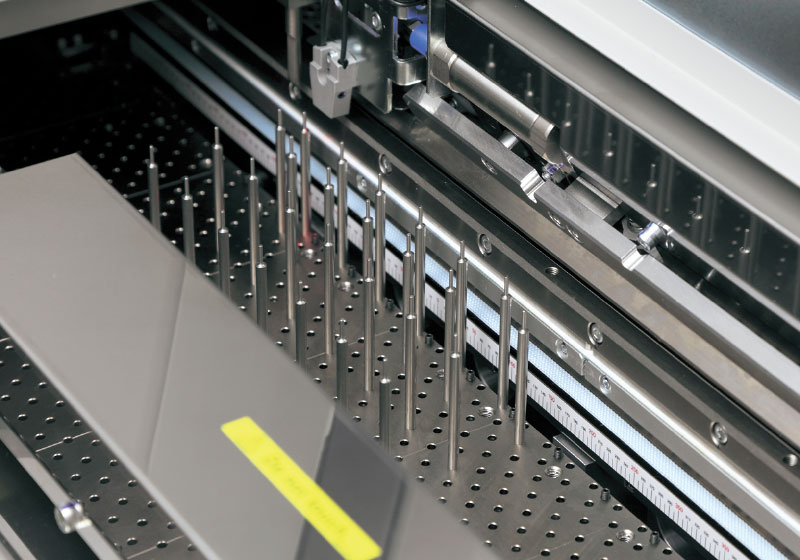 Fully compatible with YAMAHA dual lane system
Internal traverse function handles all dual-lane and single-lane types as a standard feature.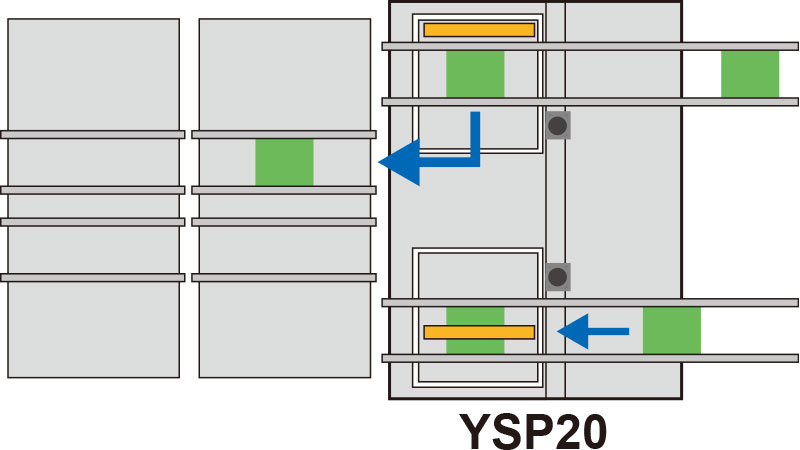 Delivers High-Quality & High-Accuracy Printing
YAMAHA's original 3S head
[3S:Swing Single Squeegee]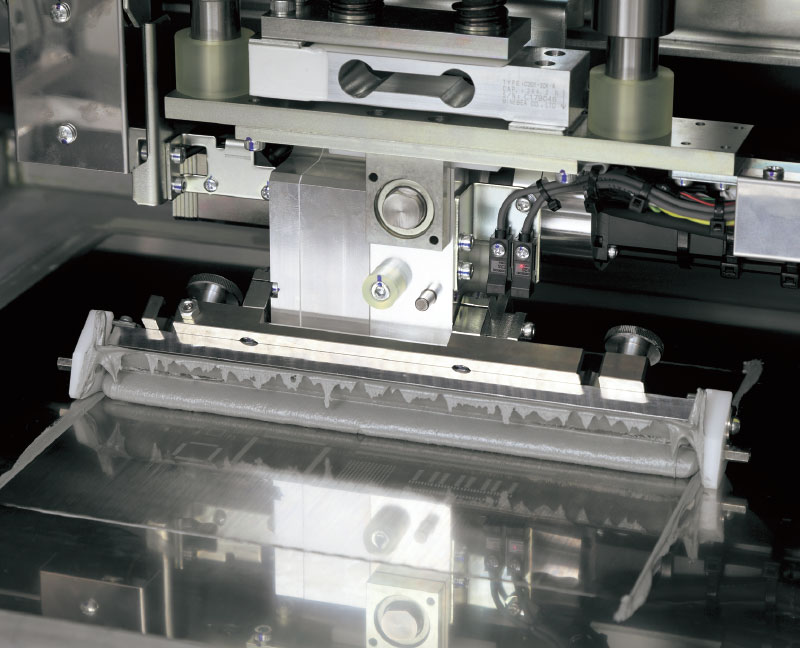 Program change squeegee attack angle and speed to an ideal setting to provide optimal printing conditions that match the solder being used.
Printing inspection function
(option)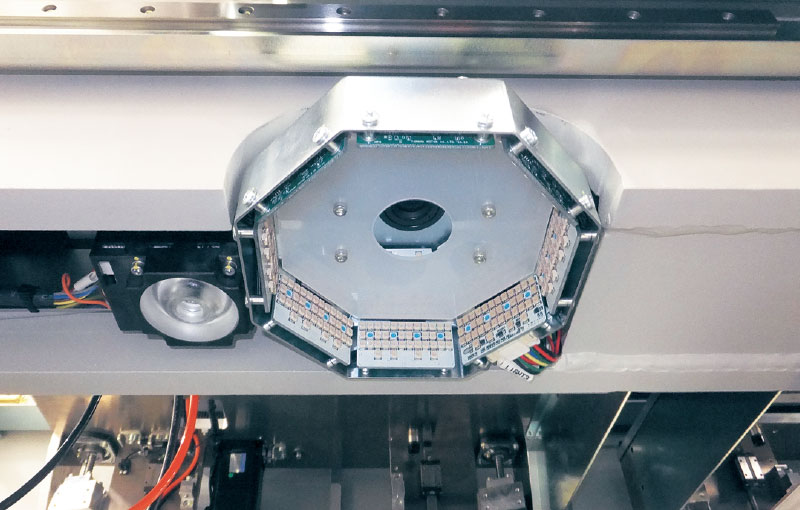 Dedicated camera does full main line inspection. Feedback results are used in automated overlay printing and stencil cleaning.
PSC system (option) for stable printing
[PSC:Print Stability Control]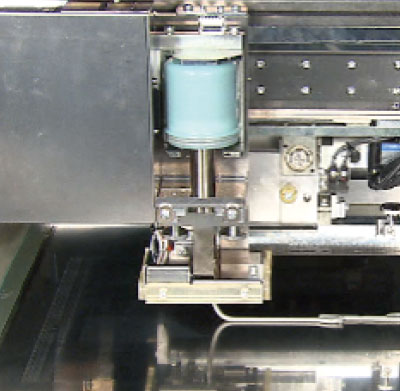 This function stabilizes the cream solder rolling radius that affects print quality. The PSC function shortens the setup time and cuts solder loss. PSC is also compatible with non-stop production operation.
Auto cleaning system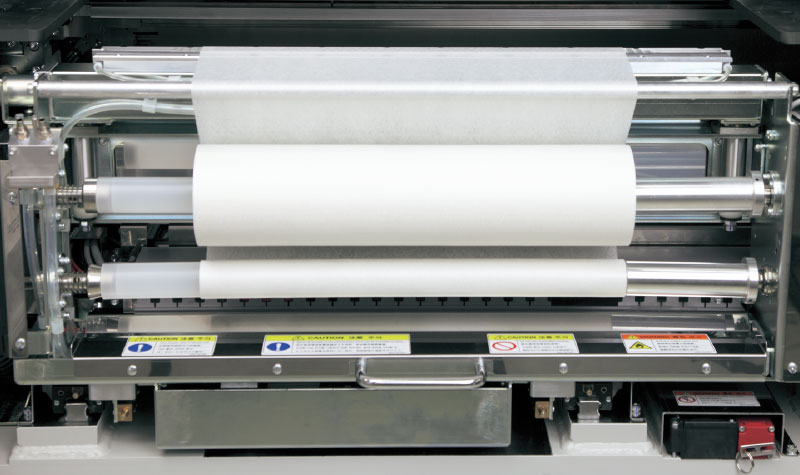 High efficiency cleaning system is a standard feature. New system design makes for quieter operation.
Graphic layer base alignment function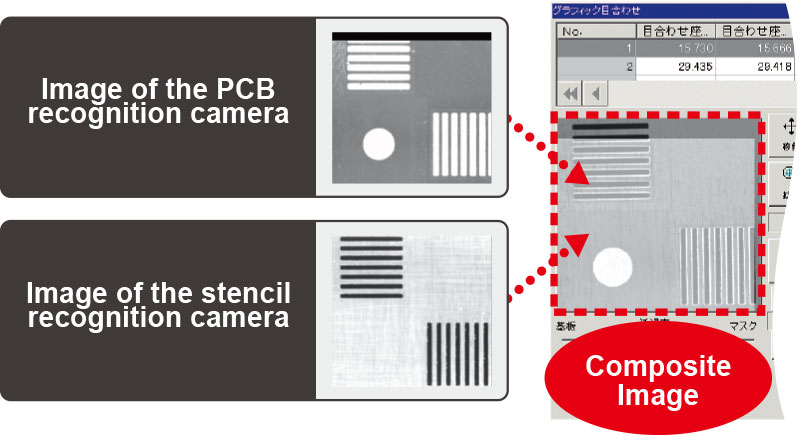 Composite display made from 2 camera images allows easy and precise alignment of PCB and stencil positions.
Handles Large PCB & Stencils
Handles large PCBs
This model is designed to handle larger PCBs up to L510 × W460mm, expanding its capacity to accommodate collective substrates, LCD PCBs and industrial-use PCBs.
Handles large stencil sizes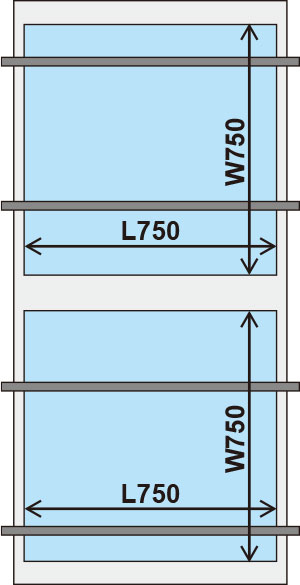 Both front and rear stages handle large stencils to a maximum size of L750 × W750mm. 4 types of stencil sizes can easily change by a simple operation.
Superb Operability & Full Range of Options
Touch panel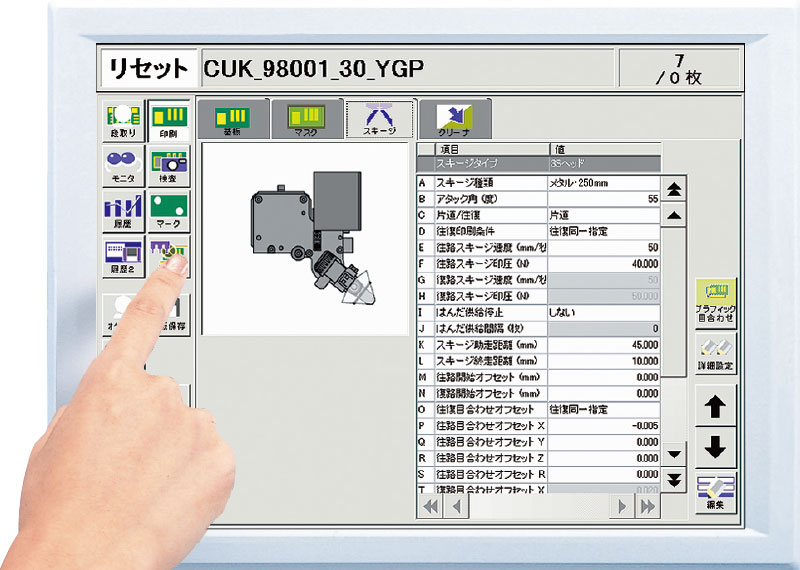 Smooth and simple operation via easy-to-see and easy-to-use interface Displays text in 4 languages: Japanese, English, Chinese, Korean.
Options
Print inspection camera
Print stability control (PSC)
Left to right conveyor
PCB vacuum suction system
Temperature control unit
Transformer for Temperature control unit
Solder remaining quantity detection
UPS system
Double squeegee head
IT option