Cylinder Head (1)
This high-performance cylinder head cast with ideal methods is reproducible in several countries.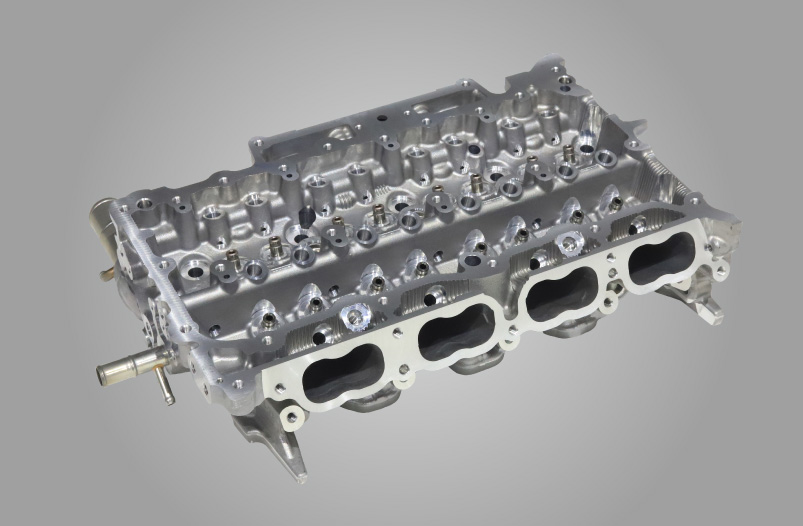 Cylinder Head (1)
Yamaha has manufactured over three million car engines, specializing in high-performance, high-revving units. We therefore supply a wide variety of cylinder heads that satisfy the performance requirements of such engines. In manufacturing them, we apply the casting expertise for creating thin walls, complex shapes and more garnered from casting parts for our other products, resulting in lighter car engines that add to the fun of driving.
| | |
| --- | --- |
| Product category | Automobiles and Others |
| Casting method | Low-pressure casting |
| Material | Aluminum alloy (AC2B) |
| Used for | Engine |
Due to current circumstances, we have temporarily stopped accepting enquiries.
We apologize for any inconvenience caused and we are hoping for your kind consideration.