Automobile Engines with Highly Complex Intake, Exhaust, and Cooling Systems
Technology for mass-producing high-performance cylinder heads for automobile engines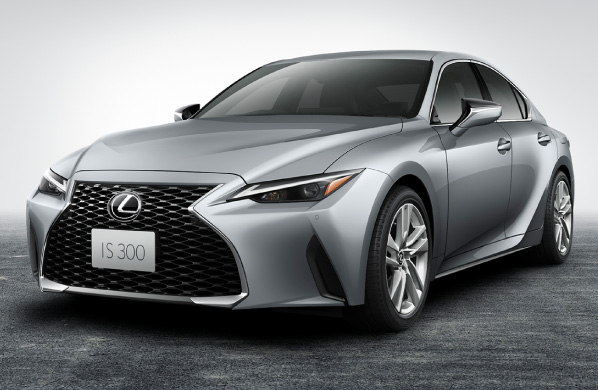 Achieve performance requirements
Automobile engines must provide ever-higher performance while still meeting numerous regulations that grow stricter nearly every year. This need has led to increasingly more complex intake, exhaust, and cooling system layouts and designs. Employing core production technologies delivering high quality, strength, and good core fitment, Yamaha has established techniques for single-piece exhaust manifold assembly and complex two-stage double water jackets. These technologies contribute to the mass production of cylinder heads for high-performance automobile engines.
Need

Build high-performance car engines that still comply with exhaust emissions regulations
DevelopmentDirection #1

Reduce the number of parts to raise manufacturing efficiency and lower costs
Solution
01

Core Production Technology

Improved our mold/die/core manufacturing technologies to achieve the required level of performance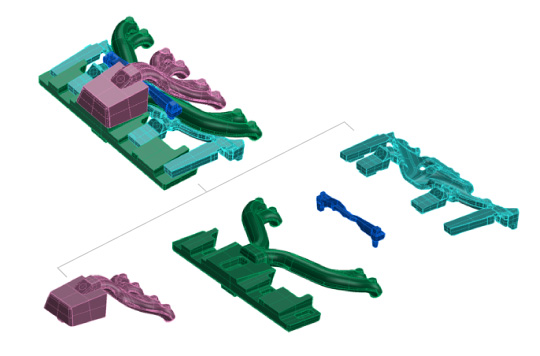 One-piece exhaust manifold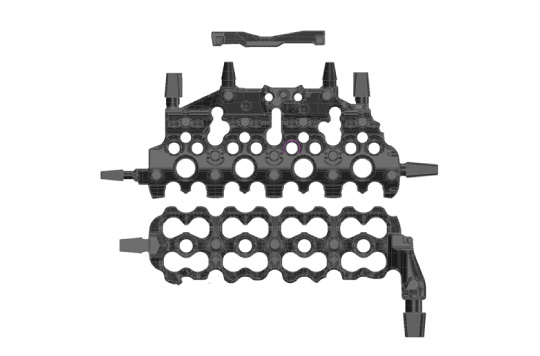 Double water jacket
Result
01

Industry-leading eco-friendliness

02

Desired engine performance achieved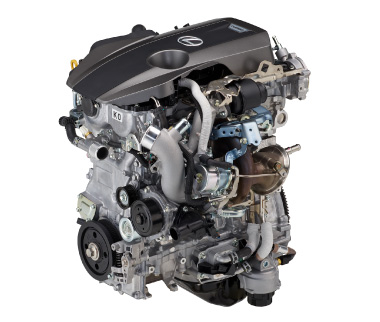 Due to current circumstances, we have temporarily stopped accepting enquiries.
We apologize for any inconvenience caused and we are hoping for your kind consideration.