Forging
Yamaha's wealth of forging know-how delivers high performance at a low price to meet your diverse needs.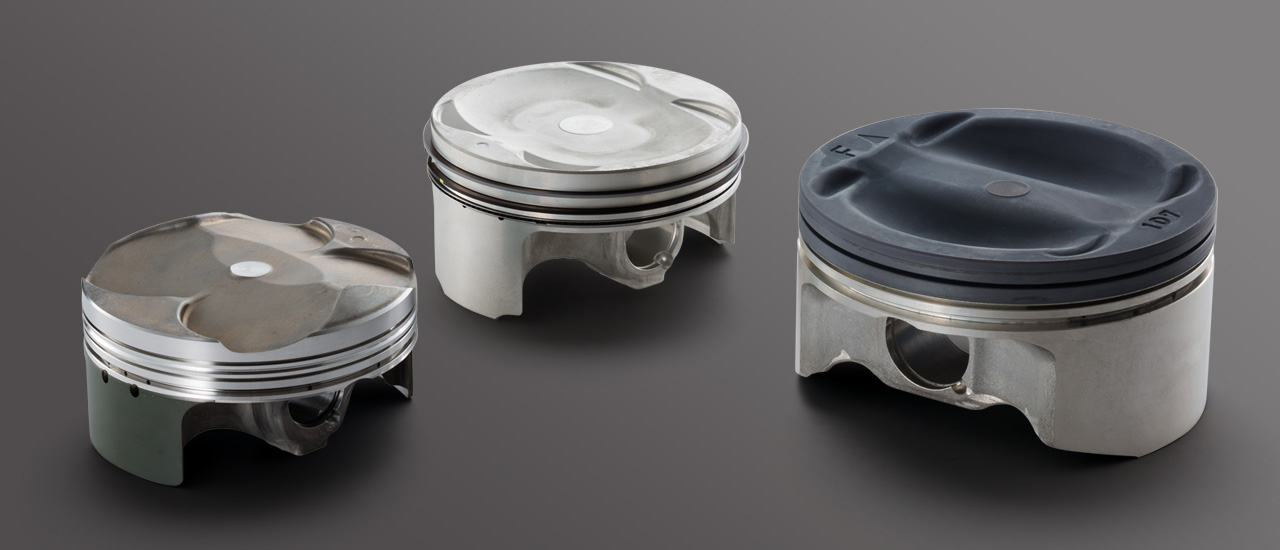 Achieving Both Light Weight and High Performance
Sportiness is a quality highly desired in motorcycles, with competition for outright performance always at the forefront. In Yamaha's quest to develop bikes with ever-higher performance for both engines and chassis, we have continuously advanced our expertise in a variety of manufacturing technology fields. Our aluminum forging technology is one standout example of this effort. To increase both horsepower and reliability, Yamaha began producing and adopting forged aluminum pistons on its motorcycles beginning with the 1996 YZF1000R Thunderace model. Since that first use in a supersport model, forged aluminum pistons are now widely used in numerous Yamaha motorcycle engines, including the more cost-oriented models marketed throughout many ASEAN nations.
Leading Performance and Low Cost
Yamaha has used forged aluminum pistons—a mark of high engine performance—extensively since the latter half of the 1990s. Developing the technology to manufacture these pistons in-house—beginning with fundamental R&D—rewarded us with our own unique store of knowledge and experience, including stringent selection criteria for raw materials, special manufacturing methods and improved die and mold durability. All this led to success in producing forged aluminum pistons at a much lower cost. Thanks to such breakthroughs, forged parts are no longer limited to flagship performance models and now see use in many other motorcycle categories. A principal mission of the Iwata Metalworking Team is to offer this level of performance to as many customers as possible, and we are continuing our work to further reduce the costs of aluminum forging.
We Also Accept Prototype Requests
Forging involves applying a massive amount of force to the material to alter its shape and increase its strength. The techniques Yamaha has developed for forging the complex shapes of aluminum pistons can also be used to produce a variety of prototype parts. From design to machining, we can apply our expertise in every stage of the process to meet your needs for a high-quality prototype piece.
Our Business
Due to current circumstances, we have temporarily stopped accepting enquiries.
We apologize for any inconvenience caused and we are hoping for your kind consideration.