What We Can Do as a Casting Manufacturer
We strive to cast parts that give form to ideal designs and pursue greater excellence in the industry.

Our Goal is Pioneering New Possibilities for Cast Parts
Yamaha Motor's history of growth as a manufacturer goes hand in hand with the advances we have made in our casting technology. Before Yamaha Motor was founded, our parent company had already acquired a strong base of knowledge for casting piano frames, and this was eventually put to use for making our first motorcycle engine and chassis parts. Our casting operations soon expanded to parts for automobile engines and outboard motors. As we continued to make new advances in the possibilities of casting, it was always with the desire to contribute to creating a better product. That has been the unchanging goal of the Iwata Metalworking Team at Yamaha Motor.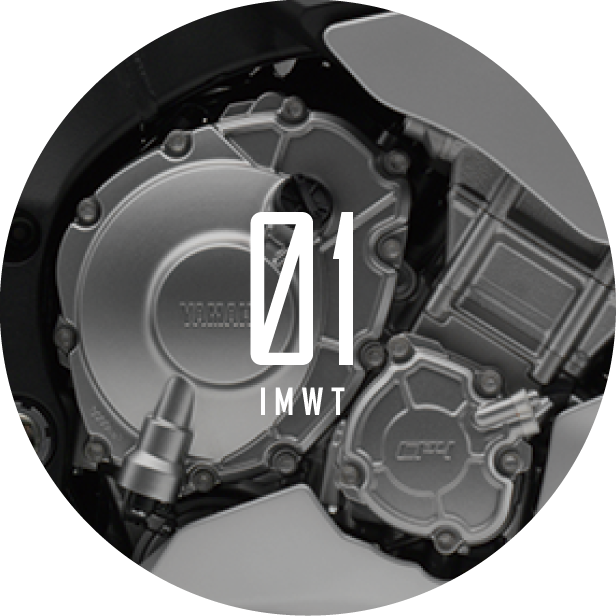 We Like a Challenge: The Tougher, the Better
Motorcycle engines often require the capability for high revs and high power but still need to be compact and lightweight. Marine engine parts need the reliability and durability to resist corrosion in saltwater and the like. Meeting and exceeding such demands presents a succession of tough technological challenges. While facing and overcoming hurdles in the ongoing process of research, development, parts manufacture, and assembly and production that goes into creating our motorcycle engines, marine engines and other products, Yamaha Motor has accrued a wide-ranging wealth of technical know-how in the field of casting. The Iwata Metalworking Team wants to open up our doors and put our expertise to work for you in your manufacturing operations.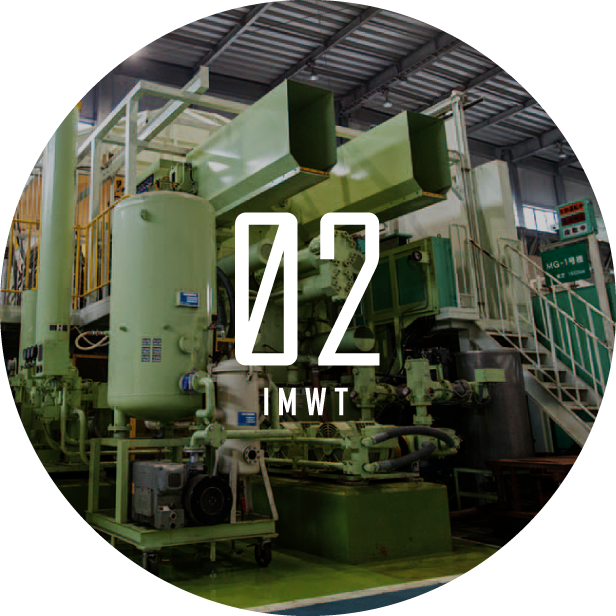 To Create Ever-Better Products
The metalwork that is casting often never meets the eye of the average consumer; you could liken it to the stagehand working behind the scenes at the "theater" that is product creation. But that's not how we think of ourselves at the Iwata Metalworking Team. To build attractive end-products that win acclaim and capture the hearts of their owners, you have to be devoted to achieving the highest levels of quality in the manufacturing processes employed. In the development and manufacturing of motorcycles, where almost every part is not only functional but also part of the exterior design and appeal of the machine, we are acutely aware of the important role every part plays in the final product. The Iwata Metalworking Team will fully support your efforts to create ever-better products.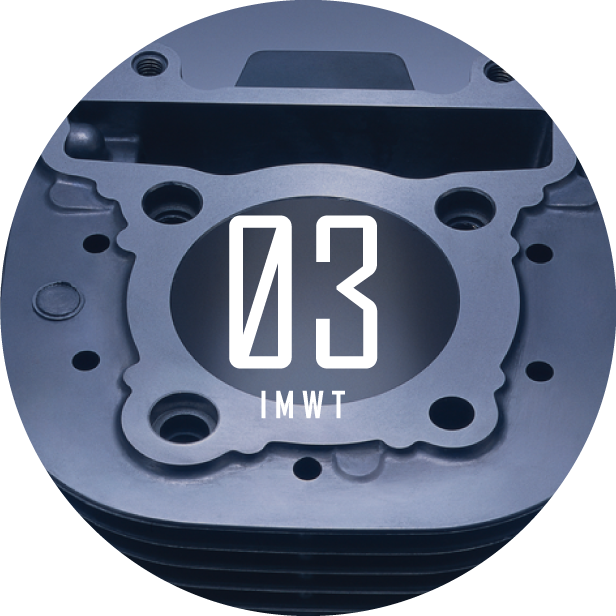 Our Solid Foundation is Why Flexibility is Our Strength
The Iwata Metalworking Team does not shy away from any casting assignment, even if the demands presented are challenging. By calling on the wealth of casting and manufacturing expertise we have continued to compile from our beginnings to the present day, we combine proven and effective methods—or develop new ones if needed—to present our clients with exactly what they requested, by whatever means necessary. The reason we have the flexibility to offer solutions for various applications is our solid foundation of casting technology and know-how. Because we have always been committed to developing and manufacturing the central parts and components for our main product lines of motorcycles and marine engines, it is no exaggeration to say that part of Yamaha Motor's culture is to dedicate resources to enhancing our manufacturing capabilities. Our foundation in the practice of creating "something" from "nothing" is the source of our flexibility to provide solutions for a wide range of applications.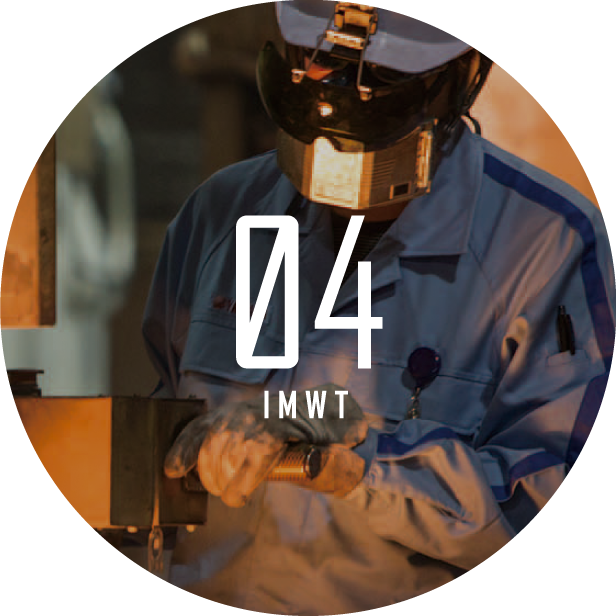 Belief in an Elite Corps of Engineers
The motorcycle and marine engines that Yamaha Motor manufactures constitute only a small part of the global industry for transportation and transport. But if you set aside raw numbers for production volume, we have the utmost confidence that the quality of our products is second to none. This is because motorcycles and marine engines are products that must clear numerous requirements while being subjected to incredibly hard use and in severe conditions. To be forthright, mass-production of a small variety of parts is not where we excel. However, we pride ourselves in our ability to do the opposite: produce a large variety of parts in smaller volumes. Our corps of talented engineers adept at navigating through a series of obstacles—like a motorcycle!—can accelerate your manufacturing business.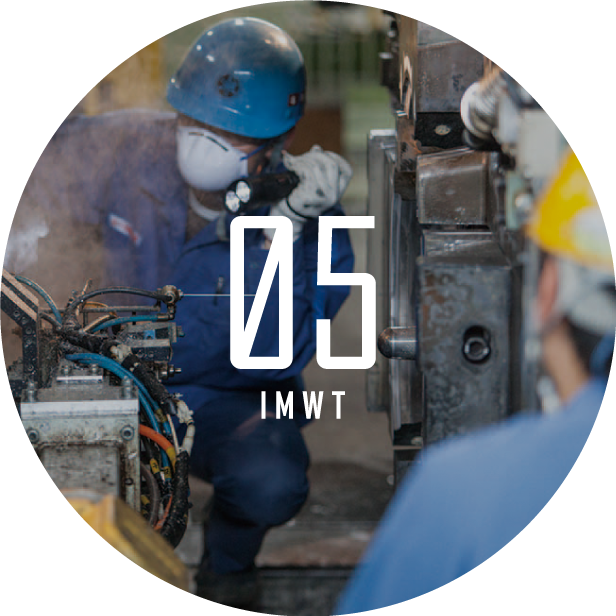 Kando Has Many Forms, Be It Football, Rugby or Manufacturing
The predecessor to today's Jubilo Iwata professional football team was the Yamaha Motor Football Club. Likewise, the Yamaha Motor Rugby Club blossomed into today's title-winning Yamaha Motor Jubilo team. The top athletes competing on these Yamaha teams have been bringing the unique excitement and satisfaction we call Kando to people both in Japan and abroad for years, helping to fulfill Yamaha's corporate mission to be a "Kando Creating Company." This mission is embraced by everybody in the Iwata Metalworking Team as well. Simply building products isn't good enough for us. Our work must exceed expectations and stir the heart of the person who owns it, and the thought of the smiles that emerge from that Kando is what brightens our workplaces. It is for these moments that we continue to hone our craft every day.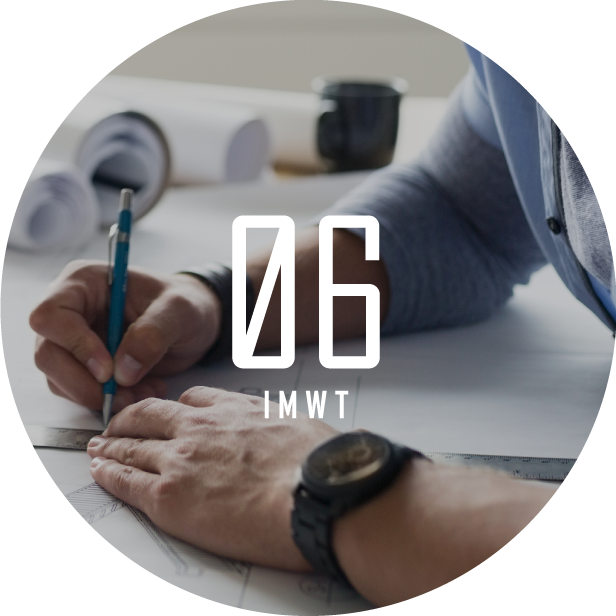 Simple Contract Work Isn't Our Specialty
Here is an example of the kind of job we don't do well: receive the design data and specification sheet, produce parts that meet the requirements given and deliver them. We need to know more. Why was it designed like this? What is the reason behind the design? Why these particular specifications? In order to better understand the basis behind a client's ideal for manufacturing and product creation, we ask such questions and sometimes participate in repeated discussions with the engineers behind the design—all to make the end result even better. That's Yamaha's style. We always want to do more than just make the parts we are asked to and deliver results that exceed expectations. This is the enduring policy of the Iwata Metalworking Team.
Our Business
Due to current circumstances, we have temporarily stopped accepting enquiries.
We apologize for any inconvenience caused and we are hoping for your kind consideration.