From Inquiry to Product Delivery
Introducing Yamaha's unique integrated and concurrent approach based on a wealth of R&D and manufacturing know-how in order to deliver products that exceed client expectations.
Product Development Workflow
We use concurrent engineering based on 3D data to create the ideal end-products our clients desire with efficiency, speed and with the best possible construction. With our integrated approach that brings all the related departments together on the same vector for all stages of the process—from data creation and casting evaluation to production and final product delivery—we can guarantee product development that incorporates the three vital elements of quality, cost-effectiveness and delivery time. As casting experts, we take pride in proposing the best solutions to meet client needs. This is the style in which the Iwata Metalworking Team develops products.
Inquiries and Estimates
Please do not hesitate to contact us about anything related to manufacturing cast parts. We are dedicated to providing timely responses and job estimates.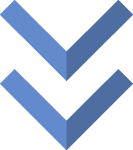 In-Depth Discussions and Proposals
Assessing manufacturing requirements for cast parts in the earliest stages of development helps reduce costs. By grasping a shared image of the qualities the client desires in the final product, we are able to make proposals from the design and engineering stage for the ideal manufacturing processes and methods.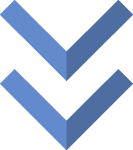 Design (3D Data Creation)
Including mold and casting requirements in the earliest stages of the design work helps minimize later design revisions in the overall process.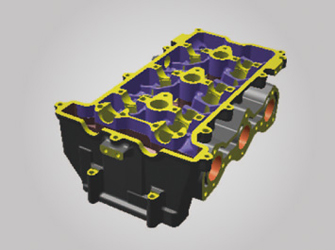 Cylinder head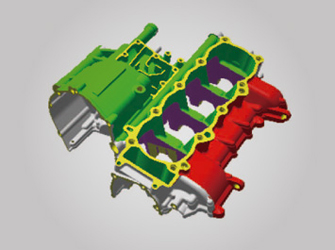 Crankcase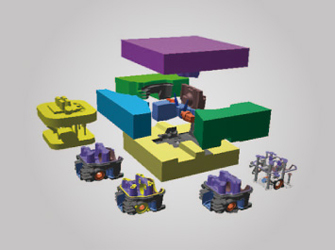 3D design data
Design (Assessing Casting Requirements)
Our accumulated know-how and a system of checks enable optimal planning and setting of casting conditions, and the work process depending on the shape of the part to be cast.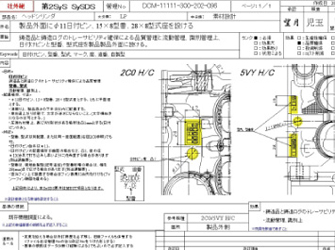 Drafting standards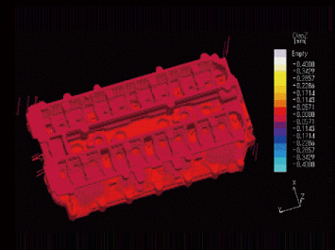 Thermal stress analysis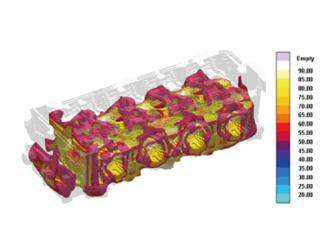 Solidification analysis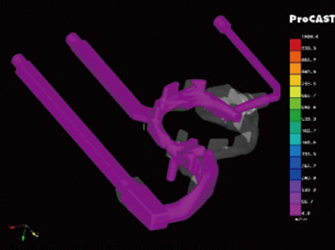 Core design analysis
Design (Mold/Die Design)
By using 3D data created from our assessment of casting requirements to design molds, we are able to produce high-precision molds in a short time.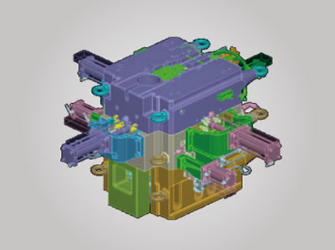 Die-casting mold (die)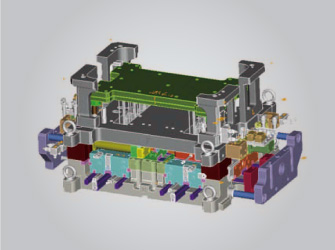 Low-pressure casting mold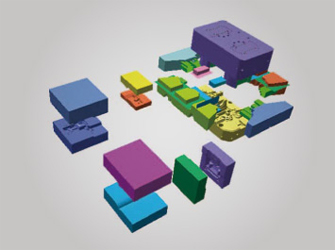 Die sinking (copy milling) data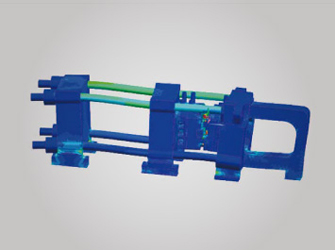 Mold analysis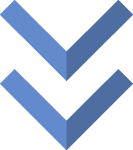 Trial Casting and Evaluation
We conduct casting trials to test and evaluate the piece in order to achieve higher levels of dimensional accuracy, interior quality and exterior quality. We also use the same meticulous casting evaluation methods proven in use in manufacturing parts for our own products to increase production efficiency.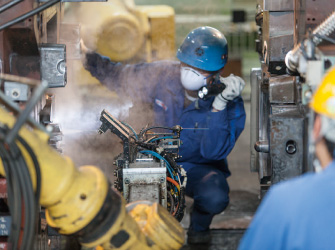 Trial casting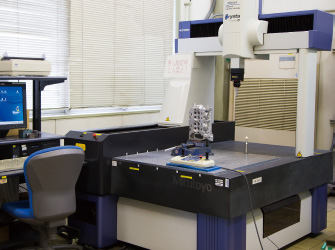 Contact (touch) coordinate measurement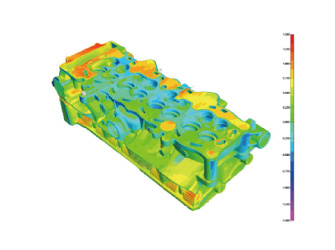 Non-contact (scanned) coordinate measurement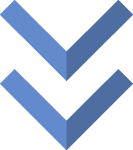 Production
Optimum use of our full range of different casting machines and flexible production lines allows us to provide a sure and stable supply of high-quality, high-yield parts.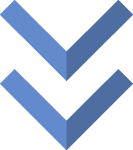 Follow-Up
Our ultimate aim is to supply the world with ever-better products. We believe that our Monozukuri is not about temporary or one-off solutions but something that must be viewed from the standpoint of sustainability. That is why we engage in close and detailed follow-up with our clients regarding the products we make.
Our Business
Due to current circumstances, we have temporarily stopped accepting enquiries.
We apologize for any inconvenience caused and we are hoping for your kind consideration.