Machining and Finishing
Our top-shelf equipment and qualified technicians allow us to machine and finish parts with the highest levels of quality, efficiency and precision.
The Quality, Efficiency and Precision that Sets Yamaha Apart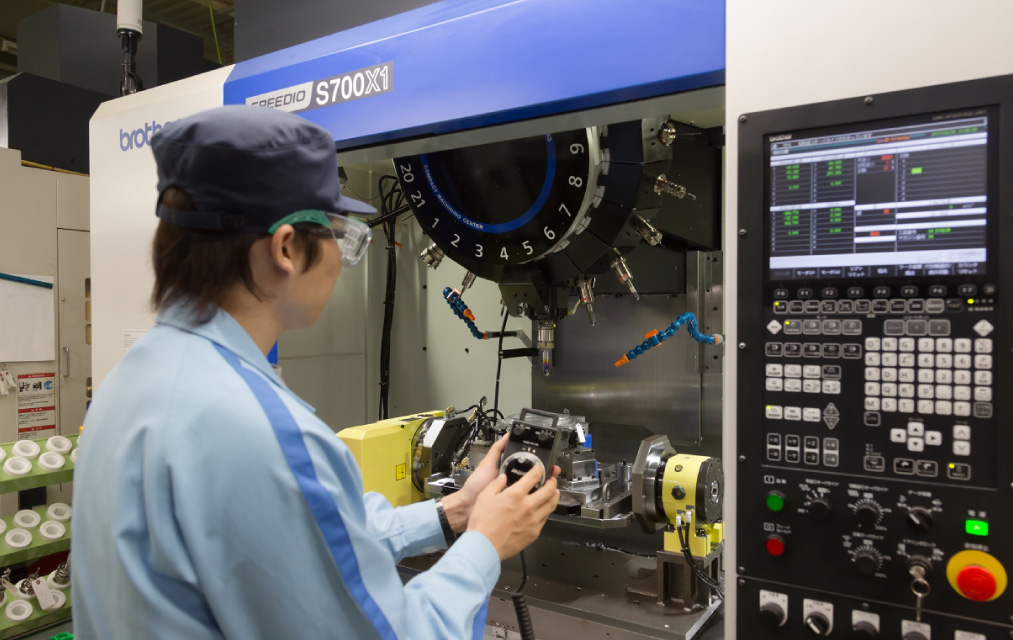 Ideal Solutions Based on Hard-Earned Expertise
Cast and forged parts go through a series of machining operations to become finished products. Yamaha possesses a wealth of machining technology gained from producing countless motorcycles, outboards and other products. Let us put our hard-earned knowledge and technical expertise to work for you, and we'll provide the ideal solutions for your projects.
Streamlining Machining Operations
One way to reduce costs and speed up production is to reduce the number of machining operations required. Our precision casting and forging technologies form the bedrock of our technical expertise, and we can devise production processes that significantly reduce the number of necessary machining operations. The Iwata Metalworking Team offers you its total support to create the best products for your company.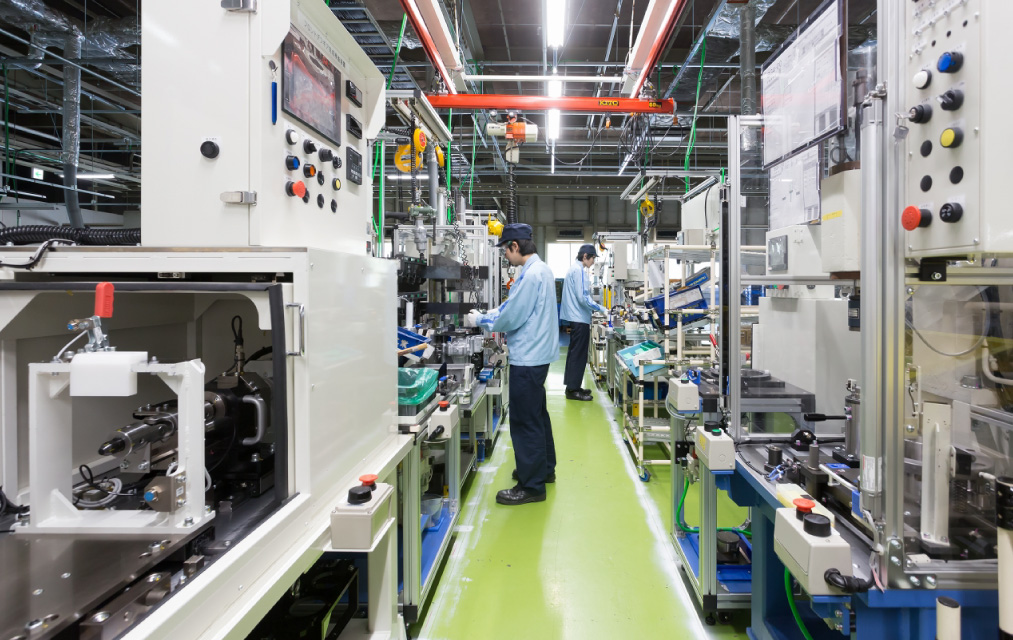 Parts for Assembly Are a Yamaha Specialty
When it comes to assembling multiple components into a single unit, we're industry experts. We don't just supply individual parts. We will work closely with your engineers to create the superior components you need, and from the functions you require, we'll calculate the ideal setup for parts assembly work for you. Leave formulating complex, high-precision assembly systems up to Yamaha, and you can save on development time and effort.
Global Manufacturing Network
Yamaha boasts a variety of machining equipment meeting global standards, and new client projects can be quickly set in motion in countries around the world. Our factories are flexible and can tailor operations to meet a country's specific needs while providing the level of quality control expected from a Japanese manufacturer, delivering to you high-precision, high-quality manufacturing at a low cost.
Cutting, Grinding and Heat Treatment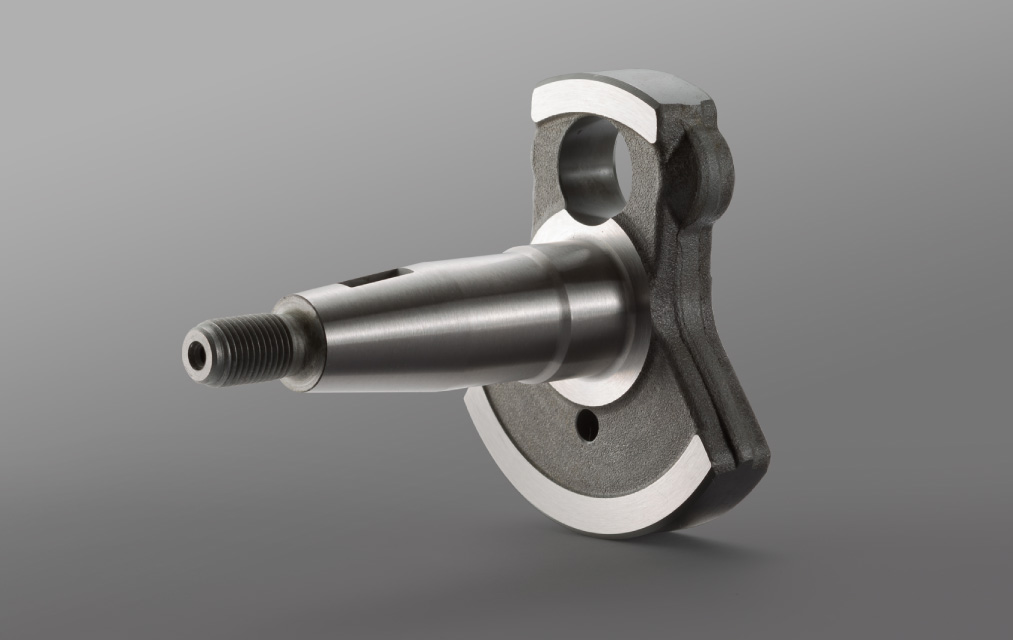 Yamaha's high-variety, low-volume (HVLV) production capability is the result of our focus on using top-range equipment for speedy, low-cost manufacturing. More compact and high-performing equipment means cutting and grinding operations are performed with higher quality, more precision and better efficiency. We also provide manufacturing support for complete parts and all their components according to your requirements for functions and performance, and can perform all standard heat treatments, from multi-phase carburizing to gas soft-nitriding.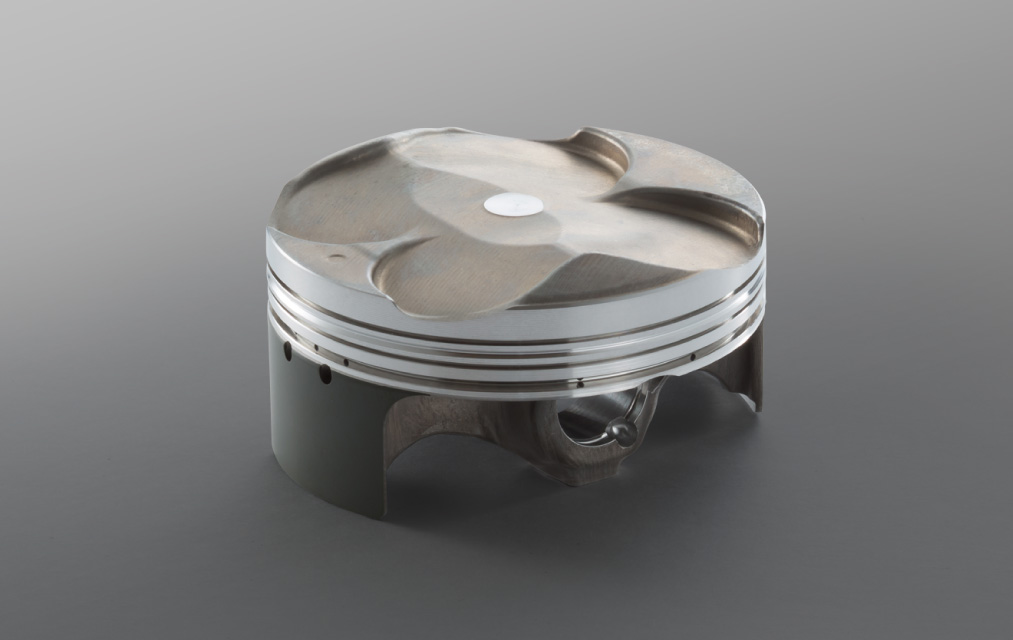 Friction reduction, weight reduction and lower cost—Yamaha's experience in building motorcycles, outboards and other products have made us specialists when it comes to surface finishing and its many benefits. Based on your design requirements, desired performance and production cost ceilings, we can provide surface finishing options that will meet your needs.
Plating
From engine internals like pistons and cylinders to exterior parts, Yamaha offers a wide variety of plating treatments that not only improve the quality and performance of your products, but also their visual appeal.
Piston Coating
Yamaha's piston skirt coatings reduce friction loss for improved performance and better wear characteristics.
Thermal Spraying for Cylinders
Spraying a thermal coating of alloy particles to the inner walls of aluminum cylinders removes the need for a cylinder liner, and widens the range of choices for our clients.
Nano-Film Coating
Yamaha's proprietary SixONy™ nano-film coating is used mainly on exterior parts. Sputtering deposition is used to apply a ceramic coating with superior levels of heat resistance of 500 ℃ and up. This film can be also applied transparent and colorless or with color, making it usable for decorative effects.
Diamond-Like Carbon (DLC) Coating
Used on engine internals or sliding suspension components, DLC Coating reduces friction loss and improves the wear characteristics of gears and other parts.
Our Business
Due to current circumstances, we have temporarily stopped accepting enquiries.
We apologize for any inconvenience caused and we are hoping for your kind consideration.