Cylinder Block
High-quality die-casting is used to produce this cylinder block for large outboard motors.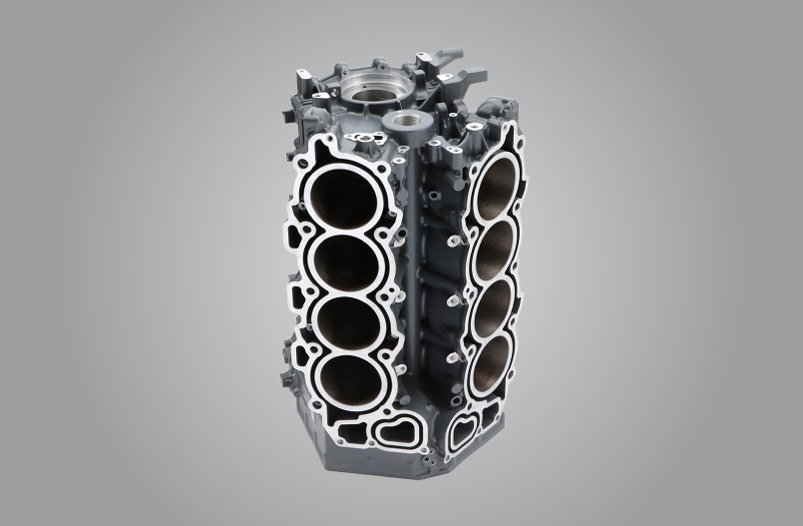 Cylinder Block
The V8 cylinder block for Yamaha's largest outboard motor, the F350, is produced using a large, 3,500-ton die-casting machine. Casting analysis, bore temperature control and an ideal casting plan has made thermal spraying of the cylinder walls and a lighter weight possible.
| | |
| --- | --- |
| Product category | Outboard Motors |
| Casting method | High-pressure die-casting |
| Material | Aluminum alloy (ADC12) |
| Used for | Engine |
Due to current circumstances, we have temporarily stopped accepting enquiries.
We apologize for any inconvenience caused and we are hoping for your kind consideration.