Lower Unit
Our corrosion-resistant aluminum alloy gives the lower unit the durability and reliability needed in an outboard.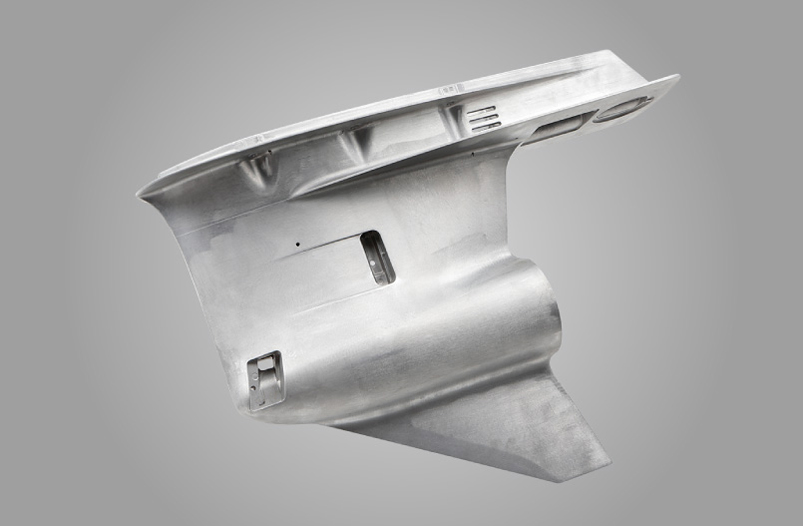 Lower Unit
The lower unit makes up the bottom-most part of an outboard motor, meaning this part spends most of its time submerged in highly corrosive saltwater environments. The lower unit is cast with an aluminum alloy (YDC30, Al–Si series) specifically developed to improve corrosion resistance, and it also has the strength and rigidity to withstand impacts with things like driftwood. The use of a side core makes its undercut shape possible.
| | |
| --- | --- |
| Product category | Outboard Motors |
| Casting method | High-pressure die-casting |
| Material | Aluminum alloy (ADC3) |
| Used for | Lower unit |
Due to current circumstances, we have temporarily stopped accepting enquiries.
We apologize for any inconvenience caused and we are hoping for your kind consideration.