Bottom Cowling
Made of corrosion-resistant aluminum alloy, this part improves outboard durability and reliability.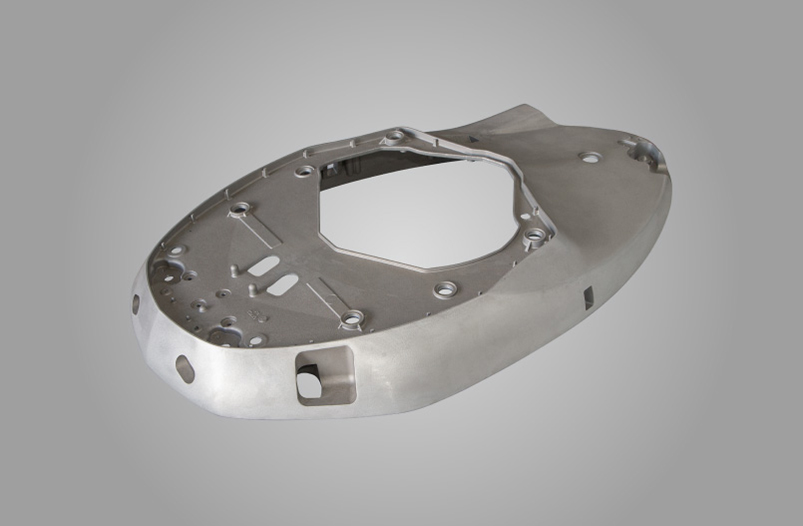 Bottom Cowling
A corrosion-resistant aluminum alloy (YDC30, Al–Si alloy series) is used to produce this bottom cowling, which is located at the bottom-most part of an outboard motor's engine case. Adding a special coating further improves its corrosion resistance. The largest bottom cowlings are produced with a 3,500-ton die-casting machine. Correcting the mold as needed keeps the parts produced uniform, reducing deformation and warping, and ensuring a high degree of accuracy.
| | |
| --- | --- |
| Product category | Outboard Motors |
| Casting method | High-pressure die-casting |
| Material | Aluminum alloy (ADC3) |
| Used for | Lower unit |
Due to current circumstances, we have temporarily stopped accepting enquiries.
We apologize for any inconvenience caused and we are hoping for your kind consideration.