Awards
Introducing the stories behind Yamaha Motor's technologies.
IBEX Innovation Awards
The IBEX Innovation Awards (formerly IMTEC) are judged and awarded at the IBEX (International Boat Builders' Exhibition & Conference) marine trade show in recognition of products that show innovative distinction compared to others on the market, provide benefits to the marine industry and the consumer, and have good practicality and cost-effectiveness.
›› View official website
2020 IBEX Innovation Award
Awarded

Helm Master EX
This control system for outboard-mounted boats aids pilots with the various operations needed when docking, setting off and the like—from moving in the bow, stern, port and starboard directions to turns, diagonal movements and full 360° rotation—all via intuitive joystick operation. The EX features all-electric steering and several autopilot features developed in-house for the first time.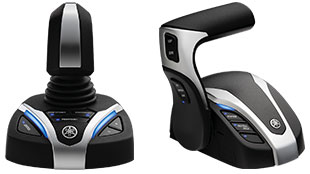 Awarded

Phase Angle Control Charging System
This high-output alternator system for outboard motors enables use of gyro stabilizers, air conditioning, sound systems, console area electronics, etc., without use of a generator by providing up to 96 amperes of electricity (net value per outboard) even when idling.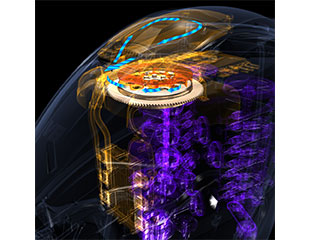 2018 IBEX Innovation Award
Awarded

F425A
The F425A employs a 5,559cc V8 engine producing 425 hp and is the first 4-stroke outboard to use gasoline direct injection, which sprays fuel at high pressure and high precision directly into each combustion chamber, and an integrated electric steering system, which eliminates the need for cables or hydraulic lines.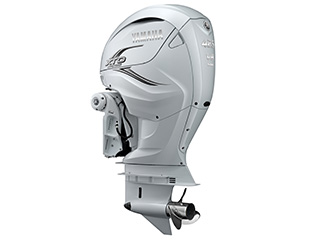 2017 IBEX Innovation Award
Awarded

F25G
The F25G uses a 432cc in-line 2-cylinder engine and is approx. 20 kg lighter than its predecessor, a weight reduction that makes it the lightest offering in the 25 hp 4-stroke outboard class. Its other features include a battery-less fuel injection system for easy engine starts.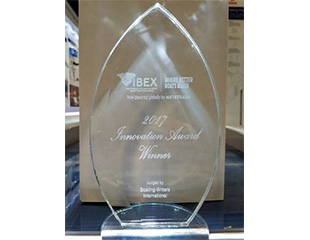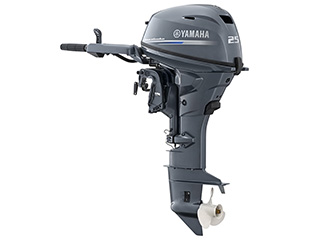 2013 IBEX Innovation Award
Awarded

F200 and VF150 VMAX SHO

F200


This 4-stroke 2,785cc inline 4-cylinder 200 hp outboard motor achieved the lightest weight in its class (in February 2013) while earning the highest-possible three-star rating for ultra-low emissions based on the 2008 California Air Resources Board (CARB) regulations.

VF150 VMAX SHO


This 4-stroke 2,785cc inline 4-cylinder 150 hp outboard motor achieved top speed and acceleration rivaling that of a 2-stroke and a lightweight design thanks to its 16-valve, DOHC layout with Variable Cam Timing (VCT), electronically controlled fuel injection and other technologies.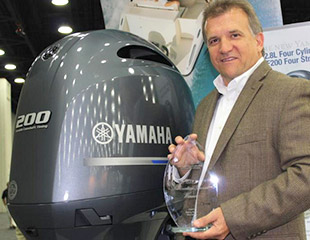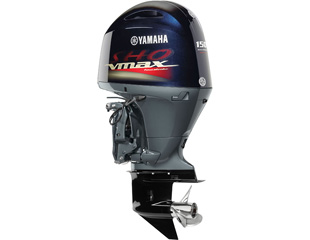 2010 IBEX Innovation Award
Awarded

VF250 VMAX SHO
This 4-stroke 4,169cc V6 250 hp outboard motor was the first to employ large diameter sleeveless cylinders, which provide reduced weight and increased heat and wear resistance through the use of thermal spray technology.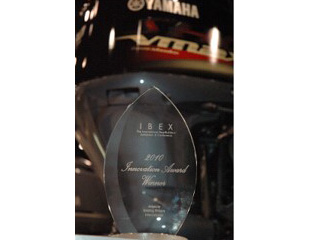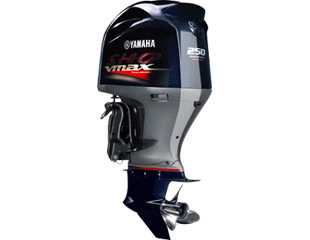 2007 IBEX Innovation Award
Awarded

F350A
The F350A was the first commercially available outboard motor powered by a V8 engine, and it had the highest displacement in the world (in February 2007) at 5,330cc, producing a maximum 350 hp. Among its features was the ability to synchronize rpm with other motors in multi-rig formats (up to three total).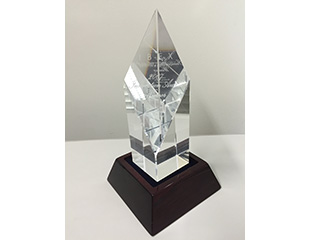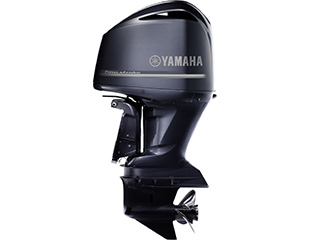 2005 IBEX Innovation Award
Awarded

Multi-function Tiller Handle for Outboard Motors
This multi-function tiller handle for outboard motors featured an engine starter key and stop switch, a Power Trim Tilt (PTT) switch, user-friendly controls like its throttle grip and shift lever, and built-in warning indicators.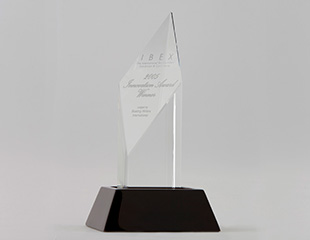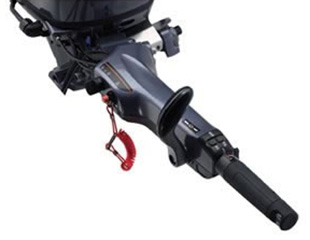 1999 IMTEC Innovation Award
View Technical Review

View news release
Awarded

High Pressure Direct Injection (HPDI)
Compared to conventional direct-injection systems of the time that used pressures of around 20 bar (290 psi), this fuel injection system for outboard motors made it possible to inject fuel at much higher pressures of 50 bar (725 psi). By reducing the injection spray into finer particles, it improved combustion efficiency, thus lowering fuel consumption and producing cleaner emissions.
1992 IMTEC Innovation Award
Awarded

Hydra Drive Propulsion System
Thanks to the use of a hydraulic clutch and other features, this propulsion unit for stern drives provided incredibly smooth gearshifts, something considered groundbreaking at the time.