"Yamaha Performance Dampers" is a new technology that reduces distortion, noise and vibration when the chassis is in motion.
It is an epoch-making car component enabling high quality and comfort in an altogether different class from that of conventional vehicles.
"Yamaha Performance Dampers" and "Performance Dampers" are registered trademarks of Yamaha Motor Co., Ltd.
Introducing the Yamaha Performance Dampers (chassis damping component).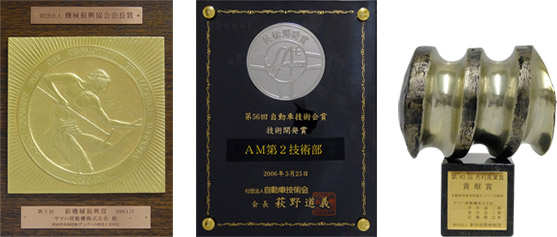 The effectiveness and value of this unprecedented technology for increasing chassis viscosity has been recognized with awards including Japan's Prize for Promoting Machine Industry, an award from the Society of Automotive Engineers of Japan, and the Ichimura Prizes in Industry.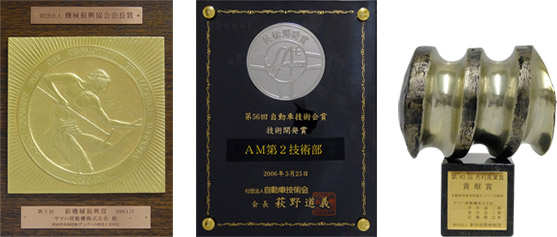 Patent Nos.

Japan: 4627389
US: 6595533
Germany: 60137619.6
Spain / France / UK / Italy / Sweden: 1209062
The Performance Dampers is a completely new technology developed by Yamaha Motor to improve chassis performance. When the chassis is in motion, it limits dynamic distortion to just a few microns. A metal vehicle body has elastic characteristics and lacks damping force, meaning that external distortion energy is accumulated and released almost unchanged, repeating the cycle of distortion at a natural frequency.
The Performance Dampers adds a damping element to the chassis that absorbs distortion energy and releases it as heat. This curbs the chassis's excessive distortion speed, not only boosting driving comfort at normal speeds, but also achieving both high mobility and excellent stability at high speeds, which are accompanied by relatively major chassis distortion.
Principle of the Performance Dampers
A chassis is an assembly of multiple spring elements. While in motion, it undergoes continuous distortion and vibration.

The Performance Dampers connects two points on the chassis using a special high- performance shock absorber (damping element), curbing micro- distortion and vibrations by intentional increasing the chassis's viscosity.


Basic Structure of the Performance Dampers
The Performance Dampers design is based on a high-pressure nitrogen-charged oil damper architecture.
Key Technologies
1. Improved damping performance at ultra low piston speed.
2. Cancellation of gas reaction force.
3. Optimization of damping properties.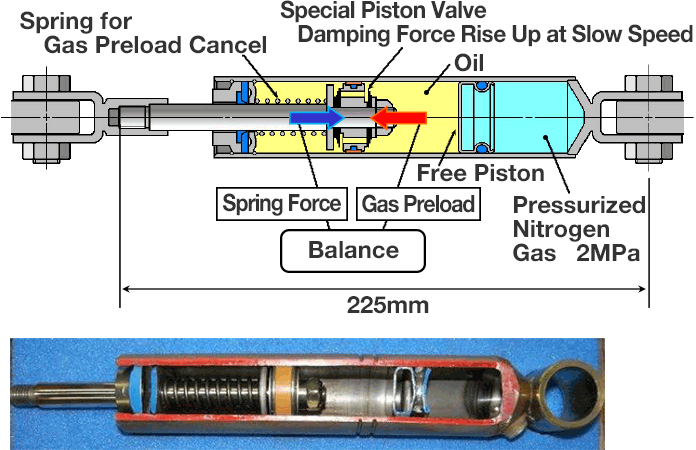 Benefits of the Performance Dampers
Adds additional body damping to achieve optimum body viscosity.
Appropriate body viscosity is an essential factor in the comfort and stability that characterize high-quality and premium vehicle bodies.
The Performance Dampers is a product that delivers optimum body viscosity in a controllable manner.
EFFECT
Handling

■ Improve stability and agility
■ Improve yaw damping
■ improve traction
■ Improve shift feeling
Comfort

■ Improve ride comfort
■ Improve NVH and sound quality
■ Improve door closing noise quality
■ Improve audio sound quality
We have recently found that counterfeit Performance Damper manufactured by third parties are circulating in the market. In case that these products infringe our intellectual properties rights, we are determined to take tough actions to protect our rights. Our performance damper has been optimally tuned by professional drivers for each vehicle with various data such as vibration and drivability being examined. We therefore would like to request that our customers make certain to purchase only genuine Performance Damper.