Shock Absorption and Noise Reduction
Enables high quality ride comfort by reducing the impact from bumps in the road and making the vehicle interior quieter.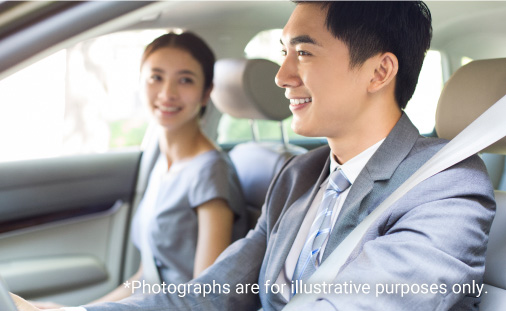 Performance Dampers absorb excess vibration from the chassis
Less shock from bumps
Quieter vehicle cabin (reduces driving noise)
Enables a high quality ride
Test Method
We drove a 4-door sedan on expressways to verify the difference in ride quality with and without Performance Dampers.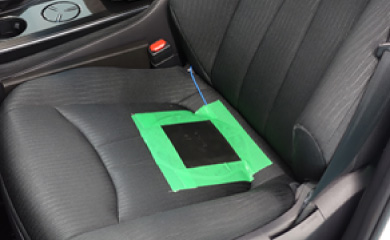 Seat surface vibration
We attached sensors to seat surfaces to measure the vibration of seat surfaces.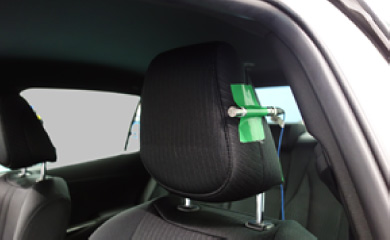 Sound pressure around ears
We measured sound pressure around ears when riding over bumps comparable to gaps of bridge joint.
Test Results
Seat surface vibration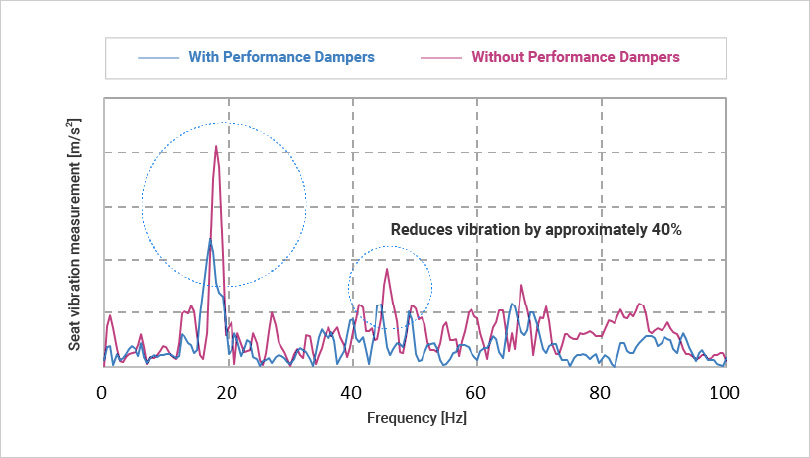 We found vibration of seat surfaces was approximately 40% less with Performance Dampers than without them. This can be expected to improve ride comfort, because it reduces uncomfortable vibration of seat surfaces.
Sound pressure around ears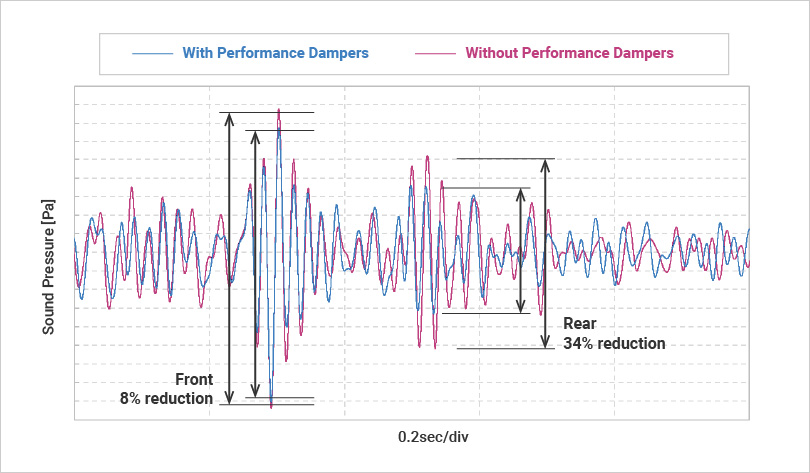 We found that sound pressure was reduced by 8% when the front passed and 30% when the rear passed. Performance Dampers make the interior of vehicles quieter, which can contribute to improving the quality of the interior space.
*Data based on Yamaha Motor's evaluations
*It may not be possible to obtain sufficient benefits, depending on the driving environment, including road surface conditions and vehicle speed.
*Individual differences exist in how benefits are felt.