L4 200-115ps
Yamaha's In-line 4 are not only much lighter but are also capable in a wide range of applications

The in-line 4-cylinder models deliver high performance in a lightweight and compact package. These are multi-functional outboards with excellent fuel economy and great versatility.
Power & Performance
16-valve DOHC engine
The cylinder head features four valves per cylinder, which makes 16 valves in total. Smaller valves weigh less and allow high-speed operation. They supply more air and allow smooth exchange of intake fuel and exhaust gas for more power.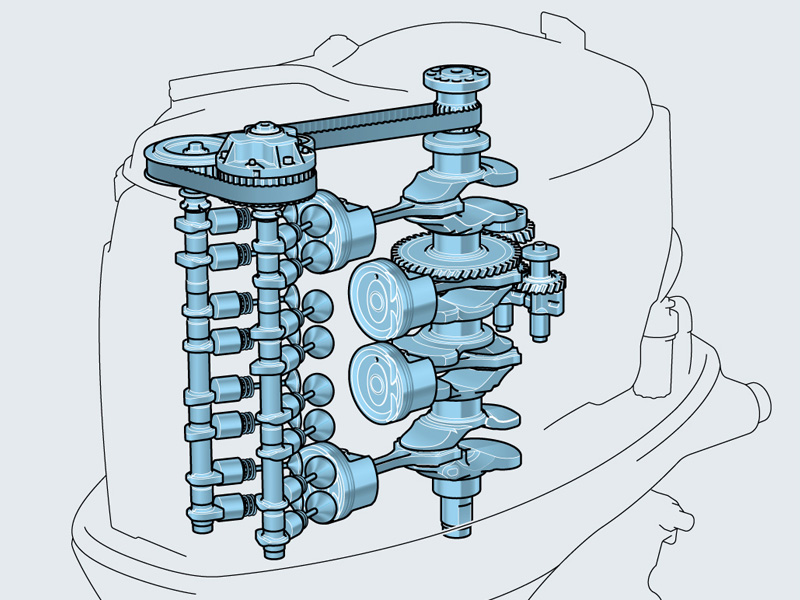 VCT: variable camshaft timing (F200F/F200G)
The VCT, which advances and retards the camshaft timing according to the engine rpm, the electronically controlled single throttle system and a pulse tuned long intake manifold increase intake efficiency, thereby boosting low and mid-range torque foroptimum acceleration.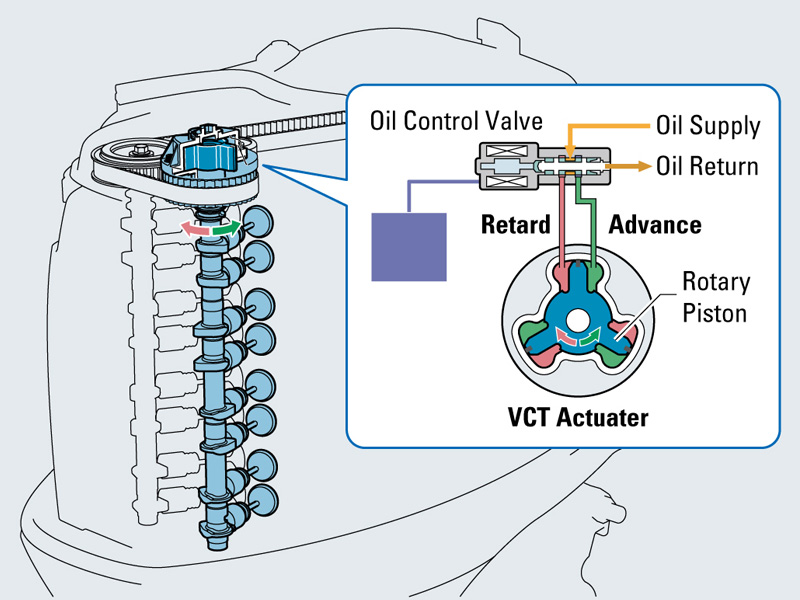 Long intake manifold *Except F150D/ F150F
The skillfully designed durable plastic intake manifold provides noise reduction as well as low speed stability.
*The type of manifold used differs by model.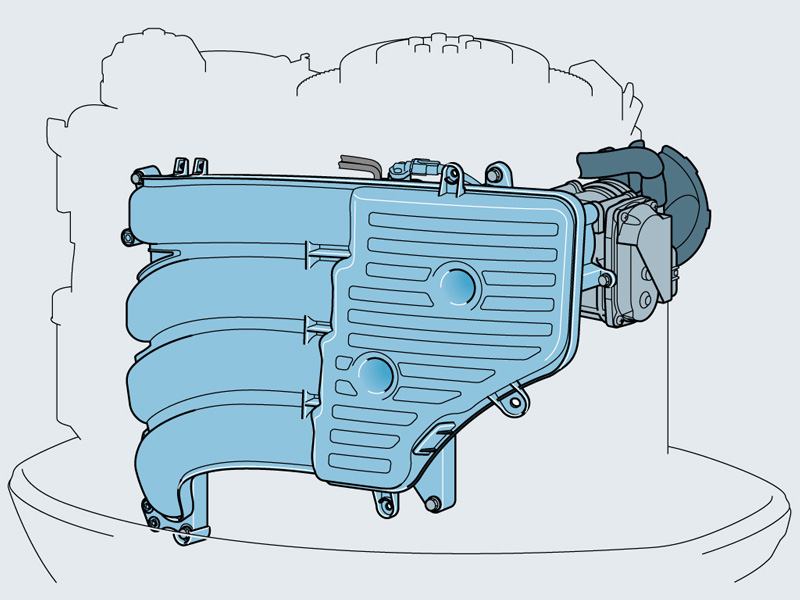 Reliability & Durability
Intake Air Drainig System *Except F115A
Trendy side intake designed top cowling foreseen latest technology incorporated power head. Superior water separation ability has been inherited in.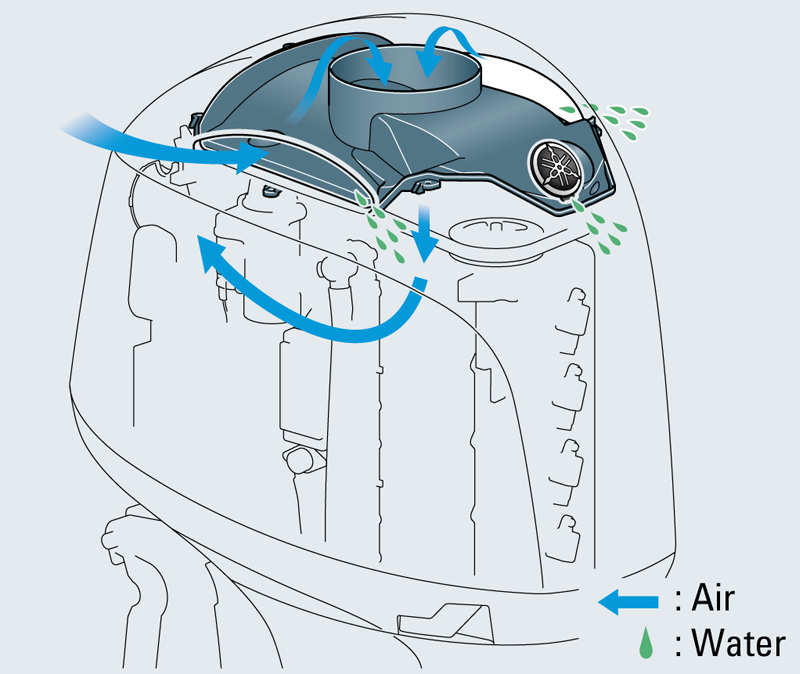 Multi-point electronic fuel injection
The ECM controlled multi-point electronic fuel injection system precisely measures the fuel and injects it into the combustion chamber at the optimum timing to increase performance and assure quick engine start in various environmental conditions such as temperature, and after long storage periods.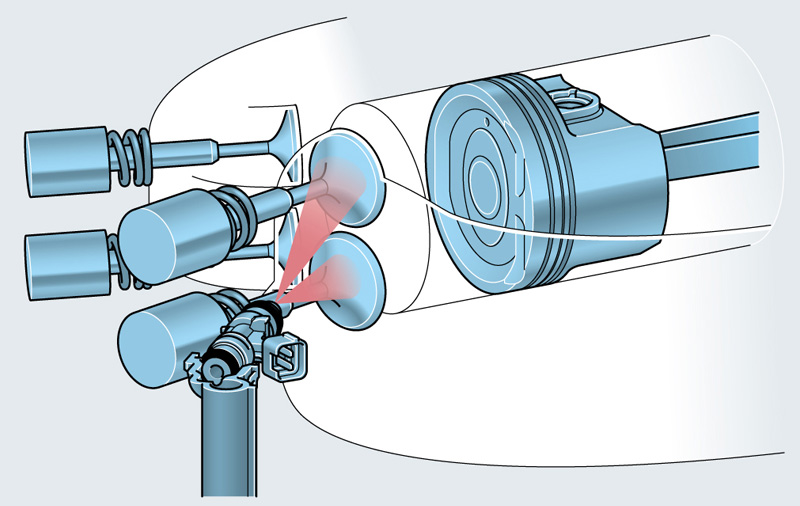 Comfort & Economy
Twin balance shafts (F200F/F200G/F175A/F150D)
Engine vibration is minimized by the twin balance shaft engaged with the crankshaft and the damper fitted to the flywheel. Best tuned mount system reduces boat vibration transmitted from the engine.
Labyrinth exhaust system
Yamaha's proven labyrinth exhaust system which gradually expands exhaust gases through a labyrinth greatly suppresses engine noise at low to medium speeds.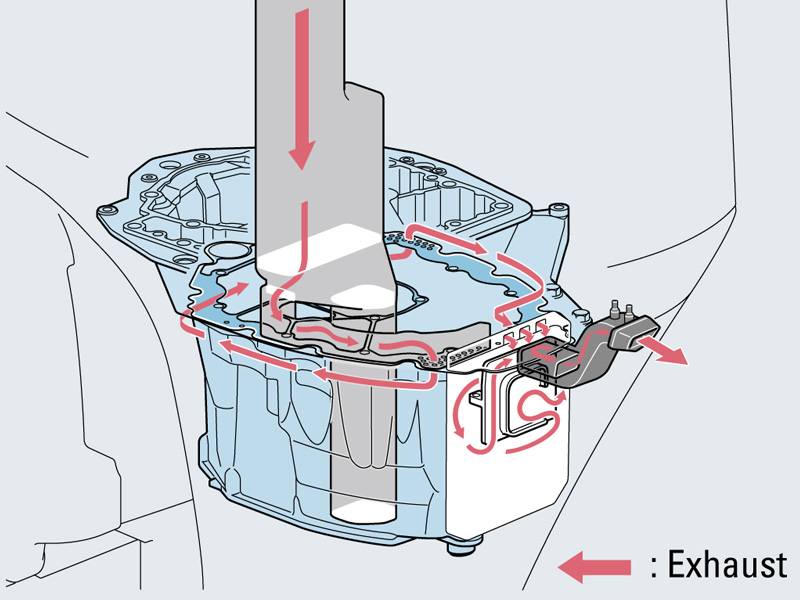 The lineups of outboard models offered differ by country or area. Product names, coloring and graphics may also differ. The specifications of outboards shown on this website may be changed or production discontinued without notice.
Always read your owner's manual before using the outboard and be sure to use it properly.
Direct inquiries concerning Yamaha outboards to your country's distributor or local dealership..