From 100-75ps models
The clean-running, quiet and fuel-efficient mid-range four stroke models

These in-line 4 models have 1,596cm3 displacement, featuring DOHC: Double Overhead Camshaft for better valve timing control. 4 valves equipped on each cylinder improve the intake and exhaust efficiency. There are many variation models such as an out put difference or fuel induction system difference.
Power & Performance
Long intake manifold with surge tank
Because it is made of plastic, the long intake manifold is lightweight. The surge tank cancels the pulsation from other cylinders caused by the intake action and helps achieve smooth intake air flow for effective and equal delivery to each cylinder.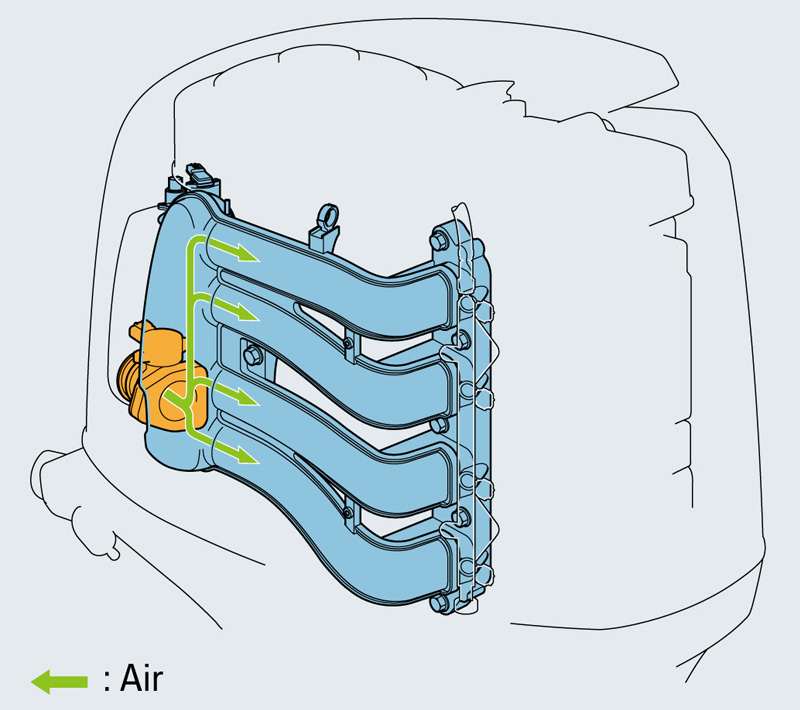 Multi-point electronic fuel injection
This system delivers precisely calculated fuel to the combustion chamber with optimum timing to realize high performance, superior fuel economy and clean emissions.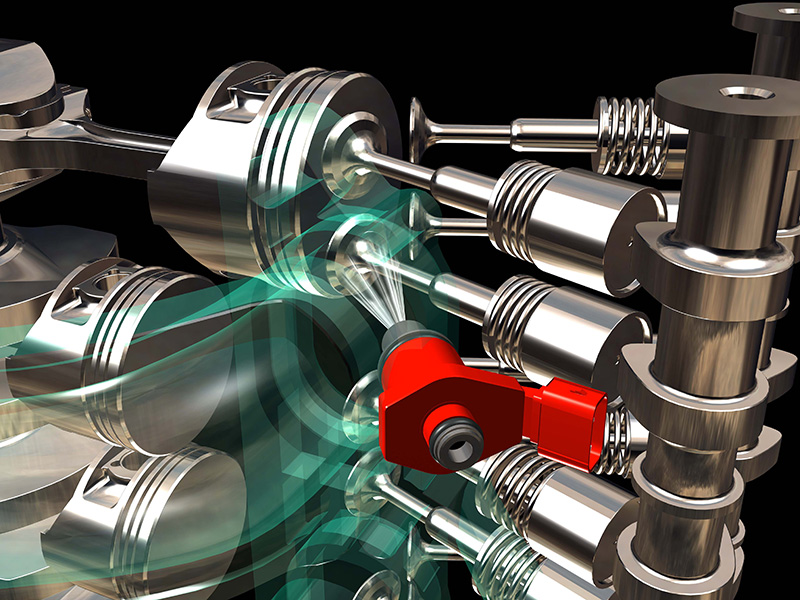 Reliability & Durability
ECM: Engine control module
ECM is a microcomputer for engine control. Based on the information gathered by various sensors, ECM precisely controls ignition timing and the amount of fuel injected so that the engine is always kept in optimum condition.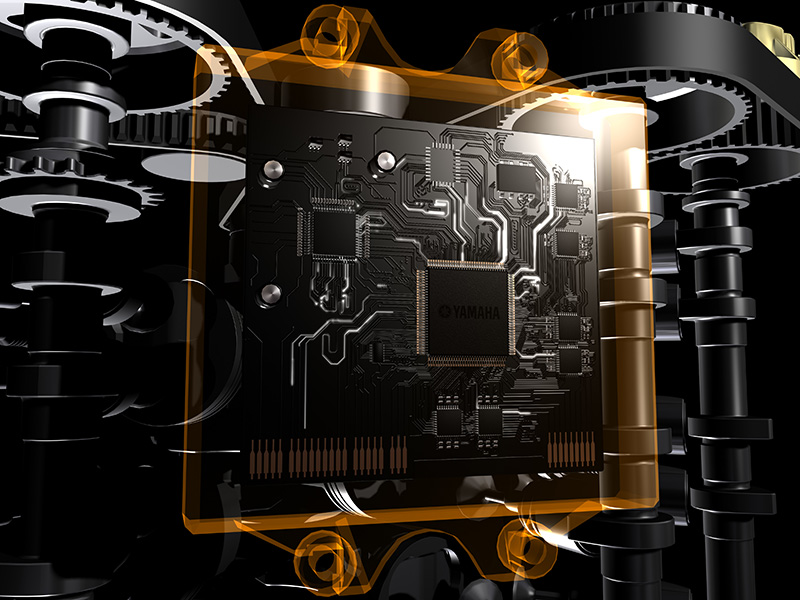 Unique intake silencer with porous duct simple single throttle body
The porous duct mainly reduces middle frequency intake noise.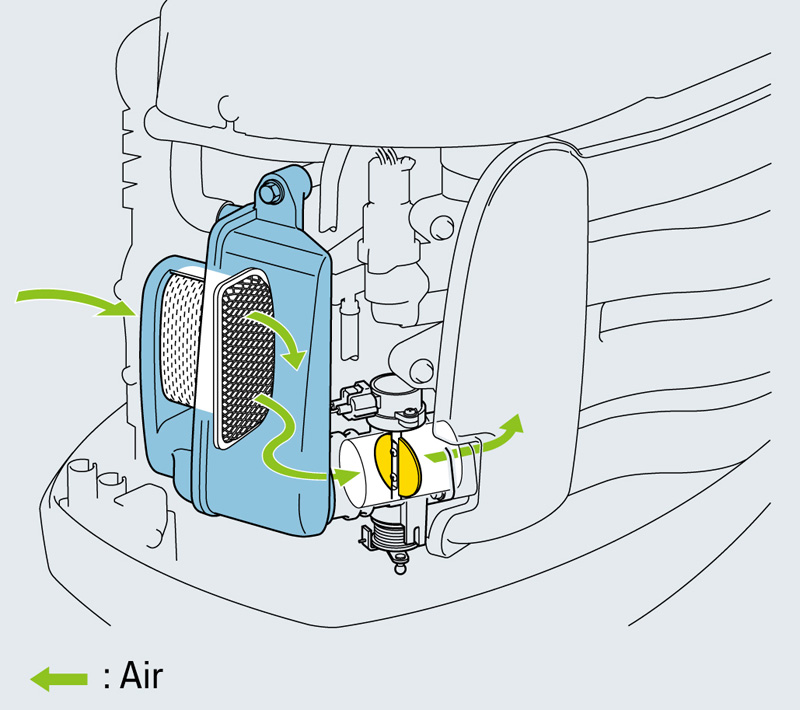 Comfort & Economy
Closed fuel vapor system
The fuel vapor generated by the heat of the engine is sent to the combustion chamber through the canister and the idle speed controller, and excessive vapor is absorbed by the canister to prevent atmospheric pollution.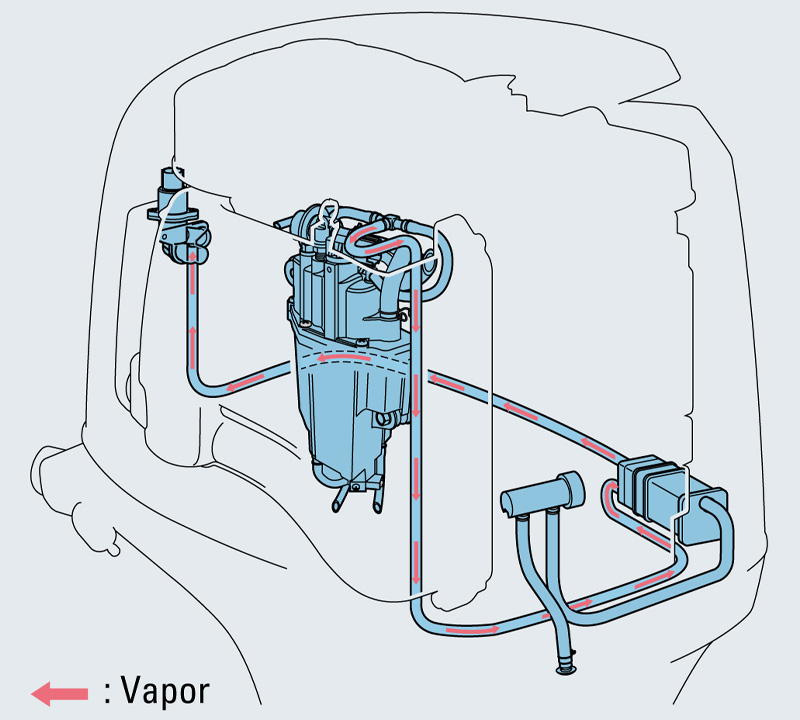 Long-span mounting system
The long-span low vibration mount system and larger rubber mounts prevent the transmission of engine vibration to the hull through the bracket.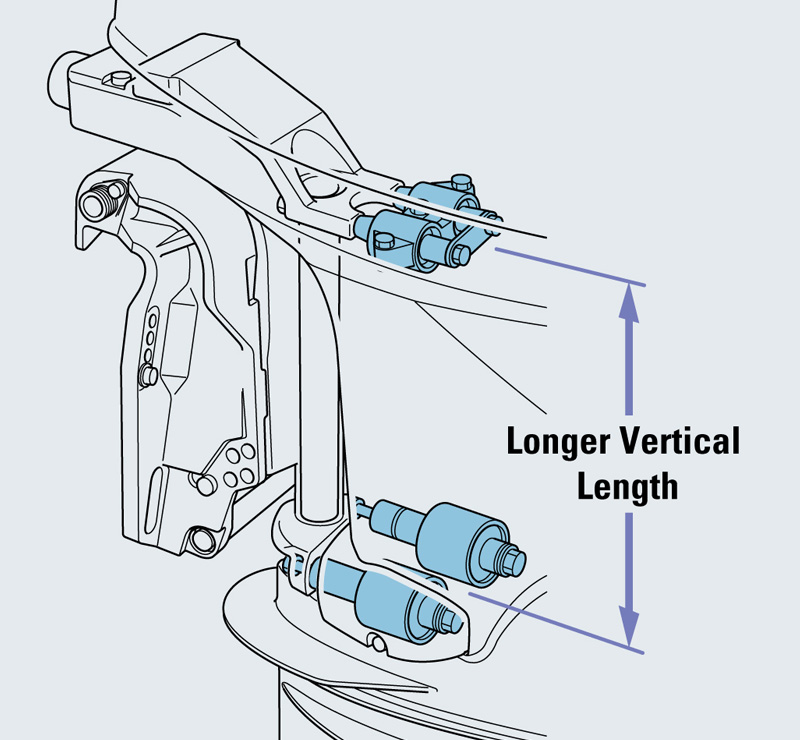 The lineups of outboard models offered differ by country or area. Product names, coloring and graphics may also differ. The specifications of outboards shown on this website may be changed or production discontinued without notice.
Always read your owner's manual before using the outboard and be sure to use it properly.
Direct inquiries concerning Yamaha outboards to your country's distributor or local dealership..