Corporate Profile Video
A general video introduction of Yamaha Motor
Corporate Profile Video (Tomorrow)
This video introduces the kind of things Yamaha Motor values and hopes to create someday in the future.
The various forms of personal mobility that appear in this video are products of our imagination,
and are things that we hope we can create someday in the future.
Some of these vehicles and items try to stimulate emotions like never before,
some bring shape and form to things that are still wild ideas,
and others seek to bring more fulfillment to people's daily lives.
No matter how much technology advances,
the core hopes and dreams we have will never change.
In ten years, fifty years or perhaps one-hundred years,
the world presented in this video may become our reality.
Corporate Profile Video (Today)
This video introduces Yamaha Motor's history, product lines, corporate activities and more.
Chapters
Click below image to start the video from each chapter.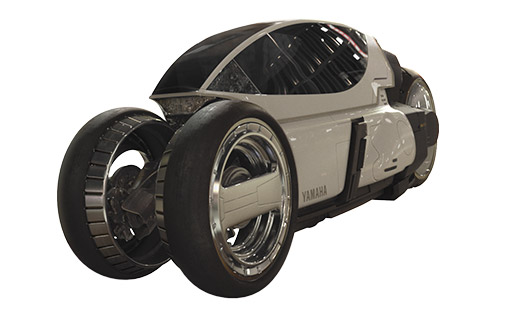 FSR (For the Sky and Road)
With two front wheels for a ride with a good feeling of stability, the FSR is a vehicle also capable of flight. It utilizes a new drive system that uses the carbon dioxide in the atmosphere as a power source, so it not only has an essentially unlimited range but also contributes to reducing global warming.
Overall length × width × height:
3,485 mm × 1,077 mm × 1,294 mm
Seating capacity: 1
Acino TR
The Acino TR is a new form of personal mobility that enables people to move and run together with animals in their natural habitat, and represents the quest to discover new possibilities for mobility by studying animal locomotion. The Acino is the result of extensive research into how a cheetah's supple and slender muscles and flexible bone structure function to enable its swift and agile movements when in pursuit of prey.
Overall length × width × height:
4,050 mm (including tail) × 820 mm × 1,500 mm
Seating capacity: 2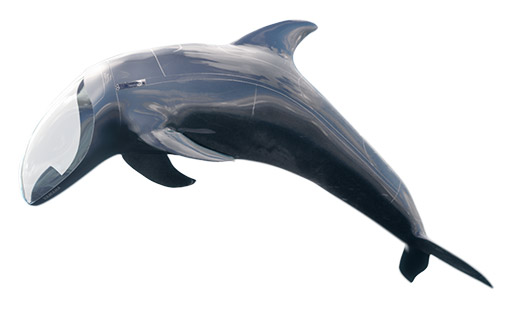 Delphinus
Another new form of personal mobility, the Delphinus allows people to swim alongside the creatures of the ocean, and it too represents the quest to discover new possibilities for mobility by studying animal locomotion. With the Delphinus, we researched the muscle movements and skin texture of dolphins that allow them to move smoothly and swiftly through the water.
Overall length × width × height:
3,670 mm × 1,307 mm × 1,008 mm
Seating capacity: 1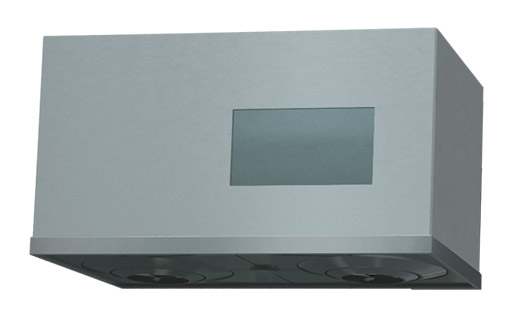 Mobicube
This cuboid-shaped room can function as an individual personal space on its own, but it can also fly freely through the air. When multiple Mobicubes cluster together, they link and form a bigger open space that allows everybody to communicate directly with each other.
Overall length × width × height:
6,446 mm × 3,427 mm × 2,894 mm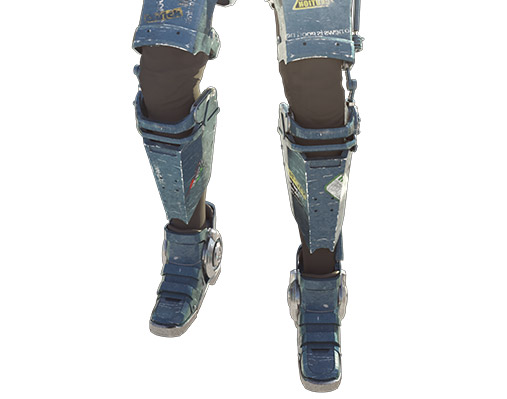 Talaria
A device that augments the physical capabilities of the wearer, Talaria makes it possible for people to run much faster and jump much higher than any unassisted human. By increasing the range of three-dimensional movement possible on a large scale and enabling higher speeds, Talaria allows users to experience a world of mobility never felt or seen before.
Sizes: 22–30 cm (5–12")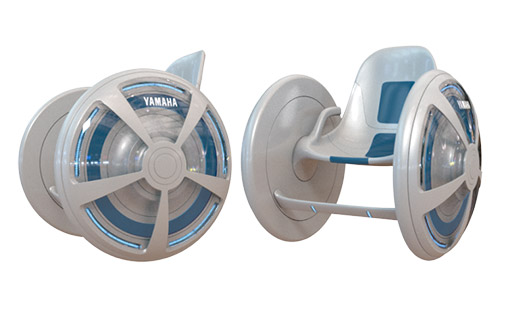 JW GvT
The JW GvT (Gravity) is a wheelchair type of mobility with unique functions and features to create new barrier-free experiences for the user. Unaffected by slopes, uneven surfaces, etc., the user can stay seated and move about stress-free.
Overall length × width × height:
650 mm × 780 mm × 740 mm
Seating capacity: 1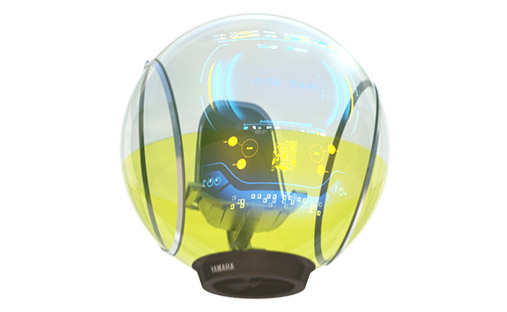 Taiyo C
The Taiyo C uses a new kind of power source and a semi-automatic flight control system made possible with extensive use of artificial intelligence to enable the spherical craft to be operated with assurance by anybody. It's a fun and exciting vehicle that allows children's curiosity to take them into the sky itself.
Overall length × width × height:
1,150 mm × 1,150 mm × 1,190 mm
Seating capacity: 1