VMAX
Functions and features of the high-powered VMAX series models

Speed Performance Recognized by Professional Anglers
The VMAX series are outboards developed mainly for USA tournament anglers (Bass Pro) who demand high speed and reliability. In particular, the newest VMAX SHO series, which adopts a class-leading 4.2 liter engine and game-changing Super High Output four-stroke outboard technology, Yamaha's new VMAX SHO has absolutely unbelievable hole shot and acceleration - performance even two-strokes of the same horsepower can't match - with equally-impressive top speed.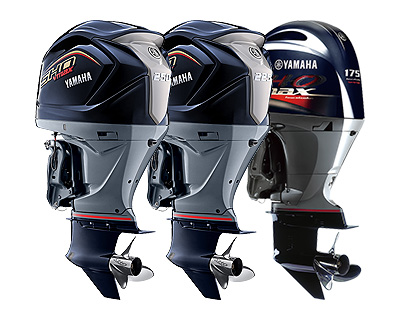 The lineups of outboard models offered differ by country or area. Product names, coloring and graphics may also differ. The specifications of outboards shown on this website may be changed or production discontinued without notice.
Always read your owner's manual before using the outboard and be sure to use it properly.
Direct inquiries concerning Yamaha outboards to your country's distributor or local dealership..