Forged Aluminum Piston (Alumite-treated)
Though difficult to manufacture, Yamaha has mastered forging large-diameter aluminum pistons with high levels of precision.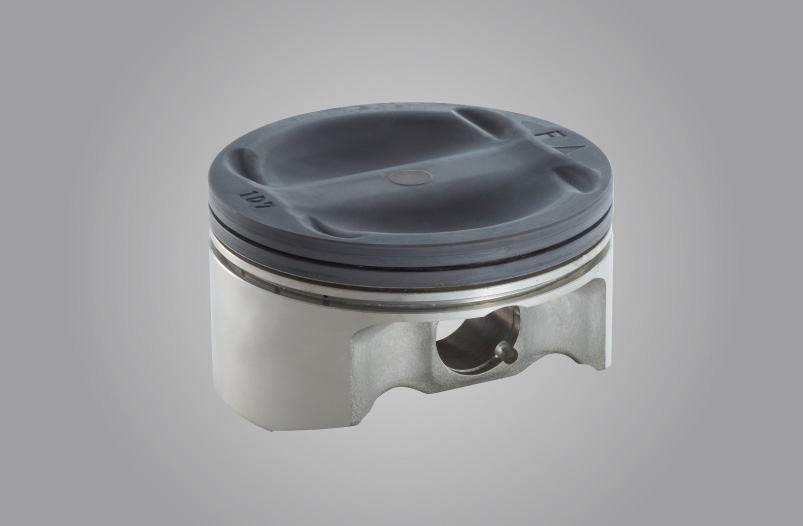 Forged Aluminum Piston (Alumite-treated)
Because of the large piece of aluminum used, an extremely high amount of pressing force and forming load is needed to forge large-diameter pistons. Yamaha's high-force presses are capable of meeting very precise forging requirements, enabling mass production of these pistons. Furthermore, an alumite treatment prevents adhesion and impact wear around the piston ring grooves.
| | |
| --- | --- |
| Product category | Motorcycles |
| Material | Aluminum alloy (A4Y03FD) |
| Used for | Engines |
| Diameter | 100 mm |
| Weight | 345.5 g |
Due to current circumstances, we have temporarily stopped accepting enquiries.
We apologize for any inconvenience caused and we are hoping for your kind consideration.