Crankshaft
Transforming the reciprocating motion of the pistons into rotational motion, the crankshaft is a vital part of the engine. Yamaha crankshafts offer high performance at low cost.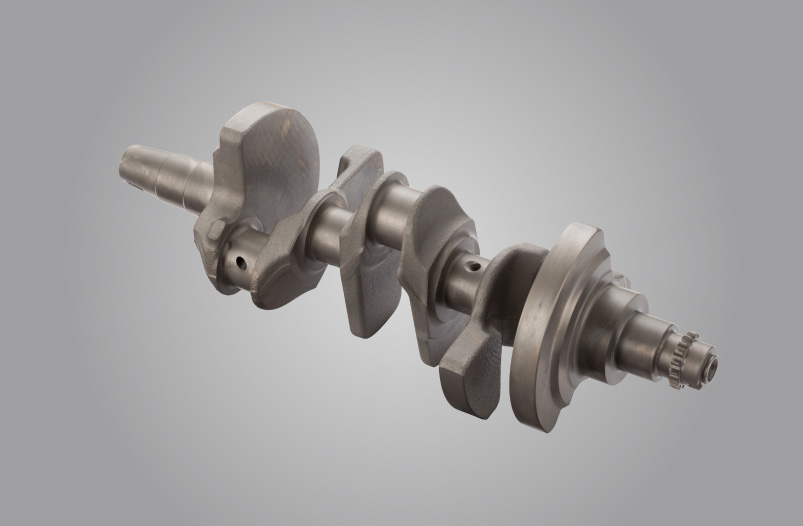 Crankshaft
Heat Treatment
Gas soft-nitriding is used to apply nitrogen to the surface of medium- and high-carbon steel alloy, significantly improving fatigue strength and resistance to wear. The use of a continuous furnace also reduces the cost of the treatment.
Due to current circumstances, we have temporarily stopped accepting enquiries.
We apologize for any inconvenience caused and we are hoping for your kind consideration.