39
2001-2005

A New Generation of Motorcycles Born of Innovative Technologies and Concepts

Yamaha in the 21st century continues to produce distinctive motorcycles with unique technologies and concepts.
Sales of the TMAX, a new entry in the urban commuter segment, began in Europe in 2001, and the scooter's novel style, which was reminiscent of the R-series sport bikes, caused something of a sensation. The TMAX could handle a variety of terrains, from urban streets to winding roads, by harmoniously combining the comfort and easy ride of a scooter with the high performance and handling of a sport bike. It pioneered a unique class of scooters, automatic super sport, and in just half a year, sold 5,000 units in Europe. Sales of the TMAX were launched in Japan in August of the same year.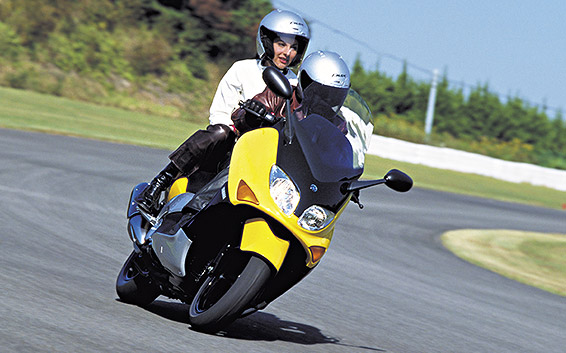 The MT-01, which was introduced on the European market in 2005, was another one of Yamaha's flagship models inspired by a unique concept. The overwhelming pulse of its 1670 cc V-twin engine, along with quality construction down to the smallest detail, drew rave reviews, and the bike succeeded in developing a new segment of enthusiasts, who approach riding a motorcycle as a refined, adult form of enjoyment.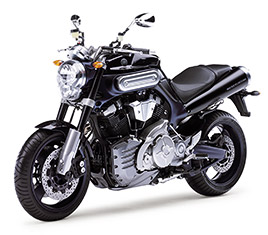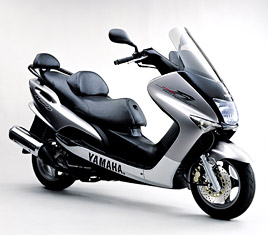 The new century brought with it a major technological advance as well. Yamaha CF Aluminum Die Casting Technology was first used in the 2003 YZF-R6 model. The technology made it possible to mass-produce large, thin-walled aluminum die-cast parts. At the same time, it boosted the flexibility of chassis layout and design, and provided a variety of other benefits, including handling stability, a better ride, and fewer numbers of parts. In addition, Yamaha CF Aluminum Die Casting Technology utilizes aluminum parts that are highly recyclable and impact the environment only minimally. Of course, the technology is used for other sport bikes and large scooters, but it has also expanded to other product areas such as snowmobiles and outboard motors.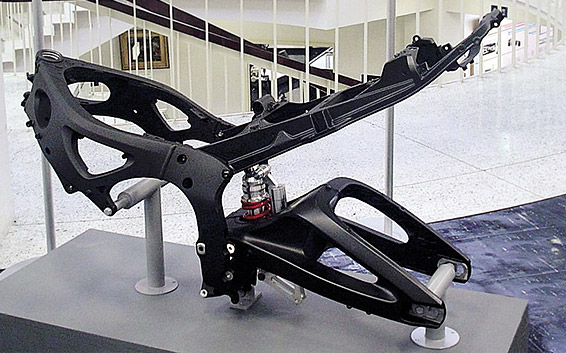 A compact fuel injector for 4-stroke engines, one of Yamaha's representative core technologies, was mounted on the Majesty 125 FI, which was first marketed in Taiwan in 2002. The company succeeded in commercializing the Majesty 125 FI's fuel injector by making it more compact-in part, by processing information that was previously detected by eight sensors with just four sensors-and thoroughly reducing costs. At the same time, a variety of fuel injectors that matched product characteristics were developed and the scope of their utilization extended. For the large model category, which was made viable with the XJ750D in 1982 and the GTS1000 in 1992, these included fuel injectors for use with suction pistons, which were mounted on the 2002 YZF-R1, fuel injectors with sub-throttle valves, which were incorporated into the 2004 YZF-R1, and twin injector-type fuel injectors, which were adopted on the 2006 YZF-R6.
.