37
1990-1999

Actively Promoting Environmental Initiatives for the 21st Century

In October 1990, Yamaha incorporated environment-friendly management into its management policy in an effort to raise awareness of environmental issues throughout the company. In January 1991, the company established the Global Environmental Measures Office and in October of that same year, it formulated its Global Environmental Policy. Yamaha took a proactive approach to environmental activities, with all business divisions and subcontractors united in preventing global warming, saving energy, protecting the ozone layer, reducing industrial waste, promoting resource conservation and recycling, and promoting awareness-raising and community activities.
The first initiative was to completely eliminate trichloroethane, which was used for degreasing and washing during parts processing and assembly. This objective was accomplished by switching over to a vacuum washing system that used hydrocarbon-based cleaners in September 1993. Certain chlorofluorocarbons had been widely used up to that point in buoys and urethane foam for Japanese-style utility boats, but the company decided to totally eliminate them by fiscal 1994 and developed a water-based foaming method in partnerships with raw material manufacturers. In March 1995, Yamaha built the ACE Plant on the site of its headquarters factory to serve as a facility for industrial waste incineration and treatment. This plant going on line made it possible to integrate all tasks within the company-from sorting waste given off by manufacturing plants to completely incinerating it and reusing the energy or recycling the resources.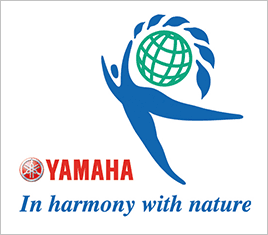 In 1993, Yamaha drew up an Environmental Action Plan and launched initiatives to address environmental problems from a multifaceted perspective. The company also formulated the Environment Plan 2000 in April 1996 as it worked to continue to develop eco-friendly engines, conserve energy, reduce industrial waste emissions, and improve packaging practices and distribution. Under the plan, Yamaha also endeavored to create mechanisms that would facilitate a greater emphasis on the environment, effectively use resources, help prevent global warming, create products with minimal environmental impact, and expand environmental activities overseas.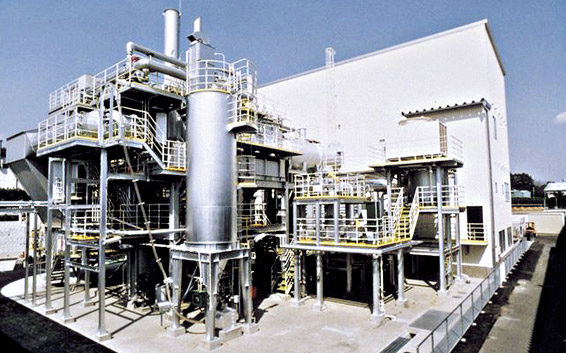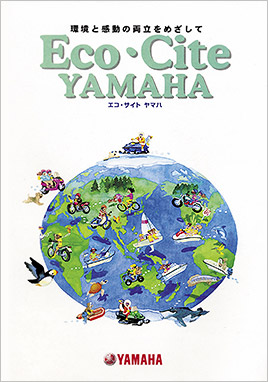 Given the progress made under the Environment Plan 2000, Yamaha formulated the Year 2010 Environmental Action Plan-Eco_Cite Yamaha in September 1999 to further advance its environmental activities. The term Eco_Cite combined the words "ecology" and "excitement" and was coined to express the company's intention to provide environmentally-conscious products and services imbued with Kando (excitement).
Yamaha has also engaged in environment-related activities outside the company. An annual campaign that emphasizes the environment was established and a variety of activities were launched in the form of community service initiatives. Many of these activities continue to be carried out today, including Operation Clean, a program to clean and beautify sites at each business office, the Tenryu River Water System Environmental Picnic, which consists of picking up garbage while walking along the river bank, cleaning activities at locations such as Lake Hamana and the Magome River, and the Welcome Turtle Campaign and Beach Clean-up, which involves cleaning up the shoreline for green turtles that come to lay eggs on Sea of Enshu beaches.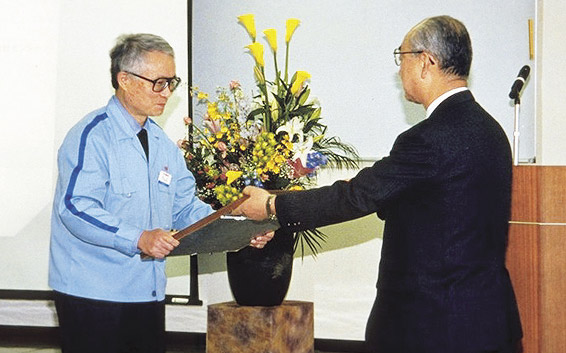 .