40
2001-2005

Commercializing Environmentally-Friendly, Electric Commuters

Yamaha strove to develop technologies such as electric-powered, hybrid, and fuel cell engines in order to promote its strategy of advancing new power sources. The Passol, an electric commuter announced at the 35th Tokyo Motor Show in 2001, was one product that quickly actualized this objective. A quarter of a century had passed since the first-generation Passol was put on the market. As an easy and convenient mode of transport, it dramatically expanded the novice rider segment, particularly for women. The Passol was given new life with a new electric power source. It incorporated control technology, developed for the PAS electro-hybrid bicycle, and the latest human interface technology. As an all-new scooter based on a completely new concept, and emitting neither exhaust nor noise, the Passol signaled a new brand of environmentally-friendly urban commuter.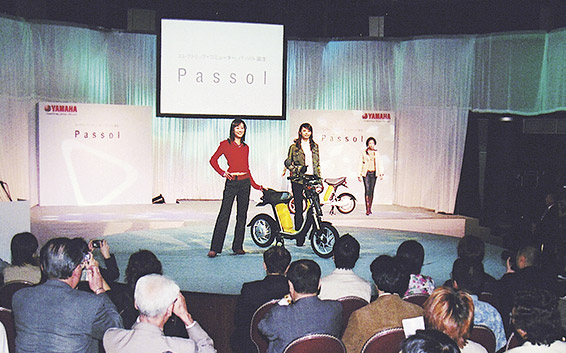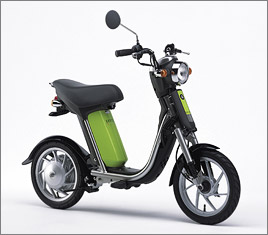 The Passol electric commuter was first sold in select areas in November 2002. A sales and service system for electric scooters was developed while constantly communicating with riders and dealers to elicit their opinions. Nationwide sales commenced on May 30, 2003. A variety of new ideas to popularize the scooter were tried, including setting up Passol Galleries in central Tokyo and resort towns like Karuizawa.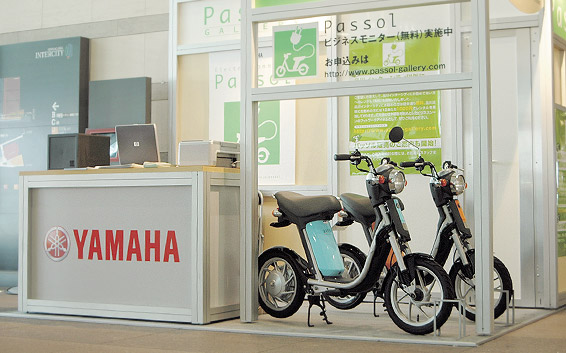 The Passol was the first motorcycle or scooter (up to 50 cc) to be awarded the Grand Prize for Energy Conservation and the Agency of Natural Resources and Energy Director-General's Prize by the Energy Conservation Center. It was also the first two-wheeled vehicle to be approved to receive subsidies under a program to provide grants for the introduction of electric vehicles. In October 2003, the Passol won the Gold Prize in the Product Design Category at the 2003 Good Design Awards, which are put on by the Japan Industrial Design Promotion Organization. In addition, in November 2004, the Passol was awarded the Environment Minister's Award at the Eco-Products Grand Prix, which is organized by the Eco-Products Grand Prix Promotion Committee. The scooter has also been the recipient of numerous other awards.
Yamaha's second electric commuter, the EC-02, made its market debut in 2004 and immediately made waves for its distinctive styling, which was made possible by Yamaha CF Aluminum Die Casting Technology. It resulted in broadly promoting Yamaha's commitment to new energy sources to the general public, a commitment to both kando and the environment.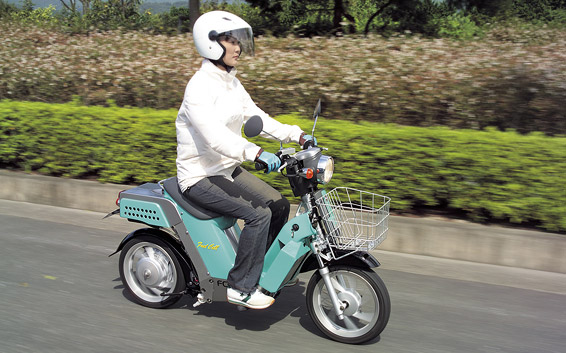 At the same time, research and development on fuel cell vehicles also progressed. In July 2003, Yamaha announced that it had newly developed the Yamaha Fuel Cell System, which marked the start of full-fledged efforts to make a fuel cell scooter commercially viable. A license plate was acquired in September 2004 in order to begin testing on public roads, and surveys, verifications, and collection of environmental data on public roads commenced. The Yamaha DMFC (Direct Methanol Fuel Cell) System uses methanol diluted in water as fuel, and compared to hydrogen fuel systems, is superior in terms of its efficient use of space. It also facilitates lighter weights because it does not require a converter unit. This research was incorporated into the FC-me, which was displayed as an exhibition model at the 39th Tokyo Motor Show in 2005, where it garnered significant attention.
.