20
1969-1979

Developing Products for New Cultural Pursuits and Lifestyles

In August 1969, Yamaha launched a new multipurpose engine, the MT100. Based on a 2-stroke engine developed for motorcycles, the MT100 featured outstanding durability, steadfast starting performance, thoroughgoing sound-reduction measures, and a unique intake/exhaust mechanism that ensured stable power output. The engine was very well received in all sectors. Yamaha subsequently developed the 4-stroke MF series in 1979. There were a variety of models with displacement volumes of 150 cc, 180 cc, and 260 cc. The series penetrated the market as its robust power and outstanding fuel efficiency were commended.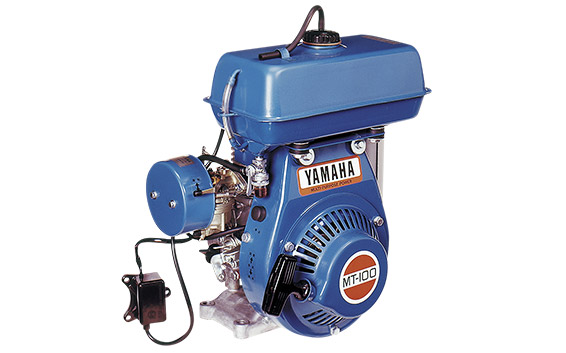 Yamaha introduced the OT11 "land car" in March 1974, which could be used as an easy means to travel short distances at places like theme parks. Development of the OT11 was prompted by plans for Tsumagoi, a recreational complex that was to open in May 1974, to use this type of car. Electric golf cars had typically been used for such applications, so there were not any examples of cars designed specifically for theme parks.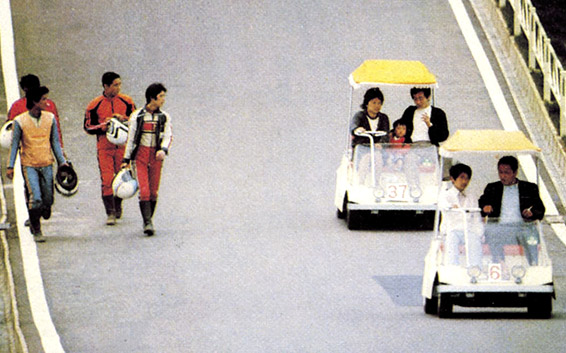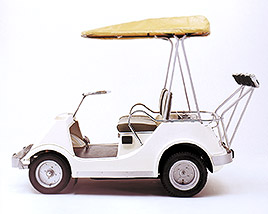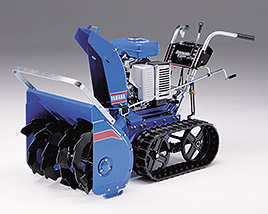 However, facilities where the OT11 could be used were limited, so expectations were low with respect to production volumes. For this reason, Yamaha started developing a modified version of the OT11 in the form of a golf car, which had a larger market. The YG292 golf car was launched in June 1975. It was based on the body of the OT11 and had additional space in the rear to carry four golf bags at an angle. The car leveraged the advantages of a compact, powerful 2-stroke engine that was also lightweight, while giving adequate consideration to exhaust emissions and noise.
Then in October 1978, Yamaha marketed its first snow thrower, the 6-horsepower YT665, and steadily expanded its lineup of offerings in these new product categories.
.