Overview of Operations: Marine Products - Annual Report 2016
Evolution of Yamaha Motor's industrial-use unmmaned helicopters

Overview of Operations
Marine Products
Aiming to become the No. 1 global brand by spreading marine leisure culture across the world
Takaaki Kimura
Executive Vice President and Representative Director
Chief General Manager of Marine Business Operations
Net sales and operating income
(Billion \)(Billion \)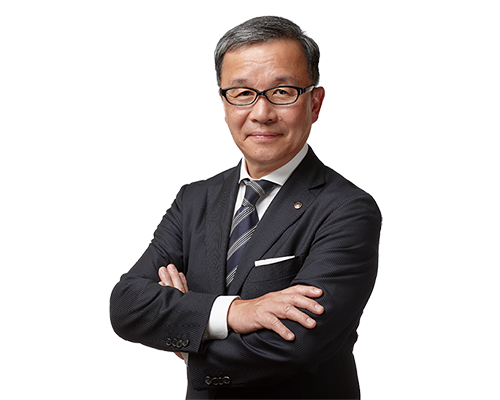 Operating environment and areas of focus under the Medium-Term Management Plan
In addition to a growing trend of wanting to enjoy marine leisure in North America, our biggest market, demand for large outboard motors is increasing, and Yamaha's outboard motors, with their advanced product technology, are gaining an overwhelming level of trust. This trend can also be seen in Europe, and is benefitting Yamaha's lineup of outboard motors, which includes models of up to 350 horsepower. For this to lead to further growth, we are bolstering our brand strength in the global market by enhancing our overall business strength, reliability, and network strength.
The marine products business is well on its way to competing in the 3-trillion-yen global marine market. During the three-year period covered by the Medium-Term Management Plan, we will move beyond being an engine supplier that offers highly reliable, lightweight, and fuel-efficient engines, to enhancing our potential as a system supplier that offers a broad range of value with packages that include hulls and peripheral equipment. This will enable us to establish our position as the No. 1 global brand that gains the trust of professionals, that is highly valued by upper- and mid-tier customers, and that is admired by first-time customers. To achieve this, we will strengthen our capabilities in three areas: our overall business strength that offers outboard motors as well as peripheral equipment; our reliability not only for our products and systems, but also as a business partner; and our network strength that, on a global basis, provides services which are closely linked to individual markets.
| | 2016 Result | 2017 Forecast |
| --- | --- | --- |
| Net sales | \297.2 billion | \300.0 billion |
| Operating income | \55.4 billion | \57.0 billion |
FY2016 worldwide demand and Yamaha Motor unit sales of outboard motors
Note: Yamaha Motor surveys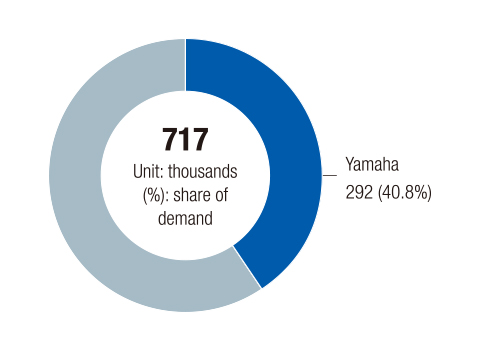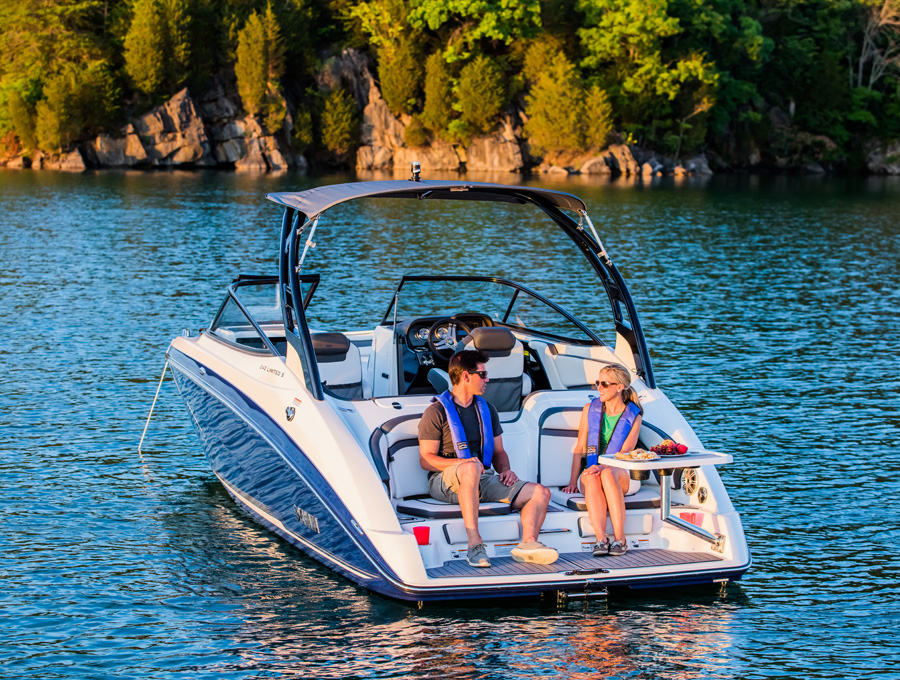 Appraisal of 2016 results
In 2016, unit sales of outboard motors increased, led by large models in North America and Europe. As we look to the future, we will also build a business model that is aimed at being a system supplier. The business overall recorded declines in sales and profit due to the impact of the exchange rate, but maintained high profitability with an operating income margin of 19%. Net sales declined \12.1 billion (3.9%) from the previous year, to \297.2 billion, and operating income was down \8.6 billion (13.4%), at \55.4 billion.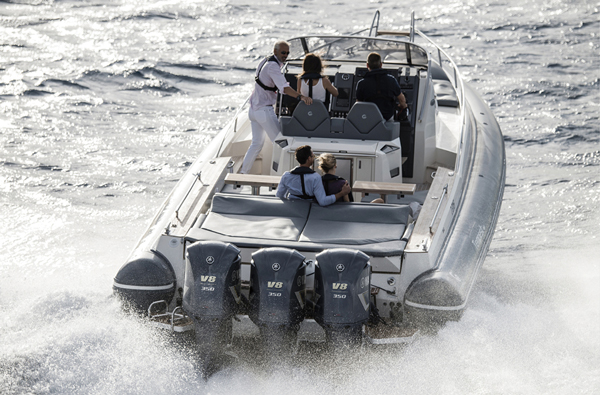 For long-term growth
As demand for outboard motors continues to shift toward larger models, during 2017 we will pursue our system supplier strategy, strengthen our product competitiveness, and increase our cost competitiveness, with the aim of becoming an even more profitable business. We will also fortify our business foundation by cultivating professional human resources who understand the unique features of respective local markets.
Our goal beyond being a system supplier is to provide a richer marine life to people around the world. By creating a solid No. 1 brand as a system supplier that addresses all segments of marine life, we will provide comprehensive marine life value to everyone who comes into contact with Yamaha.